A Note From the President
Dear Fellow GSRC Members:

During the past month, the GSRC worked very hard toward getting as many people as possible involved with and participating in the Border at the Border, our annual event with the Wilmington Road Racing Club. The results of our efforts were outstanding! We had almost double the participation this year as we did in 2015, and we won that award. And because everyone bought into the importance of being there, this year we brought back the Team Trophy for the first time since the inaugural year. It was really a very exciting time at Indigo Farms – for EVERYONE! It was a total team effort.

Now we have the unique opportunity to replicate that feeling, but this time the stakes are much, much higher, and we've learned what we're able to accomplish as a Club when we work toward a common goal. I'm referring to the BFF Pink Ribbon Run.

This is OUR event! This is something the Grand Strand Running Club does – not some outside organization, lining their own pockets or sending the money outside the area. What we raise stays here and helps local people. Who among us has not been touched by breast cancer?

I'm challenging EACH and EVERY Grand Strand Running Club member to join in and participate in some way. Sign up to run or walk, volunteer to help Dawn, or both. WE NEED YOUR HELP AGAIN! There's no reason we shouldn't have as much support for the BFF Pink Ribbon Run as we did for the Battle at the Border. So if you missed the Border Battle, here's your chance to experience the euphoria we felt last Saturday – and help make a real difference in someone's life.

I'll see you on September 17th at Barefoot Resort.

Roscoe Griffin


Battle at the Border Recap
Ryan Dion , GSRC Member

It started out with a bang and ended much the same. Driving up to the border of NC/SC, thunder and lightning threatened to derail months of preparation, then came the rain. Surprisingly, it did not stop 140 diehards from South of the border with a score to settle. Literally. Volunteers got everyone checked in, food set up, and free singlets given out until they were gone, with promises to print more. Then the race began. Part mud run, part obstacle course, all fun. Competitors repeatedly helped each other up after falling down. New friendships were formed, both with the Wilmington Road Runners Club, and within the Grand Strand Running Club old and new members alike. When the dust settled, everyone, although they suffered, realized "that wasn't so bad after all". Oh yeah, and WE WON! From 89 GSRCers last year, up to over 140 runners and volunteers this year, GSRC easily took the participation trophy, but that wasn't enough. Sound beatings on our men's side and tough-as-nails refusal to give in on our women's side, EVERYONE working together, ensured our retribution this year. Next year is the tie breaker. But for now, we'll all just live in the glory of our reclaimed victory, 3 years and 140 of the best members ever in the making.


This is a Story of a Girl . . .
Melissa Kavanagh
, GSRC Member
Today's post is about survival. It's a parable about how, to me, running is so relatable to the struggles of everyday life.
Today I ran the worst race of my running life. I had no intentions of even signing up for this, because who runs a race at 7:30 in the morning on July 4 in Myrtle Beach? It's never NOT going to blazing hot. However, I was given a free entry by a friend, and no real runner turns down a free entry to a race. I set my expectations to just 2 goals: don't die, and cross the finish line.
​As it turned out, the heat was even more awful that I anticipated. People were dripping with sweat just standing in line for race registration. Mind you . . . this is at 7am. It was only going to get worse. I was so hot before the start that I ran shirtless, flubber and all, hanging out for the world to see. Summer running and I don't get along . . . at all! Never have, never will. My running body basically shuts down after it hits 65 degrees. I'd prefer to run in 20 degrees all year, than one day of this heat. I have two things that I try to repeat to myself during my summer runs to get me through them:
Broken, Beat & Scarred by Metallica - specifically the lyrics "You rise, you fall, / You're down then you rise again / What don't kill you make you more strong."
An Og Mandino quote: "I will persist until I succeed." This is engraved on my RoadID as a constant reminder.
The reason I did sign up for this race was for the same reason I signed up for my very first half-marathon. I figured if I could run an 8K in 90+ degree blazing heat, I could do anything! As I already mentioned, I ran the worst race I ever have. I wanted to sit down at the water station at mile 3.7, dunk my head in the giant water cooler, and not get up again. EVER.
As I said in this last post, I spend a LOT of time in the land of self-development. One of the most crucial things I learned via Tony Robbins many years ago is that while we cannot control the things that happen to us, we absolutely CAN control how react. And so, I had a choice today. I could sit, and wallow in self-pity on the side of the road, as this race was going so so badly, as was every.single.run I've had for 2 months now. Or I could decide I that I would not let this race beat me.
As I walked BACK through the water station a second time (I've never, ever done this) I thought of all the good people I know who are currently fighting to regain their health, have won a battle against cancer, have lost a child or have had multiple miscarriages, have had their identity stolen, or have been in terrible accidents that nearly killed them. The list goes on. Unless you believe the filtered lives that people reveal on Facebook, you most likely know that life is just not easy. As a matter of fact, it's the opposite of that. And a lot of the time, it downright sucks. But we GET to choose our reactions to life events. These amazing people I know have overcome so much, and I stand in awe of them on a regular basis. They all had choices to make at some point.
Sit and wallow, or get up and fight.
So, I am back to my choice at the water stop.
Quit or go on.
I went on. I went on slowly, with yet more walking. I had finally gotten to the last 1/2 mile and told myself, "OK, you can run this last part. You've got this." Nope. I didn't have anything. Walked one more time. However, I DID cross that finish line in an upright position, and even running. I finished at least 2 minutes per mile slower than where I feel I should be at this point. I can choose to beat myself up over a poor performance (as most runs have been lately), OR I can choose to reflect and figure out a plan to make myself better.
I am choosing to make myself better. This is why I run. I make my mind stronger every time I don't give up. It makes me capable of dealing with the inevitable suckiness of life, whenever it chooses to hit. Whether it be physical, mental, financial, personal, or professional problems, I have the strength to go on. Most of my runs last 45 minutes to 1.5 hours. Life problems are obviously longer than that, and I don't mean to make light of these problems. My point is, it's the habit of not giving up that makes us not just able to survive life, but actually thrive in life.
Post race picture. It wasn't pretty, but I made it!
While I will probably not run this race again next year, I proved to myself that I CAN do it. So now, it is time to plan to thrive.
What makes YOU thrive?
UPCOMING RACES


August 13, 2016
Able Club of SC Race to the Press Box 5k
Lugoff, SC

September 17, 2016

BFF Pink Ribbon Run 5k/10k
GRAND PRIX RACE
Myrtle Beach, SC

UPCOMING SOCIALS



August 13, 2016
Beach Picnic

OUR NEWEST MEMBERS

Amy Villasenor
Sarah Monahan
Mike Conlee
Danielle Bonaccorso
Kathy VanBoskerck
Megan Maloney
Mark Carr
Mara Hartsell
Daniel Little
Karie Huff
Keahi Mendoza
Kanae Osada
Eric Hughes
Sara Millar
Raquel Neto
Mark Kauffman
Anne Prather
Bob Sutter
Daniel Turner
Angela Nicholas

RECIPE OF THE MONTH
FLOURLESS BROWNIE MUFFINS

Courtesy of Christie Rowan
PREP TIME: 20 minutes, TOTAL TIME: 40 minutes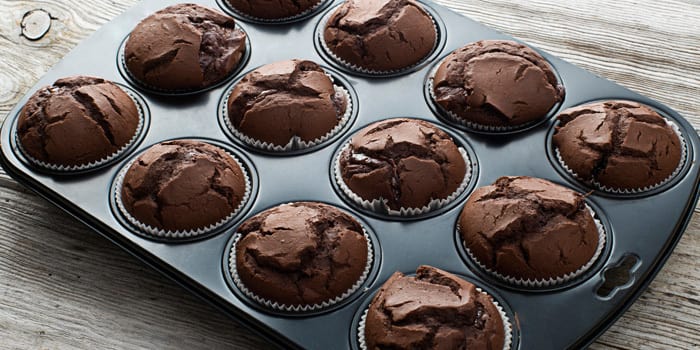 Ingredients:
1 (15 oz.) can chickpeas (garbanzo beans), drained, rinsed
3 large eggs
½ cup pure maple syrup
⅓ cup unsweetened cocoa powder
1 tsp. baking soda
3 Tbsp. coconut oil, melted
1 tsp. pure vanilla extract
⅓ cup dark chocolate chips
Preheat oven to 350° F.
Prepare 12 muffin cups by lining with muffin papers or coating with nonstick cooking spray; set aside.
Place chickpeas, eggs, maple syrup, cocoa powder, baking soda, coconut oil, and extract in blender or food processor; cover. Blend until smooth.
Divide batter among 12 prepared muffin cups.
Top each muffin with about four chocolate chips; push into batter.
Bake for 18-20 minutes, or until toothpick inserted in center comes out clean.
Cool completely and enjoy!