| | |
| --- | --- |
| Volume 12, Issue 18 | May 3, 2017 |
Generations United in the News
The Catholic Sentinel highlighted the challenges & blessings of grandparents raising grandchildren. They also quoted our Deputy Executive Director Jaia Peterson Lent. Read more.
The Hour's Terry Tumpane highlighted the benefits of intergenerational connections. The article cited Generations United's resources. Read the article.
In his column for McKnight Senior Living, Humble Sky's Stuart Greenbaum shows the benefits of

intergenerational

bonds. He also cites Generations United. Read Stuart's column.
Register today for United We Thrive: The Power of Intergenerational Unity!
Join Generations United and The Eisner Foundation for a joint release of a new survey and report on May 16 at the National Press Club in the Holeman Lounge. The event, to be emceed by journalist and political analyst Juan Williams, will include The Eisner Foundation awarding The Eisner Prize for Intergenerational Excellence to DOROT, a long-time Generations United member and Program of Distinction! Learn more
(l-r: Michelle Singletary, Michael Morris and SaulPaul
Register for GrandRally 2017 - Building a Community of Hope!

You don't want to miss
award-winning
Washington Post
columnist Michelle Singletary,
award-winning author
Michael Morris
and internationally-acclaimed musician SaulPaul! They'll be at GrandRally 2017 - Building a Community of Hope. You should, too! Register today for both the GrandRally and dinner.
A Huge Thanks to Our Members and Supporters

We thank our renewing member, Plymouth Intergenerational Coalition, and Yvonne Thompson-Friend for their contributions. We also thank:
Maine Community Foundation for supporting the Maine Grandfamily State Factsheet
Bristol Myers-Squibb for contributing to the GrandRally and Dinner
WE Energies Foundation for supporting our 2017 Global Intergenerational Conference
Children's Defense Fund's #KeepKidsCovered Campaign

Generations United member, Children's Defense Fund, created an action alert for groups to take action to stop the AHCA and #KeepKidsCovered. The alert includes sample tweets and a phone script. Learn more
Conference "Session Snapshot"
Cool Ideas
Treehouse Foundation
This week's cool idea is the Massachusetts-based
Treehouse Foundation
, which is an intentional intergenerational neighborhood that surrounds children impacted by foster care with people of all ages who care about them and are actively investing in their lives. Learn more
Got something cool you tried that was successful? Why not tweet your cool intergenerational ideas to
#cooligideas
? You can also post them to our
Intergenerational Connections
Facebook Group. We want to highlight innovative age-optimized programs and practices through our blog, social media and weekly e-newsletter!
Share the inspiration
.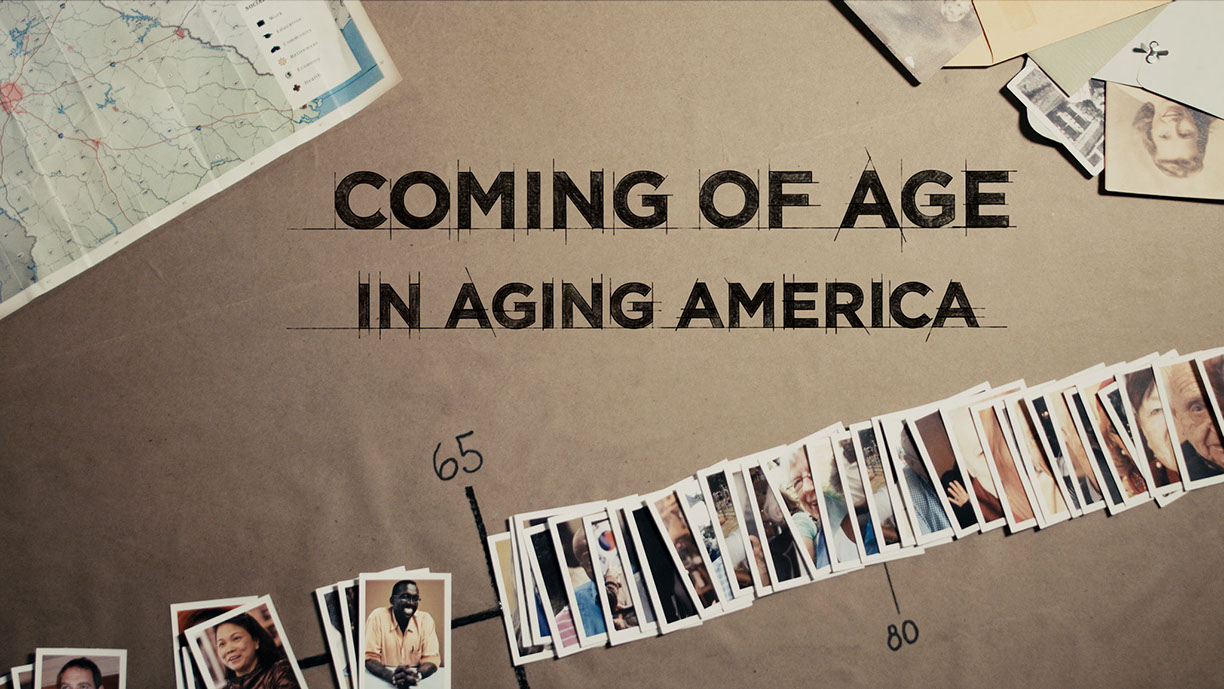 Culture United
Coming of Age in Aging America
This one-hour documentary explores what it means to grow up, live and age in a society where a third of the population is over age 65. The film, which includes an interview with Donna Butts, premiered at the American Society on Aging to a full house and an overwhelming reception. It's coming soon to your local PBS Station. Check the listing for broadcast times.
Culture United highlights films, books, music and TV shows with an intergenerational theme. Do you have any suggestions?
Share them with us
and we'll share in the weeks and months to come. We welcome responses or reactions. We'll possibly feature them on our blog. See disclaimer.
Vaccine Memes
This meme of James Appleby, executive director and CEO of the Gerontological Society on Aging, is part of
Valuing Vaccinations Across Generations
, an awareness-raising campaign we launched in the United States through partnerships with the Gerontological Society of America and the American Academy of Pediatrics with support from Pfizer. See more memes
.
Think Intergenerational - Funding Opportunities
Lifespan Respite Funding Opportunity.
The Administration for Community Living will fund up to two cooperative agreements with a federal funding level of up to $200,000 per award for a 36 month project period. The grant will fund planning, establishing and expanding/enhancing Lifespan Respite Care systems in the states. Deadline: June 14, 2017. Learn more
The Encore Prize: Generation to Generation Challenge.
Encore.Org
will award $100,000 in cash prizes, coaching and a year of ongoing support to help
innovators of any age come up with new ways to bring the talents of older adults to benefit youth.
Deadline: May 7, 2017. Learn more
Funding Opportunity for Early Career Researchers to Increase Health & Equity. New Connections, a national project of the Robert Wood Johnson Foundation, is a career development program for early career researchers. The program offers funding to investigators from "historically disadvantaged backgrounds" - challenges individuals may have faced because of their race, ethnicity, socioeconomic status, physical, learning or other disability, or because they are first-generation college graduates. Deadline: May 16, 2017. Learn more

Campus Interfaith Innovation Grants.
Interfaith Youth Core (IFYC) is offering grants of $4,000-$5,000 to institutions of higher education that are turning religious diversity into a unifying force. Through the generous support of the Lilly Endowment Inc. and the Fetzer Institute, IFYC is offering multiple granting opportunities.
Deadline: May 15, 2017.
Learn more
If you have - or know of - any intergenerational funding opportunities, please send them to aking@gu.org
Think Intergenerational - Great Resources
Webinar
New Directions for Child Welfare Kinshiop Care Policy and Practice.
This webinar will share highlights from the September 2016 invitation-only Kinship Care Summit on recommendations regarding child welfare and kinship families. It will also identify central issues, describe key recommendations, and offer ways to promote kinship care. Thurs., May 4 at 3:00 PM EDT. Learn more
Events

5th National GrandRally: Building a Community of Hope.
Generations United.
May 10, 2017. Washington, DC.
Learn more
United We Thrive: The Power of Intergenerational Unity.
Generations United and The Eisner Foundation.
May 16, 2017. Washington, DC.
Learn more
2017 Global Intergenerational Conference - Generations Remixed.
Generations United and St. Ann Center for
Intergenerational Care.
Milwaukee, WI. June 13-16, 2017.
Learn more
National Foster Parent Association 2017 Education Conference.
NFPA.
June 21-24, 2017. Houston, TX.
Learn more
The International Association of Geriatrics and Gerontology (IAGG) 2017 World Congress. IAGG and The Gerontological Society of America. San Francisco, CA. July 23-27, 2017. Learn more
Take Off with Respite! 2017 National Lifespan Respite Conference.
ARCH National Respite Network and Resource Center.
Huntsville, AL. Oct. 11-13, 2017.
Learn more
2017 Young Adult Services Symposium.
Young Adult Library Services Association (YALSA).
Louisville, KY. Nov. 3 -5, 2017.
Learn more
International Federation on Ageing 14th Global Conference on Ageing.
International Federation on Ageing.
Toronto, ON, Canada. Aug. 8-10, 2018.
Learn more