| | |
| --- | --- |
| Volume 12, Issue 4 | January 25, 2017 |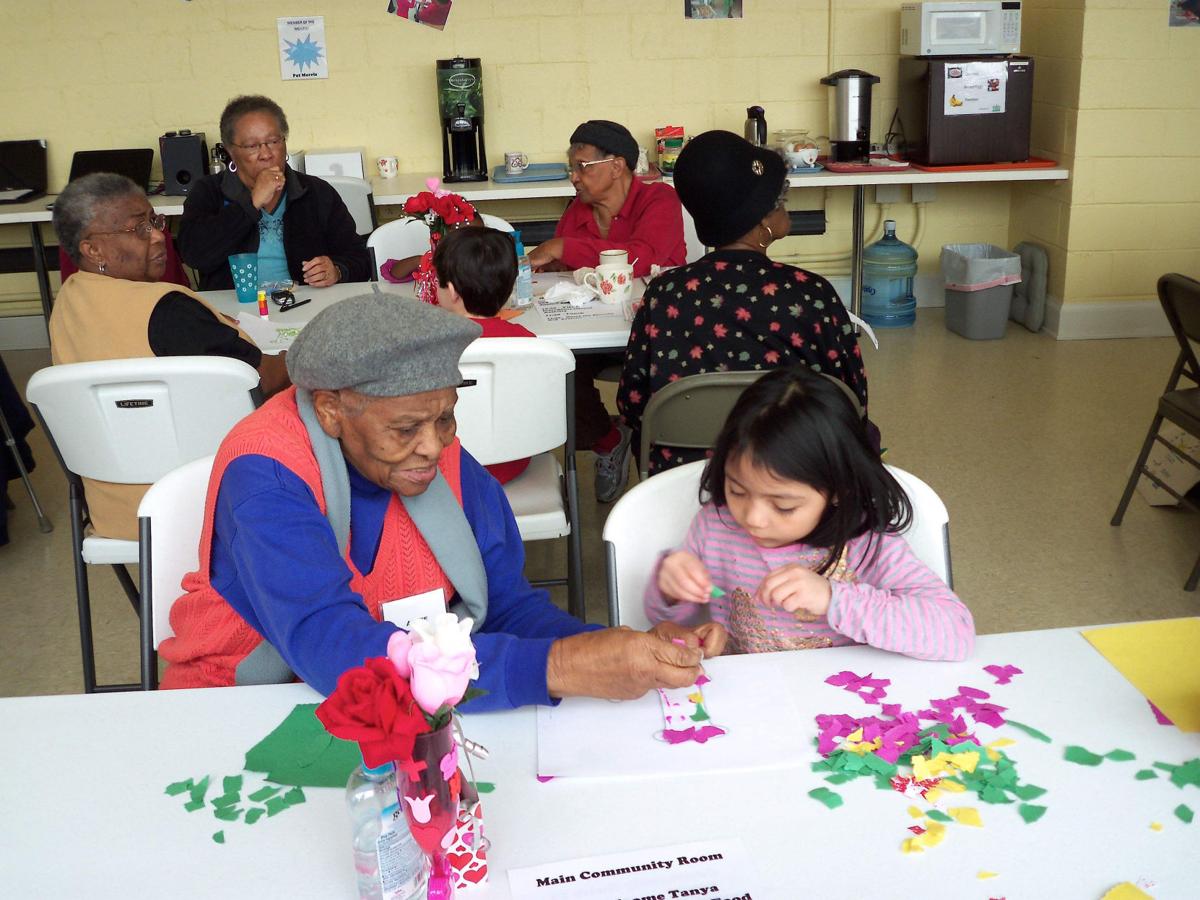 Generations United in the News
In his article for The Daily Progress, David McNair highlighted the benefits of intergenerational exchanges. It mentioned

Virginia Planning District 10,

winner of our 2012 Best Intergenerational Communities Awards and home to JABA, a past recipient of our Shared Spaces Awards.

Read the article.
Generations Remixed Early Bird Deadline: Jan. 31st
Planning to meet us in Milwaukee in June for the 19th Global Intergenerational Conference? Take advantage of the lowest possible rates when you register by January 31! Register today.
Book your room at the Hyatt Regency Milwaukee to get the best rate and to make sure you're close to all the action! Space is limited, so
book your room today.
| | |
| --- | --- |
| | |
| Click the image to enlarge. | |
Conference Awards Nominations Closing Soon!

Last chance to highlight worthy work at our conference:
submit a nomination
for the Intergenerational Innovation Award, which honors an intergenerational team, organization, or community group that has used an innovative intergenerational approach to create solutions, by
January 31, 2017
!
2017 Best Intergenerational Communities Awards
Apply Today to Be a 2017 Best Intergenerational Community
Does your community go above and beyond when it comes to recognizing, engaging, and supporting all ages? Apply today!
Applications due Feb. 24, 2017.
Learn more
Memes Show the Importance of Vaccinations Across the Lifespan
This meme of Roald Dahl - whose books include Matilda, Charlie and the Chocolate Factory and The BFG - is part of our
Valuing Vaccinations Across Generations
campaign. T
he campaign
is a partnership of
Plan your trip to the 5th National GrandRally!

Generations United is pleased to announce that the May 10, 2017 5th National GrandRally in Washington DC will be
co-sponsored
by
Generations United
, the
Children's Defense Fund
,
Casey Family Programs
,
Foster Club
,
Grandfamilies
A Huge Thanks to Our Members and Supporters

Generations United thanks our members and supporters for their contributions.
Together,
we
are
building a world that values all generations!
| | |
| --- | --- |
| | |
| | Click the image to enlarge. |
Generations United's Photography Contest - Deadline: March 15, 2017!

Generations United is excited to promote our intergenerational photography contest.This year's theme is "Generations Unleashed: Equal Value Unleashed." The photographs should illustrate the contest's theme with creativity and insight. The Photography Contest is open to photographers of all ages. See full submission guidelines.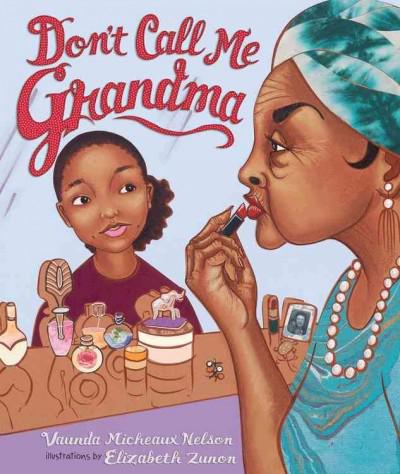 Culture United
Don't Call me Grandma
"A lot of children's books have a doting older relative hovering around, looking cuddly and offering cookies and hugs.

Don't Call Me Grandma has a fully realized character who upends those stereotypes. The "Grandma" of the title is Great-Grandmother Nell, 96 years old, with wrinkled "chocolaty brown" skin, who wears pearls every day, doesn't hug and eats fish for breakfast. Nell is prickly and sometimes scary, but to her great-granddaughter, the narrator, she is also fascinating, with her crowded vanity, the glass she's always sipping out of, and the bedroom that's fit for a princess." -Barrie Hardymon

, NPR's

Weekend Edition

staff
Do you know of any films, books, music and TV shows with an intergenerational theme?
Share them with us
and we'll share in the weeks and months to come. See disclaimer.
Cool Ideas
OEA-Retired Intergenerational Mentoring Program
Got something cool you tried that was successful? Why not tweet your cool intergenerational ideas to
#cooligideas
? You can also post them to our
Intergenerational Connections
Facebook Group. We want to highlight innovative age-optimized programs and practices through our blog, social media and weekly e-newsletter!
Share the inspiration
.
Think Intergenerational - Funding Opportunities
Five Star and Urban Waters Restoration Grant Program.
The National Fish and Wildlife Foundation (NFWF) and its partners will award $2.5 million in grants nationwide. The Five Star and Urban Waters Restoration grant program seeks to develop community capacity to sustain local natural resources for future generations.
Deadline: Jan. 31, 2017.
Learn more
Office of Challenge Grants.
The Creating Humanities Communities program provides matching grants to help foster humanities activities and community cohesion on a local or regional level. The program supports partnerships between organizations such as public libraries, cultural centers, museums, historical societies, colleges and universities, archival repositories, school districts, civic centers, or other cultural entities.
Deadline: Feb. 15, 2017. Learn more

2017 All-Star Internship.
FosterClub is looking for 18- to 24-year-olds who experienced foster care. Interns receive leadership training, help improve outcomes for foster youth transitioning out of care, educate peers and industry professionals, and change public perceptions about foster youth across the nation at conferences and events all summer long.
Application Deadline: Feb. 20, 2017.
Learn more
The Pilcrow Foundation: Children's Book Project.
The Foundation's Children's Book Project supports libraries located in a rural area within the 50 United States that have a limited operating budget and an active children's department. Through the program, a library's local sponsors can contribute from $200 to $400, which the Foundation matches on a 2-to-1 ratio. Thus, a library can receive up to $1,200 worth of children's books.
Deadline: March 1, 2017.
Learn more
If you have - or know of - any intergenerational funding opportunities, please send them to aking@gu.org
Think Intergenerational - Great Resources
Intergenerational Pathways to a Sustainable Society. In this book - which includes a forward from Donna Butts - Matt Kaplan, Mariano Sanchez and Jacobus Hoffman explore intergenerational practices and their impact on social sustainability. Learn more
Creating an Age-Advantaged Community: A Toolkit for Building Intergenerational Communities that Recognize, Engage and Support All Ages.
This resource from Generations United helps communities make intentional efforts to build connections between the generations.
Events

CWLA 2017 National Conference, Advancing Excellence in Practice and Policy:
Highlighting successful Strategies to Address the Needs of Children, Youth & Families.
Child Welfare League of America. March 29 - 31, 2017. Washington, DC.
Learn more
National Indian Child Welfare Association's 35th Annual Protecting Our Children National American Indian Conference on Child Abuse and Neglect. NICWA. April 2-5, 2017. San Diego, CA. Learn more

5th National Parent Attorney Conference: Valuing Dignity & Respect for All Families. American Bar Association Center on Children and the Law. April 25-26, 2017. Tysons Corner, VA. Learn more
17th National Conference on Children & the Law: SOAR - Strengthening Our Advocacy for Results.
American Bar Association Center on Children and the Law. April 27-28, 2017. Tysons Corner, VA. Learn more
5th National GrandRally: Building a Community of Hope. Generations United. May 10, 2017. Washington, DC. Learn more
Generations Remixed conference.
Generations United and St. Ann Center for
Intergenerational Care.
Milwaukee, WI. June 13-16, 2017.
Learn more
National Foster Parent Association 2017 Education Conference.
NFPA.
June 21-24, 2017. Houston, TX.
Learn more
Call for Proposals for 2017 Young Adult Services Symposium.
Young Adult Library Services Association (YALSA).
Louisville, KY. Nov. 3 -5, 2017.
Learn more
International Federation on Ageing 14th Global Conference on Ageing.
International Federation on Ageing.
Toronto, ON, Canada. Aug. 8-10, 2018.
Learn more