| | |
| --- | --- |
| Volume 12, Issue 27 | July 5, 2017 |
Generations United in the News
The

Union Leader

's

Dave Solomon

highlighted a new law in New Hampshire that will give thousands of grandparents the first place in line as they seek to become legal guardians of their grandchildren. The story cited our resource.

Read the story

.
2017 Best Intergenerational Communities
Introducing...Yarmouth, MA!

Learn more about our national finalist, Yarmouth, Massachusetts, where
young and old are always ready to roll up their sleeves and work together, using their talents and skills, to help their community.
Read their profile
.
Thank You to Sara Peller!
Long-time friend and
colleague, Sara Peller is retiring from DOROT,

a Generations United member and Program of Distinction

. She

served as DOROT's associate executive director of Programs. Her over 25 years there included

her helping to place elders experiencing homelessness into permanent, affordable housing. She also served
as a United Nations representative for Generations United, a role she described as "a perfect fit." Of her role, she said: "I am interested in dispelling myths of aging by creating opportunities to foster friendship and encourage dialogue between the generations." We thank Sara for her service, and wish her well on her future endeavors.
A Huge Thanks to Our Members and Supporters

Oasis Institute Welcomes Dr. Paul Weiss
Generations United is thrilled to share that Dr. Paul Weiss is the new president of the Oasis Institute, a Generations United
Program of Distinction
. He succeeds Marcia Kerz, who served for 16 years. Paul brings more than 20 years of education, program development, strategic planning, organizational growth and non-profit leadership experience to the position.
Learn more
SPECIAL OFFER
20% off printed or eBook version of Intergenerational Pathways to a Sustainable

Society
The new book by Matthew Kaplan, Mariano Sanchez and Jacobus Hoffman highlights potential contributions of intergenerational practice to health and well-being, education, work policies, and family. The book - which includes a forward by Donna Butts - presents major intergenerational theories and research studies from a wide range of settings and objectives. It shares basic themes that are seemingly "universal" across geographic regions and cultural contexts, and includes regional case studies, applications, models and approaches.
Use the following code on springer.com
(
4pFeDw7f722htXH)
for the discount. (Valid 06/13/2017 - 07/13/2017)
Conference Request for Partners

Bring the intergenerational field to your backyard
Generations United is looking for potential partner(s) to co-convene the 20th Global Intergenerational Conference in 2019. Letters of Interest should be submitted by Fri., September 15, 2017. Learn more
Programs of Distinction
No Program Too Big or Too Small
Apply to become a Program of Distinction like Sages & Seekers! Read their profile. No program is too big or too small. Our designees come from communities of various sizes.
The deadline to apply is August 1, 2017
.
Contact Emily Patrick
with any questions.
Cool Ideas
RSVP of Dane County, WI
This week's cool idea is RSVP of Dane County, WI, which paired Sauk Trail 4th graders with seniors from the area on a project that combined art and the environment. Learn more
Got something cool you tried that was successful? Why not tweet your cool intergenerational ideas to
#cooligideas
? You can also post them to our
Intergenerational Connections
Facebook Group. We want to highlight innovative age-optimized programs and practices through our blog, social media and weekly e-newsletter!
Share the inspiration
.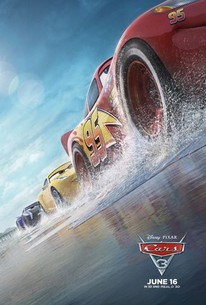 Culture United
Blindsided by a new generation of blazing-fast racers, the legendary Lightning McQueen (voice of Owen Wilson) is suddenly pushed out of the sport he loves. To get back in the game, he will need the help of an eager young race technician, Cruz Ramirez (voice of Cristela Alonzo), with her own plan to win, plus inspiration from the late Fabulous Hudson Hornet and a few unexpected turns.
Watch the trailer.
Culture United highlights films, books, music and TV shows with an intergenerational theme. Do you have any suggestions?
Share them with us
and we'll share in the weeks and months to come. We welcome responses or reactions. We'll possibly feature them on our blog. See disclaimer.
Vaccine Memes
This meme of vaccine pioneer, Elvis Presley,
is
part of
Valuing Vaccinations Across Generations
, an awareness-raising campaign that promotes vaccines for all ages. In the United States, the campaign started in partnerships between Generations United, the Gerontological Society of America and the American Academy of Pediatrics with support from Pfizer. See more memes
.
Think Intergenerational - Funding Opportunities
Evidence2Success Grant.
The Annie E. Casey Foundation invites proposals from localities interested in becoming new Evidence2Success communities. The grant
i
nvolves communities in assessing

social problems

and improving the well-being of their children.
The Foundation plans to select one to three new communities that will implement the Evidence2Success framework, beginning in spring 2018.
Applications are due August 4, 2017, by 5 p.m. EDT.
Learn more

Lifespan Respite Care Program Grant. The Administration for Community Living expects to make 10-15 three-year awards to States who previously have received grants under this program. Grantee will be asked to carefully examine the extent to which their state has a Lifespan Respite System and propose approaches that enable greater realization of such a system. Deadline: July 18, 2017. Learn more
If you have - or know of - any intergenerational funding opportunities, please send them to aking@gu.org
Think Intergenerational - Great Resources
Research and Resources
I Need You, You Need Me: The Young, the Old, and What We Can Achieve Together. The new report from Generations United and The Eisner Foundation highlights national examples of pioneers reuniting the generations and making their communities better places to live. Learn more
2017 GrandFacts Sheets.
This resource from Generations United and our national advocacy partners is an important starting place for grandparents and other relatives raising children. The GrandFacts Sheets provide state-specific information on local program resources, benefits and data for grandfamilies.
Learn more
Events

Take Off with Respite! 2017 National Lifespan Respite Conference.
ARCH National Respite Network and Resource Center.
Huntsville, AL. Oct. 11-13, 2017.
Learn more
2017 Young Adult Services Symposium.
Young Adult Library Services Association (YALSA).
Louisville, KY. Nov. 3 -5, 2017.
Learn more
International Federation on Ageing 14th Global Conference on Ageing.
International Federation on Ageing.
Toronto, ON, Canada. Aug. 8-10, 2018.
Learn more