| | |
| --- | --- |
| Volume 12, Issue 46 | November 15, 2017 |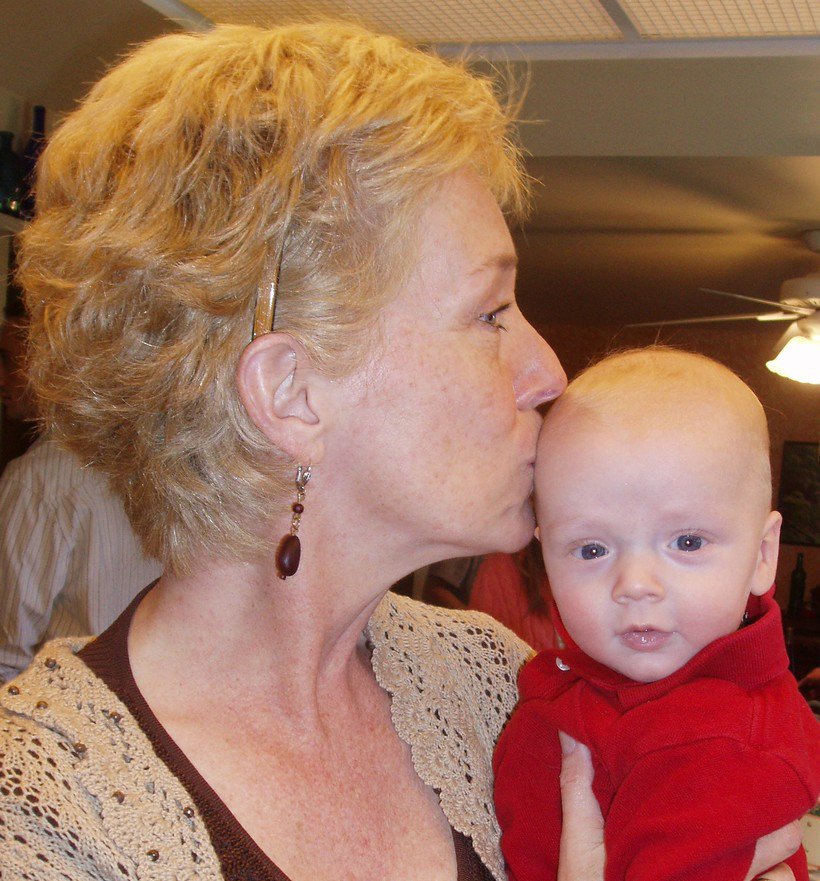 Generations United in the News
In their Huffington Post blog, Jaia Peterson Lent and Donna Butts highlight the benefits and needs of grandfamilies. They also list ways government can help these families. Read their piece.

In her article for GRAND Magazine, Gail Gallagher, a Generations United GrAND Voices member, shared how she and her husband sought custody of their grandchildren. Learn more.
Generations United is proud to be a membership organization. We love to shine a light on our members!
A Love of Learning's Lifesongs is a life-affirming, intergenerational arts program that engages local communities to heal the fear that shrouds aging, illness, and death. Through deep relationship-building, storytelling, music, and performance, Lifesongs promotes dignity and inclusion for elders and those at the end of life. Learn more

.
If you're a member of Generations United and have a project, event or accomplishment you want highlighted in our "News from Our Members," please
email Alan King
. If you're not a member or supporter, we hope you will consider
joining today
.
Anne Basting Named an Ashoka Fellow!
Congratulations to our friend,
Anne Basting
, on being among 14 systems-changing social entrepreneurs celebrated for their innovative solutions and awarded a lifetime, non-residential Fellowship. Ashoka evaluates more than 500 promising nominations per year and conducts hundreds of hours of in-person interviews before selecting the final list of Ashoka Fellows. Anne founded TimeSlips Creative Storytelling, a Generations United
Program of Distinction
.
Learn more about Ashoka
.
A Huge Thanks to Our Members and Supporters
We thank our Board member, Amanda Cavaleri, for her contribution. She
gave in honor of her grandfather, "
Papas." We also thank LeTicia Morrow, who gave in honor of "Brittany's children."
You can contribute and/or honor a friend or loved one with a Tribute Gift to Generations United.
Together, we are building a world that values all generations!
Donate to help us unleash the potential of an "age-amped" society
. If you're an organization,
join us
!
Contest to Promote a Loving, Aging United World
Finish this sentence: "Old People are Cool because..." A young person -- whose positive perceptions of elders are shaped by their intergenerational bonds -- might say: "Old People are Cool because...Their lives enrich mine." Submit
a photo or video on Old People Are Cool's Facebook Page for a chance to win a free t-shirt.
The deadline to participate is Nov. 27. Winners will be announced on Nov. 30
.
Learn more
.
Nominations Now Open for the 2018 AARP Purpose Prize Award - Deadline: March 6, 2018

Nominate a colleague, a friend, even yourself for the 2018 AARP Purpose Prize, which will present $50,000 to five extraordinary individuals -- ages 50 and older -- who are using their life experience to make a better future for all ages.
Resource Spotlight
Valuing Vaccines: Kristi Yamaguchi
campaign, which we launched in the United States through partnerships with the Gerontological Society of America and the American Academy of Pediatrics with support from Pfizer. Click here to see expanded meme.
Generations United expanded its international campaign as we continue working with teams led by the
Tokyo Metropolitan Institute on Gerontology (TMIG)
in Japan and the
University of Granada - Business Sector Foundation
in Spain. Follow
#bandAGEofhonor
and
learn more about our campaign
.
Culture United
A Day's Work by Eve Bunting
Francisco, trying to find work for his grandfather, or abuelo, who has just arrived from Mexico, acts as a liaison between Abuelo, who doesn't speak English, and Ben, who wants to hire a gardener for a day's work. Eager to earn the badly needed pay, Francisco assures Ben that his grandfather is a skilled gardener (Abuelo is in fact a carpenter). This story of second chances teaches the importance of work ethic.
Learn more
.
Culture United highlights films, books, music and TV shows with an intergenerational theme. Do you have any suggestions? Share them with us and we'll share in the weeks and months to come. We welcome responses or reactions. We'll possibly feature them on our blog. See disclaimer.
Cool Ideas
Over 25 after-school sessions, kids from pre-kindergarten to 4th grade work with volunteers (parents, grandparents and students from area colleges) to use the theme of a well-known children's book for learning about life. Learn more.
Got something cool you tried that was successful? Why not tweet your cool intergenerational ideas to
#cooligideas
? You can also post them to our
Intergenerational Connections
Facebook Group. We want to highlight innovative age-optimized programs and practices through our blog, social media and weekly e-newsletter!
Share the inspiration
.
Think Intergenerational - Funding Opportunities
2018 Practitioner Award.
Clemson University's Youth Learning Institute is now accepting nominations for their 2018 Youth Development Practitioner award, which recognizes outstanding performance in the creation and implementation of youth development programs or services. The winner will be recognized at the US Play Coalition Play Conference at Clemson University in April. The winner will have conference fees paid, hotel accommodations and up to $500 in travel to attend the Play Coalition.
Deadline: Dec. 15, 2017. Learn more
.
Responsive Grants. The Retirement Research Foundation awards grants for advocacy, training, and research projects, all with national relevance.
Proposals are considered from organizations located anywhere in the United States. RRF has awarded more than $200 million for innovative projects that benefit older Americans.
LOI Deadline: Dec. 1, 2017 | Application Deadline: Feb. 1, 2018.
Learn more
If you have - or know of - any intergenerational funding opportunities, please send them to aking@gu.org
Think Intergenerational - Great Resources
Webinar
Family-Run Executive Director Leadership Association (FREDLA)'s Learning Community for Family Leaders: Supporting Grandparents.
This SAMHSA webinar, whose presenters include Generations United's Deputy Executive Director
Jaia Peterson Lent
, will explore resources and opportunities for family-run organizations to develop programming and supports to meet the needs of grandparents raising grandchildren. Jaia will also share the latest data from the field and other available resources.
Thurs., Nov. 30 at 3 PM ET.
Learn more
.
Research and Resources
Experiences of Being Report.
This report from the Beth Johnson Foundation highlights the positive effect of using drama, music and dance in care homes to help people living with dementia.
Learn more
.
Connecting People of All Ages.
This book by Sandy Kraemer, Kirk Woundy and others documents the accomplishments of the Intergenerational Foundation that include founding Intergeneration Day and Intergeneration Month.
Learn more
.
I Need You, You Need Me: The Young, the Old, and What We Can Achieve Together.
The latest report from Generations United and The Eisner Foundation highlights national examples of pioneers reuniting the generations and making their communities better places to live.
Learn more
.
Events

ZERO TO THREE Annual Conference.
ZERO TO THREE.
San Diego, CA. Nov. 29-Dec. 1, 2017. Learn more
International Federation on Ageing 14th Global Conference on Ageing.
International Federation on Ageing.
Toronto, ON, Canada. Aug. 8-10, 2018.
Learn more