| | |
| --- | --- |
| Volume 12, Issue 37 | September 13, 2017 |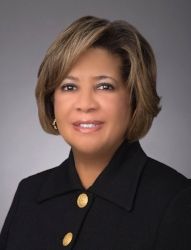 Join Us This Evening for the 2017 State of Grandfamilies Report Release Event!
We're thrilled that Generations United's Board member,
Karyne Jones
(president and CEO of the National Caucus and Center on Black Aging (NCBA), Inc.), will emcee our 2017 State of Grandfamilies Report release event this evening on
Capitol Hill.
The report (available here)
focuses on the critical role of grandparents and other relatives in providing safe, nurturing and stable homes for children who have experienced trauma.
We're also looking forward to honoring
Senator Susan Collins
and
Senator Bob Casey
with our Grandfamilies Champion Awards during the program, which will also feature highlights from the report and stories from grandfamilies. Register today!
Generations United's Westward Expansion
We are pleased to announce that Generations United staff member
Sheri Steinig
has relocated to Denver, Colorado, with her family. Sheri has been with Generations United for almost 17 years and will continue to support our special projects. We are excited to have a permanent presence in Denver, which joins our Seattle office, headed by
Ana Beltran
. You can still reach Sheri at
ssteinig@gu.org
.
Generations United in the News
| | |
| --- | --- |
| | |
| Click the image to enlarge. | |
Grandparents Day!

Thank you to our national partners and friends who took part in this year's Do Something Grand campaign! Stay tuned for next week, when we share campaign highlights.
Continue Doing Something Grand and join our friends at Bridges Together in celebrating Intergenerational Month! Learn more
Think Babies Tips for Grandparents

Did you know that there are now more grandparents in the United States than ever before and that more than 2.7 million children live in "grandfamilies"? To celebrate the role of grandparents and the value they bring to the lives of babies and families,
Generations United
and
ZERO TO THREE
released
Think Babies Tips for Grandparents
, rich with information and strategies for grandparents interested in engaging as advocates for young children and sharing the Think BabiesTM message.
Learn more
A Huge Thanks to Our Members and Supporters
#BandAGEofHonor Campaign
This infographic is part of
Valuing Vaccinations Across Generations
, an awareness-raising campaign that promotes vaccines for all ages. In the United States, the campaign started in partnerships between Generations United, the Gerontological Society of America and the American Academy of Pediatrics with support from Pfizer.
See more memes
.
Generations United is expanding its international campaign as we continue working with teams led by the Tokyo Metropolitan Institute on Gerontology (TMIG) in Japan and the University of Granada - Business Sector Foundation in Spain. Follow
#bandAGEofhonor
and
learn more about our campaign
.
Call for Papers - GrandFamilies Journal

The editors of
GrandFamilies: The Contemporary Journal of Research, Practice and Policy
invite authors to submit manuscripts that examine new or emerging practice methodologies, program evaluation and policy perspectives related to grandparent-headed families.
Learn more
Grandparents Day Stories

Finding My Voice

We share this Grandparents Day story from our friend,
Aaron Larsen
, digital engagement manager for Encore.org's #Gen2Gen campaign. Ever since his childhood, Aaron wanted to make music. When he went to live with Granny and Grandpa Grit during the Great Recession, the whirlwind of changes in his life lessened his self-confidence. But he got it back, along with an emboldened passion for singing when Grandpa Grit, who was losing his voice, helped his grandson find his own.
Read Aaron's story
.
Conference Request for Partners

Bring the Intergenerational Field to Your Backyard
Generations United is looking for potential partner(s) to co-convene the 20th Global Intergenerational Conference in 2019. Letters of Interest should be submitted by Fri., September 15, 2017. Learn more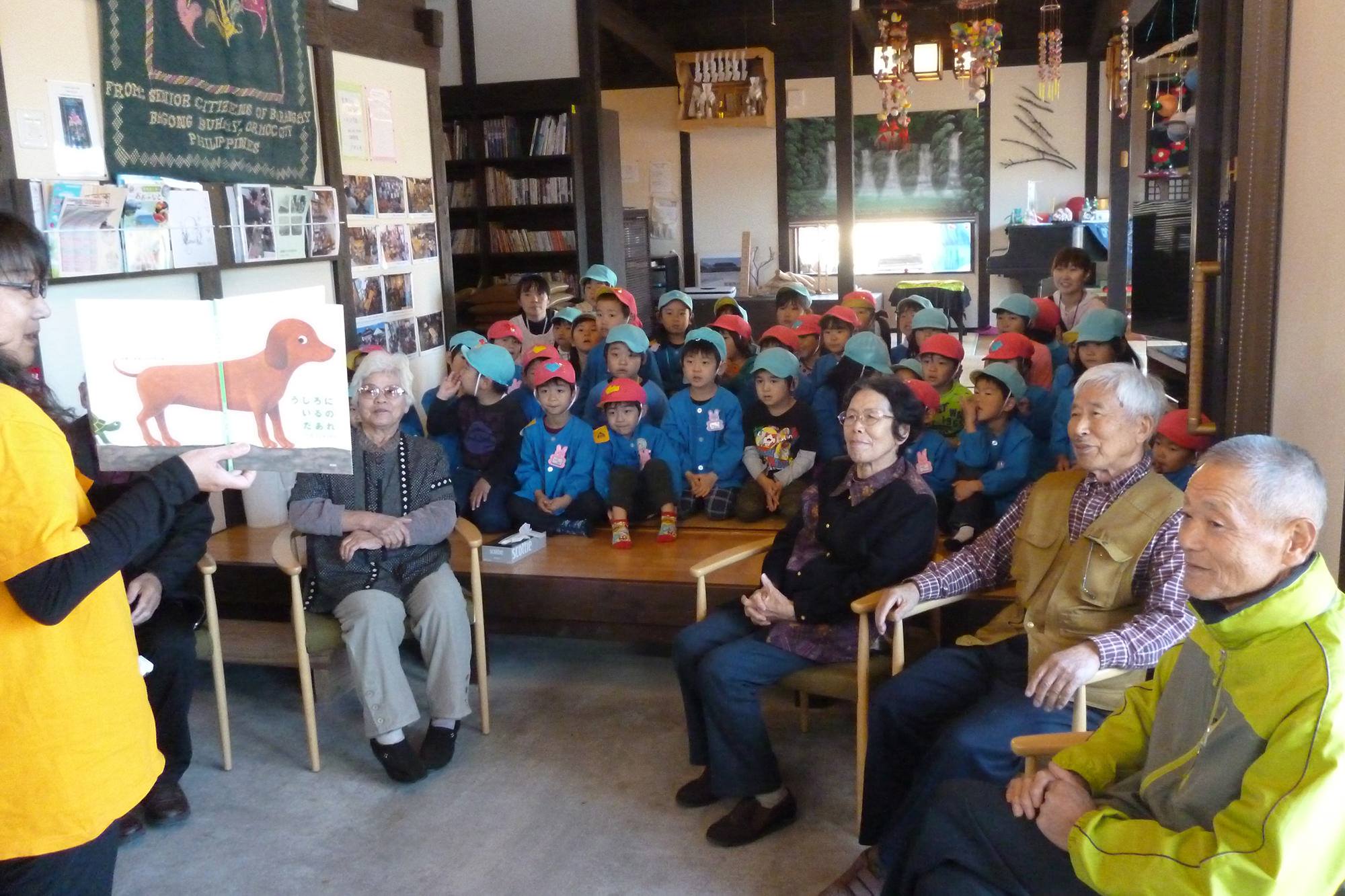 Cool Ideas
In honor of National Preparedness Month, this week's cool idea is
Ibasho
, a nonprofit that empowers communities recovering from disaster by giving people of all ages and abilities a place to develop deeper connection with each other.
Learn more
Got something cool you tried that was successful? Why not tweet your cool intergenerational ideas to
#cooligideas
? You can also post them to our
Intergenerational Connections
Facebook Group. We want to highlight innovative age-optimized programs and practices through our blog, social media and weekly e-newsletter!
Share the inspiration
.
Tall Story by Candy Gourlay
Andi is short. And she has lots of wishes, one of them being for her that her long-lost half-brother, Bernardo, who's aunt and uncle are raising him, could join his mom, half dad and sister in London. Andie hopes Bernardo will turn out to be tall and just as crazy as she is about basketball.
When her biggest wish comes true and he
finally arrives, she sees that her brother is eight feet tall - a result of a condition he has called Gigantism. In London, he's a freak. But back in the San Andres district of Manila, Philippines, he's treated as a saint - thanks to Tibo, the town barber and elder. He tells his patrons the story of Bernardo's namesake, Bernardo Carpio, a legendary figure in Philippine mythology. According to the elder, the Philippine folk hero once saved the town from a massive earthquake.
Learn more
Culture United highlights films, books, music and TV shows with an intergenerational theme. Do you have any suggestions? Share them with us and we'll share in the weeks and months to come. We welcome responses or reactions. We'll possibly feature them on our blog. See disclaimer.
Think Intergenerational - Funding Opportunities
Alzheimer's Disease Caregiving Legacy Awards.
The Roslainde and Arthur Gilbert Foundation, Family Caregiver Alliance extended their application deadline. The Foundation will award $20,000 to in each of the three categories: Creative Expression, Diverse/Multicultural Communities and Policy and Advocacy. Extended deadline: Oct. 2, 2017. Learn more
Disney Be Inspired Grant.
Disney is awarding $500 to kids implementing service projects in the fall in partnership with nonprofit organizations.
Deadline: Sept. 30, 2017.
Learn more
If you have - or know of - any intergenerational funding opportunities, please send them to aking@gu.org
Think Intergenerational - Great Resources
Webinar
Grandparents: Sharing the Care.
ZERO TO THREE. This webinar - open to parents, providers and grandparents - will discuss ways that grandparents can work with their adult children to share the responsibility of caring for their grandchildren.
Thurs., Sept. 14 at 2 p.m. EST.
Learn more
Research and Resources
Intergenerational Leadership Institute (ILI).
Penn State University. This certificate-training program helps older adults (primary target audience is 55+) seeking new lifelong learning experiences, skills, and volunteer opportunities to contribute to innovation and change in their communities.
Learn more
Generations United and NANASP's Placemat Campaign.
These placemats from Generations United and the National Association of Nutrition and Aging Services Programs (NANASP) are designed to get older adults and youth talking about the value of vaccines together.
Learn more
2017 GrandFacts Sheets.
This resource from Generations United and our national advocacy partners is an important starting place for grandparents and other relatives raising children. The GrandFacts Sheets provide state-specific information on local program resources, benefits and data for grandfamilies.
Learn more
Events

2017 State of Grandfamilies Report Release Event.
Generations United. Washington, DC. Sept. 13, 2017. Learn more
Take Off with Respite! 2017 National Lifespan Respite Conference.
ARCH National Respite Network and Resource Center.
Huntsville, AL. Oct. 11-13, 2017.
Learn more
2017 Young Adult Services Symposium.
Young Adult Library Services Association (YALSA).
Louisville, KY. Nov. 3 -5, 2017.
Learn more
ZERO TO THREE Annual Conference.
ZERO TO THREE.
San Diego, CA. Nov. 29-Dec. 1, 2017. Learn more
International Federation on Ageing 14th Global Conference on Ageing.
International Federation on Ageing.
Toronto, ON, Canada. Aug. 8-10, 2018.
Learn more