Welcome to the Neighborhood
Healthy Snacks: Yogurt
Want to up your calcium while getting probiotics? Dairy-free yogurts are a tasty option that are free of lactose and cholesterol. Whether you eat them in addition to dairy yogurt or instead of it, here are a few time-tested varieties to try:
Coconut yogurt:
thick, creamy, and high calcium. Not much protein, but a great source of probiotics.
Soy yogurt: affordable and high-protein, with many flavors available. Loaded with calcium.
Almond yogurt: if you like almond milk, you'll love almond yogurt. Light and creamy, loaded with calcium and probiotics.
Popular stores like Trader Joe's, Whole Foods, and Fairway will carry most or all these types of yogurts. Try them as a post-workout snack or a breakfast on the go.
ACE & NSCA Certified Personal Trainer
On the Mend Customized Fitness and Massage
Do you have a gym in your apartment building?
Have a personal trainer give you and your neighbors an equipment demonstration.
"Thanks to your website, I'm starting to get back into a healthier lifestyle."
Learn Your Body Mass Index (BMI)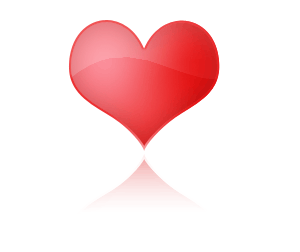 Body Mass Index (BMI) is essentially a height to weight ratio. Am I a healthy weight for my height.
Figure out your BMI now.
Underweight = < 18.5
Normal Weight = 18.5-24.9
Overweight = 25-29.9
Obese- 30 or higher
Remember, speak to your doctor before starting a fitness program and then seek out the right personal trainer for correct program design. Enjoy your workout!
The honeymoon phase for your fitness program doesn't have to end...make it last. Effective, positive change takes time and feels GREAT!
Jason, Lisa, and Geo
will help you carry on with your New Year's resolutions
!
Happy 2017!
5 Ways to Make 2017 Your Fittest Year Yet
Avoid being those infamous resolution people we see year after year who join the gym in January, and are out by March 1st. Before you dive in to your nearest gym (preferably mine!), be warned that the road ahead of you is more about your mindset and outlook than it is about sets and reps.
Here are tips that I've learned over the year, to make this road to being healthy and fit sustainable and a serious lifestyle change, not just a seasonal fad.
1. Your home is your temple.
Get rid of 2016 crap. Oreo's and Teddy Graham's in the cabinets? Throw them out. Netflix? Cancel it. Metrocards? Ride a bike. The smallest changes such as sitting on a physio-ball in an upright posture while on your computer instead of on a La-Z-Boy chair can have big impacts.
2. Goal-Setting
The Fitness Legend Arnold Schwarzenegger once said "Vision creates faith and faith creates willpower. With faith there is no doubt, just absolute confidence in yourself". Set a long term goal, but also set a realistic short term goal, give yourself a chance to succeed. Build confidence first, then build results on top of it. Write them down!
3. The Appearance Trap
While seeing a drop in dress size, or an inch gain on biceps can be satisfying, it's really not enough motivation to keep coming back for months on end. Instead I always insist that my clients set performance-based goals. This way we track progress, and actually see ourselves getting closer and closer to our goals week to week, even if we can't actually see it.
4. Respect Workout Time
Treat your workouts like a very important meeting that you just cannot skip. If you put them at the bottom of your priority to-do list, they become easier to skip when it barely starts to drizzle or when your friends invite you to happy hour. DON'T SKIP THEM!
5. Recruit An Ally
Fitness does not have to be a solitary pursuit. If you're excited about your goals, having someone to share that excitement with, makes it more fun and more encouraging. This also ensures to keep yourself accountable.
6. Don't Just Start "Working Out"
"Failing to Plan is Planning to Fail". Time and time again, I see gym-go-ers aimlessly spinning while reading a magazine, or randomly jumping from machine to machine without any definitive plan. Not only can you hurt yourself but it is akin to spinning your wheels and go nowhere. Spend time researching existing plans or create one of your own. Make sure it fits your life so that you can actually follow it. You can also see me for a personalized training program custom tailored to your desire, goals, and attributes. First session is on me. :)
May all your wishes come true!
The beginning of a New Year brings with it a mindset of change and possibilities, all positive, to go forward and make it your best year ever.
Starting a fitness program is exciting, but when the novelty wears off, how do we stay focused?

As trainers, fitness professionals and health coaches, we always emphasize goal setting to keep clients on track. We set short and long term goals and use various types of body composition and performance metrics to increase accountability and adherence to your program. While I strongly agree that these tools are important to clients' successes,
clients need to believe they can achieve their goals. Working together
to strengthen that internal belief - system and the desire for change creates a mindset that easily overcomes setbacks.
Transmuting these new and exciting emotions into its physical equivalent cannot be possible without the positive actions that crystallize into habits, which are conducive to success. Strength training, circuit training, boot camps and yoga, to name just a few, are only vehicles to get you there but the habits that facilitate your lifestyle change is the fuel! There are 168 hours in a week. If we dedicate just 5 hours to our health and fitness, is that really enough to achieve even our short term goals, which are set to help keep us motivated to attain the bigger, more elusive ones? It may for a short while but then progress is halted along with motivation. Doubt steps in and then, failure. This is the New Year's Resolution statistic formula.

The key to avoiding this trap is to manage the time and actions you spend outside of the gym. The habits that you create helps you stay on track with your current program thus increasing your chances of success. Habits such as getting enough sleep, planned meal preparation and limited alcohol, sugar and processed food consumption is the catalyst behind my most successful clients. These habits when combined with emotion and self-belief forms a powerful antidote against negative self-talk which inadvertently leads to failure.
Exploring NYC's Personal Training Gyms:
Stay tuned next month for another installment. In the meantime, enjoy our past explorations...
By Chris Granville
Want more?
"I thought neighborhoodtrainers was a fantastic resource - I'm so glad I stumbled across it in my googling! - and I've already shared the site with several friends."- Marie
Refer Your Favorite Fitness Pro
Let new clients find them here. NeighborhoodTrainers is looking for great trainers and instructors in Manhattan, Brooklyn, Queens, Staten Island, & the Bronx.