Please Welcome to the
Neighborhood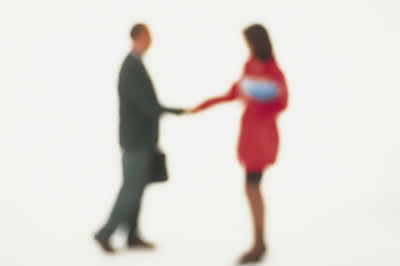 Personal Trainer, Health Coach, & Nutritionist
Personal Trainer, Boxing Coach
Personal Trainer & Massage Therapist
Personal Trainer
Personal Trainer & Health Coach
Personal Trainer
Dehydration
Nina Carras Personal Trainer, Group Fitness & Pilates Instructor
I'm always encouraging my clients and classes to keep drinking their water but, now that the seasons are changing, we tend to feel a bit less inclined to keep guzzling even though our workouts have not changed. In some cases, as the holidays approach, we intensify those workouts to combat all the holiday eating.
Remember the signs of even mild dehydration are as follows:
* Feeling weak, nauseous or dizzy
* Heart palpitations
* Foot and leg cramps are associated with dehydration
* Dry mouth and the inability to actually break a sweat when exercising
* Confusion or weakness
* Headaches and headaches that turn to migraines
A sports drink, coconut water - or plain old tap water - need to be on hand all the time when you work out and throughout the day. No one wants to start feeling lousy while standing on a subway platform or a crowded bus.
Contact Nina for a pilates mat based session in the comfort of your own home!
Healthier Thanksgiving
Most of us think of the holidays as the time we're most likely to gain weight. But did you know some of your Thanksgiving favorites can actually help you stay on track with your fitness goals? Sweet potatoes, acorn squash, and butternut squash are all loaded with beta carotene and fiber. Just replace margarine with something non-hydrogenated like Earth Balance; better yet, skip the fat and enjoy the pure fall flavor of the veggies themselves. Cranberry sauce made from fresh or frozen (rather than canned) berries packs an antioxidant punch. (My personal favorite is Whole Foods' orange cranberry sauce, but any low-sugar variety is good). You can also pour frozen cranberries straight into the blender for a smoothie - just make sure to balance out their tart flavor with sweeter fruits like frozen bananas, frozen strawberries, and/or frozen grapes. Don't forget to ensure your turkey is organic and free-range. Or choose a cholesterol-free, soy-isolate-free meat alternative like Field Roast brand's Celebration Roast.
Contact Lisa Snow to set up your first session for free.
Nicki Miller
Personal Trainer
Don't Take Seconds on Anything.
Even if it's your absolute FAVORITE dish of the year- just limit yourself to one reasonably sized serving and eat it slowly and mindfully. You'll appreciate it more, your body will digest more comfortably, and not having to worry about overeating will free you up to enjoy the holiday and the people with whom you spend it."

See what Nicki's clients say about her. Set up an initial consultation today!
Greetings!
Just in time for Thanksgiving, this issue is overstuffed with healthy holiday tips. Watch the trimmings this Thanksgiving with help from Joshua, Meredith, Phillip, Christine, Nicki, Lisa, and Nina.

Share us with your friends and coleagues on Facebook by "Liking" us on our home page. It takes less than 5 seconds. Thanks!
Happy Turkey Day!
Looking for versatility in a grain?
Phillip Tomlinson Personal Trainer, Group Fitness, Martial Arts Instructor, & Health Coach
Try quinoa which is not only a complete protein with an essential amino acid balance, but is also a good source of copper, phosphorous, iron and magnesium, along with a host of other health-building nutrients.
Phillip offers flexible 30, 45, and 60 minute sessions to fit exercise into your busy schedule.
Stay on track this Thanksgiving
Meredith Stewart Personal Trainer, Health Coach, Pilates, Yoga, & Group Fitness Instructor
I know it seems impossible, but you really can enjoy the holidays without overindulging. Here's my simple ideas on how:


Write it down!

Buy yourself a little notebook and write down everything you eat. The simple act of putting it down in ink, in black and white, will make you consider everything that goes in your mouth twice. Statistics show that people who keep daily logs of their intake to better than those who don't, and those that share their journals with a coach are even more successful!

Visualize it!

On Turkey Day, it's important to not feel like you are denying yourself. Decide what things make you feel like you're really enjoying Thanksgiving dinner. Is it Grandma's pumpkin pie? Is it your aunt amazing casserole? Make sure you include those things on your plate today so you have that "experience" this year. But for the rest of your plate, visualize it divided into sections - half the plate should be filled with vegetables (green if possible, and as little "creamed" and "au gratin" as possible here!); one quarter is for grains or starchy vegetable (your dressing or stuffing goes here, plus those delicious sweet potatoes, etc), one eighth of what's left can be your meat and the other eighth is for dairy. Monitor your plate as you fill it and try to stay within these recommendations and you'll be on your way o an enjoyable meal that won't leave you feeling miserable.

I have been a certified weight management consultant for over 6 years. I have worked with many people, one on one and in group settings, in doctors' offices, in gyms, in teleconferences, to help them strategize about their personal needs surrounding weight management. If my services can assist you, please be in touch!



Meredith Stewart is a certified weight management consultant working one on one in doctor's offices around the city. Join one of her upcoming classes or inquire about working with her privately. 215.837.4621.
Average American Gains 7 to 10 pounds Over The Holidays
Joshua Margolis Personal Trainer, Yoga Instructor, & Group Fitness Instructor
In New York City, as well as every other place in the U.S., the Holiday Season is generally book-ended from Thanksgiving to New Year's Day. The amount of food and alcohol consumed during that period of time is always up for scrutiny and debate. A report from the Texas Medical Association statedthat "the average American gains 8 poundsduring the period from Thanksgiving to New Year's Day."
8 Ways to Reverse 8 Pounds
*Schedule your workouts in advance. Treat them as if they were any other appointment.
*Limit your food intake. Once you fill up your plate, move as far away from the table as possible.
*Take a walk! It's beautiful outside during the holidays! Go down the street or around the block. A 165 lb. woman walking for 30 minutes will burn approximately 187 calories.
*One gram of alcohol contains seven calories. Just because you are off the next day doesn't mean you have to get 'sauced.'
*Consult a M.O.M. fitness professional. They often have easy and efficient ways to help you through this time.
*If you are hosting, offer some healthy alternatives. People still do eat salad.
*At the party try using your mouth for socializing rather than just eating, you'll cut down on your food intake.
*Exercise At Home. A Mind Over Matter staple: It's convenient, comfortable, and efficient.
Hydrate Your Turkey Dinner
Christine O'day
Personal Trainer &
Yoga Instructor
*Drink lots of water,it will fill you up so you
don't over eat.
*Chew each bite of food slowly,if you eat too
fast you won't know you're full until it's too late.
*Eat vegetables and turkey first so you'll be
satiated before you get to the high carbs like
potatoes and stuffing.
Christine was mentioned in last January's ALLURE magazine for her client's amazing weight loss story.
Learn Your Body Mass Index (BMI)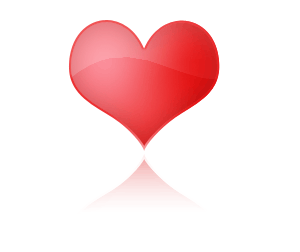 Body Mass Index (BMI) is essentially a height to weight ratio. Am I a healthy weight for my height.
Figure out your BMI now.
Underweight = < 18.5
Normal Weight = 18.5-24.9
Overweight = 25-29.9
Obese- 30 or higher
Remember, speak to your doctor before starting a fitness program and then seek out the right personal trainer for correct program design. Enjoy your workout!
Refer Your Favorite Fitness Pro
Let new clients find them here. NeighborhoodTrainers is looking for great trainers and instructors in Manhattan, Brooklyn, Queens, Staten Island, & the Bronx.