WEEKLY Programming and Updates from
Congregation L'Dor Va-Dor
as of November 19, 2023

Shalom and Welcome, Suzanne,
THE VOICE OF L'DOR VA-DOR
Congregation L'Dor Va-Dor's e-Newsletter
November 19, 2023 – 6 Kislev, 5784 Edition
Building The Judaism of Tomorrow TODAY with L'Dor Va-Dor

JOIN US FOR SHABBAT every FRIDAY @ 7:00 pm ET
Call us: 561-968-0688
Email us: Info@LDORVADOR.org
Our Mailing Address is:
Congregation L'Dor Va-Dor . Mailing: 6100 Boynton Beach Blvd. # 743102 . Boynton Beach, FL 33474
Together we can support Israel. We can make a difference. Watch this powerful music video of "Bring Them Home", performed by Broadway stars, prepared in tribute to the 240 plus hostages abducted from Israel on October 7, 2023 (please CLICK HERE - have tissues at the ready).
Please stand with Israel in their time of dire need. We recommend donating directly to the Jewish National Fund or the Jewish Federation of South Palm Beach County or the Magen David Adom, Israel's version of 'Red Cross'. These organizations have special funds ear-marked to assist those in need in Israel with food, supplies, medical care, relocation, and more. Please help if you can. Wishing for peace and shalom.
We welcome you to be a part of our L'Dor Va-Dor Family
as we engage in
an INSPIRING, DYNAMIC and RATIONAL view of Judaism,
one that is exciting and relevant!
We invite you to enjoy our "COSMIC JUDAISM"!

A CALENDAR OVERVIEW of L'Dor Va-Dor Happenings
A well-made film, featuring Rabbi Barry Silver: WATCH ANY TIME!
Short Documentary Film

"UNDER G-D",

a powerful award-winning documentary about women's right to choose and the anti-abortion laws. The film

features Rabbi Barry Silver

, along with others, showing the legal challenges being faced today with regard to the new recent anti-abortion state laws. To view the film in its entirety,

free of charge

, please

CLICK HERE.
SOMETHING NEW!
Tuesday, NOVEMBER 21, 7:00 pm ET - Virtual

:

TOUCH OF JEWISH HISTORY: a film and discussion online.

We will enjoy the film "

Forgotten Refugees

" together about the history and destruction of the Middle Eastern Jewish communities, some of which had existed for over 2,500 years, as their Jewish residents were forced to evacuate their homes and their homelands. Join with us for this interesting piece of history with this program on Zoom. We will discuss the film following the showing. Join us and see if this may be something interesting and meaningful to YOU! Please

CLICK HERE

for more information.
Currently, we are planning to hold our SHABBAT of THANKSGIVING this Friday virtually ...
Friday, NOVEMBER 24, 7:00 pm ET - Virtual

:

FRIDAY EVENING SHABBAT THANKSGIVING CELEBRATION with Rabbi Barry Silver and Cantor Carol Garrett TOGETHER!

We will meet

at 7:00 pm on Zoom and on YouTube.

Unfortunately, we are still scouring the area for a more permanent location for our Shabbat (

PS, if you know of any place, please let us know!

). We welcome one and all to be together with us virtually and to enjoy the beautiful and moving words, messages, and music of Rabbi Barry Silver and Cantor Carol Garrett, who are there for us no matter what! Rabbi Barry will also share the Torah reading and his insight with us. We hope you will stay on following for some

Schmoozing time

! Please bear with us as we navigate through these rough "synagogue without walls" times. If we should obtain an in-person venue, we will let you know by mid-week. For more information, please

CLICK HERE

.
Mark your calendars and plan to be with us and L'Dor Va-Dor!
Links for all our programming
can be found on our LDORVADOR.org website's calendar.
IN CASE YOU MAY HAVE MISSED!
OUR SHABBAT of November 17, 2023 with Rabbi Barry and Cantor Carol, appreciating Israel for their courage and honoring Rabbi Barry on his Birthday. To view this Shabbat celebration, please CLICK HERE.
Or watch RABBI BARRY SILVER'S SHABBAT MESSAGE, extracted from our November 17, 2023 SHABBAT. To view, please CLICK HERE.
Or watch the song adapted with new lyrics writtenand performed by Cantor Carol Garrett in honor of RABBI BARRY SILVER and his Birthday, extracted from our November 17, 2023 SHABBAT. To view, please CLICK HERE.
The Women of Shechinah,
L'Dor Va-Dor's sisterhood
We had a beautiful luncheon last Sunday and are so grateful to all who attended. We collected donations and made a meaningful contribution to the Hadassah Hospital Ein Kerem in Jerusalem with the money collected, as decided by the group. We hope that this contribution can make a difference to the lives of those suffering and in need.

TODAH RABAH!
WE WELCOME ALL THROUGH OUR DOORS!
Literally and Virtually
You know YOU are always welcome to L'DOR VA-DOR!
PLEASE SUPPORT OUR SYNAGOGUE!
We rely completely on memberships and donations to prosper.
Won't you please consider ...
Contributing a Donation,
Volunteering with us,
Joining our Congregation Family,
Creating a LIVING LEGACY to L'Dor Va-Dor
to continue and sustain our efforts into the future
for next generations!

We thank you for your kindness!
ALL of your Donations
are most welcomed,
are tax-deductible,
and will be acknowledged
for your record-keeping.
YOUR SUPPORT IS VITAL
to continue
our work and fulfill our goals!
We so appreciate this!
THANK YOU SO MUCH!
_______________________
L'Dor Va-Dor continues to do tikkun olam,
repairing the world, one Mitzvah at a time.
COMMUNITY PROGRAMS
Available for one and all!
SOUSA MENDES FOUNDATION presents the following:
WHO SHALL LIVE AND WHO SHALL DIE
Sunday, NOVEMBER 19 at 24:00 pm ET
VIRTUAL; FREE, advance reservations required
Who Shall Live and Who Shall Die? is a 1982 documentary film that asks whether the United States could have stopped the Holocaust. Dr. Rafael Medoff joins filmmaker Laurence Jarvik to address this explosive subject.
For more information and to register, please CLICK HERE.
THE JEWISH COMMUNITY RELATIONS COUNCIL of the JEWISH FEDERATION OF SOUTH PALM BEACH COUNTY presents the following:
SPOTS OF LIGHT:
TO BE A WOMAN IN THE HOLOCAUST
Thursday, DECEMBER 7, 12:00 pm ET
FREE - VIRTUAL on Zoom; Registration is required
This program explores the unique voice of women during the Holocaust. It focuses on the position of women and the ways that they coped with and responded to unforeseen situations.
To register for this virtual program, please CLICK HERE.
CITY OF WEST PALM BEACH presents the following:
WEST PALM BEACH GREEN MARKET
returns for its 29th Season!
EVERY Saturday, from 9:00 am to 1:00 pm ET
FREE
Great Lawn and 100 N. Clematis Street, West Palm Beach
Featuring 125 premier vendors, live entertainment, interactive workshops, and the coolest vibe! Free parking at City Center Garage - 401 Banyan Blvd, Clematis Street Garage - 500 Banyan Blvd, and Sapodilla City Garage - 640 Clematis Street, during hours of Green Market.
SUNDAY ON THE WATERFRONT
Featuring Switch Back to the 80s: 80s Pop Covers
Sunday, NOVEMBER 19, 4:00 pm to 7:00 pm ET
FREE
Meyer Amphitheater, 104 Datura Street, West Palm Beach
Enjoy some great tunes and a beautiful afternoon/evening! Bring chairs or blankets, sit back and enjoy the music and vibes!
For more information and to register, CLICK HERE.
GRASSY WATERS PRESERVE
A beautiful park in Palm Beach County
8264 Northlake Blvd, West Palm Beach
Enjoy the GREAT OUTDOORS at Grassy Waters! Park is free and there is much to see on both sides of Northlake Blvd. There are also some wonderful programs and experiences, some free, others at very low fees. You may have children or grandchildren in for the holidays and this may be the perfect place to go, or just for yourself! To get there, travel on the Florida Turnpike to the FL-710/Beeline Hwy exit or I-95 to Northlake Blvd exit and travel west to the park.
For more information and calendar details, please CLICK HERE.
CITY OF BOYNTON BEACH presents the following:
HOLIDAY POP-UP SHOP
returns for its 29th Season!
EVERY Friday in DECEMBER, from 10:00 am to 3:00 pm ET
FREE
Boynton Beach City Hall, 100 E. Ocean Avenue, Boynton Beach
Join us in celebrating the spirit of the season and supporting your local businesses. Every Friday in December, from 10:00 a.m. to 3:00 p.m. Located at City Hall in the Business Incubator Space.
52nd ANNUAL HOLIDAY PARADE
Saturday, DECEMBER 2, from 4:00 pm to 6:00 pm ET
FREE
Downtown Boynton Beach, on Federal Hwy, between Woolbright and Boynton Beach Blvd
The community is invited to join us for the 52nd Annual Holiday Parade where the holiday spirit will transform the streets of Downtown Boynton. Attendees will enjoy a spectacular parade filled with eye catching entertainment, award winning marching bands, local schools, community organizations and so much more!
BOYNTON - DELRAY - LANTANA HOLIDAY BOAT PARADE
Friday, DECEMBER 8, from 6:30 pm to 9:00 pm ET
FREE
Intracoastal Waterway, Boynton Beach
At 6:30 PM, the parade will form at the Ocean Avenue Bridge in Lantana (near Old Key Lime House) and travel south to the C-15 Canal in Delray Beach (south of Linton Boulevard).
VILLAGE OF WELLINGTON presents the following:
WELLINGTON HOLIDAY BOAT PARADE
Saturday, DECEMBER 9 , from 6:00 pm to 8:00 pm ET
FREE
Wellington Community Center, 12150 Forest Hill Blvd, Wellington
Come watch as local residents and boating enthusiasts "Light up the Lake" with a Holiday Boat Parade on Lake Wellington. Visible from the Town Center Promenade, a parade of festive, decorated boats will pass behind the Community Center at approximately 6:30 pm. Guests are welcome to bring their own seating. Food trucks will be setup for 6 pm to 8 pm.
AFFAIR OF THE ARTS
Saturday, NOV. 25 and Sunday, NOV. 26 , from 10:00 am to 5:00 pm ET
FREE
Wellington Town Center, 12300 Forest Hill Blvd, Wellington
The Affair of the Arts is a two-day event that celebrates art and culture. With free admission, attendees have the opportunity to do their holiday shopping one-of-a-kind pieces from artists all over the country.
HOTTER THAN JULY - STEVIE WONDER TRIBUTE CONCERT
Saturday, DECEMBER 2 , 7:30 pm ET
FREE
Wellington Amphitheater, 12100 Forest Hill Blvd, Wellington
Come join an evening of great music and dancing, if you wish! Bring your own chairs and/or blankets for seating. Food trucks will be available onsite. Outside food and refreshments are also permitted.
WANT TO DO YOUR PART FOR CLIMATE CHANGE?
ADOPT A PLANT-RICH DIET!
Shifting to an eating pattern rich in plants and low in animal-based foods reduces global warming and chronic disease—which means it's good for you AND good for the planet. Reducing global demand for meat and dairy can save a huge amount of energy, water, land and other resources! Do your part in saving our planet.
L'DOR VA-DOR offers
MI SHEBEIRACH HEALING PRAYERS
To those on our Healing List and those that are not, but should be, we send out our thoughts and wishes for you to be stronger, to heal, to recover, and to attain a full recovery to good health, a Refuah Shlema! Hoping that you will be returned to good health soon!
Please let us know of someone who should be added onto our Healing List, as well as those who have now recovered and should be removed from our list (please contact our synagogue office at 561-968-0688). Thank you.

HEALING LIST
Nadine Burns
Dian Bush
Rita Elias
Charlie Feller
Sheila Firestone
Mara Frederiksen
Laura Gallagher
Sherry Glass
Carolyn Goldberg
Fernando Gomez
Edward Haase
Nadine Herbst
Arthur Hoffman
Cat Jackson
Carole Kahn
Gerald Kahn
Penny Martin
Melissa Swanson Musil
Dr. Sudhir Nayer
Alfred Paritsky
Laura Perlman-Devens
Vivian Pronin
Bernie Rosen
Susan Rosenberg
Wendy Schultz
Miriam Sivak
Rabbi Barry Silver
Andy Susman
Jacob Viner
Naomi Volan
Sheila Winston
And all those suffering in Israel and Palestine
__________________________________________
WE HONOR and REMEMBER
THOSE WHO HAVE RECENTLY PASSED with LOVE:
Bebe Fine
Manuel Gomez
Helen Scheiner
Max H. Schloff
And all those killed in the Israel-Hamas war


MONTH OF NOVEMBER YAHRZEITS,
May their memories live on through and within us:
Miriam Abrin
Jerry G. Beck
Mark Steven Beck
Clara Cohen
Raylene Fenton
James D. Field
Rose Glick
Lewis Greenberg
Pincus D. Herbst
Sadye Jacobs
Henry Kramer
Beverly Levin
Frank Lichtenberg
Sylvia Raskin
Leonard Rose
Nathan Rosenberg
Rose Rosenthal
Jules Rosenzweig
Walter Spaderna
Hyman Stillerman
Bess Susman
David Winston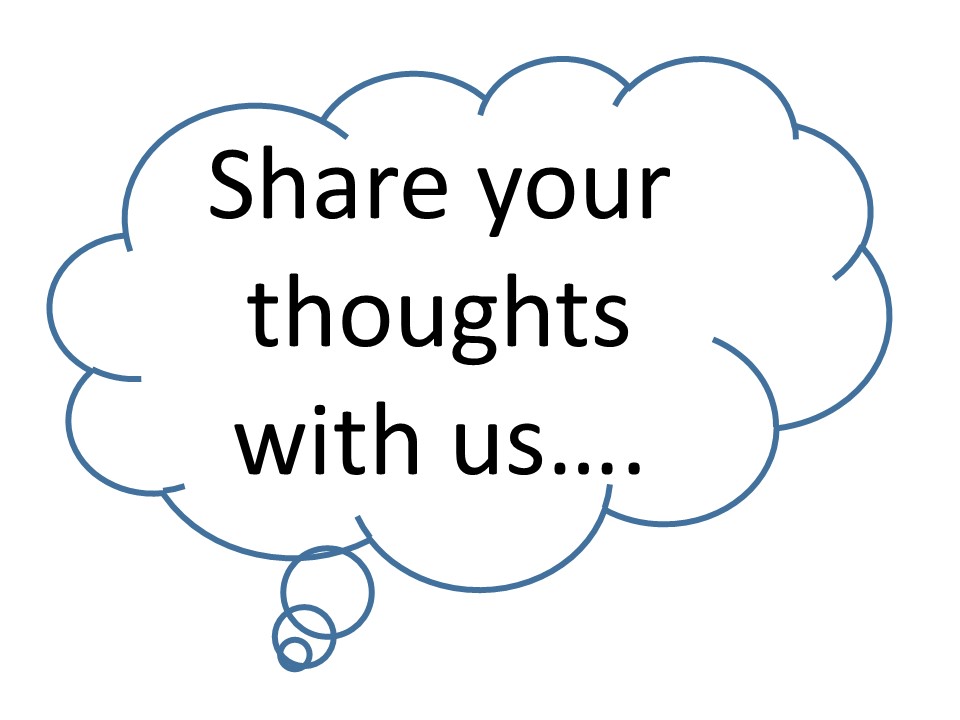 We invite your suggestions, opinions, ideas!
Please let us hear from YOU!
Our hearts are with those in Israel, fighting against Hamas
and to find and free the hostages.
We are hoping for their safe return to their family and loved ones.
AM YISRAEL CHAI!
We are very grateful to all of you for being a part of L'Dor Va-Dor!
Thank you for attending our services and/or programs!
Thank you for participating in our events!
We wish you all a beautiful and peaceful THANKSGIVING!
To be Jewish, means to give thanks.
(the words of Rabbi Barry Silver)
Let us each practice our Judaism by being thankful,
giving thanks, and appreciating & respecting each other
and all that we have around us. Be kind to our world too.
Have a good week, a week of peace, Shavua Tov!
HAPPY THANKSGIVING!
With Shalom,
Sharon Leibovitz
FREE ADVERTISING for our L'DOR VA-DOR Members and Friends
ARE YOU ... in the market to sell your home?
Or getting ready to buy a new property? Or know someone who is?
Check out Ron Chazan's special offer
(and assist L'Dor Va-Dor at the same time!):
Need assistance with your home or business computers?
YOUR BUSINESS could be listed HERE ... FOR FREE!
Call us for details!