Lenten Season
Online Worship at approximately 10am
We will offer online worship beginning at approximately 10am this Sunday and any Sunday we do not have in-person services going forward. You can join us by
going to
our Facebook page
and scrolling down until you see the worship service. If you don't have a Facebook account,

google "Ghent United Methodist Church Facebook" and you should be able to click on the link that comes up to access our Facebook Page.
Pastor Melody Tanner is continuing the Lenten Sermon Series entitled "In the Making."
This week's sermon title is "

Corny

."
Lenten Sermon Series 2020:

In the Making
We are journeying with Pastor Melody through Jesus' first encounter with his disciples all the way to his suffering, death, and resurrection. From the beginning, Jesus was making something good out of his disciples, in turn making something good out of us.
Click here to read the reference Scripture Ephesians 2:8-10.
Here is a Spiritual discipline challenge for Lent: Following Erin Napier's example, write in a journal

daily

about one positive thing that happens

.

Look for what God is doing in the ordinary.
When we reopen the building, journals will be available in the welcome center for children and adults.
And the books will be available at the Welcome Center in the back of the sanctuary, too. If able, contributions of $17 are welcomed
.
Susan Angeline Collins

Susan Angeline Collins was an early trailblazer for United Methodist women. In the years following the U.S. Civil War, Collins went to college and became a successful business owner. All before answering her call to serve the Methodist Church in Africa. Among her achievements was the founding of a boarding school for girls in Angola.
Click on the video to learn more about this sacrificing woman.
Lent and Easter at Ghent UMC

Lenten sermon series 2020: In the Making
See related block above for more info.
Palm Sunday Worship
On Sunday, Apr. 5 gather in the sanctuary lobby at 9:50 a.m. to wave palm branches and sing hosannas as Jesus rides our donkey into the sanctuary!
This event is FREE & open to the community, although donations are gladly accepted.
Easter Service
with Communion will begin at 10am on Sunday, April 12. Please bring fresh flowers to adorn the Living Cross. Worship music will be enhanced by Josh McDonald on the trumpet and our own Arianna Shipp on the organ.
Refreshments will be served on the porch following worship.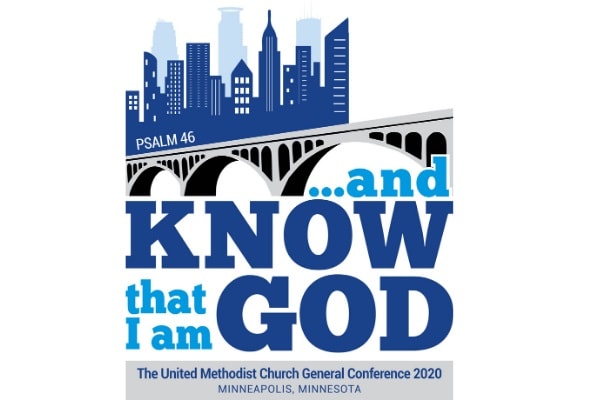 General Conference
Postponed
Following recommendations by the Minnesota Department of Health, the Governor of Minnesota and the Mayor of Minneapolis to postpone or cancel events involving 50-plus people, the Executive Committee is announcing that the General Conference will be postponed and will not occur May 5-15, 2020 as planned.

Leadership Team meetings are usually on 3rd Sundays following worship. All are welcome to attend these meetings in the church library.
Ghent Church Stakeholders meetings, in general, are held at 8a.m. on the Thursday prior to the Leadership team meetings. For more information, please contact Gary Bonnewell.
Volunteer
All adults,
children, and youth
are invited to help on Sundays before and during worship.
Click here
to learn about your volunteer opportunities and to sign up.
You may also call the church office or contact the church office by
clicking here
.
Pastor Melody Tanner
In response to Christ's call to love one another, we want the members of our congregation to care for one another.
Pastor Melody and our members strive to care for the needs of our congregation, including the visits in homes, at hospitals and in facilities, as needed and requested. To learn more about Congregational Care at Ghent UMC, and other ways you can help,
click on our church's website here
.
Please
email Pastor Melody
or call her at
(757) 622-2843
to sign up to visit one of our homebound members this month. Or if
you'd like a visit, contact her.
Our building is closed. But, when we reconvene, worship with us in person.
Sunday Worship at 10:00a.m.
Children's Church
During Worship
Join Us
Become a Member
Hey, check out our new website!
Want to share photos from our events?
Please set aside time each day to pray for 2-3 minutes. This week's prayer starter is:
"

Open my eyes, O Lord, that I may see opportunities to scatter seeds for you..."
GUMC Small Groups
Our small groups, which include Sunday School, are continuing to stay in touch via email or other online methods. See our list of groups in the block below.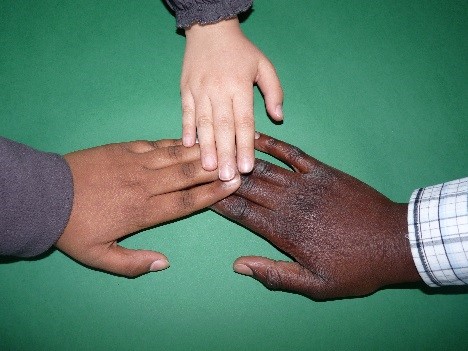 Community Building Opportunities
Children and Youth
Sunday mornings: Children's Church
Sunday evenings: Middle & High School Youth (for more details, contact church office)
Adults
Sunday mornings: 9am - Adult Sunday School
Tuesday evenings: Tuesday Small Group meets 6:30-8pm

with a weekly discussion on

the book "Prayer" by Philip Yancey

where the author seeks to be a pilgrim trying to understand prayer, discusses the things we pray about, and gives some insight into the act of praying.

Jonathan & Melody Tanner lead this study. All are welcome and child care is provided. Email Jonathan for more info.
Thursday evenings monthly: Ghent Inspire Book Club meets monthly on 3rd Thursdays at 7:30 p.m. in the church library. This month, we have been discussing

our Lenten Sermon Series book by

Ben & Erin Napier, "Make Something Good Today: A Memoir." All are welcome to

attend the meeting for fellowship

.

For info and to RSVP

contact Lynn Tiedge.
Take Note:
Gathering Jams are monthly on second Sundays, year-round. Next month, however, it will be on Palm Sunday, April 5th. Bring an instrument and play along during the gathering part of our service at 9:45am.

The music will be from all over the world. Guitars, percussion, and penny whistles are welcome.
Choir rehearsals

are Wednesdays at 7pm in the sanctuary and everyone is invited to join the choir. Let

Nellwyn Beamon

know that you will be attending, so she knows to let you in the building.
Organist Arianna Shipp plays again during Worship on Easter Sunday,

April 12th.
A Word of Welcome from GUMC

- Based on a statement by Green Street UMC in Winston-Salem, NC
Ghent United Methodist Church is called to the affirmation of the sacred worth of all people. We embrace as a gift the diversity of our neighborhood and the world. We acknowledge our human family's diversity in sexual orientation, gender identity, race, ethnicity, language, age, faith history, theological orientation, economic status, education, marital status, abilities, and any other defining feature, real or perceived.
Click here to read the entire letter.
Click here
to read Pastor Melody's message to our church and community.