Join us for worship this Sunday as Jonathan Tanner continues the Sermon Series entitled "The End."
This week's sermon title is "

Big Time."
Everyone is welcome to stay after the service for fellowship.
Please set aside time each day to pray for 2-3 minutes. This week's prayer starter is:
"
God who loves, God who cares. I often get angry at the sin and suffering in our world and I am glad to remember that you also are angry that things aren't better. Help us remember that you care and that you have given us the best way to make a difference: the power of love. I think of these areas where I want things to change and I need to exercise the power of your love more ..."
You Pick the Hymns
On Sunday, February 23, we will do something a little bit different with the hymns.
They will be YOUR picks!
Since it is the last Sunday before Lent, we will give you the opportunity to pick what you want to sing in the following places:
Prelude, Opening hymn, Sermon hymn, Offertory, and Closing hymn.
Put on your thinking caps and be ready

!
Spring Kids Consignment Sale
Twice a year, Ghent United Methodist Preschool holds its children's consignment sale. The Spring sale is coming up!
Senior Advocate Forum at FPC
Sat.. Feb. 22, 10am - 2pm
Join

Seniors FIRST and Senior Advocate Services

for a FREE half-day Seminar to hear educational presenters and visit with informative exhibitors. You will have the chance to win one of many door prizes and enjoy a complimentary lunch at First Presbyterian Church in Norfolk.
Ash Wednesday
Wed., Feb 26
Ash Wednesday
marks the beginning of Lent, which is the season of preparation for the celebration of Easter. The imposition of ashes helps us to reflect on our own mortality and the need to confess our sins.
Also, on Ash Wednesday, Feb. 26, we welcome the community to drive through our church parking lot anytime between 5 and 6p.m for Ashes on the Go. From the convenience of cars, a mixture of palm ashes and olive oil will be placed by Pastor Melody upon participants' foreheads in the form of a cross.

Lenten Sermon Series 2020:

In the Making
We will journey with Pastor Melody through Jesus' first encounter with his disciples all the way to his suffering, death, and resurrection. From the beginning, Jesus was making something good out of his disciples, in turn making something good out of us.
The reference scripture is
"For by grace you have been saved through faith. And this is not your own doing; it is the gift of God, not a result of works, so that no one may boast. For we are his workmanship, created in Christ Jesus for good works, which God prepared beforehand, that we should walk in them."
Ephesians 2:8-10 (ESV).
Please Help
Service at the altar is an honor that is available to anyone. Members of the Altar Guild help to set up communion occasionally and keep the candles filled with oil. It requires little time but is a huge help. Currently, we only have one volunteer. If you are interested in helping, please
contact the church office
or indicate on your connection card.
Chili & Soup Sale
Quarts of homemade Beef chili with beans, Santa Fe Soup, and Vegetable Bean Soup are still on sale for $8 per quart. They were frozen soon after being prepared. To purchase,
contact church staff.
Make checks payable to Ghent UMC. Proceeds will either go towards Missions or Messy church.
2020 Stewardship Opportunity
Please Pledge
Our
budget is reasonable and within reach if all of us participate to the extent that we are able. Please pray about how you may be able to help.
Contact the church office via phone at (757) 622-2843
or email
with questions or your pledge. Or you may write your pledge on a Connection Card on Sundays and put it in the offering plate. Pledge cards and Giving Envelopes are available in the Welcome Center.
Leadership Team meetings are on 3rd Sundays following worship. All are welcome to attend these meetings in the church library.
Ghent Church Stakeholders meetings, in general, are held at 8a.m. on the Thursday prior to the Leadership team meetings. For more information, please contact Gary Bonnewell.
In response to Christ's call to love one another, we want the members of our congregation to care for one another.
Jennifer Gross-Statler, our
Director of Congregational Care and Marketing,
works closely with Pastor Melody and our members to meet the care needs of our congregation, including the coordination of visits in homes, at hospitals and in facilities, as needed and requested.

To learn more about Congregational Care at Ghent UMC, and other ways you can help,
click on our church's website here
.
Please
contact Jennifer
via email or call her at
(757) 622-2843
to sign up to visit one of our homebound members this month. Or if
you'd like a visit from Jennifer or a church member, contact her.
Sunday Worship at 10:00a.m.
Children's Church
During Worship
Join Us
Become a Member
Church Office Closed
The church office will be closed on t

his Monday, Feb. 17, for President's Day.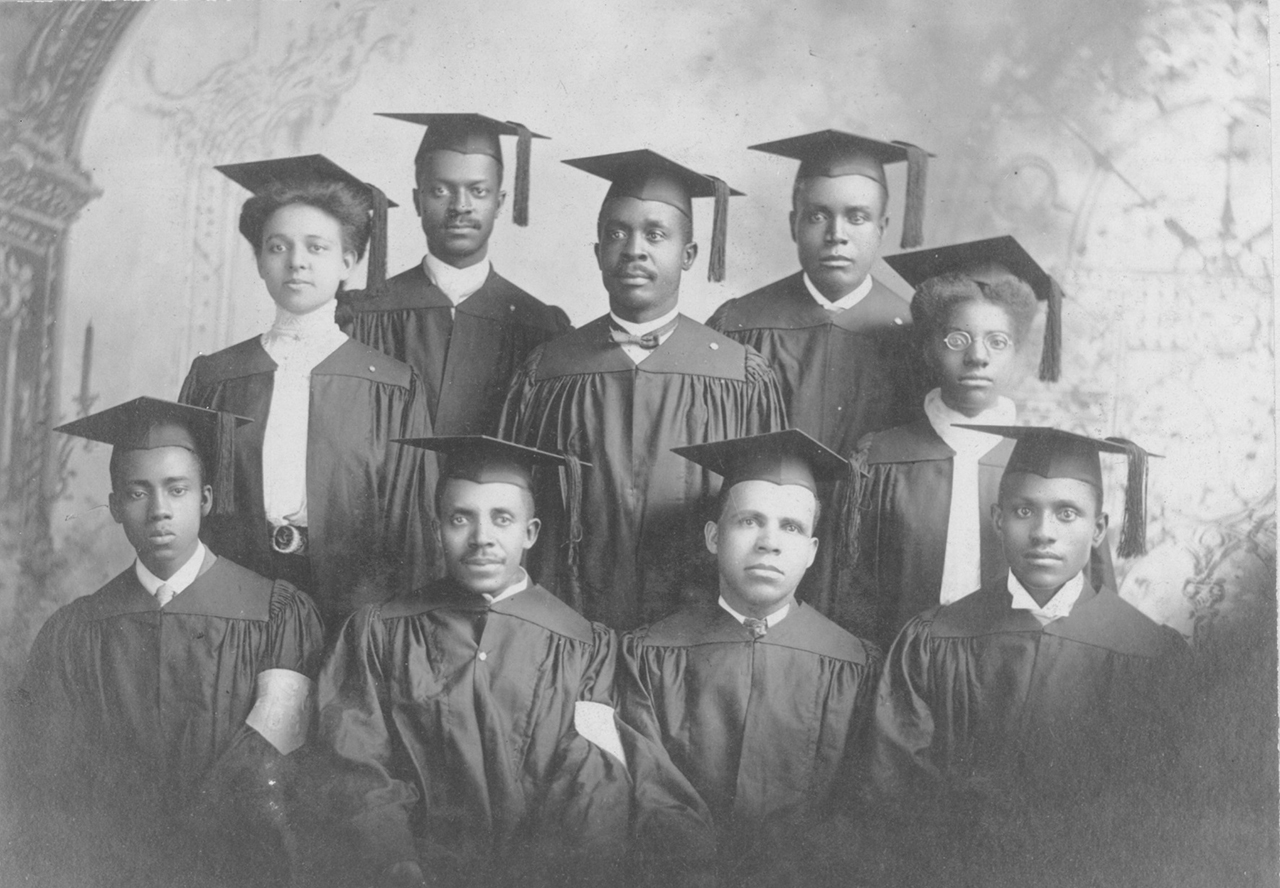 Black History Month Highlight
United Methodist Black History Quiz
Too often, the accomplishments of African Americans have not received adequate notice in U.S. history books and classrooms. We invite you to

take a short quiz about African American history in the U.S. and in The United Methodist Church

. We encourage you to share the link with others and compare your scores!
Koala Hospital Mission Fundraiser
Thank You!
Thank you to everyone who donated to Ghent Church's fundraiser to help save the koalas affected by the devastating wildfires in Australia.
Between monetary donations, chili and soup sales, and our preschool's Quarters for Koalas fundraiser, we are able to send a total of $653.80 to
Port Macquarie Koala Hospital!
Tuesday Small Group
Begins Tuesday, March 3 at 6:30pm
Prayer can be uplifting and bring us closer to God. It can also be frustrating, confusing, draining, and seem like a waste of time. People who have been doing it regularly for decades often feel like they are not past the beginner stage.
On Tuesday, March 3, the Tuesday night small group will be starting a weekly discussion on
the book "Prayer" by Philip Yancey
where the author seeks to be a pilgrim trying to understand prayer, discusses the things we pray about, and gives some insight into the act of praying. Email Jonathan Tanner at
discipleship@ghentumc.org
or talk to him in person, if you are interested.
The study will run through the beginning of June on Tuesday evenings from 6:30-8pm and child care will be provided.
All are invited to participate in our March 8
th
Messy Church (at GUMC) Chili Cookoff! Each cookoff participant is asked to bring a crockpot of chili. Messy Church attendees will be asked to vote for their favorite chili. The winner gets a trophy and bragging rights for the year! Co

rnbread will be served with the chili.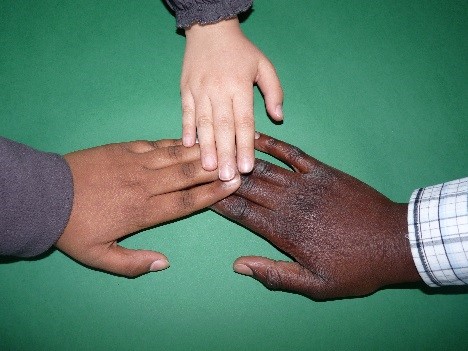 Community Building Opportunities
Children and Youth
Sunday mornings: Children's Church
Sunday evenings: Middle & High School Youth (for more details, contact church office)
Adults
Sunday mornings: 9am - Adult Sunday School
Tuesday evenings: Tuesday Small Group meets 6:30-8pm and resumes o

n Tuesday, March 3, with a weekly discussion on

the book "Prayer" by Philip Yancey

where the author seeks to be a pilgrim trying to understand prayer, discusses the things we pray about, and gives some insight into the act of praying.

Jonathan & Melody Tanner lead this study. All are welcome and child care is provided. Email Jonathan for more info.
Take Note:
Gathering Jams are monthly on second Sundays, year-round. Bring an instrument and play along during the gathering part of our service at 9:45am.

The music will be from all over the world. Guitars, percussion, and penny whistles are welcome.
Choir rehearsals

are Wednesdays at 7pm in the sanctuary and everyone is invited to join the choir. Let

Nellwyn Beamon

know that you will be attending, so she knows to let you in the building.
Organist Arianna Shipp plays again during Worship on Sunday

March 1st.
Volunteer
All adults,
children, and youth
are invited to help on Sundays before and during worship.
Click here
to learn about your volunteer opportunities and to sign up.
You may also call the church office or contact the church office by
clicking here
.
A Word of Welcome from GUMC

- Based on a statement by Green Street UMC in Winston-Salem, NC
Ghent United Methodist Church is called to the affirmation of the sacred worth of all people. We embrace as a gift the diversity of our neighborhood and the world. We acknowledge our human family's diversity in sexual orientation, gender identity, race, ethnicity, language, age, faith history, theological orientation, economic status, education, marital status, abilities, and any other defining feature, real or perceived.
Click here to read the entire letter.
Click here
to read Pastor Melody's message to our church and community.