Communion Sunday
Worship 10am
Join us for a
special Covenant Renewal worship service
on the first Sunday of 2020. This service will be based on the words of
Magrey R. deVega and John Wesley.
Everyone is welcome to stay after the service for fellowship.
Christmas Decorations
Cleanup
This Sunday, Jan. 5
Please stay after Sunday's worship service and help us to take down the Christmas tree and the decorations.
All are encouraged to stay, as many hands make for light work. We will conclude with lunch in the fellowship hall.
Ghent Church's New Creation Series
Join us this Sunday, Jan. 5, 4-6 pm, at Outside the Lines Art Studio, 617 Colonial Ave., as we create vision boards to guide us through 2020.
Perfect for adults, this will be a time of creativity, centering and calm, as the New Year provides an opportunity for reflection and intention. Please bring magazines and any pictures, ephemera, inspirational quotes or artwork that you'd like to use to personalize your vision board. We are asking for a $5 donation to secure your spot and pay for supplies.
Donate Your Old Glasses

We have a collection basket in the GUMP lobby for old prescription eyeglasses. Donated eyeglasses are given to a local Lions Club.
Ghent Church Spring Scholarships
Applications Due

Fri., Jan. 17
The Ghent Church Spring
Scholarship
application deadline is

Friday, Jan. 17

. To qualify, you must be a Ghent UMC member attending college (undergraduate and graduate studies) full time (12+ credit hours) this spring. Previous recipients must have a C or better grade average. To apply, email the church office.
The District Training Day will be held on Saturday, January 18, 2020, at New Creation UMC.
The theme for this year's Training Day will be "Equipping YOU (and your church for ministry.) The workshops will focus on providing the necessary tools and practical next steps for ministry. The Rev. Rachel Billups, senior pastor at Ginghamsburg United Methodist in Tipp City, Ohio will be our keynote speaker!
Leadership Team meetings are on 3rd Sundays following worship. All are welcome to attend these meetings in the church library.
Ghent Church Stakeholders meetings, in general, are held at 8a.m. on the Thursday prior to the Leadership team meetings. For more information, please contact Gary Bonnewell.
Messy Church at Ghent UMC for all ages is 2nd Sunday of each month starting at 4:30 in our social hall. The next event will be January 12.The month's theme will be "

Messy Unfrozen."

Dinner is served. Attendees and v

olunteers,

please RSVP to Jennifer Gross-Statler.

For more info,

click here.
In response to Christ's call to love one another, we want the members of our congregation to care for one another.
Jennifer Gross-Statler, our
Director of Congregational Care and Marketing,
works closely with Pastor Melody and our members to meet the care needs of our congregation, including the coordination of visits in homes, at hospitals and in facilities, as needed and requested.

To learn more about Congregational Care at Ghent UMC, and other ways you can help,
click on our church's website here
.
Please
contact Jennifer
via email or call her at
(757) 622-2843
to sign up to visit one of our homebound members this month. Or if
you'd like a visit from Jennifer or a church member, contact her.
Volunteer
All adults,
children, and youth
are invited to help on Sundays before and during worship.
Click here
to learn about our updated volunteer opportunities and to sign up.
You may also call the church office or contact the church office by
clicking here
.
GUMC is Eligible for Donations
Sunday Worship at 10:00a.m.
Children's Church
During Worship
Messy Church: Unfrozen at GUMC
Sunday, Jan. 12 at 4:30pm
Now that Disney has released "Frozen 2," excitement about the hit movie franchise is everywhere. You might not expect it, but the original Frozen movie contains a number of Christian principles; among them the power of perfect and sacrificial love.

Join us for Messy Church: Unfrozen at Ghent UMC on Sunday, January 12th, at 4:30 pm, to watch "Frozen" in our Fellowship Hall. We'll be offering hands-on, interactive crafts and activities that explore and illuminate the Christian principles in the wildly popular Disney movie. Popcorn and pizza will be served.

Please arrive promptly at 4:30 so you don't miss any of the fun! Feel free to bring a pillow, blanket, or folding chair to view the movie more comfortably. Messy Unfrozen is designed for people of all ages.
Please Pledge
Our 2020 Stewardship Campaign
is continuing.
Our budget is reasonable and within reach if all of us participate to the extent that we are able. Please pray about how you may be able to help.
Contact the church office via phone at (757) 622-2843
or email
with your pledge. Or you can write your pledge on a Connection Card on any Sunday and put it in the offering plate. Pledge cards and Giving Envelopes are available in the Welcome Center.
Benefits Messy Church at GUMC
Limited quantities of quarts of frozen Santa Fe and Vegetable Bean soups are in our downstairs kitchen freezer. They were prepared for Sunday's Messy church and then frozen. We are selling them for $5 per quart to benefit our Messy church program. Please pick out what you would like to purchase, then bring your payment to the church office with checks payable to Ghent UMC with a memo for Messy church.
Join Us
Become a Member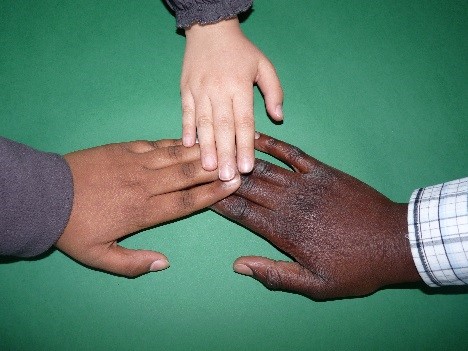 Community Building Opportunities
Children and Youth
Sunday mornings: Children's Church
Sunday evenings: Middle & High School Youth (for more details, contact church office)
Adults
Sunday mornings: 9am - Adult Sunday School
Tuesday evenings: Tuesday Small Group meets

6:30-8pm.

It

will begin again in January, most likely on the 7th. Stay tuned for more info.

Jonathan & Melody Tanner lead this study. All are welcome and child care is provided! Email Jonathan for more info.
Take Note:
Gathering Jams are monthly on second Sundays, year-round. Bring an instrument and play along during the gathering part of our service at 9:45am.

The music will be from all over the world. Guitars, percussion, and penny whistles are welcome.
Choir rehearsals

are Wednesdays at 7pm in the sanctuary and everyone is invited to join the choir.

No rehearsal on Jan. 8.

Let

Nellwyn Beamon

know that you will be attending, so she knows to let you in the building.
Organist Arianna Shipp will play again during Worship on

second

Sunday,

January 12th.
A Word of Welcome from GUMC

- Based on a statement by Green Street UMC in Winston-Salem, NC
Ghent United Methodist Church is called to the affirmation of the sacred worth of all people. We embrace as a gift the diversity of our neighborhood and the world. We acknowledge our human family's diversity in sexual orientation, gender identity, race, ethnicity, language, age, faith history, theological orientation, economic status, education, marital status, abilities, and any other defining feature, real or perceived.
Click here to read the entire letter.
Click here
to read Pastor Melody's message to our church and community.