Sunday Service
Worship 10am
Join us for

Worship this Sunday

.
Pastor Melody will continue the sermon series entitled "Fear."
This week, her sermon title is
"

No Room for Fear."
Everyone is welcome to stay after the service for fellowship.
Daily Prayer
Starter
Please set aside time each day to pray for 2-3 minutes. This week's prayer starter is
"
Overwhelm me with your love and make me anew in your spirit. I long to love people, just as you continue to love me. Touch my heart and hands to not only feel your love, but act out your love in service..."
Adapted from a prayer by Grey Robinson
GUMC Used Book Sale & Parking Lot Fundraiser
Sat. & Sun., Oct. 19 & 20
GUMC Used Book Sale is during the Stockley Gardens Arts Festival on Sat., Oct. 19, 10am-5pm, on our front porch and in the sanctuary lobby.

Hardcovers $1.50; Paperbacks 75c.
We will also host paid parking on October 19th and 20th. No matter your age, you can volunteer in some way. Click here to sign up.
Messy Church, our GUMP preschool, Wesley Community Service Center, and other
missions and church programs.
Sat., Nov. 2nd, 10am - 12pm
Come to our fellowship hall on Saturday, Nov. 2 at 10a.m. to help end hunger around the world by helping at our Rise Against Hunger

event

. This fun, hands on mission project needs volunteers of all ages to help package over 10,000 meals. This m

emorable experience of helping to fight world hunger can involve the whole family with tasks that are appropriate for all ages.
Last year, the 10,152 meals we packaged were sent to the Adventist Development and Relief Agency for distribution in Swaziland.
** Volunteers, please sign up online
or indicate on your Sunday Connection Card.

Help is also needed with set-up 9-10a.m. and clean-up 12-1p.m.
Donations needed

So far, we have raised

$1,709.67.

$1,742.01 is still needed to pay for the meal ingredients, as well as, the cost of getting the meals to those who are hungry. Please bring or mail your donations to the church office or drop in the offering plate on Sunday. Make checks payable to Ghent UMC with memo for Rise Against Hunger.
A Word of Welcome from GUMC

- Based on a statement by Green Street UMC in Winston-Salem, NC
Ghent United Methodist Church is called to the affirmation of the sacred worth of all people. We embrace as a gift the diversity of our neighborhood and the world. We acknowledge our human family's diversity in sexual orientation, gender identity, race, ethnicity, language, age, faith history, theological orientation, economic status, education, marital status, abilities, and any other defining feature, real or perceived.
Click here to read the entire letter.
Click here
to read Pastor Melody's message to our church and community.
In response to Christ's call to love one another, we want the members of our congregation to care for one another.
Jennifer Gross-Statler, our
Director of Congregational Care and Marketing,
works closely with Pastor Melody and our members to meet the care needs of our congregation, including the coordination of visits in homes, at hospitals and in facilities, as needed and requested.

To learn more about Congregational Care at Ghent UMC, and other ways you can help,
click on our church's website here
.
Please
contact Jennifer
via email or call her at
(757) 622-2843
to sign up to visit one of our homebound members this month. Or if
you'd like a visit from Jennifer or a church member, contact her.
Leadership Team meetings are on 3rd Sundays following worship. All are welcome to attend these meetings in the church library.
Ghent Church Stakeholders meetings, in general, are held at 8a.m. on the Thursday prior to the Leadership team meetings. For more information, please contact Gary Bonnewell.
Messy Church at Ghent UMC for all ages is 2nd Sunday of each month from 4:30 - 6pm in our social hall. The next event will be November 10. The theme is "

Feast of Faith."

Dinner is served. Attendees and v

olunteers,

please RSVP.

For more info,

click here.
Bellissima Women's Choral Ensemble: Fall concert is Sunday, Nov. 17, 4 pm at Ghent UMC. A free-will offering will be received. http://www.bellissimasings.com

/
Living Nativity with Messy Church:

On Sunday, Dec. 8, petting zoo animals will arrive at 4:30pm, actors will be in place at 5pm then Pastor Melody will lead a candlelight service at 5:30pm. Afterwards, join us in the fellowship hall for a family-style supper.
NEST Homeless Outreach: Friday

evening

through Saturday morning, Dec. 13 -14, we partner again with Ohef Sholom Temple to serve the homeless.
Sunday Worship at 10:00a.m.
Children's Church
During Worship
Join Us
Become a Member
Our annual charge conference will be on Sunday, Oct. 20, 2p.m., in our sanctuary. All Leadership team members are needed to come and all others from our congregation are invited to attend.
The IRA Charitable Rollover is permanent.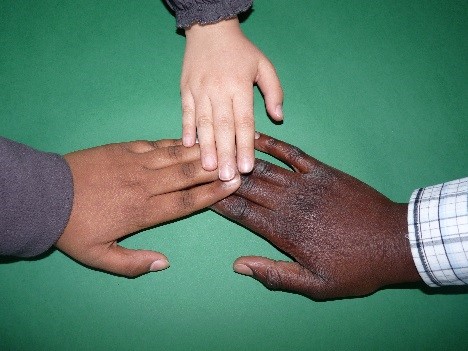 Community Building Opportunities
Children and Youth
Sunday mornings: Children's Church
Sunday evenings: Middle & High School Youth (for more details, contact church office)
Adults
Sunday mornings: 9am - Adult Sunday School
Tuesday evenings: 6:30-8pm - Tuesday Small Group

for fall/winter.

Join us

in the church library

to read and discuss the book What's So Amazing About Grace? by Philip Yancey. Jonathan & Melody Tanner lead this study. All are welcome and child care is provided! Email Jonathan for more info.
Friday mornings:

10am -

Bible Study in the church library. This session features the 11-week series, Here and Now...There and Then by Beth Moore. The workbook for weekly assignments is $10. For more info, email Debbie Bonnewell.
Take Note:
Celtic Music will be part of our worship music o

n Sunday, Oct. 27

. Come help us make a joyful noise unto the Lord!
We will welcome Arianna Shipp as our new organist during worship on Sunday, Nov. 3, 2019.
A volunteer is still needed to help our music director with filing in the music office on our top floor. If you can help, please email Nellwyn

.
Gathering Jams are monthly on second Sundays, year-round. Bring an instrument and play along during the gathering part of our service at 9:45am.

The music will be from all over the world. Guitars, percussion, and penny whistles are welcome.
Choir rehearsals are Wednesdays at 7pm in the sanctuary and everyone is invited to join the choir. Let Nellwyn Beamon know that you will be attending, so she knows to let you in the building.
Volunteer
All adults,
children, and youth
are invited to help on Sundays before and during worship.
Click here
to learn about our updated volunteer opportunities and to sign up.
You may also call the church office or contact the church office by
clicking here
.