Join us this Sunday as Jonathan
Tanner finishes the
sermon series entitled "Turkey Day." His sermon title this week is "

You Forgot Already?"
Also, stay after worship and help with the Greening of the Sanctuary. Come dressed comfortably and help us to decorate for Advent.

We'll have a light lunch of chili for those who work up an appetite.
Daily Prayer
Starter
Please set aside time each day to pray for 2-3 minutes. This week's prayer starter is:
"

Giving Lord, there is so much for which to be thankful. I know it, but yet I forget it. Help me to take the steps to remember what you have done for me. I especially give you thanks for ..."
Food Collection
This Sunday
Every 4th Sunday, we collect food for Wesley Community Service Center in Portsmouth. Please bring canned goods such as tuna, and other non-perishable items such as cereal, to help with this outreach ministry.
Guest Organist
John Holliday, Sun., Nov. 25
Please welcome this Sunday's
guest organist
,
John Holliday. John has been an organ enthusiast for over 20 years. He loves to
share
his gift of organ playing
with
the community.
John believes his organ playing has sustained him
through
his lifetime battle with major health obstacles
. Today's prelude, "Now Thank We All Our God," is his prayer of thanksgiving to
God.
Special Presentation: Norfolk Emergency Shelter Team
Sunday, Dec. 2
GUMC is again partnering with our neighboring temple to host the Norfolk Emergency Shelter Team (NEST) at Ohef Sholom Temple.
** Immediately after our worship service on Sunday,

December 2nd, y
ou can learn more about NEST at a brief presentation
by Anne Odell, the NEST Chair.
Click here for more information.
Ghent Church is responsible for providing meals and monitoring at the

Ohef Sholom

homeless shelter from Friday, December 14th at 5:00 pm until Saturday, December 15th at 7:30 am.
For more info or to sign up for a volunteer slot, please click here.
You will see all of the week's dates when you click on the link. Please

only

sign up for slots from Friday,

December 14th

at 5:00pm through

Saturday the 15th

at 7:30am.
We are also collecting pants, underwear, and socks for the men and women.
Live Nativity with animals will be Sunday, Dec. 9 at 5pm in the garden across from our front steps. Everyone is welcome to attend this free, family friendly event.
Save the Dates
NEST Homeless Outreach is Dec. 12 - 19 and hosted at Ohef Sholom Temple next door. GUMC is responsible for Friday night through Saturday morning, Dec. 14 - 15. Click here to read more and sign up.
Messy Church at Ghent UMC

is for all ages. It is 4:30pm - 6pm one Sunday per month. The next will be December 16. Dinner will be served.
Christmas Eve Candlelight Service will be Monday, December 24 at 5pm.
For more details about each event, click on the church's calendar. Then click on the date for the event.
All ages are welcome!
Choir rehearsals

are Wednesdays at 7pm in the sanctuary.

Let Nellwyn Beamon know that you will be attending.
Organ music, played by organist Spencer Koger, is monthly on first Sundays during our 10am worship service.
Gathering Jams are monthly on second Sundays, year-round. Bring an instrument and play along during the gathering part of our service at 9:45am.
Sunday Worship at 10:00a.m.
Children's Church
During Worship
Join Us
Become a Member
Poinsettias
Orders
Due Sunday, Dec. 9
To place a poinsettia order for worship on Sunday, Dec. 16, call or
click here to contact the church office
. Please indicate who the flower(s) are being placed in honor or memory of; and who they are given by. Cost is $12.00 each.
Orders and payment due by Sunday, Dec. 9.
Rise Against Hunger
Thank You
A Message from the Rise Against Hunger Team:
It is with great pleasure that we announce the destination of the Rise Against Hunger meals you helped package on 10/6/2018. A shipping container, holding 285,120 meals, has been sent to Swaziland for our partner Adventist Development and Relief Agency.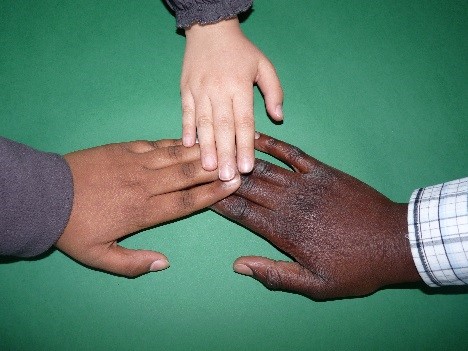 Community Building Opportunities
Children and Youth
Sunday mornings: Children's Church (details below)
Sunday evenings: Middle & High School Youth (email Kim Kurtz for more details)
Adults
Volunteers Needed

You can be a blessing to children!

During worship, we offer children's church for

children ages 3 through 5th grade

. During the scripture and sermon, they go to the library for a brief Bible lesson, activity or craft.



Please volunteer a few times per year

to help educate our youth.
To sign up for a Sunday, click here.
In response to Christ's call to love one another, Ghent UMC wants the members of our congregation to care for one another.
Jennifer Gross-Statler, who is our
Director of Congregational Care and Marketing,
is available to visit and counsel those in our church community.
If you'd like a visit from Jennifer, call the church office at (757) 622-2843 or email her at
outreach@ghentumc.org
.

Volunteer
All adults,
children, and youth
are invited to help on Sundays before and during worship. We also need volunteers to be part of the outside clean up crew.
Also, please consider purchasing altar flowers to enhance our worship space.
Click here
to learn about our updated volunteer opportunities and to sign up.
You may also call the church office or contact the church office by
clicking here
.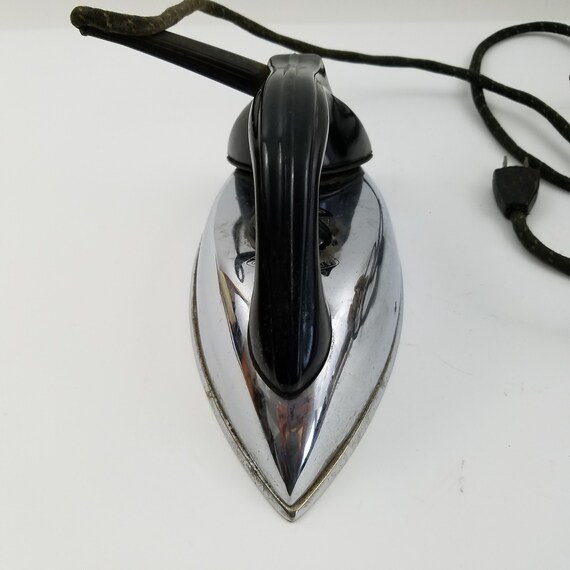 Our Iron
Needs Your Help
The GUMC iron is so dirty or rusty that it is unusable. If someone would like to take it to clean it or if someone would like to donate another one, it would be most appreciated. Contact the church office if you can help. Thank you, Nellwyn