Bring your friends and neighbors to j

oin us this Sunday,
as Rev. Melody Tanner leads a unique worship service.
This week, we will have a
Service of Word and Song with Jazz-inspired Music: a Special Reflection of the Christian Walk. This service features trumpeter Josh McDonald.
Everyone is welcome to stay after the service for fellowship.
Daily Prayer
Starter
Please set aside time each day to pray for 2-3 minutes. This week's prayer starter is
"
God, you're cool like jazz and I love you..."
All are welcome to come on Wednesday,

August 21 from 7 - 8pm

to our front porch overlooking Stockley Gardens. Bring your camp chairs, voices, and musical instruments, if you have them. We provide the lemonade and the hymnals/sheet music.
We will take a musical journey around the world, including Asia, Africa, and Hispanidad.
Volunteers are needed Sunday, August 18, after worship, to move folding chairs to the sanctuary lobby and other tasks.
On Wednesday, August 21, at 6:15 p.m. volunteers are needed to set up for the event and to help clean up immediately after the event.
See Nellwyn Beamon, our Music Director, for more info.
Summer Opportunities:
Gathering Jams

are monthly on second Sundays, year-round. Bring an instrument and play along during the gathering part of our service at 9:45am. The next is September 8.
Choir rehearsals are Wednesdays at 7pm in the sanctuary and everyone is invited to join the choir. Rehearsals will resume in September. Let Nellwyn Beamon know that you will be attending, so she knows to let you in the building.
Organist Spencer Koger will return

on Sunday, September 1 to play

during our worship services monthly.
Volunteer
All adults,
children, and youth
are invited to help on Sundays before and during worship.
Click here
to learn about our updated volunteer opportunities and to sign up.
You may also call the church office or contact the church office by
clicking here
.
Click here
to read Pastor Melody's message to our church and community.
Various resources about General Conference 2019 are available on the Conference website.
Click here to view.
The Judicial Council of the United Methodist Church, which is like the Supreme Court, met April 23-25, 2019 in Evanston, Illinois. VA Conference Bishop Peter Weaver has issued a letter in response to the Judicial Council's rulings pertaining to the 2019 General Conference.
Please click here to view the pdf
copy of his letter or pickup a copy in our
Welcome Center.
In response to Christ's call to love one another, we want the members of our congregation to care for one another.
Jennifer Gross-Statler, our
Director of Congregational Care and Marketing,
works closely with Pastor Melody and our members to meet the care needs of our congregation, including the coordination of visits in homes, at hospitals and in facilities, as needed and requested.

To learn more about Congregational Care at Ghent UMC, and other ways you can help,
click on our church's website here
.
Please
contact Jennifer
via email or call her at
(757) 622-2843
to sign up to visit one of our homebound members this month. Or if
you'd like a visit from Jennifer or a church member, contact her.
Sunday Worship at 10:00a.m.
Children's Church
During Worship
Sunday the 18th, following worship
The next Leadership Team meeting will be Sunday, August 18, following worship.
All are welcome to attend these meetings in the church library. Please don't forget to help move folding chairs for "Lemonade and Hymns."
It's that time of the year again!
It's time to re-link your Harris Teeter Grocery VIC card to Ghent Preschool. One year, GUMP received $185.35 from the Together In Education program.
Click here
to lea
rn more about the program and to link your Harris Teeter VIC card to GUMP's account, #5347. You may also link your card in the stores.
Join Us
Become a Member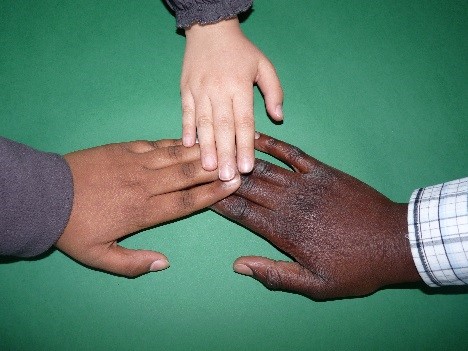 Community Building Opportunities
Children and Youth
Sunday mornings: Children's Church
Sunday evenings: Middle & High School Youth (for more details, contact church office)
Adults
Sunday mornings: 9am - Adult Sunday School
Monday evenings monthly: Ghent Inspire Book Club meets monthly on 3rd Mondays. However, the next meeting will be Monday, Sept. 16 at 7:30 p.m. in the church library. We will be reading Faith Unraveled: How a Girl Who Knew All the Answers Learned to Ask Questions by Rachel Held Evans. All are welcome to join this group. For info and to RSVP, contact the church office

.

Friday mornings:

10am -

Bible Study in the church library; The next session will begin in October. For more info, contact Debbie Bonnewell.
Our Radical Small Group study has concluded. Be on the lookout for a future great class in the fall.
Leadership Team meetings are on 3rd Sundays. T

he next one will be Sunday, August 18, following worship.

All are welcome to attend these meetings in the church library.
Ghent Church Stakeholders meetings, in general, are held at 8a.m. on the Thursday prior to the Leadership team meetings. For more information, please contact Gary Bonnewell.

Messy Church at Ghent UMC for all ages is 2nd Sunday of each month from 4:30 - 6pm in our social hall.

Dinner will be served.

For more info,

click here.
Our annual charge conference will be on Sunday, Oct. 20, 2p.m., location TBA. All Leadership team members are needed to come, and all others from our congregation are invited to attend.