Join us for

World Communion Sunday service

. W

orship and music will help us focus on the universal and inclusive nature of the church. The music will incorporate selections from around the world.
This week, Pastor Melody's sermon title is
"Fellowship."
Bring your instruments and join the Gathering Jam before Worship Service begins.
Everyone is welcome to stay after the service for fellowship.
This Sunday
Each month, Ghent UMC accepts a Communion offering to help people in need in our church family or surrounding community. Simply place your offering in your giving envelope, indicating the amount given towards benevolence, that is above and beyond your regular gifts.
We are also collecting gas and store gift cards to help those in need.
Daily Prayer
Starter
Please set aside time each day to pray for 2-3 minutes. This week's prayer starter is
"

Help me, O Lord, to see the ways in which I might grow ever closer to you today..."




Messy Church at GUMC
Sun.
Oct. 13 4:30pm - 6pm
The next Messy Church at Ghent UMC will be Sunday, October 13 from 4:30pm - 6pm. This month's theme is "
God Loves a Cheerful Giver
."
This free, monthly event is for all ages and we have lots of fun in the Lord. So, come for our 10am worship service then bring your family back at 4:30pm to explore your faith through engaging games, crafts, and activities. Donations to the Messy Church program are welcome.

GUMC Used Book Sale & Parking Lot Fundraiser
GUMC Used Book Sale is during the Stockley Gardens Arts Festival on Sat., Oct. 19, 10am-5pm, on our front porch and in the sanctuary lobby.

Hardcovers $1.50; Paperbacks 75c.
We will also host paid parking on October 19th and 20th.

No matter your age, you can volunteer in some way.

Click here to sign up.
Messy Church, our GUMP preschool, other Wesley Community Service Center, and other
missions and church programs. Volunteers are needed.
This month, there will be a brief 15 minute
leadership team meeting
on Sunday, Oct. 13, following worship. Please submit reports
to the church office
by the Friday prior to the meeting.
From You
For our new website, we are looking for short audio/visual testimonies from people about how they met or meet God here at Ghent UMC. Please
contact Jennifer Gross-Statler
to let her know you are interested.
The recording process won't take long.
Ghent Inspire Book Club
Booklist
Ghent Inspire Book Club
meets on the third Monday of the month at 7:30 p.m. in the church library. All are welcome to attend the meeting for fellowship, regardless of whether or not you've read the book. Our book selections are:
A Word of Welcome from GUMC

- Based on a statement by Green Street UMC in Winston-Salem, NC
Ghent United Methodist Church is called to the affirmation of the sacred worth of all people. We embrace as a gift the diversity of our neighborhood and the world. We acknowledge our human family's diversity in sexual orientation, gender identity, race, ethnicity, language, age, faith history, theological orientation, economic status, education, marital status, abilities, and any other defining feature, real or perceived.
Click here to read the entire letter.
Click here
to read Pastor Melody's message to our church and community.
In response to Christ's call to love one another, we want the members of our congregation to care for one another.
Jennifer Gross-Statler, our
Director of Congregational Care and Marketing,
works closely with Pastor Melody and our members to meet the care needs of our congregation, including the coordination of visits in homes, at hospitals and in facilities, as needed and requested.

To learn more about Congregational Care at Ghent UMC, and other ways you can help,
click on our church's website here
.
Please
contact Jennifer
via email or call her at
(757) 622-2843
to sign up to visit one of our homebound members this month. Or if
you'd like a visit from Jennifer or a church member, contact her.
Volunteer
All adults,
children, and youth
are invited to help on Sundays before and during worship.
Click here
to learn about our updated volunteer opportunities and to sign up.
You may also call the church office or contact the church office by
clicking here
.
Sunday Worship at 10:00a.m.
Children's Church
During Worship
Join Us
Become a Member
Tuesday Small Group
Begins Oct. 8, 6:30 - 8pm
Grace. Is it really amazing? If not, why do churches talk about it so much? If so, why don't we demonstrate it more often?
Join us on Tuesday evenings this fall/winter in the church library to read and discuss the book
What's So Amazing About Grace
by Philip Yancey. He recounts story after story of the impact of grace and tries to convince us that grace is the concept Christianity can least afford to lose.
Jonathan & Melody Tanner lead this study, from 6:30-8pm

in the church library

on Tuesday evenings starting October 8. All are welcome and child care is provided!

For additional information,

please contact Jonathan.
Fall Kids Consignment Sale
Twice a year, Ghent United Methodist Preschool holds its children's consignment sale. The Fall sale is coming up!
Saturday, Oct. 5, 8am - 12pm
Sunday, Oct. 6, 12pm - 3pm
Monday, Oct. 7, 9am - 12pm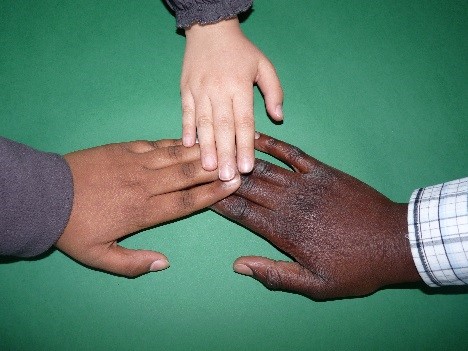 Community Building Opportunities
Children and Youth
Sunday mornings: Children's Church
Sunday evenings: Middle & High School Youth (for more details, contact church office)
Adults
Take Note:
A volunteer is needed to help our music director with filing in the music office on our top floor. If you can help, please email Nellwyn

.
Gathering Jams are monthly on second Sundays, year-round.

But, this month, it will on 1st Sunday.

Bring an instrument and play along during the gathering part of our service at 9:45am.

The music will be from all over the world. Guitars, percussion, and penny whistles are welcome.
Choir rehearsals are Wednesdays at 7pm in the sanctuary and everyone is invited to join the choir. Let Nellwyn Beamon know that you will be attending, so she knows to let you in the building.
Ghent Church Stakeholders meetings, in general, are held at 8a.m. on the Thursday prior to the Leadership team meetings. For more information, please contact Gary Bonnewell.
Messy Church at Ghent UMC for all ages is 2nd Sunday of each month from 4:30 - 6pm in our social hall. The next event will be October 13. The theme is "

God Loves a Cheerful Giver."

Dinner is served. Volunteers and attendees please RSVP by clicking here.

For more info,

click here.
Organist Spencer Koger will play

Sunday, October 13. That will be Spencer's last Sunday with us. He is leaving to focus more on his studies at CNU. We pray for his success!
Our annual charge conference will be on Sunday, Oct. 20, 2p.m., in our sanctuary.

There may possibly be a change in time or location. If there is a change, we will announce as soon as possible

. All Leadership team members are needed to come, and all others from our congregation are invited to attend.
Rise Against Hunger: Mark your calendars for Saturday, November 2nd, 10:00 am - noon. Once again, we will package 10,000 meals, and we'll need 50 to 60 volunteers. This hands on mission project is a great way for the whole family to get involved in serving others, with tasks that are appropriate for all ages. Plus, the event provides fun and fellowship for all!