Join us for worship service and Communion as Pastor Melody Tanner
begins a new sermon series entitled "

Community."

Her sermon title is "

Image."
We will talk about how God embodies community (Creator, Jesus, Spirit) and what it means for us to be made in the image of the Trinity in light of that.
Everyone is welcome to stay after the service for fellowship.
Daily Prayer
Starter
Please set aside time each day to pray for 2-3 minutes. This week's prayer starter is
"

One in Three & Three in One, may your image be reflected in my life..."
2019 Organ Swell Concert Series
Ghent UMC is part of the
2019 Organ Swell concert series
. Come to Ghent UMC on Sunday, May 5 at 4pm, to hear organist Deborah Carr and cellist Jeffrey Phelps performing a wide range of music for organ and cello.
Suggested admission donation is $10 at the door with proceeds going towards the Tidewater Chapter of The American Guild of Organists.
Messy Church at Ghent UMC
Sunday, May 12, 4:30 - 6pm
The next Messy Church at Ghent UMC will be Sunday,
May 12
from 4:30pm - 6pm. This month's theme is "Pray, pray, pray!"
This free, monthly event is for all ages and w
e have lots of fun in the Lord. So, come for our traditional 10am worship service then bring your family back at 4:30pm to explore your faith through engaging games, crafts, and activities.
Choir rehearsals

are Wednesdays at 7pm in the sanctuary and everyone is invited to join the choir.

Let Nellwyn Beamon know that you will be attending.
Organ music, played by organist Spencer Koger, will be Sunday,May 5

during our 10am worship service.
Our guitarists will lead worship with all-guitar music on Sunday, May 12.
Violinist Blake Armstrong will join us as we continue to celebrate the Easter season on

Sunday, May 19.

Our choir will present special music on

Sundays, May 26 & June 2.
Violinist Christopher Taylor will join us to make music that celebrates the gift of the Holy Spirit on

Pentecost Sunday, June 9.
Gathering Jams are monthly on second Sundays, year-round. Bring an instrument and play along during the gathering part of our service at 9:45am.
Outcome of General Conference 2019, Update
Click here
to read Pastor Melody's message to our church and community.
Various resources about General Conference 2019 are available on the Conference website.
Click here to view.
The Judicial Council of the United Methodist Church, which is like the Supreme Court, met April 23-25, 2019 in Evanston, Illinois. VA Conference Bishop Peter Weaver has issued a letter in response to the Judicial Council's rulings pertaining to the 2019 General Conference.
Please click here to view the pdf
copy of his letter or pickup a copy in our
In response to Christ's call to love one another, Ghent UMC wants the members of our congregation to care for one another.
Jennifer Gross-Statler, our
Director of Congregational Care and Marketing,
works closely with Pastor Melody and our members to meet the care needs of our congregation, including the coordination of visits in homes, at hospitals and in facilities, as needed and requested.
Please email me to sign up to visit one of our homebound members this month.
To learn more about Congregational Care at Ghent UMC, and other ways you can help, click on our
church's website here.
If you'd like a visit from Jennifer or a church member, call the church office at (757) 622-2843 or email her at
outreach@ghentumc.org
.
Sunday Worship at 10:00a.m.
Children's Church
During Worship
Join Us
Become a Member
Used Book Sale and Parking Lot Fundraiser
The GUMC Used book sale
is again during the Stockley Gardens Arts Festival on Saturday, May 18, 10am - 5pm. The sale will be on our front porch and in the sanctuary lobby.
Hardcover books are $1.50. Paperbacks are 75 cents.
We will also host paid parking on Saturday and Sunday. Proceeds benefit missions and church programs.
Donations of used books are also being accepted. Please leave them in the sanctuary lobby.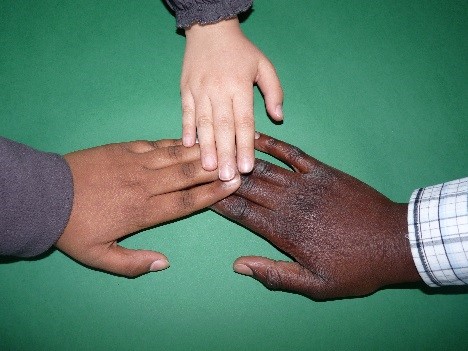 Community Building Opportunities
Children and Youth
Sunday mornings: Children's Church (details below)
Sunday evenings: Middle & High School Youth (email Kim Kurtz for more details)
Adults
Sunday mornings: 9am - Adult Sunday School
Monday evenings monthly: Ghent Inspire Book Club - Next meeting will be

May 20, 7:30pm in the church library.

We will discuss "The Reason for God: Belief in an Age of Skepticism" by Timothy Keller.

For info and to RSVP, contact

Kim Kurtz.
Tuesday evenings: Radical Small Group, studying a David Platt book,

IS FULL. Be on the lookout for future great classes.
Friday mornings: 10am - Bible Study in the church library; Next session will be April 26 - May 31. We will be reading

Lysa TerKeurst

's book "Finding I AM." The book costs $15.
Leadership Team meetings are on 3rd Sundays. The next meeting is Sunday, May 19 after worship service. All are welcome to attend this meeting in the church library.
Stakeholders meetings are once a month on Thursdays at 8am. The next date is TBA.

Messy Church at Ghent UMC for all ages is 2nd Sunday of each month from 4:30 - 6pm in our social hall. The theme is "

Pray, Pray, Pray!"

Dinner will be served. The next one will be Sunday, May 12. Please RSVP by clicking here. We need a count for dinner. For more info, click here.

Volunteer
All adults,
children, and youth
are invited to help on Sundays before and during worship.
Also, please consider purchasing altar flowers to enhance our worship space.
Click here
to learn about our updated volunteer opportunities and to sign up.
You may also call the church office or contact the church office by
clicking here
.