Join us for Sunday's worship service.
Pastor Melody Tanner will continue the
sermon series entitled "Leap."
This Sunday's sermon is "Is that you, Jesus?"
On Sunday, bring in an item related to taking a Leap and place it on the altar.
On Sunday, we again welcome Karla Stead who will lead us in music. Karla is also Senior Coordinator for Norfolk Public School's Gifted Education & Academic Rigor Services.
Everyone is welcome to stay after the service for fellowship.
Daily Prayer
Starter
Please set aside time each day to pray for 2-3 minutes. This week's prayer starter is
"
My Creator, My Lord, and My Guide, help me to understand what it means to take a leap of faith each day in response to the love and grace you have shown me..."
Volunteers are needed again
after worship
this Sunday, July 21,

to move items and prepare room 304 for painting

on Monday

.
With a few dedicated hands, we should be finished by lunchtime.
For Kids
We are collecting backpacks and loose leaf paper for the
For Kids
Back to School Supply Drive. Backpacks are needed for all ages and need to be large enough to hold a 3 ring binder and an assortment of school supplies.
Please place your donations in the collection box next to our welcome center by Sunday, August 11. Stay tuned for more information on how you can further participate in this mission project.
For Kids
is a service provider for homeless families in Southeastern Virginia.
Survey
The VA Conference Communications Office has created a communications survey to get your feedback. They will use the survey results to help prioritize their efforts to improve conference communications. To read more and to take the survey, go to

https://www.vaumc.org/survey

.

Roundtable at Ghent Church
Thursday, August 15, 2-5 p.m.
The VA Conference of UMC is sponsoring a free
Fresh Expressions Roundtable
event
here at Ghent UMC in the fellowship hall on Thursday, Aug. 15, 2-5 p.m. A Fresh Expression is a form of church for our changing culture, established primarily for the benefit of those who are not yet part of any church. The Roundtable event is for small groups from various UMC churches to learn about fresh expressions; envision fresh expressions for their specific congregation and community; and get up close and personal guidance on how they take next steps on this journey. For more information about Fresh Expressions, click here.
Summer Opportunities:
Gathering Jams

are monthly on second Sundays, year-round. Bring an instrument and play along during the gathering part of our service at 9:45am. The next are July 14, and Aug. 11.
Lemonade and Hymns: Bring your camp chair and sing with us on the porch on Wednesday, August 21 from 7:00 - 8:00pm.
Pick-up choir: Show up at 9:00am and rehearse an easy anthem for the 10:00am service - Sundays, July 28 and August 25. No long-term commitments required!
Choir rehearsals are Wednesdays at 7pm in the sanctuary and everyone is invited to join the choir. Rehearsals will resume in September. Let Nellwyn Beamon know that you will be attending, so she knows to let you in the building.
Volunteer
All adults,
children, and youth
are invited to help on Sundays before and during worship.
Click here
to learn about our updated volunteer opportunities and to sign up.
You may also call the church office or contact the church office by
clicking here
.
Click here
to read Pastor Melody's message to our church and community.
Various resources about General Conference 2019 are available on the Conference website.
Click here to view.
The Judicial Council of the United Methodist Church, which is like the Supreme Court, met April 23-25, 2019 in Evanston, Illinois. VA Conference Bishop Peter Weaver has issued a letter in response to the Judicial Council's rulings pertaining to the 2019 General Conference.
Please click here to view the pdf
copy of his letter or pickup a copy in our
Welcome Center.
Sunday Worship at 10:00a.m.
Children's Church
During Worship
The IRA Charitable Rollover is permanent.
Volunteer Opportunities
Christ & St. Luke's is planting a community garden in their lot next to our playground. Volunteers are needed tomorrow/Saturday, July 20, at 9a.m. to help build a fence. If you are able to help, come to the garden at 9a.m.
For more information, email
Nicole Pabst
. Nicole is also scheduling volunteers to water the garden twice daily. If you are interested, contact Nicole or
email our Ghent UMC office
.
Several volunteers are needed to distribute Messy Church at Ghent UMC marketing flyers to businesses in the Ghent area. Please contact Jennifer Gross-Statler at
outreach@ghentumc.org
or at the church office to sign up.
Ghent Church Fall Scholarship
Applications Due
August 5
The Ghent Church Fall
Scholarship
application deadline is Monday, August 5. To qualify, you must be a Ghent UMC member attending college (undergraduate and graduate studies) full time (12+ credit hours) this fall. Previous recipients must have a C or better grade average. To apply, email the church office.
Join Us
Become a Member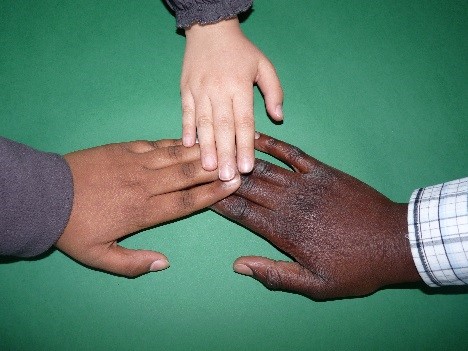 Community Building Opportunities
Children and Youth
Sunday mornings: Children's Church
Sunday evenings: Middle & High School Youth (for more details, contact church office)
Adults
Leadership Team meetings are on 3rd Sundays. However, there is no

July 21st

leadership team meeting. T

he next one will be Sunday, August 18, following worship.

All are welcome to attend these meetings in the church library.
In response to Christ's call to love one another, we want the members of our congregation to care for one another.
Jennifer Gross-Statler, our
Director of Congregational Care and Marketing,
works closely with Pastor Melody and our members to meet the care needs of our congregation, including the coordination of visits in homes, at hospitals and in facilities, as needed and requested.

To learn more about Congregational Care at Ghent UMC, and other ways you can help,
click on our church's website here
.
Please
contact Jennifer
via email or call her at
(757) 622-2843
to sign up to visit one of our homebound members this month. Or if
you'd like a visit from Jennifer or a church member, contact her.