Join us for worship s
ervice as Rev. Tom Statler preaches the sermon entitled
Everyone is welcome to stay after the service for fellowship.
Daily Prayer
Starter
Please set aside time each day to pray for 2-3 minutes. This week's prayer starter is:
"
Epiphany is a season when we celebrate God's glory given to us in Christ Jesus in the midst of darkness. Through Christ, we are given an invitation that drives away sin, isolation, and despair, and gives us forgiveness, connection, and eternal life.
As you pray this week, focus on three areas:
(1) how you are going to celebrate Epiphany; (2) how you are going to accept God's invitation in your heart; and
(3) how you are going to let God change your behavior so that you can shine the light of Christ to others, particularly those in need."
Each month, Ghent UMC accepts a communion offering to help people in need in our church family or surrounding community. Simply place your offering in your giving envelope, indicating the amount given towards benevolence, that is above and beyond your regular gifts.
We are also collecting gas and store gift cards to help those in need.
Help Remove Decorations
Please stay and help us take down the Christmas decorations after worship service on Sunday, Jan. 6.
Messy Church at Ghent UMC
Sunday, Jan. 13, 4:30 - 6pm
The next Messy Church at Ghent UMC (which is for ALL AGES) will be Sunday, January 13 from 4:30pm - 6pm. This month's theme is

"Where I Belong."
We have lot's of fun in the Lord. So, come for our traditional 10am worship service then bring your family back at 4:30pm to explore your faith through engaging games, crafts, and activities.
All ages are welcome!
Choir rehearsals

are Wednesdays at 7pm in the sanctuary.

Please note: no rehearsal on Jan. 9th.

Let Nellwyn Beamon know that you will be attending.
Organ music, played by organist Spencer Koger, is monthly on first Sundays during our 10am worship service. Please note: Spencer will play the 2nd Sunday in January.
Gathering Jams

are monthly on second Sundays, year-round. Bring an instrument and play along during the gathering part of our service at 9:45am.

Please note: There will be no Gathering Jam on Sunday, Jan. 13.
Messy Church at Ghent UMC for all ages is 2nd Sunday of each month from 4:30 - 6pm in our social hall.

Next one is January 13. Dinner is served. Messy Church is a way to explore your faith through engaging games, crafts, and activities!
Leadership Team meetings

are on 3rd Sundays. The next two meetings will be after worship on Sunday, January 20 and February 17. All are welcome to attend.
Stakeholders meetings

are on Thursdays at 8am. The next two are Thursday, January 17 and February 14.
Sunday Worship at 10:00a.m.
Children's Church
During Worship
Visit Our Homebound
This Month
Please sign up to visit one of our homebound members this month.
We may still have a few poinsettias and some cards that need to be delivered. The cards were made by the congregation at Messy Church. You can make your visit individually or with a fellow congregation member.
This is a great way for
Ghent UMC
to answer
Christ's call to love and

care for

one another.
With love,
Jennifer Gross Statler
Congregational Care Director
Join Us
Become a Member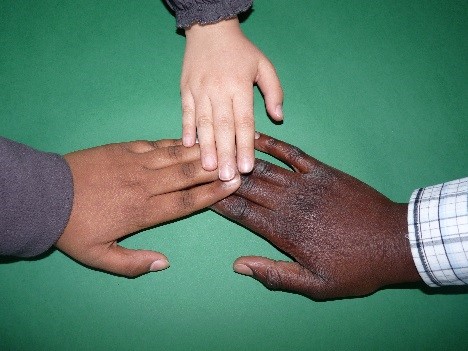 Community Building Opportunities
Children and Youth
Sunday mornings: Children's Church (details below)
Sunday evenings: Middle & High School Youth (email Kim Kurtz for more details)
Adults
Sunday mornings: Adult Sunday School - 9am
Monday evenings monthly: Ghent Inspire Book Club - Next meeting Jan. 21, 7:30pm; location TBA. We will discuss "Almost Everything: Notes on Hope" by Anne Lamott

.

For info and to RSVP, click here to email Melanie Cramer.
Tuesday evenings: Young Family Small Group - 6:25pm in church library. Before your first visit, email Jonathan Tanner for schedule updates.
Friday mornings: 10am Bible Study in the church library has resumed. We are reading Beth Moore's study, "Jesus, The One and Only."

The 11 week study will focus on the life and ministry of Jesus. The workbook will be handed out during the first meeting and costs $20.

Volunteer
All adults,
children, and youth
are invited to help on Sundays before and during worship. We also need volunteers to be part of the outside clean up crew.
Also, please consider purchasing altar flowers to enhance our worship space.
Click here
to learn about our updated volunteer opportunities and to sign up.
You may also call the church office or contact the church office by
clicking here
.
In response to Christ's call to love one another, Ghent UMC wants the members of our congregation to care for one another.
Jennifer Gross-Statler, our
Director of Congregational Care and Marketing,
works closely with Pastor Melody and our members to meet the care needs of our congregation, including the coordination of visits in homes, at hospitals and in facilities, as needed and requested.
To learn more about Congregational Care at Ghent UMC, and how you can help, click on our
church's website here.
If you'd like a visit from Jennifer or a church member, call the church office at (757) 622-2843 or email her at
outreach@ghentumc.org
.