Join us for worship s
ervice as Pastor Melody Tanner continues the

Lenten sermon series called "Jesus Prayed."
This week's sermon title is "

An Infinite & Personal God."
Everyone is welcome to stay after the service for fellowship.
Daily Prayer
Starter
Please set aside time each day to pray for 2-3 minutes. This week's prayer starter is "O Lord, hear my prayer. O Lord, hear my prayer. When I call, answer me. O Lord, hear my prayer. O Lord, hear my prayer. Come and listen to me..."
Beyond fasting
10 tips for a more meaningful Lent
Lent is a time we turn our focus toward the cross.

For many, this season leading up to Easter will be weeks of

giving up something they enjoy

. Some will spend

extra time in devotions and prayer. If you want to see a list of 10 other ways of observing this holy season, click here.
GUMP Art Show and Auction
Begins
March 31

Our preschool students' art work will be on display in our fellowship hall March 31 - April 5 with a special viewing time on Tuesday, April 2, 5 - 6:30pm.
The
GUMP Auction
will be at the Corner Gallery, 4400 Colley Ave. in Norfolk, on Thursday, April 4, 6pm, with proceeds benefitting GUMP's art program. Tickets are $10 each and go on sale beginning Mar. 28. In addition to the fabulous auction items, this adult-only event will feature food and drinks from Guad's Mexican Restaurant, wine from DuBrul Vineyards, and a 50/50 drawing.
To donate items for auction, make a donation to the art program, or purchase tickets
contact Ann Robertson.
Tickets will also be available at the door on the night of the auction.
If you would like to volunteer at the auction or bring something, click here.
Lenten Season Activities

At Ghent UMC
The Ghent Lamb Trail: See info in the block below.
Palm Sunday Service: Join us Sunday, April 14. We will

gather in the lobby at 9:50am to wave palm branches and sing hosannas as Jesus rides our donkey into the sanctuary!
The Ghent Lamb Trail
During Lent
Ghent UMC invites you to follow The Ghent Lamb Trail!
Shepherds
need you and your family during Lent to help them find their lost lambs. Their lambs have disappeared into ten shops in downtown Ghent.
Ghent UMC is part of the 2019 Organ Swell concert series. Come to Ghent UMC on Sun., May 5, 4pm, to hear organist Deborah Carr and cellist Jeffrey Phelps performing a wide range of music for organ and cello. Suggested admission donation is $10 at the door with proceeds going towards the Tidewater Chapter of The American Guild of Organists.


Choir rehearsals

are Wednesdays at 7pm in the sanctuary and everyone is invited to join the choir.

Let Nellwyn Beamon know that you will be attending.
Organ music, played by organist Spencer Koger, will be Sundays, April 21, April 28, May 3

during our 10am worship service.
Gathering Jams are monthly on second Sundays, year-round. Bring an instrument and play along during the gathering part of our service at 9:45am.
In response to Christ's call to love one another, Ghent UMC wants the members of our congregation to care for one another.
Jennifer Gross-Statler, our
Director of Congregational Care and Marketing,
works closely with Pastor Melody and our members to meet the care needs of our congregation, including the coordination of visits in homes, at hospitals and in facilities, as needed and requested.
Please email me to sign up to visit one of our homebound members this month.
To learn more about Congregational Care at Ghent UMC, and other ways you can help, click on our
church's website here.
If you'd like a visit from Jennifer or a church member, call the church office at (757) 622-2843 or email her at
outreach@ghentumc.org
.
Sunday Worship at 10:00a.m.
Children's Church
During Worship
Join Us
Become a Member
Outcome of General Conference 2019
Click here
to read Pastor Melody's message to our church and community.
After worship on Sunday, March 31, please stay for a Q & A session about the conference.
Various resources about General Conference 2019 are available on the Conference website.
Click here to view.
Sunday, April 14
If you'd like to place an Easter Lily on Sunday, April 21, in memory of or in honor of a special person, please fill out the order form on your Connection Card and drop it in the offering plate with your payment. Or you may contact the church office
by clicking here.
Lilies are now $13.00 each. Donations will benefit our Missions Projects.
Please make checks payable to Ghent UMC.
Women's History Month
Methodist reformer Frances Willard was once the president of the largest woman's organization in the United States. She was a force in the late 19th century seeking voting rights, better conditions for women, and even full representation in the Methodist Church. Click on her video above to learn more.
Wesley Community Service Center
Fundraiser
The Wesley Community Service Center of Portsmouth is asking for donations to help with building updates. To donate or to read details, click here.
New!
Radicals Small Group
What if we - individually and as the church - actually chose to live like Jesus encouraged us to live? What would that look like?
Starting Tuesday, April 9, Melody and Jonathan Tanner will be leading a 9 week study on the book
Radical where we will be challenged to see what life would look like if we did exactly that. It will occur on Tuesday evenings from April 9 - June 4 from 6:30 - 8:00 pm. Childcare is provided, if needed but all ages are welcome at the study.
Click here to email Jonathan to express interest so he can order you a book.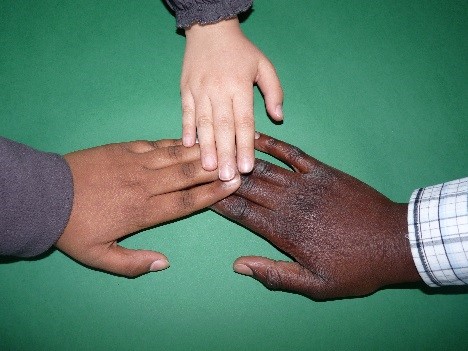 Community Building Opportunities
Children and Youth
Sunday mornings: Children's Church (details below)
Sunday evenings: Middle & High School Youth (email Kim Kurtz for more details)
Adults
Sunday mornings: 9am - Adult Sunday School
Monday evenings monthly: Ghent Inspire Book Club - Next meeting will be

Apr. 22, 7:30pm in the church library.

We will discuss Vanessa Diffenbaugh,'s "

The Language of Flowers

.

"

For info and to RSVP, contact

Kim Kurtz.
Tuesday evenings: 6:30pm - Radical Small Group in the church library; Session will be April 9 - June 4. We will be reading "Radical" by David Platt. Email Jonathan Tanner for book or more info.
Friday mornings: 10am - Bible Study in the church library; Next session will be April 26 - May 31. We will be reading

Lysa TerKeurst

's book "Finding I AM." The book costs $15.
Messy Church at Ghent UMC for all ages is 2nd Sunday of each month from 4:30 - 6pm in our social hall. Dinner is served. The next one will be Palm Sunday, April 14 until 6:30pm so people will have extra time to visit the petting zoo. For more info, click here.
Leadership Team meetings

are on 3rd Sundays. No meeting on Sunday, April 21. Rescheduled date is TBA. All are welcome to attend.
Stakeholders meetings

are once a month on Thursdays at 8am. The next date is TBA.

Volunteer
All adults,
children, and youth
are invited to help on Sundays before and during worship.
Also, please consider purchasing altar flowers to enhance our worship space.
Click here
to learn about our updated volunteer opportunities and to sign up.
You may also call the church office or contact the church office by
clicking here
.