Join us for Sunday's worship service with Communion.
Pastor Melody Tanner will continue her new
sermon series entitled "Leap."
This Sunday's sermon is
"An Inch Away."
Everyone is welcome to stay after the service for fellowship.
Daily Prayer
Starter
Please set aside time each day to pray for 2-3 minutes. This week's prayer starter is
"
God, help me to know in my heart that you have work for me to do and to look for opportunities to serve you within my comfort zone but, most especially, outside of my comfort zone, that I might become more fully reliant and trusting in you..."
This Wednesday, July 10, 7- 8pm
Volunteers needed this Sunday
after worship to move the electric piano and folding chairs to the sanctuary lobby and to move 25 red hymnals and 25 black hymnals from the balcony staircase landing to the sanctuary lobby. See Nellwyn Beamon, our Music Director, after worship to help.
All are welcome to come on Wednesday, July 10 to our front porch overlooking Stockley Gardens. Bring your camp chairs, voices, and musical instruments, if you have them. We provide the lemonade and the hymnals/sheet music.
At our July gathering, we will sing tunes from Wales and the Welsh traditions.
We will also sing old standards and some new hymns and songs.
Messy Church at Ghent UMC
Sunday, July 14, 4:30 - 6pm
The next Messy Church at Ghent UMC will be Sunday, July 14 from 4:30pm - 6pm. This month's theme is "Everything Worships God."
This free, monthly event is for all ages and we have lots of fun in the Lord. So, come for our traditional 10am worship service then bring your family back at 4:30pm to explore your faith through engaging games, crafts, and activities.
Suggested donation is $5 for individuals and $10 for families.
Attendees and volunteers:
Please
click here
to RSVP.
We need a count for dinner.
Volunteers are needed and there are small and big tasks for anyone who wants to help.
Click here to learn more
about Messy Church at GUMC.
Volunteers are needed
next Sunday, July 14, after worship, to move items, including a heavy pew, out of the top floor hallway and into the adjacent classrooms, to prepare for painting. Also, some nails and screws will need to be removed from the walls. Finally, some other odds and ends are needed, time permitting. If you have a drill, please bring it. With a few dedicated hands, we should be finished by lunchtime. If you are available to help, please let the church office know.
Come to
Episcopal Church of the Ascension
, 405 Talbot Hall Rd., Norfolk, on Monday, July 22, 7 p.m., to hear Ben Brafford play a program of Bach, Rachmaninoff, Debussy, and Gershwin accompanied by a slide show.
Dr. Brafford holds both masters and doctorate degrees in piano performance.
A free-will offering
will be accepted to benefit the
Norfolk Emergency Shelter Team.
Summer Opportunities:
Gathering Jams

are monthly on second Sundays, year-round. Bring an instrument and play along during the gathering part of our service at 9:45am. The next are July 14, and Aug. 11.
Lemonade and Hymns: Bring your camp chair and sing with us on the porch on Wednesdays July 10 and August 21 from 7:00 - 8:00pm.
Pick-up choir: Show up at 9:00am and rehearse an easy anthem for the 10:00am service - Sundays, July 28 and August 25. No long-term commitments required!
Choir rehearsals are Wednesdays at 7pm in the sanctuary and everyone is invited to join the choir. Rehearsals will resume in September. Let Nellwyn Beamon know that you will be attending, so she knows to let you in the building.
Volunteer
All adults,
children, and youth
are invited to help on Sundays before and during worship.
Click here
to learn about our updated volunteer opportunities and to sign up.
You may also call the church office or contact the church office by
clicking here
.
Click here
to read Pastor Melody's message to our church and community.
Various resources about General Conference 2019 are available on the Conference website.
Click here to view.
The Judicial Council of the United Methodist Church, which is like the Supreme Court, met April 23-25, 2019 in Evanston, Illinois. VA Conference Bishop Peter Weaver has issued a letter in response to the Judicial Council's rulings pertaining to the 2019 General Conference.
Please click here to view the pdf
copy of his letter or pickup a copy in our
Welcome Center.
Sunday Worship at 10:00a.m.
Children's Church
During Worship
Church Office Hours
Office hours
on this

Thursday

, July 11, will be 10:30am to 2pm due to a Ghent Church staff meeting.
Help Needed
Wesley Community Service Center, one of the local mission organizations supported by Ghent UMC, is in need of a window air conditioner unit to cool the section of their building housing this summer's STEM camp for children. For more information or to help, please email Steve Vegh.
Earn Donations for Ghent UMC
During the entire month of July, Ghent UMC will earn double donations from select retailers, as a way to turbo boost our fundraising efforts. Just like before, supporters sign in to the mall and select from their favorite retailers. But this month, when they do their normal shopping, our church earns a DOUBLE donation on each purchase with donations from featured retailers.

It's free. And it's a fast way to raise funds through online shopping.

Roundtable at Ghent Church
Thursday, August 15, 2-5 p.m.
The VA Conference of UMC is sponsoring a free
Fresh Expressions Roundtable
event
here at Ghent UMC in the fellowship hall on Thursday, Aug. 15, 2-5 p.m. A Fresh Expression is a form of church for our changing culture, established primarily for the benefit of those who are not yet part of any church. The Roundtable event is for small groups from various UMC churches to learn about fresh expressions; envision fresh expressions for their specific congregation and community; and get up close and personal guidance on how they take next steps on this journey. For more information about Fresh Expressions, click here.
Join Us
Become a Member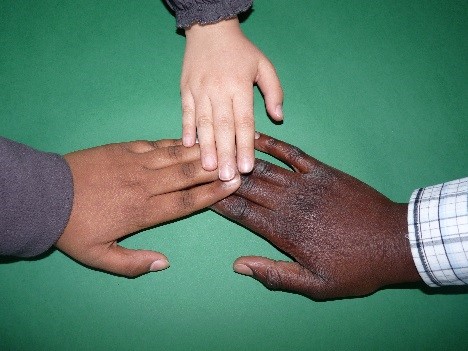 Community Building Opportunities
Children and Youth
Sunday mornings: Children's Church
Sunday evenings: Middle & High School Youth (for more details, contact church office)
Adults
Sunday mornings: 9am - Adult Sunday School
Monday evenings monthly: Ghent Inspire Book Club - Next meeting TBD

.

For info and to RSVP, contact the church office

.

Friday mornings:

10am -

Bible Study in the church library; Current session features Adam Hamilton's Christianity and World Religions: Questions We Ask About Other Faiths and runs through August 16. For more info, contact Debbie Bonnewell.
Our Radical Small Group study has concluded. Be on the lookout for a future great class in the fall.
Leadership Team meetings are on 3rd Sundays. However, there is no

July 21st

leadership team meeting. T

he next one will be Sunday, August 18, following worship.

All are welcome to attend these meetings in the church library.
In response to Christ's call to love one another, we want the members of our congregation to care for one another.
Jennifer Gross-Statler, our
Director of Congregational Care and Marketing,
works closely with Pastor Melody and our members to meet the care needs of our congregation, including the coordination of visits in homes, at hospitals and in facilities, as needed and requested.

To learn more about Congregational Care at Ghent UMC, and other ways you can help,
click on our church's website here
.
Please
contact Jennifer
via email or call her at
(757) 622-2843
to sign up to visit one of our homebound members this month. Or if
you'd like a visit from Jennifer or a church member, contact her.