Grindley Aquatic & Wellness Campus Dedication & Grand Opening

*Due to inclement weather, tonight's Dedication Ceremony has been moved to 11 a.m., Saturday, July 1 with the Grand Opening to follow immediately after, weather permitting. The swimming pool will remain open until 6 p.m.


Together, we will stand on the site of the new facility and give thanks for your generous spirit and support. It was the entire Lakeside community that made this vision a reality in such a short time.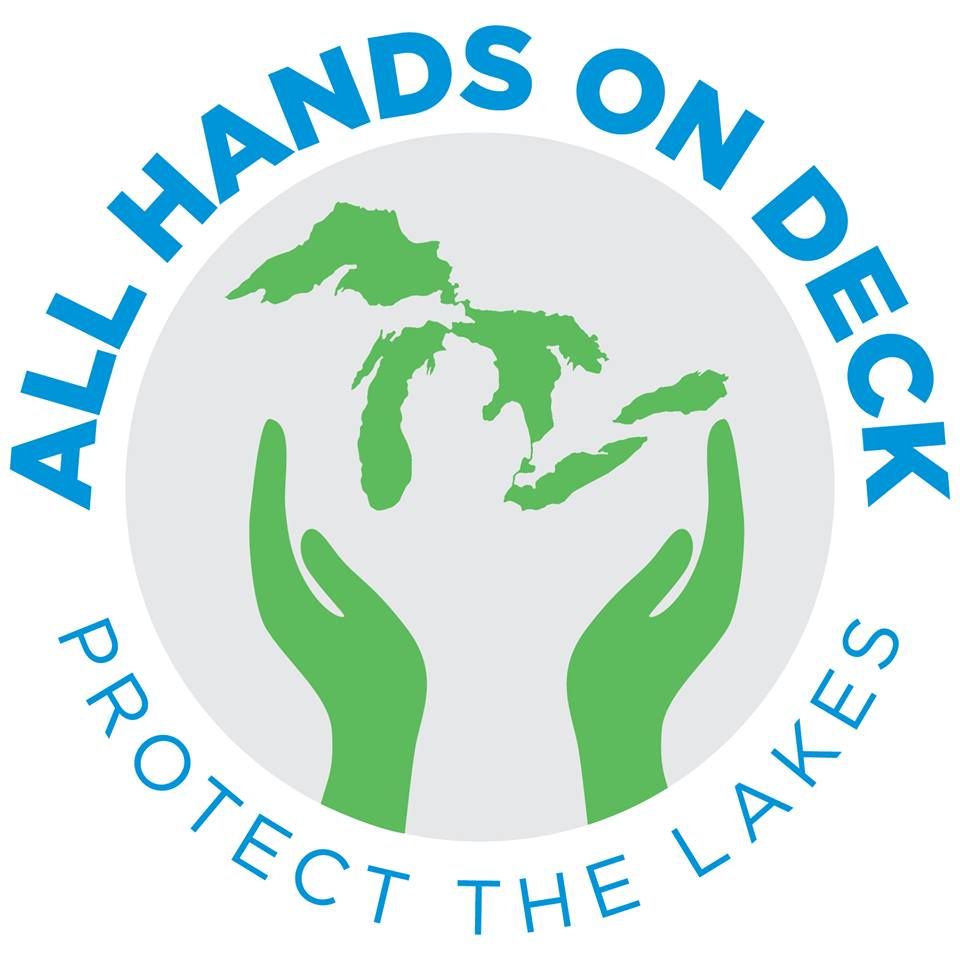 Lakeside Chautauqua is taking a stand to protect the health of Lake Erie and participating in an international event to raise awareness about the health of the Great Lakes. In collaboration with the
Lake Erie Foundation
(LEF),
Lakeside
will participate in the
"All Hands on Deck"
event at 9 a.m. Monday, July 3 at the Steele Memorial Bandstand/Gazebo.
Celebrate the Fourth of July in Lakeside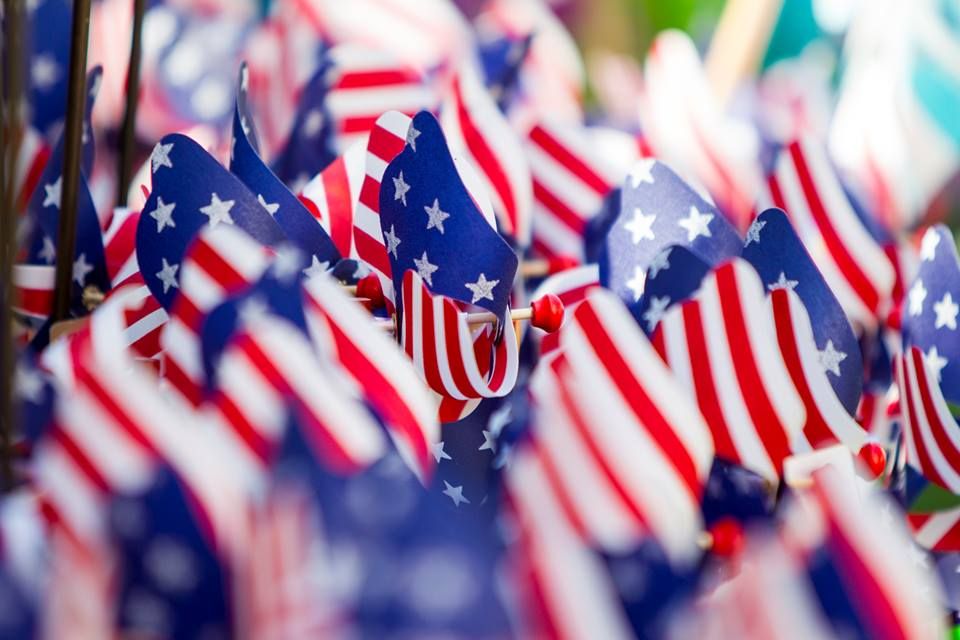 Lakeside Chautauqua's Fourth of July celebration begins at 10 a.m. with the
Children's Bike Parade
departing from Perry Park.
Following the bike parade will be the
Fourth of July Float Parade
at 10:15 a.m.
This year's Grand Marshal will be Marilyn Burns, owner of Marilyn's and Marilyn's Two.
View the complete Fourth of July activities schedule
here
.
Submit Photos in the Annual Photo Contest

Lakesiders of all ages are invited to submit photos to be featured in the 2018 Calendar of Events brochure, as well as on Lakeside's social media pages, website, The Front Porch blog, Lakesider newspaper, advertisements, etc.

View the full contest rules here.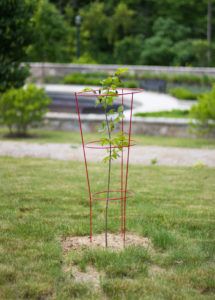 On April 26, a seedling from the Oklahoma City Survivor Tree was planted in Lakeside on the hill overlooking The Memorial Garden at Chautauqua Park. This small American Elm is intended to be a reminder to all of the faith, hope and strength of survivors who have lost loved ones.

The story behind this seedling starts in 2015 when I represented Lakeside at the Tree City USA Award Ceremony held at the Toledo Zoo.
Preacher of the Week: Dr. Brian McLaren
Supported by the Knobel Family Endowment

Named by
TIME
as one of the "25 Most Influential Evangelicals in America"
and featured as a guest on the "Larry King Live Show,"
Dr. Brian McLaren
will serve as Preacher of the Week from July 2-6. His sermon, "A Religion will be...," is based on Matthew 5:13-20.
Additional Religious Life programs can be viewed
here
or in the
Lakesider newspaper.
Chautauqua Lecture Series

"Responding to Adversity"
This Monday afternoon lecture features Rosemarie Rossetti, PhD, who shares lessons learned about living with conviction after a tragic accident left her paralyzed from the waist down and discusses her nationally-acclaimed home with features promoting accessibility, safety and greater independence.

"The Human Face"
During lectures on Wednesday and Thursday, freelance writer Mark Roth uncovers mysteries of the human face, based on his award-winning series as a science writer for the Pittsburgh Post-Gazette.

View Chautauqua Lecture Series descriptions here.
Additional Community Education programs and special workshops can be viewed here. Or, read about both in the Lakesider newspaper.

All performances start at 8:15 p.m. in Hoover Auditorium, unless otherwise noted.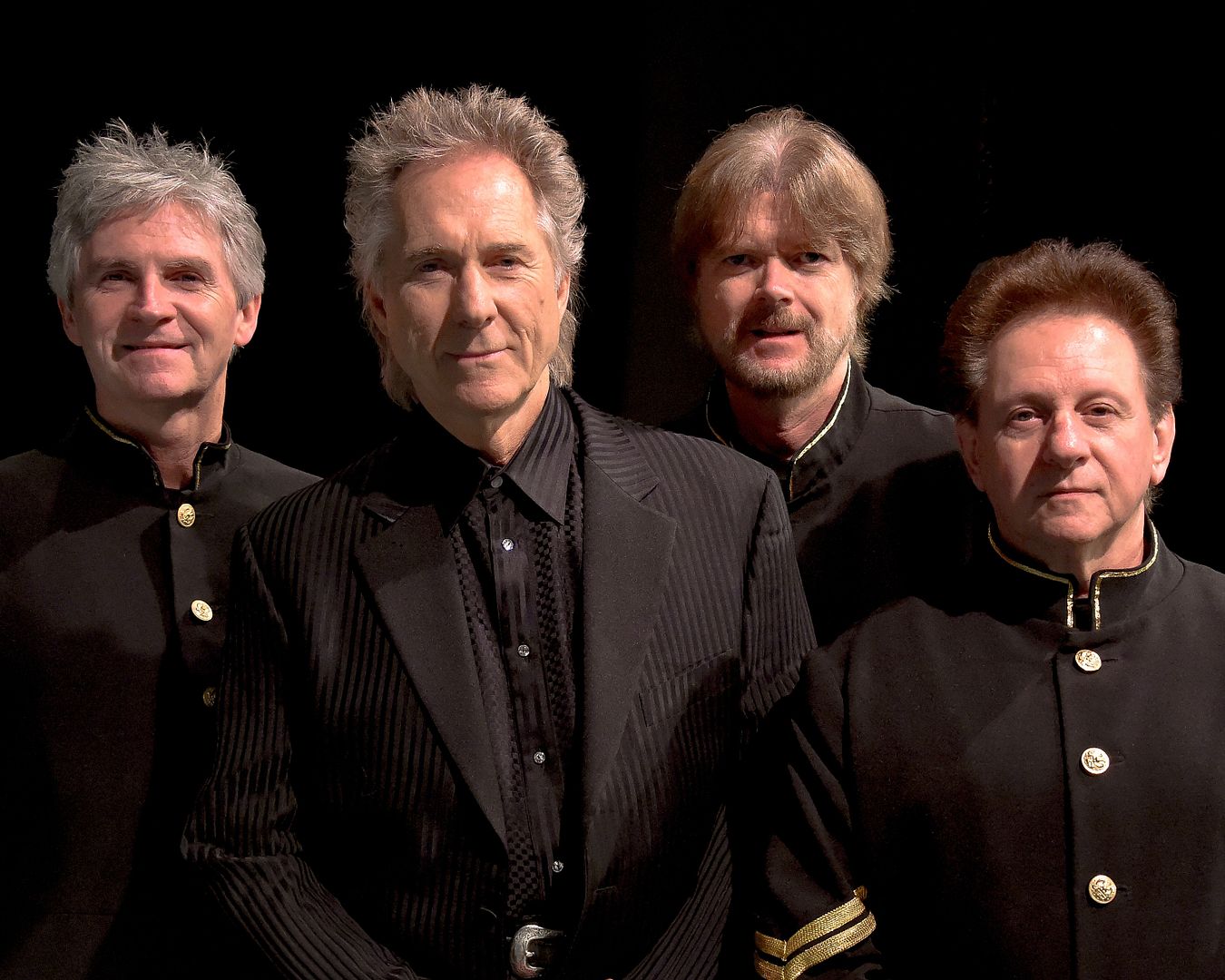 Saturday, July 1
Gary Puckett & The Union Gap
Hits such as "Woman, Woman," "Young Girl" and "Lady Willpower" led
Gary Puckett & The Union Gap
to top the charts with six consecutive gold records. The band sold more records in 1968 than any other recording act, including The Beatles, and was nominated for the "Best New Artist" Grammy in 1969.
Sunday, July 2
Family Night in the Park: Central Ohio Brass Band
The Central Ohio Brass Band (COBB) is comprised of members who represent a diverse collective of communities and careers in Ohio, and is led by Jessica Sneeringer. COBB was formed in 1989 as the Ohio Collegiate Brass Band.
Monday, July 3
Hoover Movie Night:
"Finding Dory" (PG)
Dory
(voiced by Ellen DeGeneres), the friendly but forgetful blue tang fish we have all grown to love, returns along with her new "family": Nemo (voiced by Hayden Rolence) and Marlin (voiced by Albert Brooks).

Tuesday, July 4
Live Entertainment at the Pavilion & Central Park
To celebrate the Fourth of July, live music will be played from 12:30-8:30 p.m.

Performers include JK All Day, magician Aaron Bonk, Back Porch Swing Band and Patti Lach & Inside Out.
Eric Buss
Imagination, comedy and illusion
collide for
Eric Buss'
high-energy magic show in Hoover Auditorium. His
expertise has landed him appearances on national television at "The Late Show with David Letterman." He managed to win over one of the most difficult audiences on TV as novelty act on Season 7 of NBC's "America's Got Talent."
Thursday, July 6
Rodney Marsalis Philadelphia Big Brass
A group that always reflects the diverse American culture,
Rodney Marsalis Philadelphia Big Brass
is dedicated to the notion that music is a gift to be enjoyed by everyone. The group is especially dedicated to reaching out to the world's youth.
Denver & the Mile High Orchestra "More Today than Yesterday"
Denver & the Mile High Orchestra
wowed all of America, as they made the finale of the FOX's "American Idol" spin off "The Next Great American Band." They've garnered praise and a devoted fan base from Greece to Hollywood, having played at the Summer Olympics in Athens and the Winter Olympics in Salt Lake City.
Wooden Racket Tennis & Pickleball Tournament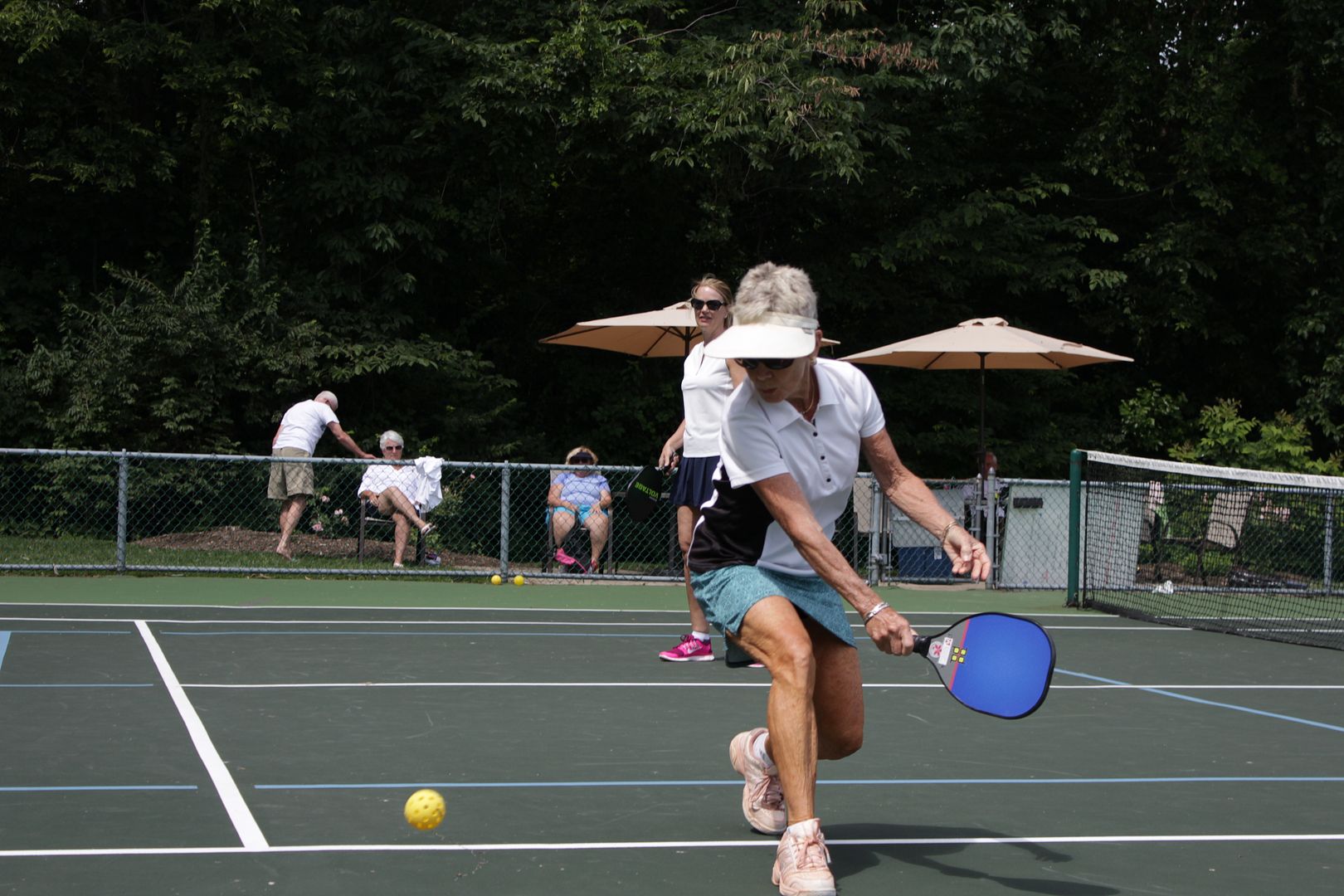 The Wooden Racket Tennis & Pickleball Tournament will take place on Saturday, July 8 at the Williams Tennis Campus.
The Wooden Racket Tennis portion begins at 9 a.m., and the Pickleball portion begins at 10 a.m.
These events are a blast to the past for Lakesiders to see how these sports used to be played.
Registration at the Williams Tennis Campus will be available until 8 p.m. Friday, July 7.
The cost is $5 per person.

Tai Chi Classes
An Introduction to Tai Chi class will take place from 10:15-10:45 a.m. Thursdays until Aug. 31 on the Pavilion East Deck. This class, led by Dana Mickens, offers a brief introduction to the beginning movements of the Yang 24-form practice and principles of Tai Chi.
From 10:45-11:45 a.m. Thursdays, Mickens will also lead a Tai Chi Class (Yang Style), a practice of the popular Yang 24-form sequence, a gentle,
slow-moving mediation designed to improve body balance and well-being.
Lakeside Art Show
Now until Saturday,
July 22
Hoover Auditorium
View the show a half-hour prior to all Sunday Hoover Worship Services and all Hoover Auditorium evening performances, as well as Sundays, Tuesdays and Thursdays from 3-5 p.m. (except July 4).
Art in the Park
Sunday, July 2
1-2:30 p.m.
Pavilion
The Rhein Center presents an activity for Lakesiders and guests. Participation is $1 and the activity changes weekly.

'Save Our Lakes' Project
Sunday, July 2
7-8 p.m.
Rhein Center
You're invited to this free painting session to help create poster-size letters to be held by the crowd at the "All Hands on Deck" event.



Wooden Boat Rides & Sunset Cruises
Monday, July 3 &
Thursday, July 6
6 p.m. & 8 p.m.
Dock/Information Center


These 30-minute rides begin at 6 p.m. with the last ride departing at 7:30 p.m. The cost is $20 for adults and $6 for children (ages 4-12).

Hour-long sunset cruises aboard Amazing Grace start at 8 p.m. The cost is $32 for adults and $10 for children (ages 4-12). Children age 3 & under are not permitted.



Farmers' Market
Friday, July 7
9 a.m.-12 p.m.
Walnut Avenue & Third Street in Front of Hoover


Farmers' Market vendors will sell fresh produce, honey, herbs and homemade baked goods.
Canadian Anniversary
Our neighbor from the north is celebrating its 150th anniversary on Saturday, July 1. We will hoist the Canadian flag, along with the American flag, at the dock to celebrate.

Lakeside Photography Show
The deadline to enter is Wednesday, July 19. To participate, download a registration form, or visit the Lakeside Chautauqua Administration Office.

'Lakeside in Bloom' Beautification Awards Program
Please share your beautiful garden or nominate a deserving neighbor. Nomination Forms must be received at the Lakeside Chautauqua Administration Office by 12 p.m. Saturday, July 1.

Jerry Lucas Prayer Breakfast
There's only 17 tickets remaining for this event. Tickets can be purchased online.

Lakeside Summer Dinner Dance
Tickets are $100 per person and can be purchased here.



Sign up for Rhein Center Classes
Online registration with credit card payment opens at 8 a.m. each Thursday for the following week's classes.
Kids Needed to Deliver Lakesider Newspaper

At 9 a.m. Fridays, kids (ages 10-15) are invited to the Legacy House, 217 Walnut Ave., to deliver
Lakesider newspapers
.
On Saturday, 12 children (ages 6-10) are needed to hand out the
Lakesider
on the Hoover Auditorium porch from 7:30-8 p.m. Report to the porch at 7:15 p.m.
Volunteers will receive their choice of a free Coffee & Cream soft-serve ice cream coupon or miniature golf coupon.


Rules & Regulations

As a gated community, Lakeside Chautauqua values the safety and health & wellness of our guests and residents. View the updated
Rules & Regulations
.
Trash & Recycling Services

This week, trash collection is Wednesday and Friday due to the holiday. Recycling is only collected on Fridays. Place trash and recycling bins on the curbside by 7:30 am.


Important Gate Announcements

Read about updates to the 2017 Chautauqua summer season gate hours
here
.
Annual Photo Contest

Lakesiders of all ages are invited to submit photos to be featured in the 2018 Calendar of Events brochure, as well as on Lakeside's social media pages,
website
,
blog
,
Lakesider
newspaper, advertisements, etc.
The deadline for submission is Monday, Oct. 2. Read
full contest rules
to enter.


Fourth of July Float Parade Registration

Float Parade participant forms are available
online
. Return the forms to the office by 12 p.m. Saturday, July 1.
Professional Development Graduate Credit

Lakeside Chautauqua is once again partnering with Lake Erie College to offer
professional development graduate credit
. This opportunity is designed for educators needing to renew teaching licenses and/or gain professional development credit.
Movie Tickets:
$7/adult,
$3/youth (under 12)

Show Times:
3:30 p.m. & 8 p.m., unless otherwise noted.
Review the upcoming
movie schedule
.
Avoid processed, packaged foods. When researching diets of those who live longer, something that stood out was how low in sugar, pesticides and artificial ingredients their diets are compared to the standard American diet. For more information, visit
www.bluezones.com
.