Happy Holidays from The Well-Organized Woman! This month's newsletter includes a number of features that you'll find useful, including a Living Social deal, an introduction to our new team, advice for New Year's resolutions, holiday gift suggestions and a WOW services discount offer. Read on to learn more.
Happy Holidays and Happy New Year!
Donations as Holiday Gifts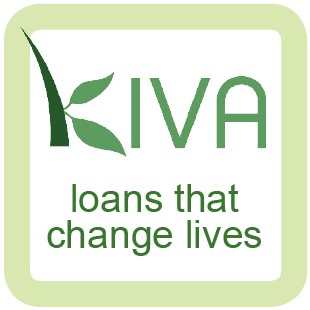 Not sure what gift to get the person on your list who already has everything? Try a donation in their name to a non-profit organization. I recommend choosing an organization that is aligned with his or her interests. For the animal enthusiast, a membership to the zoo would work well. For the art-lover, perhaps a membership to the local museum. There are also a number of organizations today, such as kiva.org , that help entrepreneurs (often women) in developing countries fund their local businesses. Your donation counts as a micro-loan. What better way to celebrate the season than to give the gift that gives back?
Living Social Deal in Atlanta
After an extremely successful experience on DealMobs in Athens, we'll be venturing onto another daily deal site in Atlanta in the New Year - Living Social.
With this deal, you'll receive a savings of 50% on one of two packages: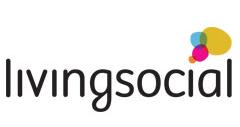 1) 30-min consultation + 2 hours of organizing at $70 ($140 value) or
2) 30-min consultation + 4 hours of org
anizing at $130 ($260 value).
This deal is tentatively scheduled to strike during the second week of January, so keep your eyes peeled for this killer deal!
New Year's Resolutions - the WOW Way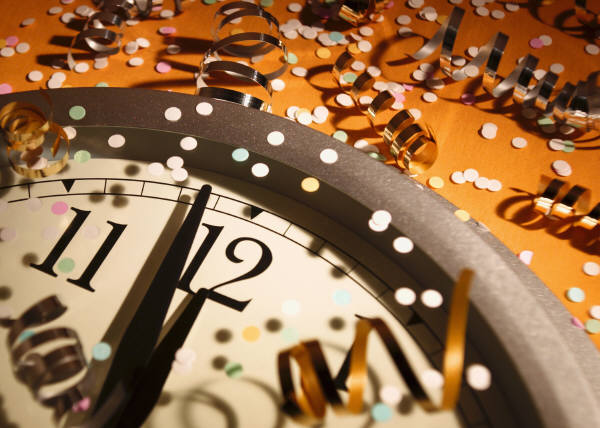 It's that time of year: the time when we begin to look forward to the new year and what we'd like to accomplish for our professional, personal and home lives. Resolutions can be tough to keep because we often find ourselves over-promising and under-delivering on a number of unrealistic goals we've made. This can lead to a downward shame-spiral that leaves us yearning for next year when we'll be able to try again.
Instead of feeling anxious before you've even begun, let's do this together -- the WOW way! Read on for several tips and tricks for planning and meeting your organizational goals for the New Year from the Well-Organized Woman.
Set Yourself Up for Success

The best way to set yourself up for success is to set realistic resolutions. Your list of desired achievements should include some easy-to-reach goals and some stretch goals, as it is equally as important to cross things off your list, as it is to challenge yourself. But, I encourage you to be sure that there is some likelihood of accomplishment, so that 2012 can be a year of growth and change for each of us.
For example:
Painting your entire three-story house in one weekend is not realistic. Having your house painted by April is realistic with the appropriate timeline and resources in place.
Create a Timeline for Achieving Your Goals

Determine what month in the year you'd like to achieve your goals by and work backwards from that deadline to determine what milestones you'll meet along the way - this is a practice I preach across all disciplines of my business. What does your halfway point need to look like?
For example:
I want my house painted by April 30th. By March 1st (halfway), I must have a vendor chosen and a week in April targeted for the job.
Reassess on February 1st
On February 1st, sit back down with your list of goals and achievements. Ask yourself what is working and what is not working. And be honest. If something is not working for you, either strike it from your list, postpone it until June or rework your plan for achieving that goal. The key to lasting resolutions is being flexible with how you'll achieve them. It could even change throughout the year but it will be up to you to determine what success looks like.
For example:
Come February 1st, I've found myself so swamped with client work that the momentum on my house-painting project has slowed. This doesn't mean I'll abandon the effort all together. Instead, I'll simply readjust my timelines and expectations.
Buddy System

Recruit a like-minded partner with similar goals. Check in with each other regularly. This should be someone you feel comfortable sharing wins and losses with, as you'll need a cheerleader to keep you motivated and help you overcome obstacles.
Reward Yourself!

Every milestone you reach deserves a pat on the back in the form of a reward to yourself. Set up a schedule of rewards that match the size of the accomplishments. It gives you something to work towards, and you'll deserve it!
For example:
By April 30th, my house will be painted. I've accomplished a goal, and now I get a present! I'll buy a nice wall-hanging to adorn one of my freshly painted rooms.
We've Grown! Meet our WOW Team!
Article Subtitle
We are excited and proud to introduce our full team! Meet the people who are helping to grow our business day by day.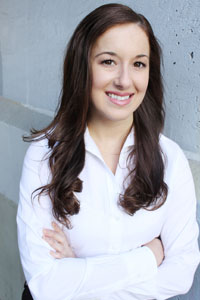 Mandi

Mandi Armond
- Mandi brings experience in
executive communications and writing, calendaring, travel coordination, lifestyle organization and household management. Her professional past includes positions assisting C-level executives, families, and individuals in a variety of settings and with a number of professional and personal tasks.

Mandi will be instrumental to the growth of our organization, as she also brings experience and awareness in the areas of marketing, social media and public relations, website development, and events
planning. A resident of Midtown Atlanta, Mandi holds a B.A. in Political Science from California Lutheran University and an M.A. in Psychology from University of San Francisco.

Lisa Herhuth
-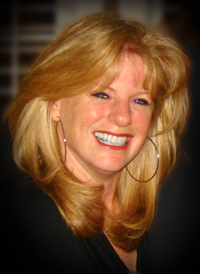 Lisa
Lisa serves as a
Professional Organizer and Personal Assistant for
WOW, working directly with clients, as well as behind the scenes to maintain the high level of service our clients deserve and expect. She has worked with a diverse r
ange of clientele, including prominent television personalities
and business owners and has an extensive background in all facets of personal and administrative assistance.

Lisa's areas of expertise include planning events and travel arrangements, in-home and office organization, and staging and accessorizing spaces. She has been with WOW for over a year and has played a significant role in strengthening our core capabilities. She and her husband Ron live in the Roswell area.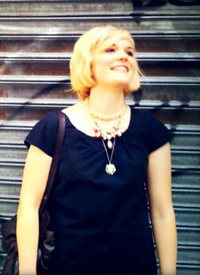 Elise


Elise Giannasi
- Elise recently joined
The Well-Organized Woman as our Social Media Director, working to integrate all WOW-related content across our various web platforms, including Facebook, Twitter, LinkedIn, the WOW website and more! She is based in New York City where she began her career in management consulting and now holds a post at an advertising agency in Manhattan.

Elise is also a hairstylist in her spare time and you'll also see her as a contributing style and beauty editor to our blog!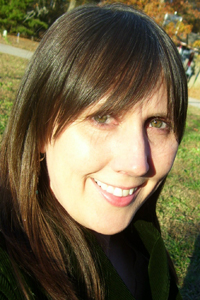 Allison

Allison Workman
- We've expanded our reach, bringing the gifts of organization and
personal assistance to the A
thens area with Allison Workman at the helm. Allison has spent over 20 years helping people help themselves in a number of settings, so we are thrilled to have her leading the charge in our new geography.

Allison is a firm believer in making your time, space and possessions work for you, not against you. In fact, she is living proof that an organized and simplified life allows the experiences you love to enter your day -- in addition to founding Canopy Studio's Repertory Company, Allison teaches adult trapeze classes in the evenings and is the mother of a 5-year old son. Welcome Allison and Athens!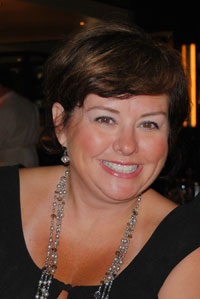 Debbie
Debbie Strasser - Debbie joins the Well-Organized Woman team as a Master Organizer with six years of entrepreneurial experience in the field. Her past positions in the restaurant, retail management and recruitment fields created the foundation for her foray into organizing. And of course, being the mother of four active boys under age 13 has also refined Debbie's expertise in organization and time management.
Debbie's areas of specialization include personal, small business, and family organization with emphasis on creating systems that are easily mastered and enable clients to manage their daily lives. Space planning and design solutions are also important facets of Debbie's well-rounded skill set, and we are thrilled to have her here to bolster the offerings of WOW! She and her family reside in Acworth.
About The Well-Organized Woman
The Well Organized Woman, Claire Kurtz, is a certified personal assistant who helps men and women increase their quality of life through organization and timesaving techniques. Claire provides everything from household management to administrative services for busy families, entrepreneurs, socially-engaged community members and executives who want to spend more time doing the things they love instead of juggling an endless list of errands and activities.

Claire is a graduate of the Starkey International Institute for Household Management. For more information, visit the
WOW website
, or call 678-389-WOW-1.