"State of Lakeside" Gatherings across Ohio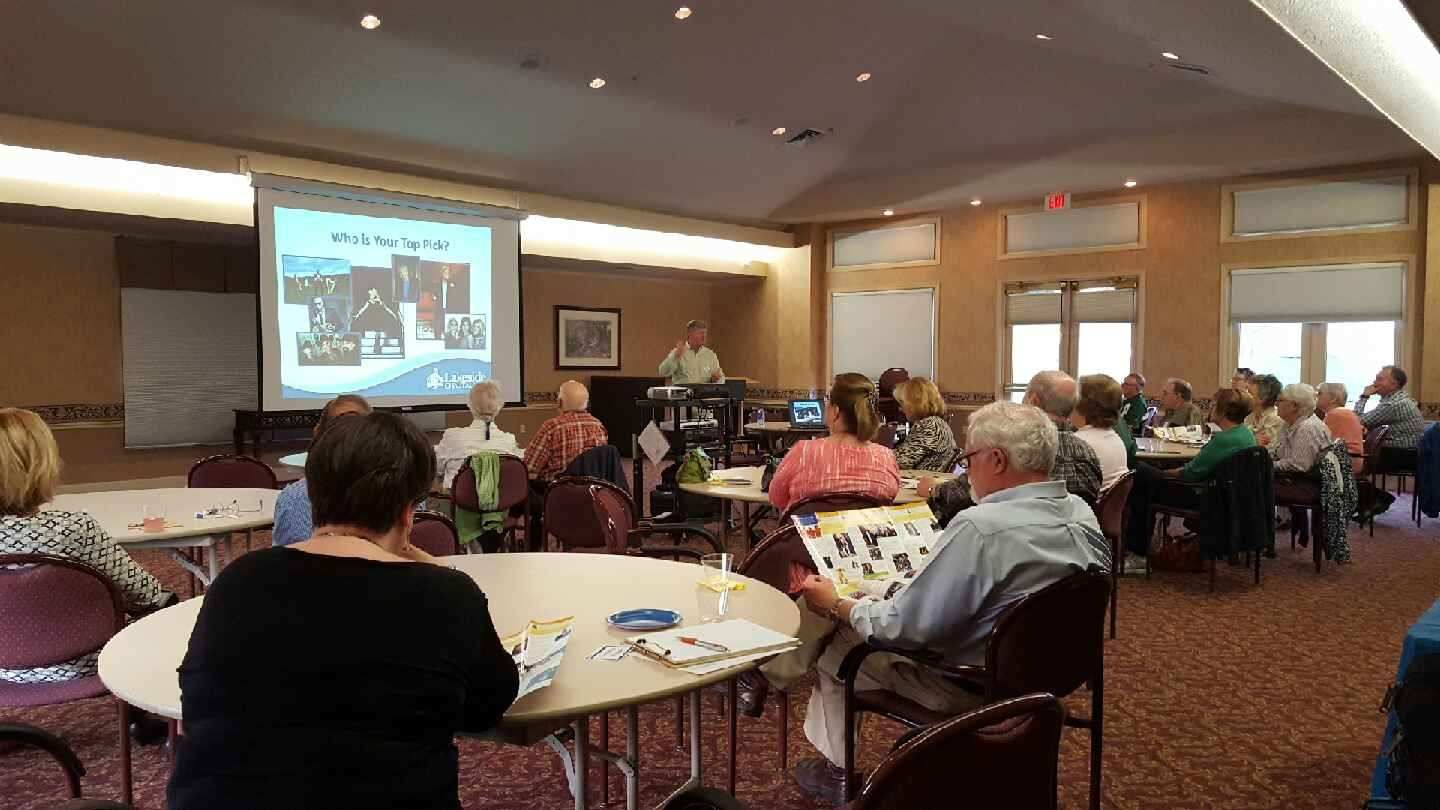 At each gathering, Lakeside Chautauqua President/CEO Kevin Sibbring will meet with Lakesiders, give an overview of the past year, provide an update on the work at the Grindley Aquatic & Wellness Campus, discuss Master Planning and highlight the 2017 Chautauqua summer programs.
Interactive Master Planning Website
Lakeside's development of a master plan is a critical component for the future. This plan will provide a framework for sustainability, development and preservation for the Lakeside community. Your input is vital throughout this process.
There are four ways to get involved in the master planning process. First,
share your Lakeside stories
. Take a picture from anywhere in Lakeside or upload one from your first visit with a note about why Lakeside is special to you. Our interactive map will collect these memories and help our planning team understand the most important places to focus our efforts and resources during the master planning process.
Sow Some Lakeside Chautauqua Love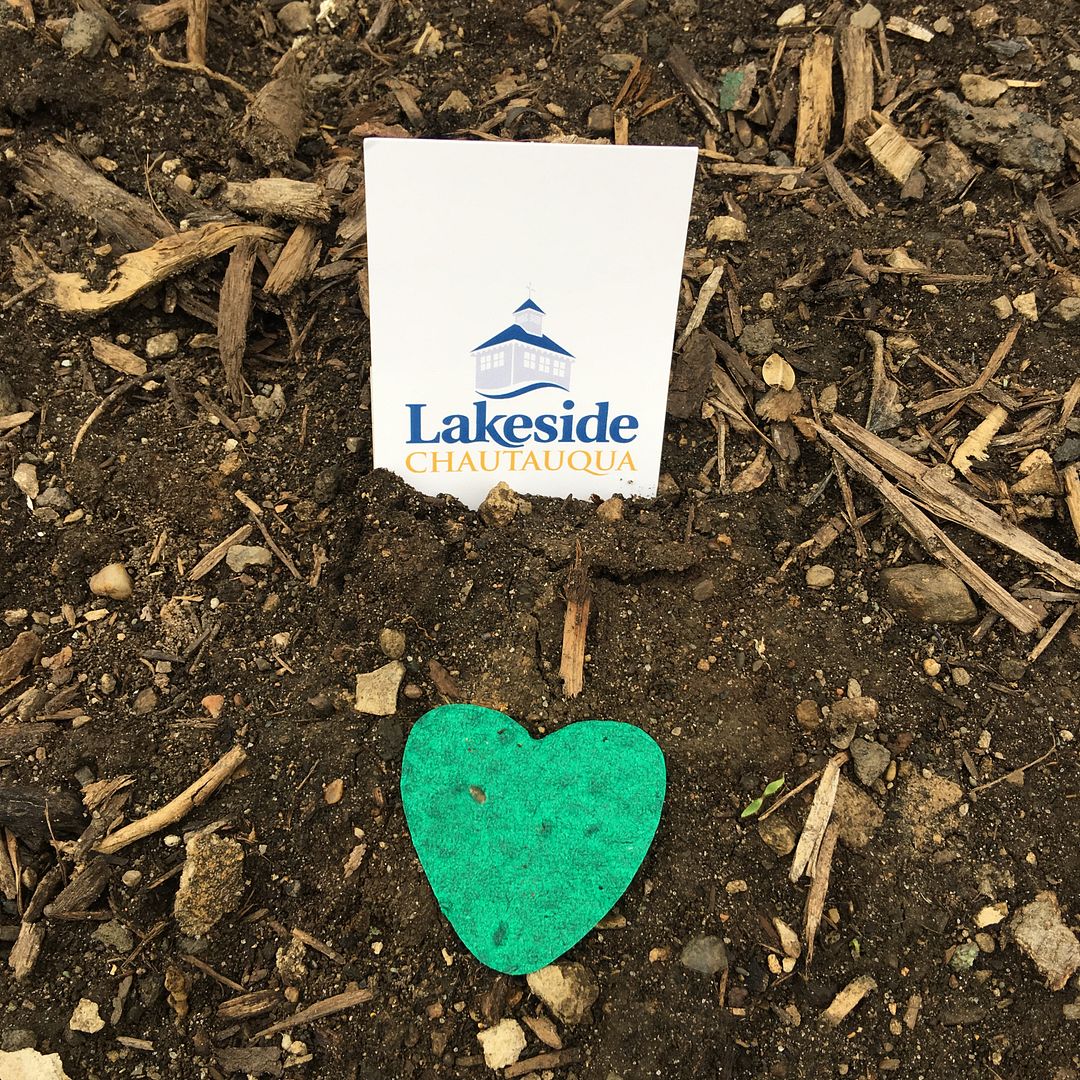 Give a gift of $25 or more to the Lakeside Fund
in March, and we'll send you a Lakeside bookmark with an herb seed packet as a token of our appreciation. Plant the heart-shaped packet, filled with basil, chives or parsley, in your garden and watch your Lakeside love grow.
Just as your gift allows Lakeside to thrive and grow, the sown heart will bring you and your kitchen any combination of three herb varieties.
Then, use the Lakeside bookmark to mark a page in your favorite book. Each time you return to your book, delight in the surprise of being momentarily transported to a special memory of Lakeside, which you have so
generously supported
with your gifts.
Read more...
Volunteer at Spring Cleanup Day
Volunteer your time to help beautify Lakeside at the
12th Annual Spring Cleanup Day
. The event will take place from 8:45 a.m.-1 p.m. Saturday, April 29. Volunteers of all ages are welcome.
In past years, more than 75 dedicated volunteers have worked together to help improve the overall appearance of the grounds and facilities.
At this year's event, help Lakeside set a record for the most volunteers. We would love to see 80 volunteers this year. Volunteers are needed in the following areas: landscaping and mulching, cleanup in the parks and preparing various buildings.
2017 Education Highlights
Summer Employment at Lakeside
Lakeside is still seeking
summer employees
. Earn income while having fun in the sun, meeting world travelers and developing new friendships and connections.
On your days off, visit nearby Cedar Point, Put-in-Bay, Kelleys Island, the Marblehead Lighthouse and other local attractions.
A variety of summer employment opportunities are available in event planning, hospitality, maintenance/service, programming and recreation, especially lifeguards.
Travel to the Holy Land with Lakeside Chautauqua
You're invited to take a
'Journey through the Bible'
with Lakeside Chautauqua from February 9-19, 2018. Explore the land of Biblical history and discover the beauty of the places where Jesus walked and taught.
Lakeside is partnering with
Education Opportunities Tour
for an 11-day adventure. Arrive in Tel Aviv and travel to Bethlehem, Jericho, Qumran, Herodion, Caesarea, Mount Carmel, Tel Megiddo, The Galilee, Tel Dan, Caesarea Philippi, Golan Heights, Bethsaida, Jordan River, Cana, Nazareth, Samaria, Jacob's Well and Jerusalem.
At the Crossroads: Leadership Lessons for the Second Half of Life
The Rev. Dr. Clayton Smith
will spark a conversation about discovering one's purpose, passion and mission during the second half of life during his lecture at 7:30 p.m. Monday, Aug. 7 in Orchestra Hall.

As the author of the book At the Crossroads, Leadership Lessons for the Second Half of Life, the Rev. Dr. Smith will use examples and testimonials from his book and provide special tools to help individuals plan for a purposeful life into retirement.

He will share how to facilitate discussions with family and friends about shared priorities, expectations and end-of-life decisions, while bringing a sense of peace to all involved. He will also review how one might leave a legacy impacting future generations.
Lakeside invites friends and neighbors to gather for a
Monthly Community Potluck
at 12 p.m. Thursday, March 23 in Wesley Lodge. The main dish is provided by Otterbein North Shore, and guests are invited to bring or side dish or dessert to share.
6 Steps for Planning Your Family Reunion at Lakeside
The Wellness Advisory Team has created a
wellness questionnaire
to collect input from the community. Your input is valuable, and we encourage you to take our questionnaire to help define and plan a comprehensive wellness program.
Reserve a Summer Cottage Rental
Homeowners' Announcements
Spring Leaf Pick Up
Curbside Recycling & Trash Services
Lakeside's
curbside recycling service
is offered on Friday mornings from May 5-September 29. Recyclables can also be taken to the green receptacles across from the South Gate Parking Lot year round.
Curbside trash service
will be collected on Tuesday and Friday mornings from May 30-September 8. This service will resume its once-a-week schedule every Tuesday starting September 12. Trash may also be taken to the large receptacle across from the South Gate Parking Lot year round.
HP&DRB Meetings
Memorial Remembrance Forms

Each year, at the Memorial Day Weekend Hoover Worship Service, we formally remember loved ones who have died throughout the year.
If a loved one has passed away during the 2016-2017 year, download a
Memorial Remembrance Form
. Complete the form with information about your loved one to be included in the worship service bulletin.
Forms are due by Friday, April 21.
Even in the off-season, there are stories to share about Lakeside. Follow our blog,
The Front Porch
, at
blog.lakesideohio.com
.