2018 Calendar of Events Brochure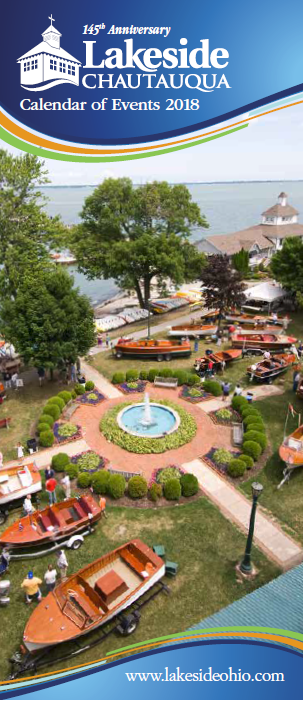 Lakeside's highly anticipated
2018 Calendar of Events brochure
has arrived! The brochure is filled with highlights of Lakeside's 145th anniversary season.
To be included on our mailing list, email your name and home address to
marketing@lakesideohio.com
. Please note if you'd like to receive the brochure annually.
Photo Contest Winners

Throughout the year, we hold a Photo Contest that encourages amateur photographers to submit their favorite images of Lakeside.
This year, we received more than 450 entries, each representing a unique perspective of the Chautauqua community. Seven photos were chosen to be featured in this year's Calendar of Events brochure.
Read more...
Monthly Community Potlucks
From January-May, Lakeside invites friends and neighbors to gather for monthly
Community Potlucks
. The gatherings are great for reconnecting with other year-round community members and share favorite, family recipes.
The potlucks are held from 12-1:30 p.m. every Third Thursday of the month in Wesley Lodge, unless otherwise noted. The first potluck will be held on Thursday, Jan. 18.
The main dish will be provided by
Otterbein North Shore
. Guests are invited to bring a side dish or dessert to share.
Spread the Lakeside Love, Purchase a Lakeside T-Shirt
Valentine's Day is right around the corner, and it's never too early to show your love for Lakeside. Here are five ways you can spread the Lakeside love this year.
Purchase an 'I Love Lakeside' T-Shirt
The Rhein Center may be closed for the winter, but that doesn't mean you can't participate in this beloved Lakeside tradition! Find some rocks outside your home (or brave the cold and see what you can find on the frozen Lakeside shore). Then gift them to your Lakeside friends or valentine.
"State of Lakeside" Gatherings in
Florida & Ohio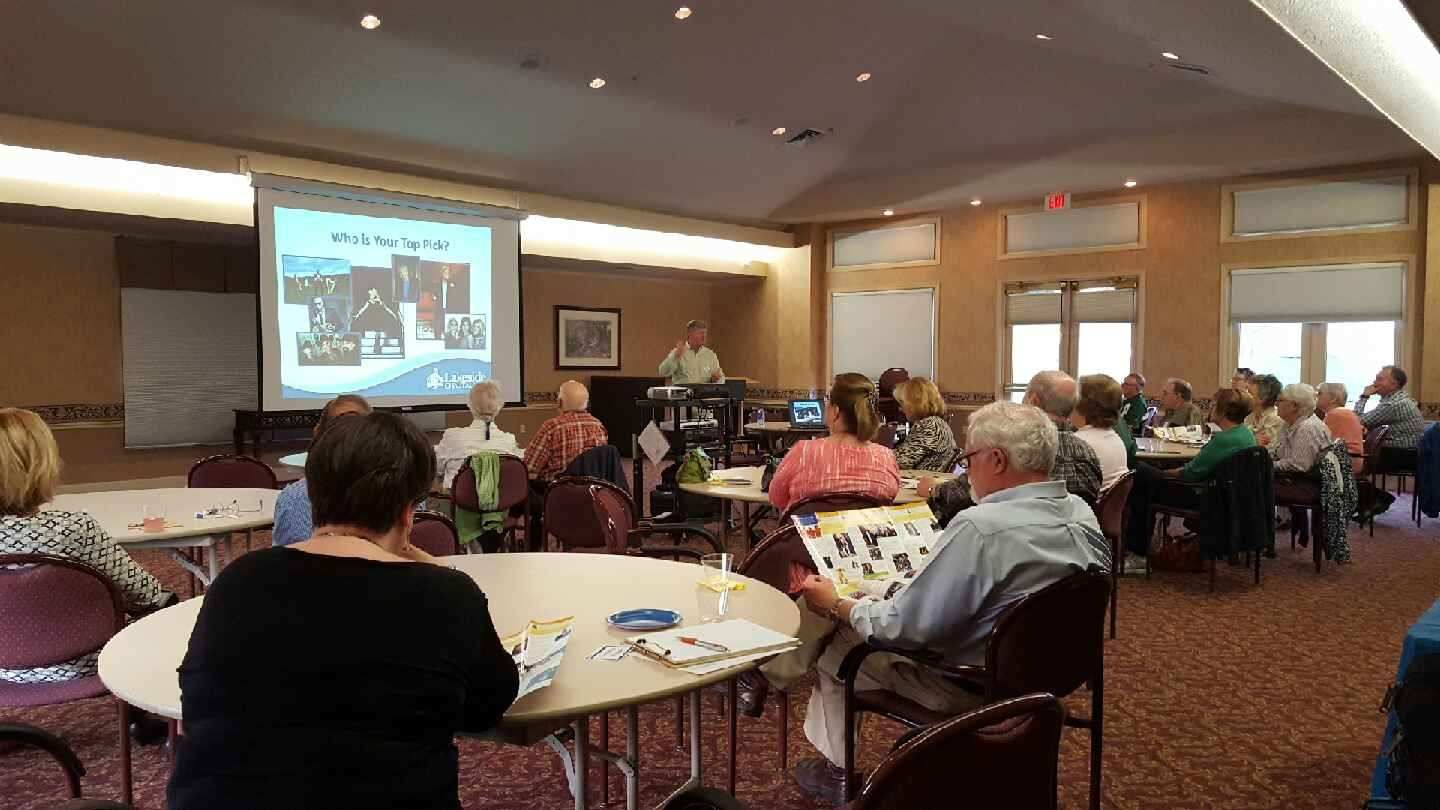 At each gathering, Lakeside Chautauqua President/CEO Kevin Sibbring will meet with Lakesiders, give an overview of the past year and highlight the 2018 Chautauqua summer programs.
Following the presentation, attendees will have an opportunity to discuss Lakeside's future and ask questions.
Read more...
Looking for a Summer Internship?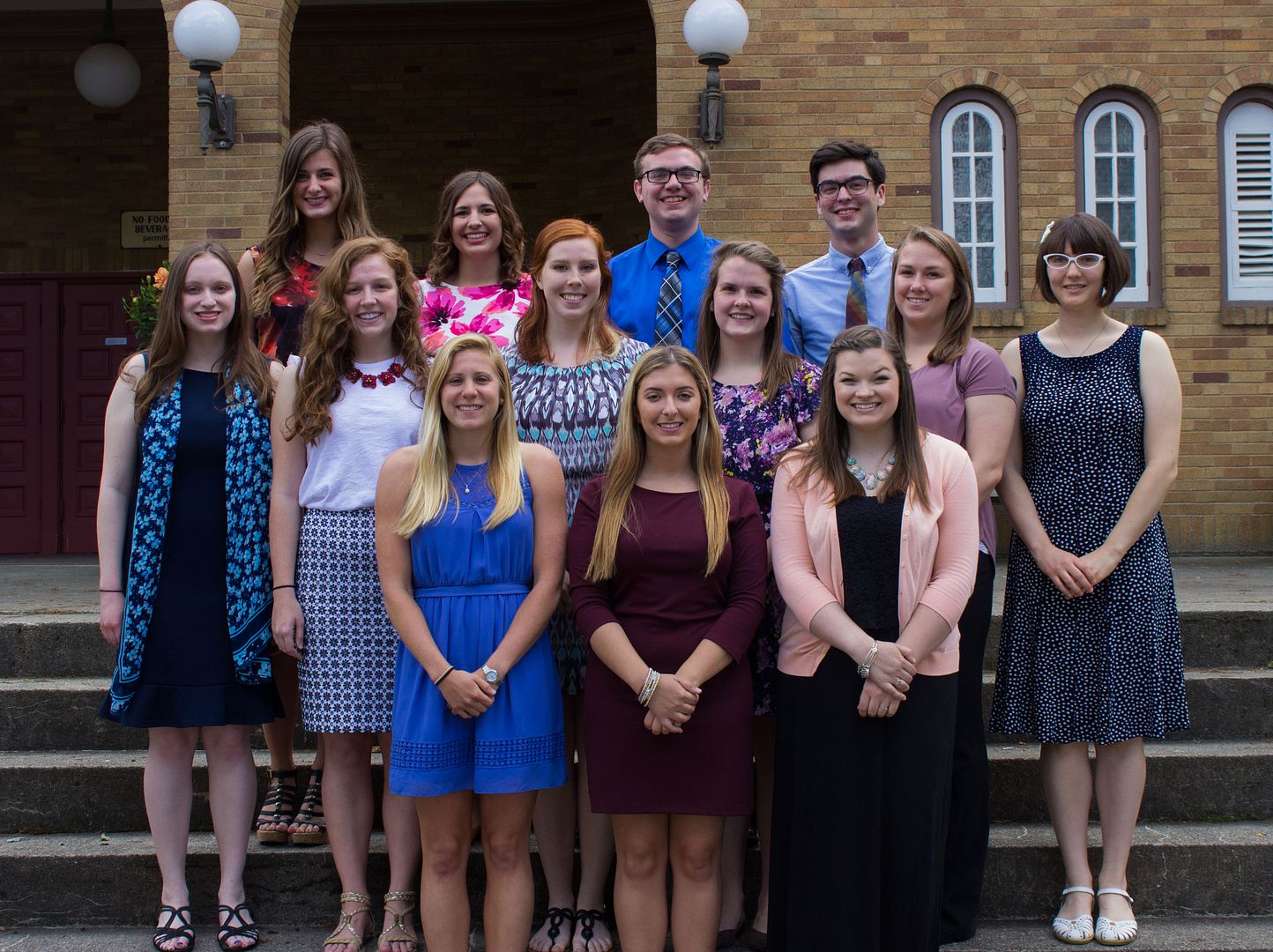 The
Lakeside Leadership Academy
(LLA) internship program is accepting applicants for the summer.
The LLA program offers a competitive internship compensation, including a seasonal stipend, housing and a complimentary Season Chautauqua Pass and Auto Pass to take part in all Lakeside has to offer.
Accounting/IT Support

Advancement & Communications

Arts/Entertainment Management

Conference & Event Planning

Educational Event Planning/Promotions

Guest Services

Horticulture

Hospitality Management

Marketing/Digital Communications

Print/Visual Communications

Programming/Religious Life

Video/Photography

Wellness

Youth Education/Music
Clergy Renewal Scholarship Deadline Approaching
In the biblical tradition, keeping Sabbath is essential to maintaining a relationship with God.

Lakeside provides

a scholarship for clergy of the East or West Ohio United Methodist Church Conferences to rest, renew and deepen the spiritual lives of clergy.
The
scholarship provides up to three overnight stays at the Fountain Inn, which cannot be used from Memorial Day through Labor

Day.
A
clergyperson who has been a member of the East or West Ohio United Methodist Church Conference is eligible to apply for the scholarship. To apply, complete the application. The scholarship is awarded twice per calendar year. The

deadlines are February 1 and October 10.
Read more...
Don't Miss these Summer Events
We've planned a few special events for you and your family to meet new friends and support Lakeside at the same time. These opportunities are right around the corner, and tickets are going fast. Read below to find out how to purchase tickets today.
Read more...
Master Plan Community Forum
Join us at 9 a.m. Saturday, May 26 in Hoover Auditorium as members of MKSK and Lakeside Chautauqua present the final Master Plan at the Community Forum. After the forum, presenters will answer questions in the lobby of Hoover. Read more...
Generosity & Stewardship Conference
Plan a Memorable Gathering at Lakeside
Lakeside has long been a special destination for
groups
, including youth camps, family reunions, weddings, conferences, retreats and business meetings.
Our facilities accommodate
groups of all sizes
. Food service is also available. Accommodations include two hotels and several dormitory-style buildings.
Each summer, at the Memorial Day weekend Hoover Community Worship Service,

we

formally

remember loved

ones who have died throughout the year.
Forms are due by Friday, April 20, 2018.
Even in the off-season, there are stories to share about Lakeside. Follow our blog,
The Front Porch
, at
blog.lakesideohio.com
.