"State of Lakeside" Gatherings in
Florida & Ohio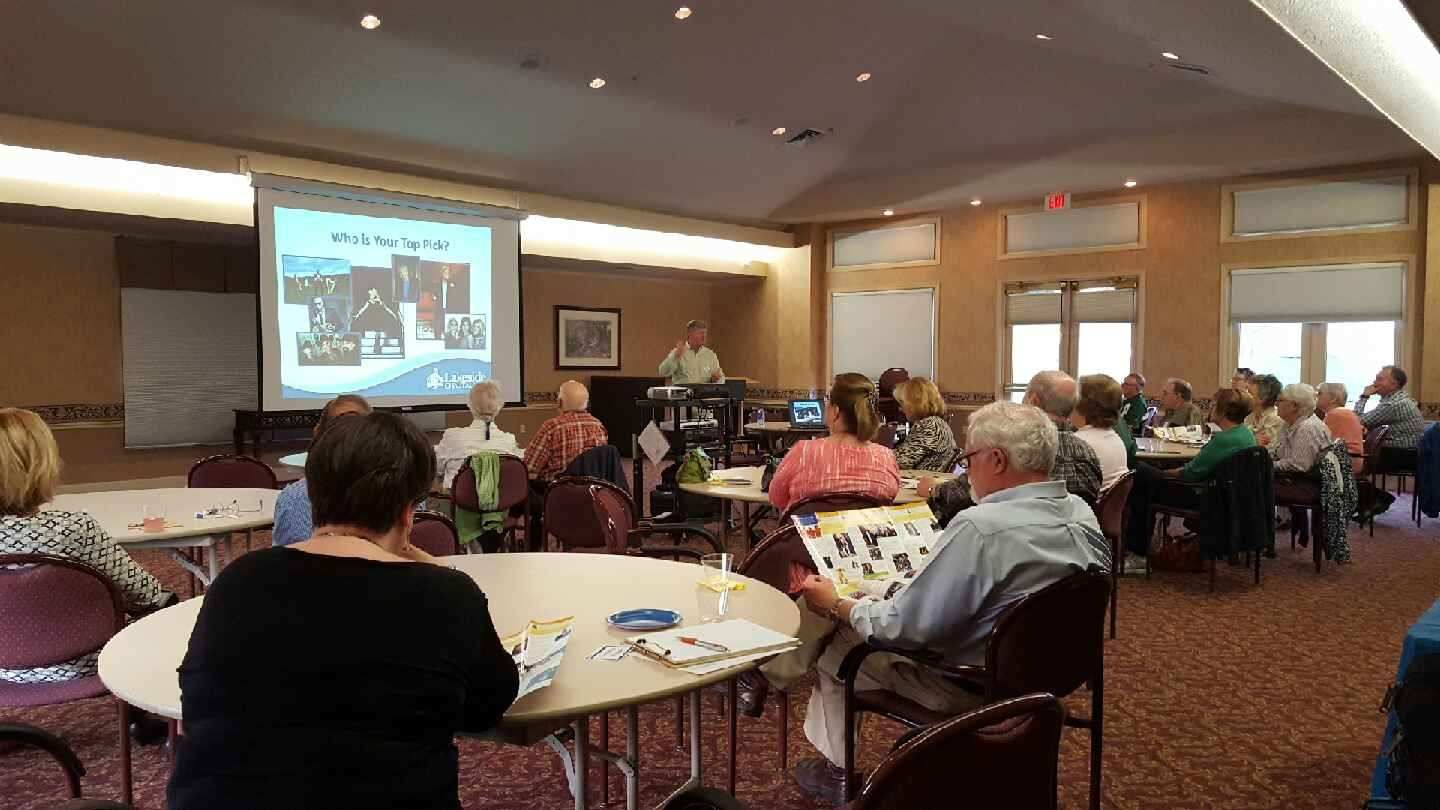 At each gathering, Lakeside Chautauqua President/CEO Kevin Sibbring will meet with Lakesiders, give an overview of the past year, provide an update on the work at the Grindley Aquatic & Wellness Campus, discuss Master Planning and highlight the 2017 Chautauqua summer programs.
Following the presentation, attendees will have an opportunity to discuss Lakeside's future and ask questions.
Read more...
Monthly Community Potlucks
The potlucks are held from 12-1:30 p.m. every Third Thursday of the month in Wesley Lodge, unless otherwise noted.
Participate in our Wellness Questionnaire
Since December, the Wellness Advisory Team has been working on a wellness questionnaire to collect input from community members.
The questionnaire is divided into four parts that takes roughly 15-20 minutes to complete. The four parts include:
Input about wellness

Fitness and wellness activities

Nutrition and what's important to you and your family

Demographic and contact information
Your input is very valuable. We encourage you to take our wellness questionnaire and share it with friends and family that visit Lakeside.



This questionnaire will be used by the Wellness Advisory Team

to help de­fine and plan a comprehensive well­ness program that can be offered to residents and guests.
Looking for a Summer Job or Internship?
On your days off, visit nearby Cedar Point, Put-in-Bay, Kelleys Island, the Marblehead Peninsula and other local attractions.
Hospitality (banquet staff, dock hand, event team, gate ambassadors, hotel front desk and housekeeping, information center attendants, shuttle ambassadors)
Maintenance (grounds, maintenance, safety services officer and bike patrol)
Programming (art center staff, movie concessions and projectionist, stage crew, stage lighting, teen programming leaders)
Recreation (lifeguards, miniature golf, playground, pool support staff, sailing, shuffleboard, tennis, waterfront supervisor, recreation manager)
The LLA program offers a competitive internship compensation, including a seasonal stipend, housing and a complimentary Season Chautauqua Pass and Parking Pass to take part in all Lakeside has to offer.
2017 Calendar of Events Brochure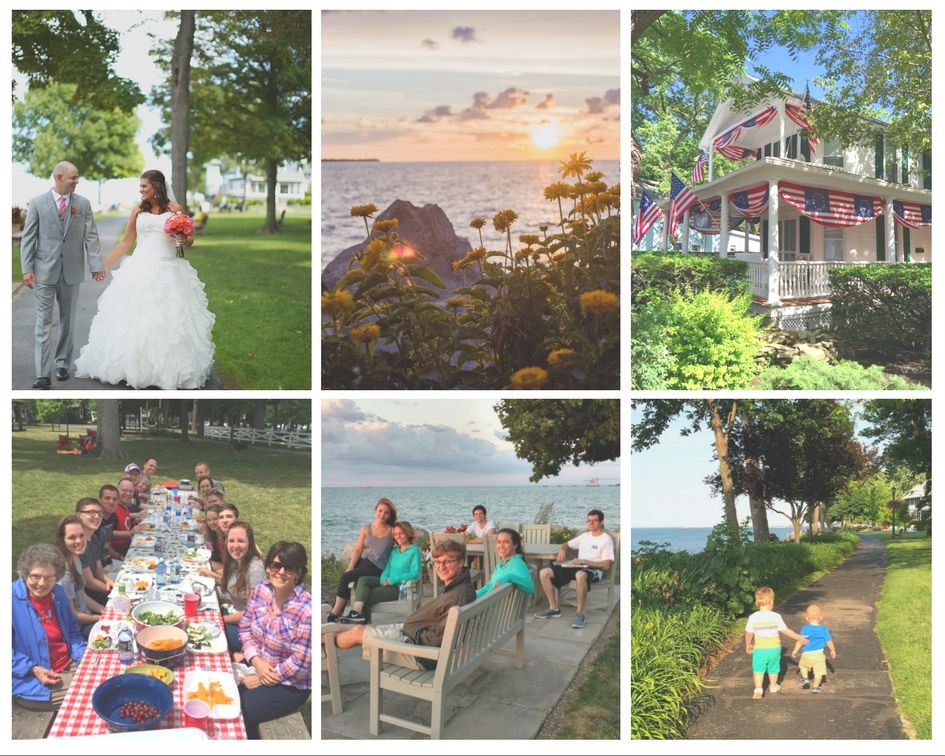 To be included on our mailing list, email your name and home address to
marketing@lakesideohio.com
. Please note if you'd like to receive the brochure annually.
Photo Contest Winners
Throughout the year, we hold a photo contest that encourages amateur photographers to submit their favorite images of Lakeside.
This year, we received more than 470 entries, each representing a unique perspective of the Chautauqua community. Six photos were chosen to be featured in this year's Calendar of Events brochure.
Clergy Renewal Scholarship Deadline Approaching
In the biblical tradition, keeping Sabbath is essential to maintaining a relationship with God. Lakeside provides a scholarship for clergy of the East or West Ohio United Methodist Church Conferences to rest, renew and deepen the spiritual lives of clergy.
The scholarship provides up to three overnight stays at the Fountain Inn, which cannot be used from Memorial Day through Labor Day.
A clergyperson who has been a member of the East or West Ohio United Methodist Church Conference is eligible to apply for the scholarship. To apply,
complete the application
. The scholarship is awarded twice per calendar year. The deadlines are February 1 and October 10.
Generosity & Stewardship Conference
You're invited to Lakeside Chautauqua for a
Generosity & Stewardship Conference
from August 6-9. Pastors, clergy and laity involved in stewardship and finance, development, foundation leaders and consultants are welcome to participate in this unique learning experience.
Plan a Memorable Gathering at Lakeside
Lakeside has long been a special destination for
groups
, including youth camps, family reunions, weddings, conferences, retreats and business meetings.
Our facilities accommodate
groups of all sizes
. Food service is also available. Accommodations include two hotels and several dormitory-style buildings.
Each year, at the Memorial Day Weekend Hoover Worship Service, we formally remember loved ones who have died throughout the year.
If a loved one has passed away during the 2016-17 year,
download the Memorial Remembrance Form
.
Complete the form with information about your loved one to be included in the worship service bulletin.
Forms are due by Friday, April 21.
The
Lakeside Art Show
will display original artwork from Tuesday, June 27-Saturday, July 22 in the lobby of Hoover Auditorium.
The deadline to enter is Wednesday, June 21. Children (age 12 & under) and teens (ages 13-18) are strongly encouraged to enter, as their work has become a highlight of this show.
Even in the off-season, there are stories to share about Lakeside. Follow our blog,
The Front Porch
, at
blog.lakesideohio.com
.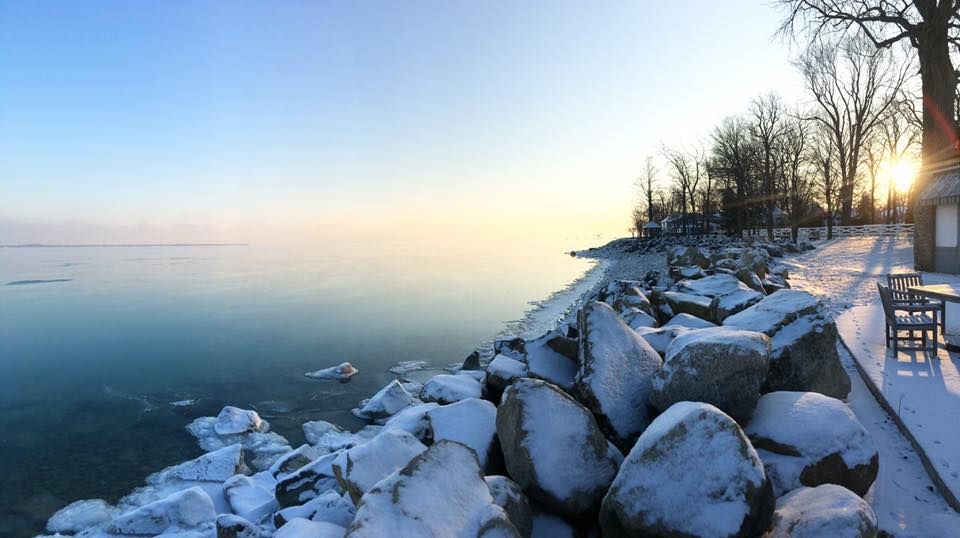 A beautiful morning in Lakeside.
Crews begin construction on the Grindley Aquatic & Wellness Center.
A calm and quiet day along the lakefront path.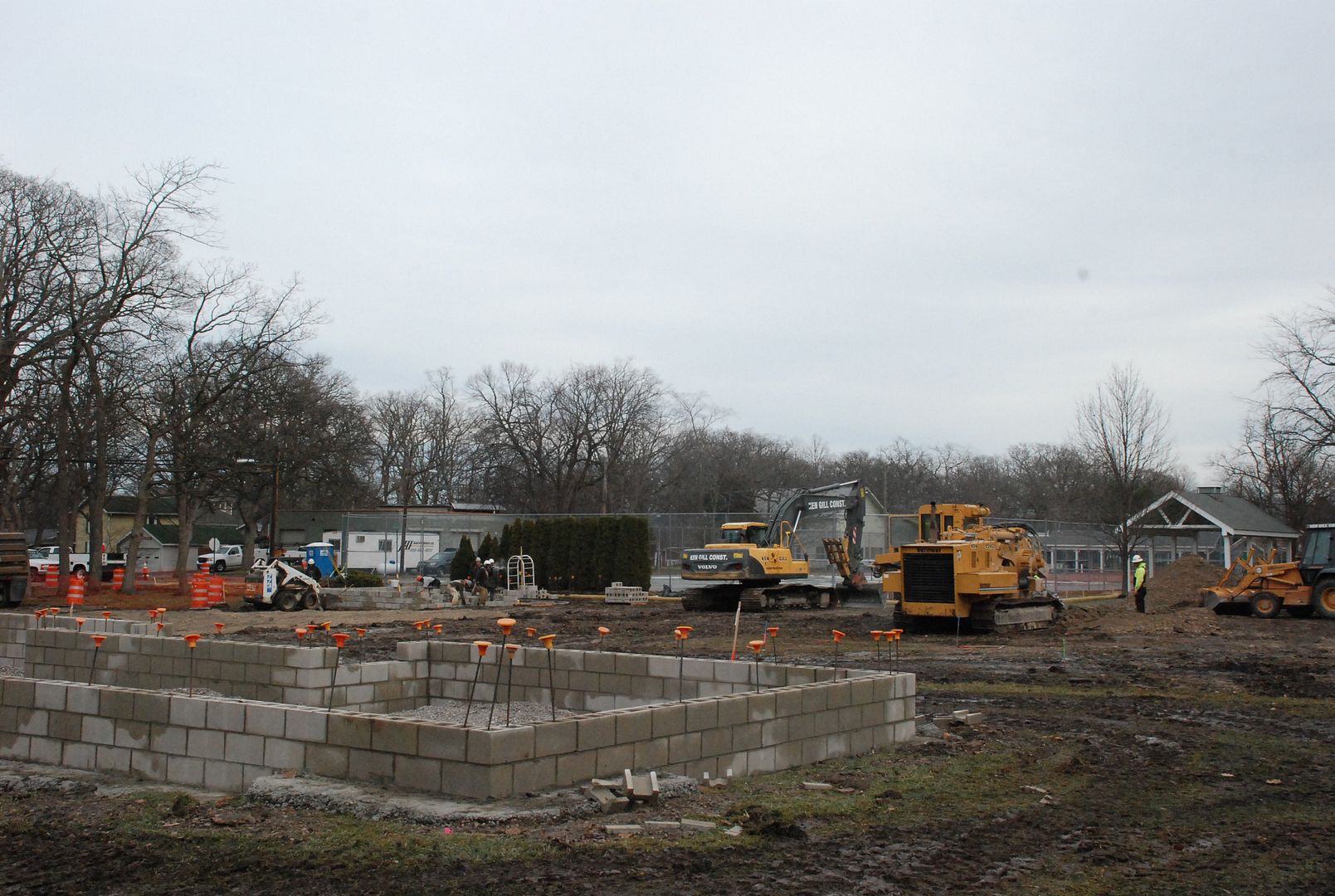 The site of the future Grindley Aquatic & Wellness Campus.