Happy New Year from Community Health Ventures!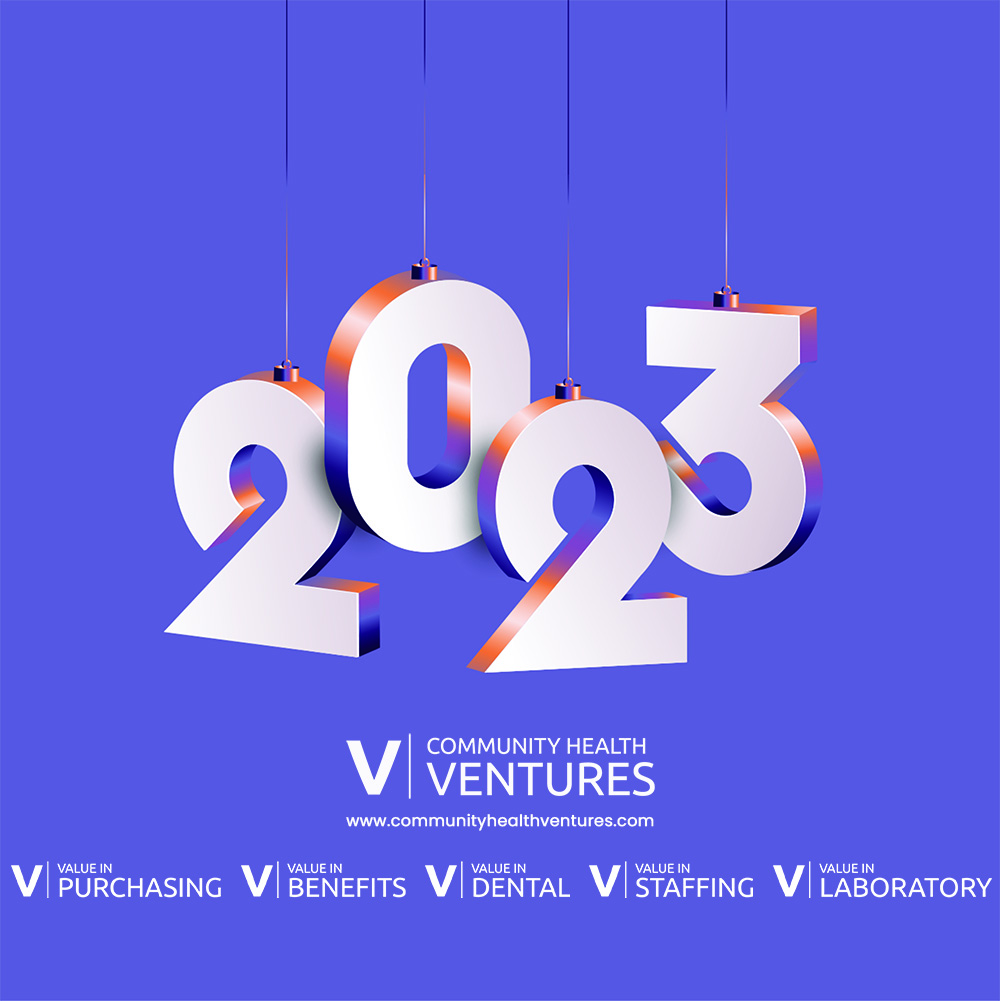 2022 was a year of exciting growth, success, and new team members for CHV. We are also proud to share that 2022 marked our 22nd year as the business development affiliate of the National Association of Community Health Centers (NACHC)!


A few fun facts to share about 2022:
In 2022, CHV generated over $25M in estimated savings for health centers enrolled in the ViP program.

CHV served over 1,050 health centers and partnered with 36 PCAs and HCCNs in 2022.
CHV generated approximately $1.3M in revenue to its 36 PCA and HCCN partners in 2022.
In 2022, CHV team members attended and sponsored over 20 PCA conferences and 5 NACHC conferences.

CHV's programs grew by over 35% in 2022.
CHV's Value in Benefits (ViB) partner, Nonstop Health, saved health centers over $40 million in health insurance premiums in 2022.

In 2022, CHV helped grow the Delta Purchasing Alliance membership by over 20%.
In 2022, CHV partnered with NACHC to launch the Clinical Innovation Showcase to highlight health center innovations.
The CHV team is excited about what's in store for 2023 and we wish you and your families a healthy and prosperous New Year!

211 N Union Street, Suite 200
Alexandria, Virginia 22314