Hoover Auditorium 90th Anniversary

To celebrate 90 years of arts, entertainment and cultural education in Hoover Auditorium, there will be a
multimedia exhibit on display
from June 16-30, as well as several other celebratory events during Weeks 1 and 2 of the summer.
Collector Car Show Returns to Lakeside

A variety of classic, vintage and collector cars and trucks will usher in Lakeside Chautauqua's 145th summer season at the annual
Collector Car Show
. The event will take place from 2-8 p.m. Saturday, June 16 on the Hotel Lakeside lawn.
"Ohio: The Start of It All" Exhibit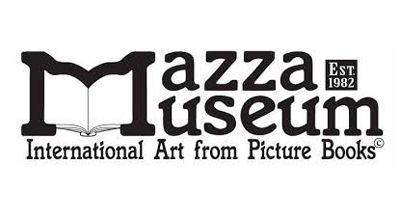 The Mazza Museum's
"Ohio: The Start of It All" Exhibit
will be displayed in Hoover Auditorium from June 16-30. The display focuses on people, places, inventions and more from the great state of Ohio.
Memorial Garden Entry Concludes Phase III

On May 27, a
celebration and prayer service
was held to recognize the generous gifts that provided the new entryway to the Memorial Garden at Chautauqua Park, as well as to remember the loved ones who have been laid to rest in the garden. For more information about the garden, or to support this special place, contact the Lakeside Chautauqua Foundation at (419) 798-4461, ext. 246 or
advancement@lakesideohio.com
.
Tim and Cindy Mahl are sitting on their new porch as their three fluffy spaniels of varying shades skitter about, occasionally jumping into their laps or barking at squirrels. While they're currently permanent residents of Avon, Ohio, the Mahls explain that Lakeside is where they feel most at home.
"We love the sense of community in Lakeside," said Cindy. "Here, it's easy to find things in common with people and start a conversation. We're looking forward to making this our year-round home."
Read more
.
Preacher of the Week: The Rev. Dr. John A. Nunes
98th Annual Lutheran Chautauqua Week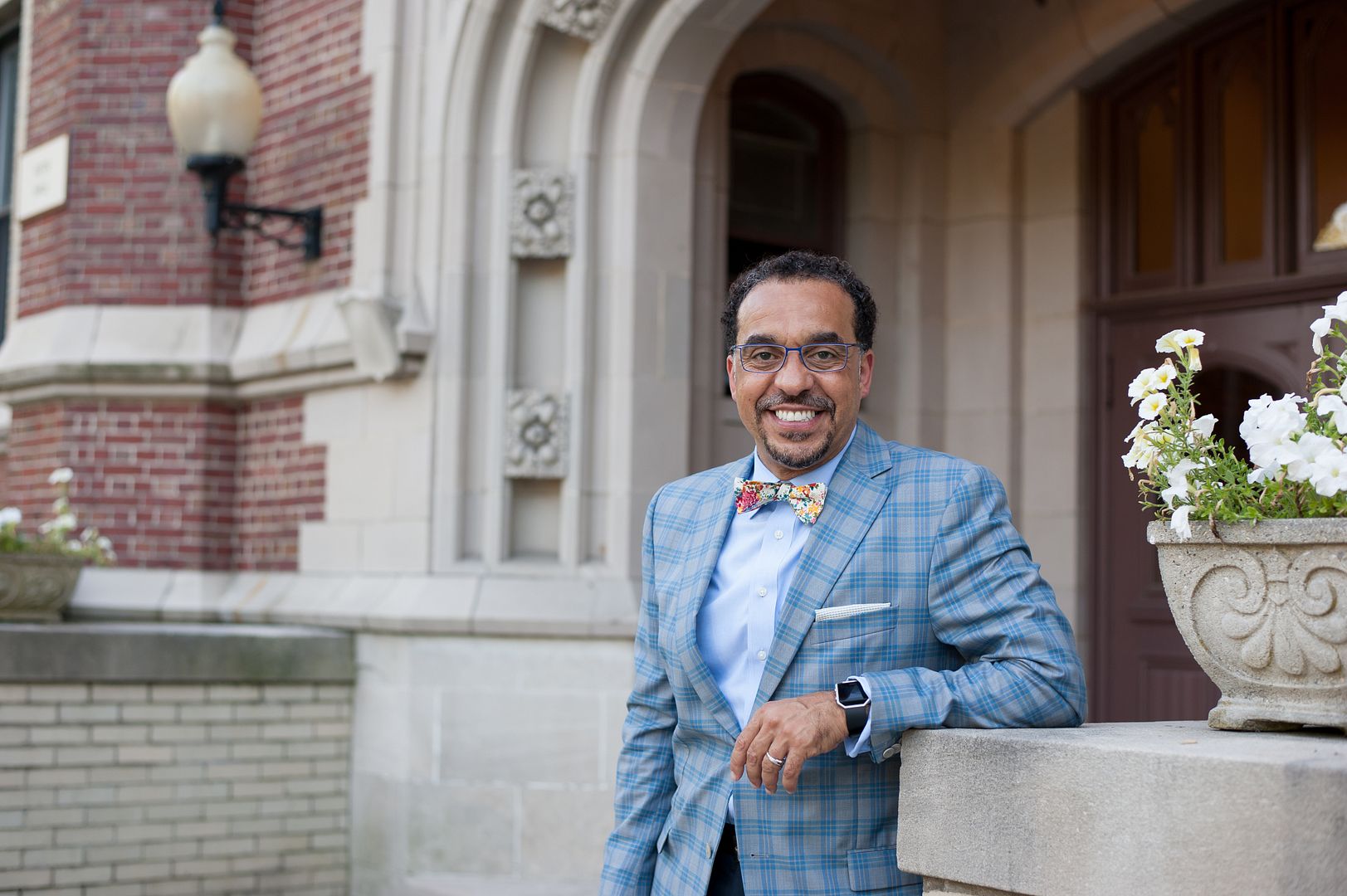 The Rev. Dr. John A. Nunes, President of Concordia College - New York, will serve as Lakeside's Preacher of the Week from June 17-21, during the 98th Annual Lutheran Chautauqua Week.
He will preach at the 10:30 a.m. Hoover Community Worship Service on Sunday, June 17 in Hoover Auditorium.
Additional Religious Life programs can be viewed
here
or in the
Lakesider newspaper.
Chautauqua Lecture Series

Creating & Publishing Children's Books
Authors and illustrators of children's books discuss aspects of the creative and publishing processes. A Hoover Auditorium exhibit of artwork by children's book illustrators, on loan from the Mazza Museum, complements the theme.

Community Sustainability
Strategies and concepts relating to community sustainability will be explored by Jill Stephens Fleisher, PhD, Professor of Sociology and Co-Director of the Sustainability Program, and Franklin B. Lebo, JD, PhD, Assistant Professor of Sustainability, both from Baldwin Wallace University.

View Chautauqua Lecture Series descriptions here. Additional Community Education programs and special workshops can be viewed here.

All performances start at 8:15 p.m. in Hoover Auditorium, unless otherwise noted.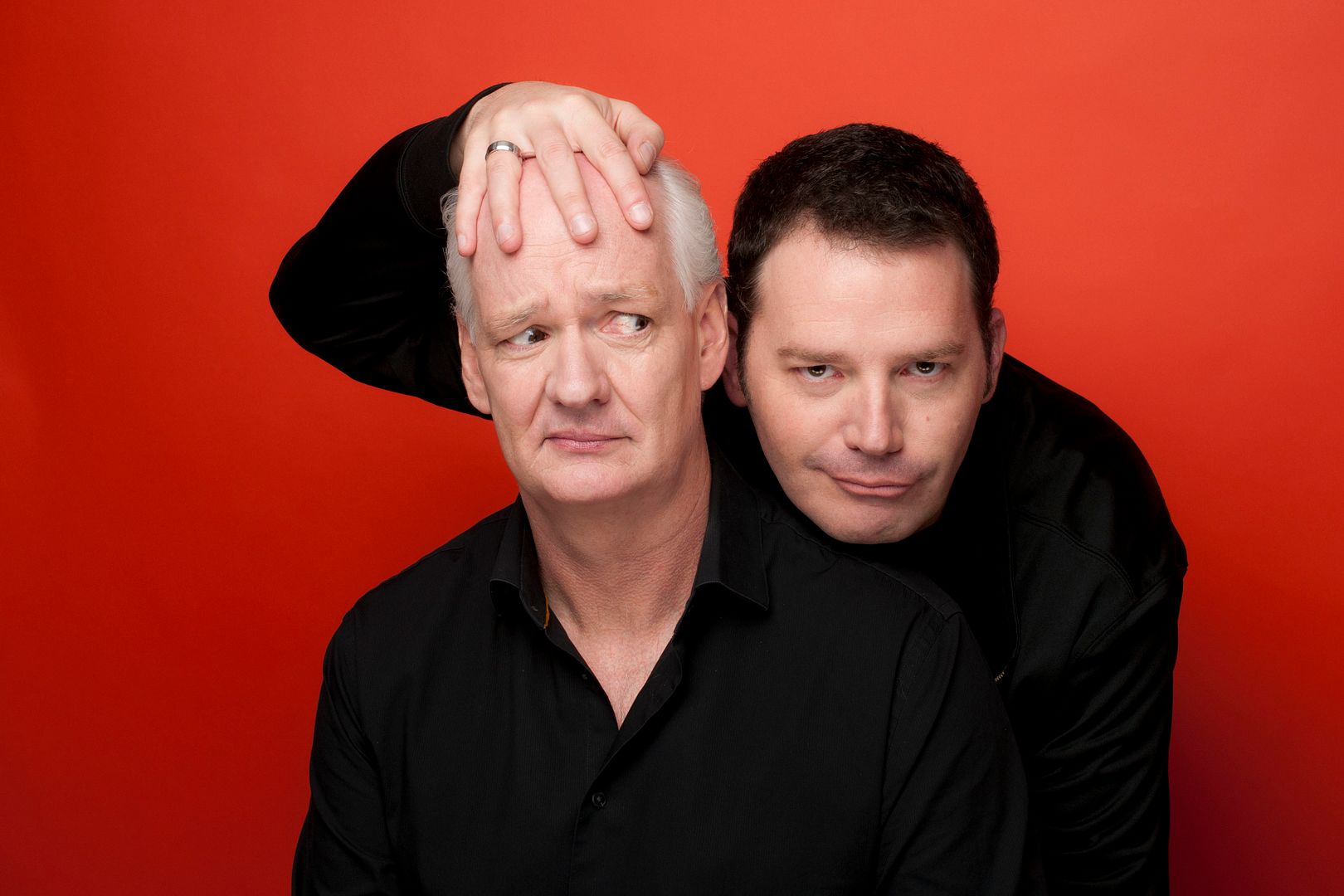 Saturday, June 16
Colin Mochrie & Brad Sherwood "Scared Scriptless"
To open our 145th Chautauqua summer season,
Colin Mochrie and Brad Sherwood
return to the Hoover Auditorium stage for an unforgettable evening of comedy. These two stars of the original Emmy-nominated TV show "Whose Line Is It Anyway?" will entertain and provide interactive improvisation in a performance titled "Scared Scriptless."
Sunday, June 17
6 p.m., Steele Memorial Bandstand/Gazebo
Family Night in the Park: Upriver Music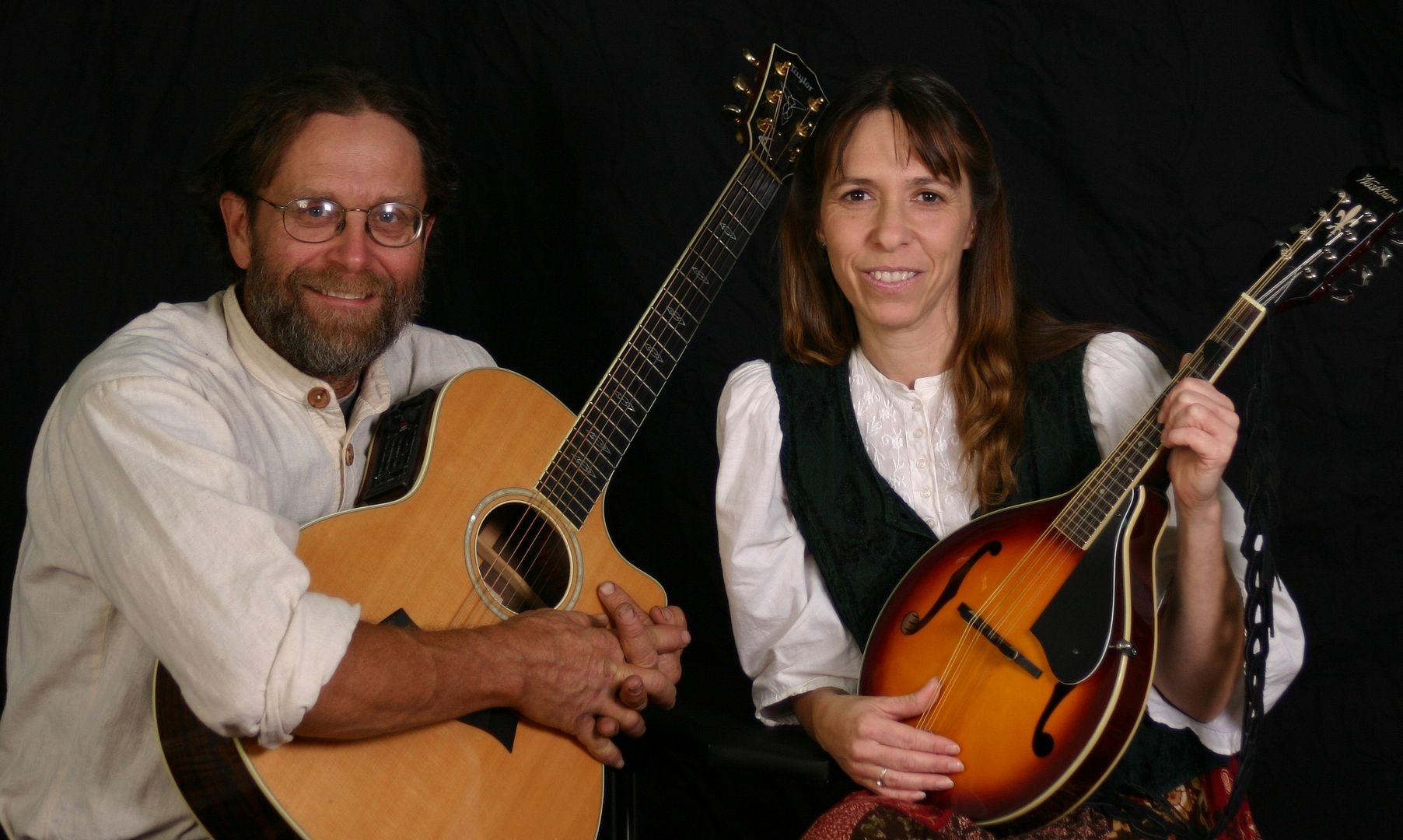 Upriver Music
plays a mixture of traditional and original folk music in the Celtic and Appalachian traditions. Musicians Dan Moorefield and Teresa Morrison blend their vibrant sound with stories and legends to deepen the audience's understanding of these rich musical heritages.
Monday, June 18
Hoover Movie Night: "Moana" (PG)
Lakeside will feature
"Moana,"
starring Auli'i Cravalho, Dwayne Johnson and Rachel House. It is the 56th
Disney animated feature film
. The film features songs written by
Lin-Manuel Miranda
and
Opetaia Foa'i
and orchestral score composed by
Mark Mancina.
Monday, June 18
7:30 p.m., Lakeside United Methodist Church
Cardinal Chorale

As a part of their six-day, nine-concert summer tour, the
Cardinal Chorale
will perform selections from their 2016 show "Seize the Day" and their 2017 show "Give Us Hope." The performance will include sacred selections, spirituals, show tunes, folk and patriot songs, and a tribute to Fred Waring.
Tuesday, June 19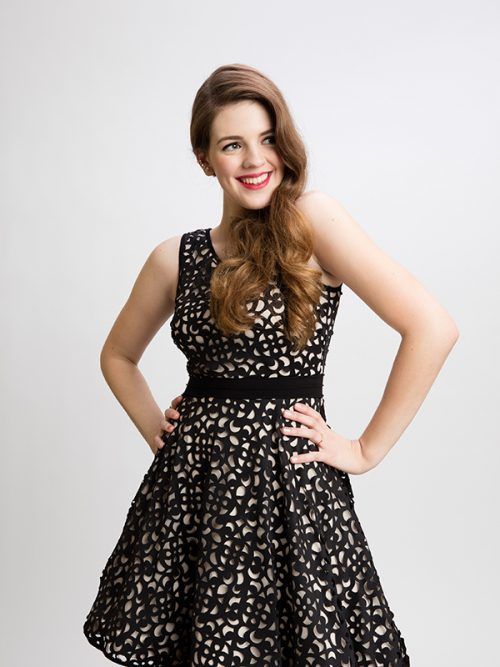 Emily Keener is an 18-year-old singer and songwriter from Wakeman, Ohio. Since her exciting 2016 journey into the Top 12 on NBC's "The Voice," Keener has been writing and recording diligently in an effort to capture the energy and sustain the momentum of that transformative year.
Wednesday, June 20
7:30 p.m.
Family Entertainment Series: Ventriloquist David Crone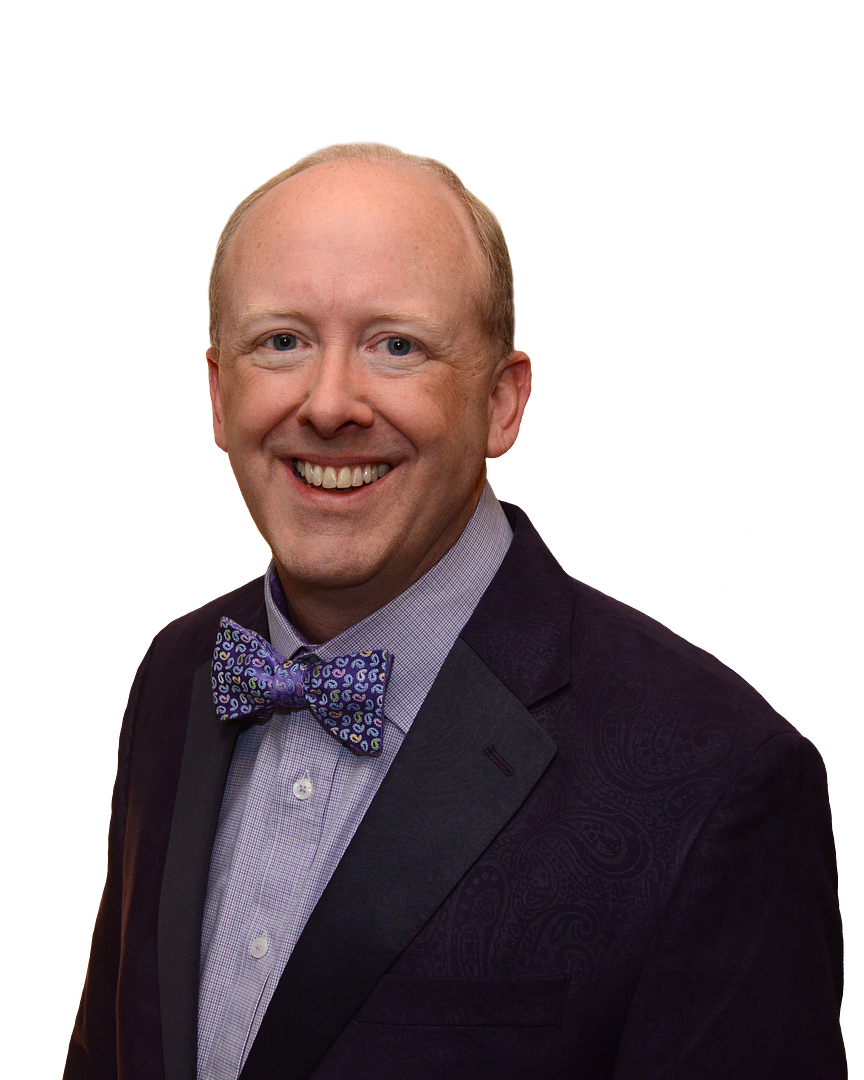 Join us in welcoming ventriloquist
David Crone
as part of our new Family Entertainment Series. These special shows, held on select Wednesday nights throughout the summer, are geared especially toward families and begin at 7:30 p.m.
Thursday, June 21
The Forge
The Forge
is a cutting-edge brass and percussion band aiming to bring a new and unique voice to the classic sound of brass music. Their shows are described as "Epic Tunes Recast in Brass."

Friday, June 22
Ciarán Sheehan "Broadway & Beyond"
Irish-born Ciarán Sheehan is an acclaimed actor, singer and voice healer whose performances are known to "warm the heart and touch the soul." The quality of his voice and his knack for capturing the audience is what makes him a beloved and remarkable performer.
Norma Faris Ohio Pre-Teen & Junior Doubles Shuffleboard Tournaments
The
Norma Faris Ohio Pre-Teen Doubles Shuffleboard Tournament
(age 12 & under) will take place on Tuesday, June 19, and the
Norma Faris Ohio Junior Doubles Shuffleboard Tournament
(age 15 & under) will be held on Thursday, June 21.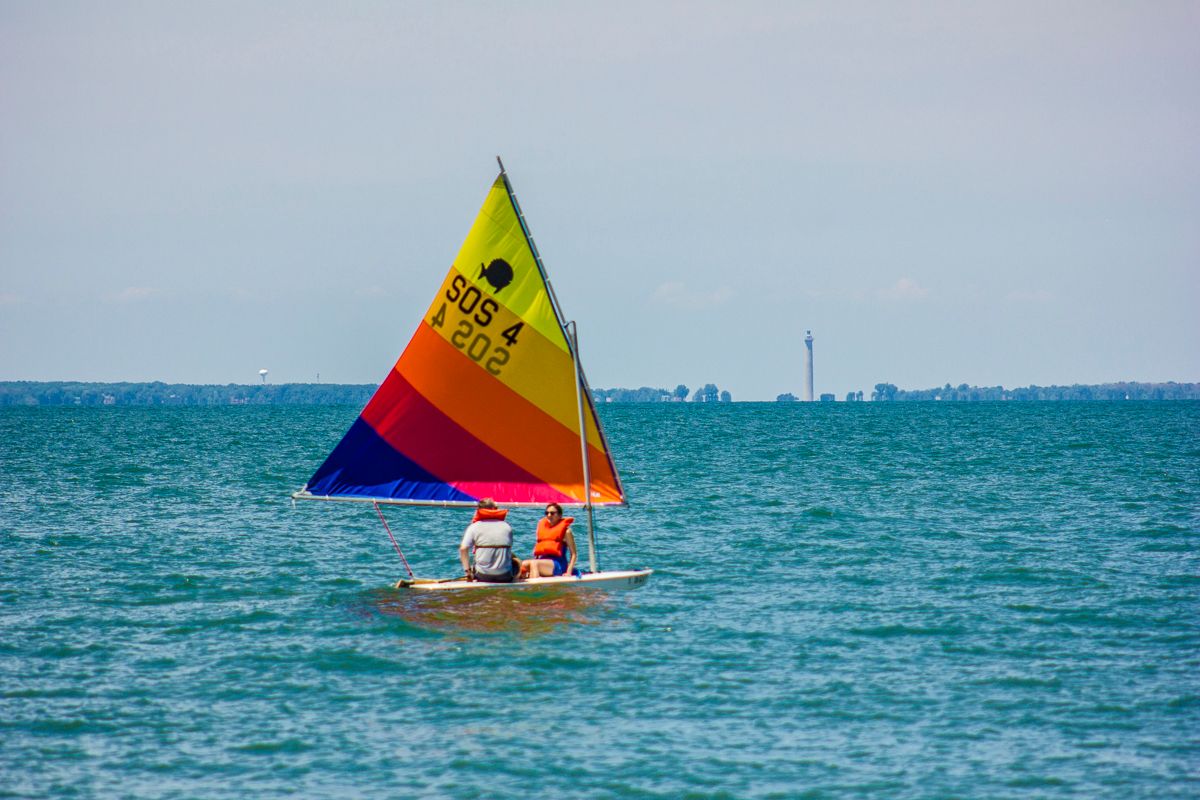 WOW Sailing Classes
Women on Water (WOW)
will once again offer beginner and intermediate sailing classes for women age 50 & older. Beginner instruction (Level I) will take place Monday, June 25-Friday, June 29, and Intermediate Instruction (Level II) will take place Monday, July 9-Friday, July 13.
Art in the Park
Sunday, June 17
1-2:30 p.m.
Pavilion
The Rhein Center presents an activity for Lakesiders and guests. Participation is $1, and the activity changes weekly.



Wooden Boat Rides & Sunset Cruises
Monday, June 18 &
Thursday, June 21
6 p.m. & 8 p.m.
Dock/Information Center


These 30-minute rides begin at 6 p.m. with the last ride departing at 7:30 p.m. The cost is $20 for adults and $6 for children (ages 4-12).

Hour-long sunset cruises aboard Amazing Grace start at 8 p.m. The cost is $32 for adults and $10 for children (ages 4-12). Children age 3 & under are not permitted.

"Ohio: The Heart of It All" Gallery Talk

Monday, June 18

3:30-4:30 p.m.

Hoover Auditorium Lobby

Join Mazza Museum curator, Dan Chudzinski, as he leads participants on a tour of "Ohio: The Start of It All," an exhibit on loan from the Mazza Museum.



Farmers' Market
Tuesday, June 19 &
Friday, June 22
9 a.m.-12 p.m.
Walnut Avenue & Third Street in Front of Hoover


Farmers' Market vendors will sell fresh produce, honey, herbs and homemade baked goods.




Blessing of the Fleet Friday, June 22

As part of the Blessing of the Fleet programs, there will be a dinner, wooden boat rides and Blessing of the Fleet.
Deadline for the Art Show
The deadline to enter the
Lakeside Art Show
is 5 p.m. Wednesday, June 27
.
Lakesiders of all ages are encouraged to participate.

Sign up for Rhein Center Classes
Online registration with credit card payment opens at 8 a.m. each Thursday for the following week's classes. This year, the Rhein Center will also be offering Saturday classes.
Kids Needed to Deliver Lakesider Newspaper

At 9 a.m. Fridays, kids (ages 10-15) are invited to the Legacy House, 217 Walnut Ave., to deliver
Lakesider newspapers
.
On Saturday, 12 children (ages 6-10) are needed to hand out the
Lakesider
on the Hoover Auditorium porch from 7:30-8 p.m. Report to the porch at 7:15 p.m.
Volunteers will receive their choice of a free Coffee & Cream soft-serve ice cream coupon or miniature golf coupon.


Rules & Regulations

As a gated community, Lakeside Chautauqua values the safety and health & wellness of our guests and residents. View the
Rules & Regulations
.
Trash & Recycling Services
Annual Photo Contest

Lakesiders of all ages are invited to submit photos to be featured in the 2019 Calendar of Events brochure, as well as on Lakeside's social media pages,
website
,
blog
,
Lakesider
newspaper, advertisements, etc.
The deadline for submission is Friday, Oct. 5. Read
full contest rules
to enter.


Fourth of July Float Parade Registration

Float Parade participant forms are available
online
. Return the forms to the administration office by 12 p.m. Saturday, June 30.
Keeping Lakeside Safe
As an increased measure of security and safety, the Danbury Police Department (DPD) will have a noticed presence in Hoover Auditorium and around Lakeside this summer. Keeping Lakeside safe is our priority, and we're thankful to have the support of the DPD.

Health & Wellness Weekly Schedule

Download our weekly Health & Wellness Class Schedule to view class times, instructors and locations. Please note: not all classes are offered each week. View our website for additional recreation updates.

Looking for a place to stay this summer? Book a room at the
Fountain Inn
or
Hotel Lakeside
. Lakefront rooms at Hotel Lakeside starting at $135.
Movie Tickets:
$7/adult,
$3/youth (under 12)

Show Times:
3:30 p.m. & 8 p.m., unless otherwise noted.
Review the upcoming
movie schedule
.