We wish our families, our patients, and all of our staff
a wonderful, healthy and Happy Thanksgiving!
For over 11 years the staff of Weaver Reckner Reinhart Dental Associates has come together to create beautiful Thanksgiving baskets for families in our community. This year we donated trimmings for a Thanksgiving dinner, along with essential items to fill a pantry in each of the 20 Thanksgiving baskets, and delivered them to the
Keystone Opportunity Center
. The center serves over 200 families each and every month, and welcomes donations and volunteers throughout the year.
"This year the doctors in our practice donated a $25 gift card for each basket to Hennings Market. Our team pulled together and were able to fill each one to the brim. We look forward to preparing the baskets, it's an important part of our Holiday, and we are glad we can make a difference." says
Marie Guldin,
C.D.A., E.F.D.A., Community Event and Project Coordinator, who organizes the project.
On November 4th, the Leadership Team got out of the office to work on our annual plan and we captured the moment with a selfie :)
Have a Brighter Smile! Whitening Special, $295
Want a more beautiful smile? We can help you look your very best by using an Opalescence Whitening Take Home System. Our Whitening Special is $295, begins December 1, 2016 and expires on February 14, 2016. It is available at both our Souderton and Harleysville Offices. Patients can also purchase a gift certificate to surprise friends or family!
Learn more about our Opalescence Whitening Take Home Kits
.
Contact us to make an appointment.
Annual Souderton Holiday Parade and Tree Lighting Ceremony
Saturday, December 3, Parade at 11am, Tree Lighting at 6pm
A Holiday tradition not to be missed. View the parade route map. Be sure to return in the evening from 6 to 8pm to enjoy the

Tree Lighting Ceremony

on Main Street. Visit Souderton-Telford Main Streets for more information.
Telford Annual Tree Lighting Celebration
Friday, December 9, 6 to 8pm
Enjoy the carol singing, hot cocoa, home made cookies, and photos with Santa. entertainment by local students and then the arrival of Santa Claus on a fire truck with flashing lights to light the official town Christmas Tree. Children will sit on Santa's lap to give him their Christmas lists, while parents take photos. Enjoy the small town fun! Telford Train Station, North Main Street and Penn Avenue, Telford, PA,
Click for more information
259 N. Second Street, Souderton, PA 18964
Don your reindeer ears and hoof around the streets of Souderton at either a walk or run. Afterward, enjoy a breakfast and prize ceremony at the community center for active adults. All proceeds benefited the programming and
Meals on Wheels at Generations of Indian Valley
.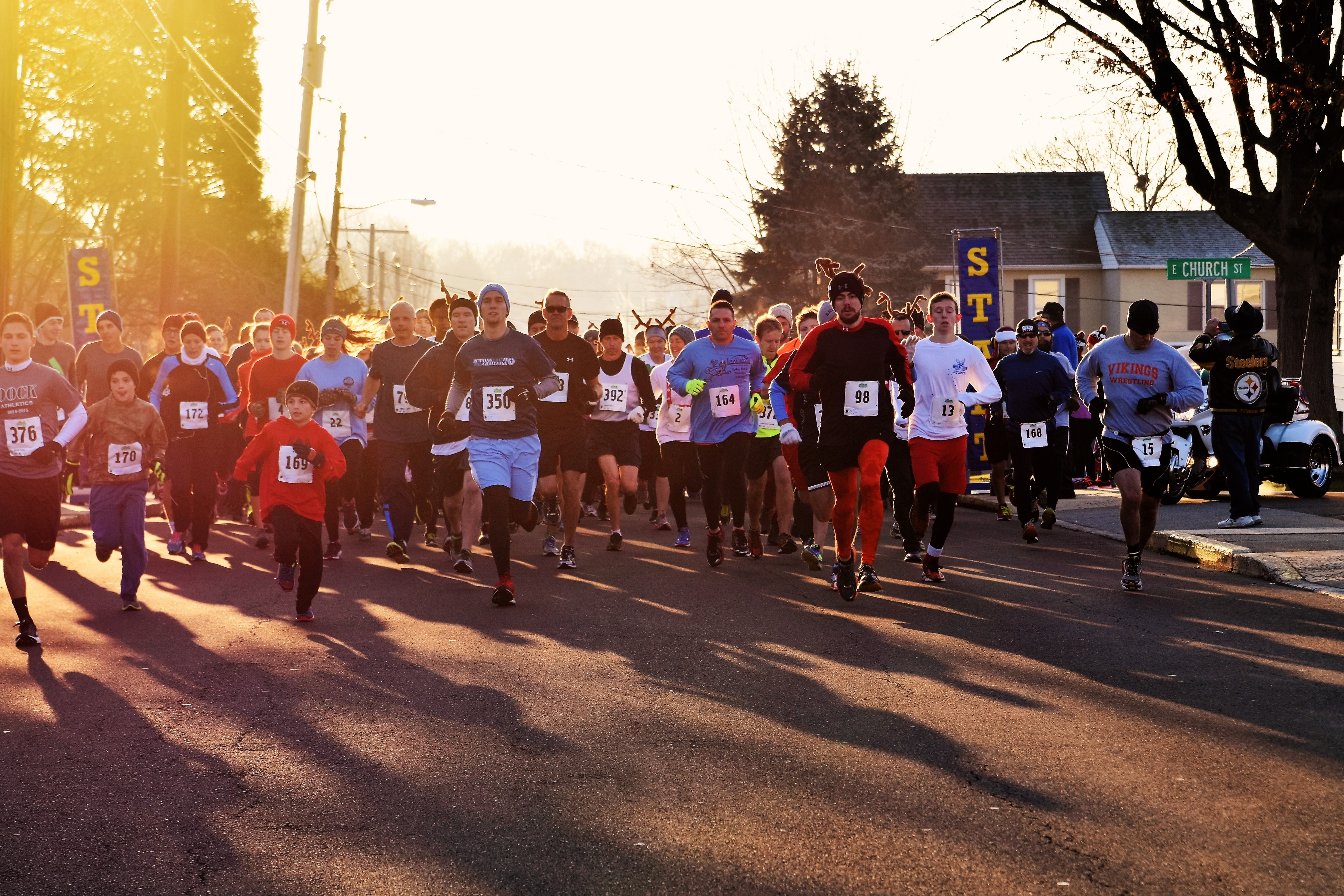 Holiday Poinsettia Pick Up at Our Harleysville Office
Every year we look forward to decorating our office with beautiful poinsettias from Prayers and Poinsettias! This holiday season we look forward to seeing all of our patients and neighbors when they come to collect their plants at our Harleysville office at 181 Main Street on December 1st. Prayers and Ponsettias was founded by our own own
Mary Lynn Beatty, R.H.D.
Prayers and Poinsettias
is a faith-based non-profit organization. It was inspired by a mother's love and her desire to insure her children's education. Their mission is to provide scholarship funds for children whose mothers have breast cancer. Any questions,
contact Mary Lynn
, visit their
facebook page
or
website
.



Reminder: Dental Insurance and Flexible Spending Accounts Renew December 31, 2016

J

ust a reminder that flexible spending accounts, and most dental insurance, renew annually. So if you have any dental care needs and have not yet hit your benefit limit consider making an appointment before the end of the year.
Enter Contest by November 30th
Our November monthly contest is a $25 visa gift card. Each office will select a winner on November 30th. Enter below and good luck!
Manna On Main's Hope for the Holidays
Please consider supporting this worthwhile program to help families in our area: The Hope for the Holidays Gift Card Program
is designed with the idea of giving parents the dignity and trust of purchasing gifts they feel most appropriate for their children. Last year, Manna provided $75 gift cards to each of the 430 children who participated in the Hope for the Holidays program. Over 189 families had a more joyous holiday season, and together, the program helped bring smiles to parents' hearts, and excitement and wonder to children during the holidays.

For shopping convenience, they accept only Walmart and Target gift cards. Sponsors may also contribute new books, diapers & wipes, twin size bed sheets only. Due to space constraints, please deliver these items to Manna between November 23 and 30.
In Our Patients' Words
Reviews on RateABiz.com and Facebook
"My visit was just great, my fear has been cured! Today, during the filling I didn't feel anxious at all, you guys are very gentle, and as far as I am concerned, you are simply the best, thank you

!"
by
Mary A.,
November 9, 2016
Did you know that 50% of adults do not have a dentist?
Please consider referring your friends and family to our practice so we can help them improve their oral health
Thank you for your feedback, it means a lot to us! And thanks to all of our patients whose reviews appears on
our home page
,
Rate a Dentist

,
and
our facbook page
. We truly appreciate it.
We are Here for You
From routine check-ups to advanced care, we are there for you when you need us. Our dentists have advanced skills in orthodontics, periodontics, endodontics (root canal), reconstructive dentistry and cosmetic dentistry. Learn more about our Dentists, Dental Assistants, Dental Hygienists, and Business Assistants.
Souderton, PA 18964
Phone: 215-723-2162
Harleysville
The highest compliment
you can give us is to refer
your friends and family!
Now Offering Dental Implant Free Consultations.