A quick news source on the benefits and discounts available to health centers through Community Health Ventures, NACHC's business development affiliate.


Introducing Optomed – manufacturer of handheld fundus cameras with AI to control diabetic retinopathy.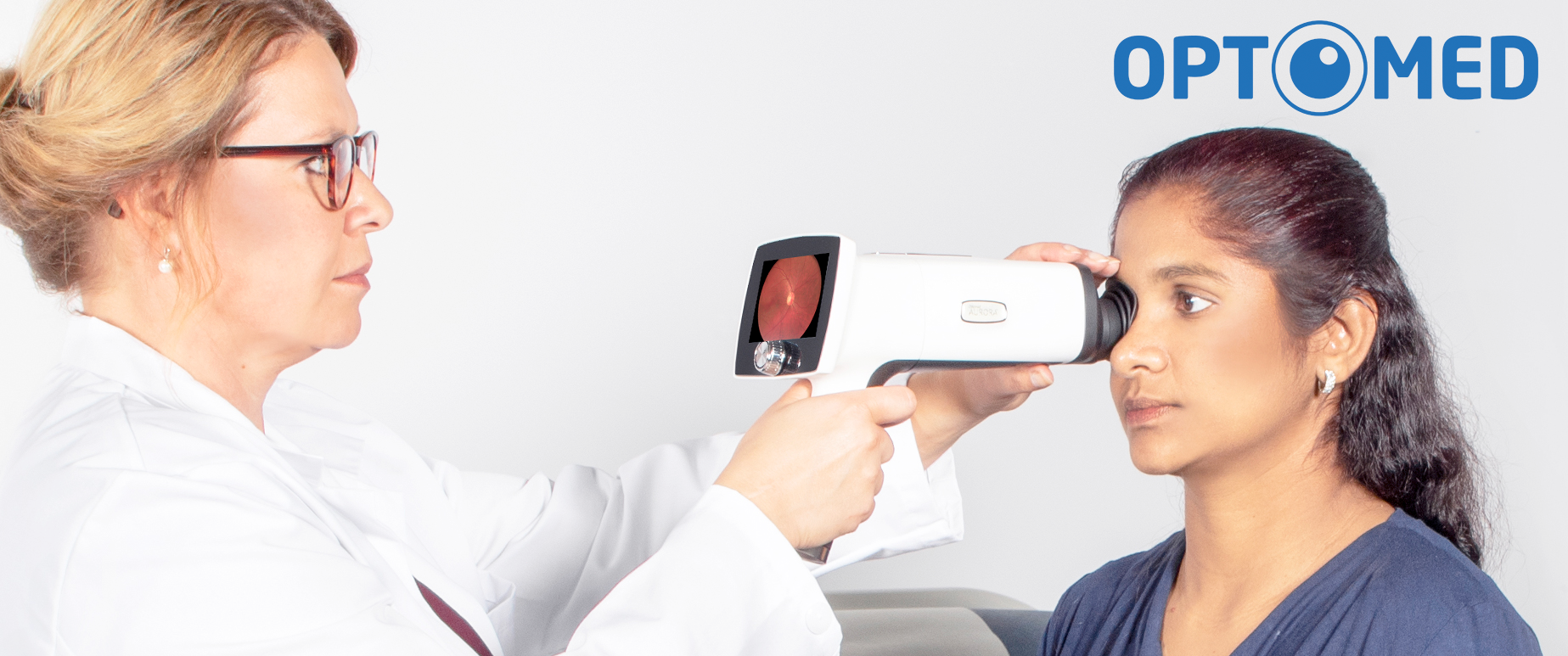 Since 2000, Community Health Ventures (CHV) has worked to connect health centers with best-in-class vendors. We are excited to announce our partnership with Optomed USA. Optomed, the world leader in handheld fundus imaging combines handheld fundus cameras with software and artificial intelligence with the aim to transform the diagnostic process of blinding eye diseases such as rapidly increasing diabetic retinopathy. Optomed's mission along with CHV is to provide innovative and affordable solutions that enable eye screening for everyone. CHV's position in the marketplace is unique and perfectly aligned to expand Optomed's market presence and education in the growing health center movement.
QUARTERLY PROMOTIONS - Save up to $600K with
GE Healthcare and Phillips Healthcare

CHV's GPO partner Provista-Vizient offers quarterly promotions. This quarter features GE & Phillips who are offering even deeper discounts through December 31st.
Save up to $600,000 off contract price on PET/CT products

Pricing advantages - get access to financing options, flexible and incremental payment terms, and service discounts

Save on Imaging, Capital Equipment, Laboratory and more.
Click on the link below to see all of
Download Brochure.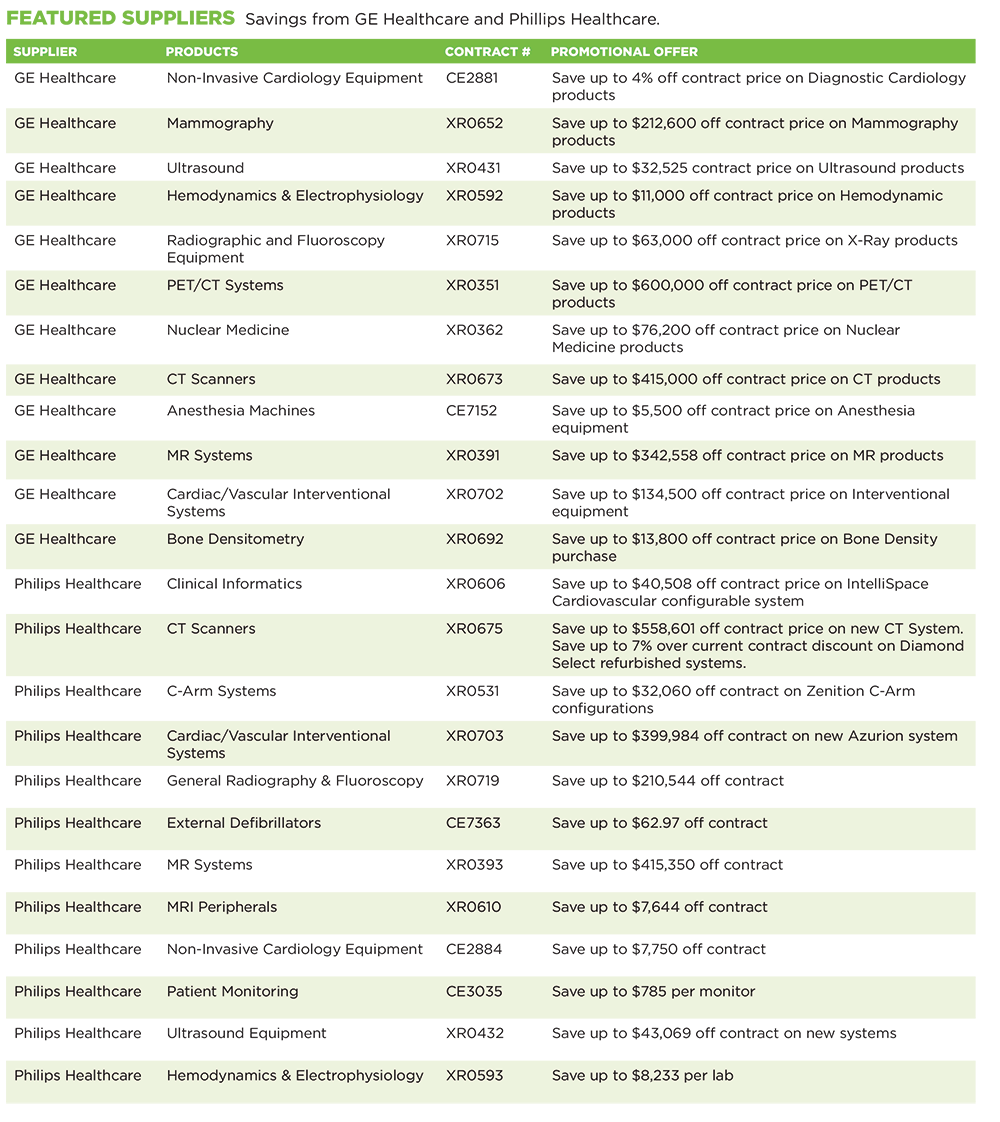 Mobile Clinic Discounts with TESCO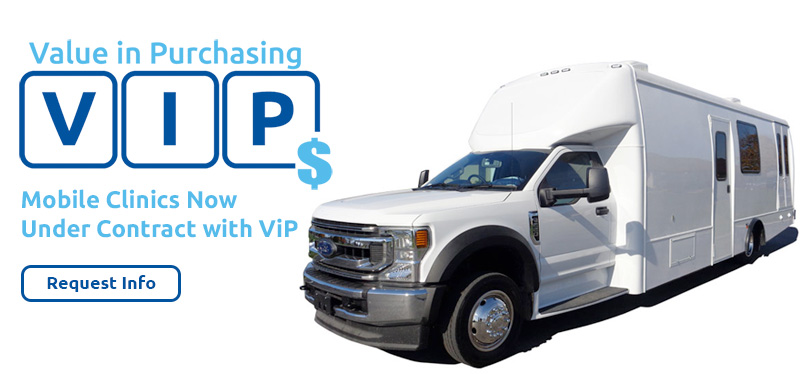 Many health centers utilize mobile clinics to better connect with their communities or serve patients who may not be able to travel. Community Health Ventures partners with Transportation Equipment Sales Corporation (TESCO) to support health centers' mobile clinic needs. TESCO builds mobile clinics on Ford bus and truck chassis. Significant discounts are available to ViP members.
Take a Virtual 360° Tour

Save with ViP & Welch Allyn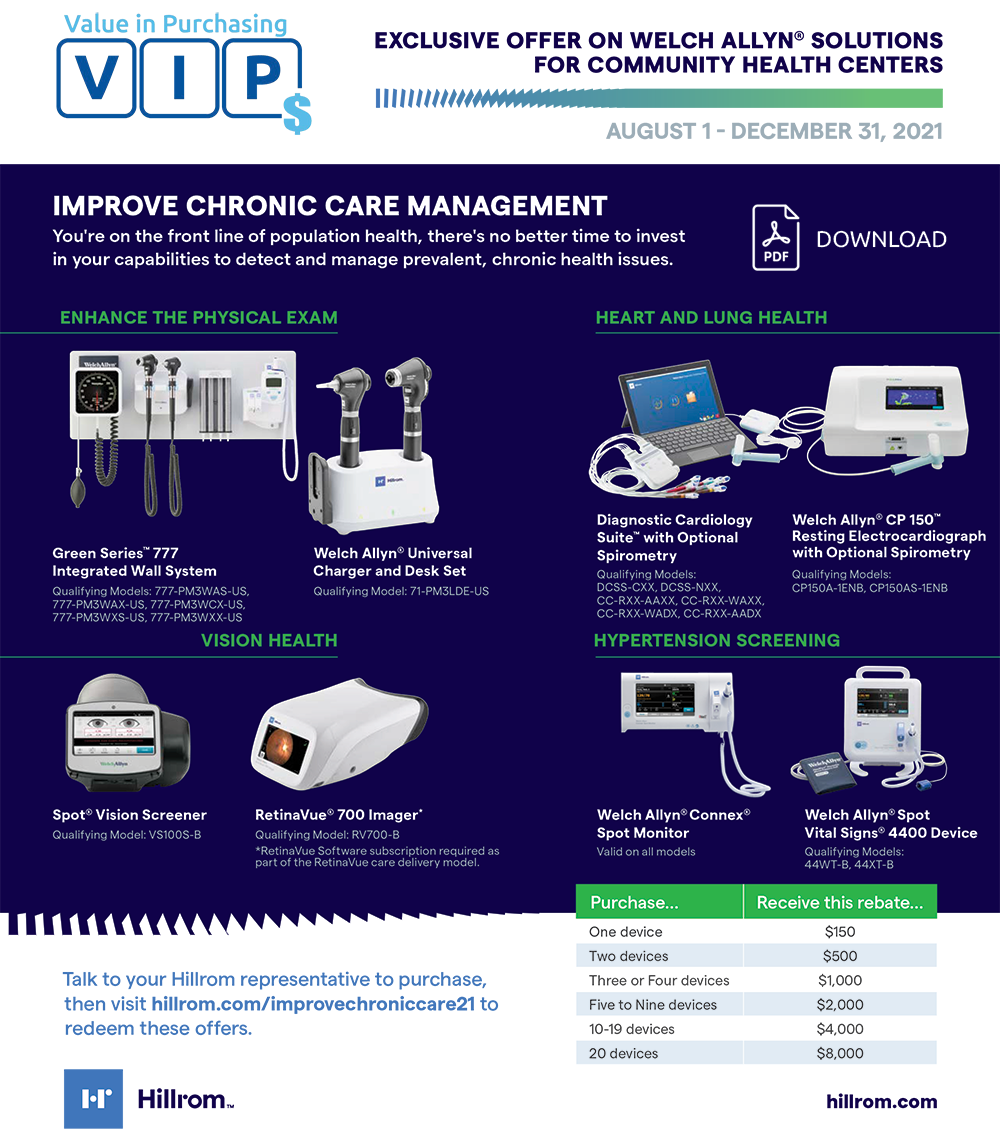 Community Health Centers are the first line of defense against health issues for so many communities. Health centers help patients effectively manage chronic conditions and identify risk factors early, helping achieve better outcomes at lower costs while improving both the clinician and patient experience.

In recognition of this work, Welch Allyn /Hillrom are offering additional savings and rebates to health centers through ViP. Click below to learn more.
Discover The ViP Construction Checklist

Whether you are renovating or expanding, ViP is here to help with savings on design, construction, and overall facility operations through our contract portfolio.
We also offer construction consulting services through our supply chain partner, Provista/Vizient. Our consulting services team includes industry experts to support you in a wide range of facilities and construction initiatives, including: aggregation of spend, architectural services, vendor cost reduction, and much more.
Click on the link below:
Download Checklist.
Enroll Today!
Want to learn more about how ViP can help save you money? To learn more about this special offer or to enroll in ViP, please contact: Rodrigo Peredo - rperedo@nachc.com or
Alex Vactor-avactor@nachc.com