Savings Through Association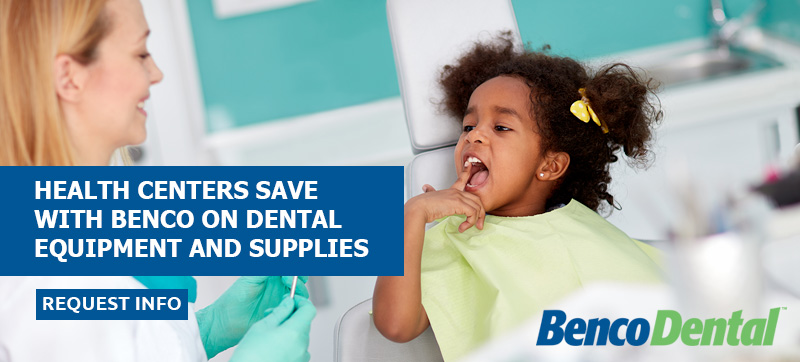 Benco Dental is the nation's largest independent distributor of oral healthcare technology and supplies!

CHV, the business development affiliate of the National Association of Community Health Centers, partners with Benco Dental through the Value in Dental (ViD) Program. ViD is the only dental purchasing program that offers standardized, discounted pricing to health centers resulting in average savings of 15%.

As the fastest-growing dental distributor, Benco employs over 700 account executives who can service any health center regardless of where they're located.

ViD and Benco Benefits:
Pricing that aggregates the national volume of health centers to secure uniform, discounted rates.
15% average savings.
Free-goods program averaging 3% additional savings.
No minimum order requirements or freight charges. Discounted service rates.
A dedicated CHC team that works only in support of health centers.
21% of health centers that offer oral health services worked with Benco and ViD in 2020.
700 Benco account representatives work out of 50 regional offices throughout the US.

211 N Union Street, Suite 200
Alexandria, Virginia 22314