Please Welcome to the
Neighborhood
"Loved the site - made it very easy to find a trainer offering exactly what I was looking for."-GR
"I really appreciate what your site has done for my business and I will definitely share...how it has helped it grow. Thanks again"- MS

Commitment Vs. Attachment
New York Personal Trainer
Why do some people lose the
weight and keep it off while other
s add and lose
the same ten pounds?
The difference may be attachment versus commit
ment. When you are attached to a goal, there is a tension. You may not want to lose weight for the right reasons, such as being healthy and having the energy to do what you want to do. You may be on a diet to look good, fit in new jeans and impress friends. When you are committed, you have set a goal and are dedicated to it. When you fall off the bandwagon, you accept and forgive yourself and get back on it with no or little drama. Once you are committed to health and their workout routine, you ARE the workout routine. If you are in pain or tired (unless it is to an extreme) you will still work out. You will not make excuses of no time, energy or money. Also, when you are committed to working out, you accept yourself and your body first. You are comfortable with yourself and come from a place of being fabulous already.
As a personal trainer, I support people to have healthy goals without being at a too skinny or a fat extreme, and without excessive dieting and exercise. It is up to you to choose your fitness level and how you want to look. This choice should be your own, not family's, friends' or society's. This will also add to a commitment versus attachment to their workout routine. I then support that.
Once you create your goals (and they can change), choose measures such heart rate, blood pressure, cholesterol, waist-to-hip ration, BMI index, tape measure and caliper measures, weight, strength, flexibility, energy and more. Any of these measures alone do not mean anything. These measurements in total, and with your intuitive connection with yourself, will signal progress or not. Again, if you miss any of these goals, forgive yourself and get back on the bandwagon.
Louiza Patsis
trains in Manhattan and Queens. She has a BA in Chemistry and Masters in Science, both from NYU, and is also the author of The Pocket Guide to Fitness on Amazon.
Chris will return next month with another installment of Exploring NYC's Personal Training Gyms. In the meantime, feel free to browse Chris's earlier explorations:
Previous Articles
Thrive
Velocity Sports NYC
Fit Factory
Chris Granville is an ACSM certified personal trainer. A former NCAA Division 1 and professional athlete, he's a managing editor in book publishing and lives in New York City.
Refer Your Favorite Fitness Pro
Let new clients find them here. NeighborhoodTrainers is looking for great trainers and instructors in Manhattan, Brooklyn, Queens, Staten Island, & the Bronx.
Greetings!

Losing weight is #3 on the list of most popular New Year's resolutions for 2014. Reading more books and saving money took the top two spots.

I suppose you could buy a fitness book on sale to start attacking all three. However, 9 out of 10 newly minted fitness fanatics will not reach their goals that way. Get set for 2014 by finding your perfect personal trainer now. Your needs. Your goals. Your neighborhood.

Read on, as Andrea, Louiza, and Will have some holiday helpings for you.

Happy holidays!

Glenn

646-924-6216
"What Should I Eat Over the Holidays?"
By Will Watson
NYC personal trainer
A lot of my clients are asking me the same question! "Coach Will, what can I eat for the holidays?" They know, that i know they know what they should be eating throughout the holidays. After all, I created their meal plans! However, they are looking for an excuse, a way out. Everyone wants to just relax and enjoy the holiday food and beverages that come wit it. Quite frankly, YOU SHOULD.
This time of year only comes around once! Time for family, long lost friends and good eats! Everyone should be able to take advantage without feeling guilty. In fact i believe this time of year can be used to benefit you later. Take on the responsibility of enjoying yourself and with that you also take on the responsibility of getting back in shape and beyond! The old cliche applies, take a step back to take two steps forward! After the holidays you should be motivated to endure all the pain and suffering of getting back to your fitness level and beyond it! Enjoy the holidays and all the benefits of them. Look forward to getting in the best shape of your life in 2014!
A Calorie is Not A Calorie: A Continued Holiday Guide towards Healthy Habits!
By Andrea Parkinson
NY Personal Trainer
Amid the endless concerns about body weight, losing it and keeping it off, one deep fallacy
maintains it's stance: A calorie is a calorie.
Weight loss requires a deficit of calories, weight gain
a surefit. This is pretty clear. But which calories might be the ones that have the worse impact
on our cells' fat making mechanisms? Old schools of thought argue that it really doesn't matter
whether you ingest too many calories from soda or tofu, if there is too much, it all goes to fat,
right? So what does it matter what you eat, as long as you are watching the caloric equivalent?! !
It turns out, this has been wrong. Due to the omnipresence of fructose, It's becoming more
wrong every year. Many processed foods on the market contain this palate enhancer that is
metabolized in much the same way alcohol is. A quick review of how alcohol is metabolized
shows that the biochemical process stimulates what's called novo lipogenesis in the cells. The
latin translates to New Fat. A glass of wine, a bottle of Snapple, or a a bag of Skittles: None of
them have fat on the nutrition label, yet fat is what our body produces to handle them once
ingested.
Keeping this in mind as we plunge deeper into the holiday season could very well ameliorate
some of the damage our gluttony might bring. Going to lots of events right now? Here are
some tips on what to eat, and what to avoid:
1. Go Paleo: When faced with a banquet, look for the least processed things on the table, and
load up there. This includes the usual salads and roasted veggies, but it also includes rich
meats like duck and turkey and ham. Avoid creamed vegetables that might include cans of
creamed soup that are loaded with sodium and fructose. Stay away from candied anything and
try to keep the extra starches to a minimum. The right foods will tell your body that you have
had enough. The wrong ones will demand that you keep eating.
2. Stick to seltzer, milk, or water. Coffee and tea is fine with milk and a tiny bit of sugar. A S
tarbucks Eggnog Latte is not ok. Stay away from juices and energy drinks. If you are craving
a soda, eat an orange. The fiber and nutrients in fruit are great ways to handle a sweet tooth.

3. Keep your cocktails simple and spare. Don't drink before eating. Don't drink too much.
4. Take a look at some of your go to quick snacks and reconfigure them to eliminate as much
processed sugars as possible. Many so called energy or protein bars and shakes are filled with
them. Granola bars are often little than a well packaged set of bread and sugar that don't have
enough fiber in them to make them worthwhile nutritionally. Raw nuts are a great thing to have
on hand, add a few bits of unsugared dried fruit, and you have a genuinely healthy alternative. !
5. Exercise as often as possible! Don't try to calculate the amount of calories you might be
burning. Just work out and work hard for as short or as long a time as you can every day. The
gains that exercise brings will also assist in reversing some of the damages of
overconsumption!
6. Enjoy! Just remember that you are in control. Keep yourself armed with knowledge and
your commitment to remain lean and healthy.
Start the New Year Pain Free
Personal Trainer in Manhattan
Experiencing pain in your body during the Holidays?

Remember that what we put in our bodies can affect the way we feel. The more anti-inflammatory foods we consume the quicker we can get rid of any inflammation in the body which can cause pain, limitations in movement, and swelling among many other things.
Here are some nutritional tips to help you lower the inflammation in your body which will therefore affect the amount of pain you feel. Remember that when our bodies are receiving anti-inflammatory foods and foods in their natural state we are able to heal faster.
Cut back on your sweets consumption

* Avoid buying juices, instead make them yourself at home by either juicing or making a smoothie.
Prepare or buy fresh foods
* Prepare your foods at home whenever possible
* Buy fruits and vegetables at the Farmer's Market whenever possible.
* Avoid eating foods that have preservatives and additives, not only does this increase the amount of inflammation in the body
* If you cannot read and/or understand the ingredients avoid it.
* Avoid/limit caffeine and other stimulants, Alcohol, which stimulates the nervous system and can cause your heart to beat fast, anxiety
Consume some Omega 3 fatty acids to help reduce inflammation in your body
* The following are a few of many sources that contain a good amount:
Flaxseeds, Walnuts, vegetable oils.
Learn Your Body Mass Index (BMI)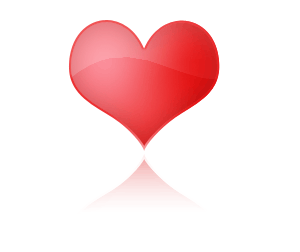 Body Mass Index (BMI) is essentially a height to weight ratio. Am I a healthy weight for my height.
Figure out your BMI now.
Underweight = < 18.5
Normal Weight = 18.5-24.9
Overweight = 25-29.9
Obese- 30 or higher
Remember, speak to your doctor before starting a fitness program and then seek out the right personal trainer for correct program design. Enjoy your workout!