Lisa Neilsen
Health Coach
Personal Trainer

Angela Blackwood
Personal Trainer
Personal Trainer, Group Fitness & Yoga Instructor

Andre Valdez
Personal Trainer, Group Fitness & Martial Arts Instructor
PersonalTrainersNYC.net
is here with lots of great information to help you find a trainer, instructor, nutritionist, or massage therapist and then get the most out of your sessions. Read articles from your friendly Neighborhood Trainers


Greetings!
Spend some time in Central Park and check out the beautiful fall colors. Meanwhile, here a few new tips from your NeighborhoodTrainers on stretching, moving, and eating well.
Enjoy!

Workplace Stretches from Beth Tascione, Yoga Instructor
Does your upper back ache or your neck feel stiff after sitting in front of the computer for a while? Here are 2 quick and easy stretches you can do right at your desk to relieve those aches, improve your posture and your breathing.
Beth Tascione, Yoga Instructor
1) Sit up nice and tall at the edge of yoru chair - both feet on the ground, sitting bones anchoring into your chair, crown of your head reaching up to the sky. Clasp your hands behind your back, reach your arms gently downward and toward the back edge of yoru chair, draw your shoulders blades together and lift your heart up to the sky. Feel the opening of your chest and breathe deeply into the space you've created in your chest and ribs. Stay for 3 - 5 breaths and then release your clasping.
2) Remain sitting up nice and tall, enjoy the opening you've created in the front of your body. Breathe in deeply and as you exhale drop your right ear toward your right shoulder. You can take your right arm over your head and place your hand by your left jaw and gentle draw your ear closer toward your shoulder. Stay for 3 - 5 breaths. The carefully turn your head downward to look at the outside of your right hip. Move your right hand to the back of your skull and gently guide your head downward. Try not to collapse your chest or round your upper back. Stay for 3 -5 breaths. Slowly bring your head up and turn it back to center and repeat to the other side.
Click here to see more about Beth Tascione or ask her a question

"Get Moving" Tips From Joshua Margolis....
Joshua Margolis, Personal Trainer & Nutritionist
Get Up And Move
Exercising throughout the day adds up. Climb stairs if given a choice between that and escalators or elevators. Walk your dog; chase your kids; get off the subway one stop before your regular destination and walk.
Sexy Body, Sexy Back
Thought that would get your attention, but if you want one you must improve your posture. Standing and sitting up straight will do wonders for your back as well as your social life.

Healthy Eating Tips from Lisa Neilsen, Health Coach
Eat Less, Play More
As adults we seem to have lost our instinct to prioritize play. In our busy world, with its emphasis on work and responsibility, to be healthy and balanced we must work on more than just our bodies; we must feed our hearts, minds and spirits.
Remember when you were a child and you got so wrapped up in playing, imagining or creating that you didn't want to stop when it was time to eat? Do you remember leaving...read more
About Us
"Finding A Trainer is A Personal Choice."
NeighborhoodTrainers.com is here to help you find the personal trainer, yoga or pilates instructor, nutritionist, or dietitian to fit your needs and goals right in your zip code.
I have always believed that everyone who wants to live a healthy lifestyle deserves the opportunity. Being able to bring fitness professionals together with people who need assistance to realize their fitness goals is something I have always enjoyed.
Got A Question?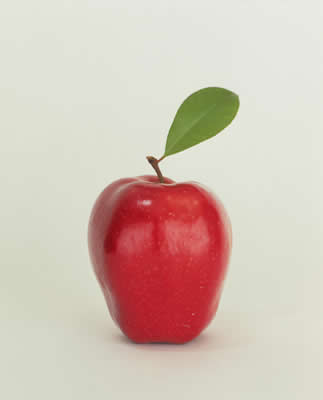 Email us
your question and
we'll have a fitness professional
answer it.