To Be and Make Disciples of
Jesus Christ
Change of

Contact Information?
Click here
to fill out an online form to help us update your information for our records.
Contact Us?
Saint Mark UMC

Call us:
9 am - 5 pm (M-Th)
(864) 882-2603
Pastoral Care
Emergencies or after regular office hours
call or text
(864) 888-7072
Saint Mark 2019 Ministry Guidebook
Click here
to view the entire Saint Mark 2019 Ministry Guidebook with information about church structure, leadership, ministries and our 2019 budget.
Check Out Our Entire Church
Calendar of Events
Click here
to see what is going on at Saint Mark this week and the weeks to come.
Fifth Sunday
in Lent
April 7, 2019
Sunday
9:00 am
for all ages
9:55 am
Fellowship Time in the Atrium
10:15 am
Traditional Worship
Sanctuary
10:15 am
Celebration Worship
Saint Mark Center
4:00 pm
TREK for Children
4:00 pm
Wings 'N Things
5:30 pm
In His Eyes
Listen to Last Week's Sermon Today
If you were not able to attend worship on any given Sunday, you can still listen to the sermon.
Click here
to select and listen to sermons that you may have missed.
Got Good News To Share With Your Saint Mark Family?
Good news lifts our spirits. Share your good news with us. We will publish your good news in our
"People 'Neath Our Steeple"
feature. Your news will be sent out as an email.
Click here
to share your good news (achievements, births, awards, etc.). Include pictures if you have them.
Interested in LGBTQ+ Inclusion?
Prayer Focus for This Week
Pray for people in your life:
Pray for someone you know who is lonely.
Pray for someone you know who has a chronic or terminal illness.
Pray for someone you know who is struggling with an addiction.
Pray for someone you know who is trying to cope with a loss.
Pray for someone you know who is having trouble making an important decision.
Pray for someone you know who has abandoned their faith in God, or who has never embraced a life of faith at all.
Pray for someone you know who is hanging on by a thread.
Pray that God will show you how you can be God's hands and feet to someone in need of God's touch.
Submit Your Prayer Requests
Saint Mark is pleased to receive your prayer requests . . . for yourself or for friends or loved ones.
Click here
to submit your request to Pastor Todd Davis.
Lenten Sermon Series:

Final Words from the Cross
Through the six Sundays of the season of Lent we will closely explore Christ's final statements. Our four Gospel accounts offer us statements that complement one another, and together offer us a powerful picture of what was on the heart and mind of Jesus as he died. As we prepare ourselves for the celebration of Easter, join us in diving deeply into these scripture texts and living our faith in this season.
Worship With Us This Sunday!
Fifth Sunday in Lent
THIS Sunday, April 7


10:15 am

Final Words From The Cross:
bringing the message
Rev. Shawna Darnall
Celebration Worship
bringing the message
Rev. Todd Davis
Church-wide Grounds Clean Up Day
THIS Saturday, April 6

10 am

Meet in the Atrium for Donuts and Coffee
In preparation for Easter, we want to give our church grounds some much needed attention. The main tasks for Saturday, April 6 will be 1) trimming shrubbery, 2) pull weeds, 3) spread remaining mulch, 4) spray weeds in the cracks of our parking areas.

All captains who are available should plan to participate that day to get an idea of the overall plan.
Do you enjoy working in the yard? Come . . . bring your yard tools and participate with other Saint Mark disciples to beautify our Saint Mark property!

If you are interested or if you have questions, contact Joe James at (864) 710-6797 or
click here
to email him.
Charles Ross Celebration of Life

(Son-in-Law of Bill and Diane Caster

and husband of Susan Ross)

Saturday, April 6

2 - 4 pm

Just a reminder to those who signed up to attend . . .
Many in the group are planning to eat supper at Creekside BBQ in Anderson.
Got questions?
Click here
to contact Marla Fuller.
First Annual Spring Auction for Missions
THIS Sunday, April 7

Saint Mark Atrium

This Sunday is Mission Auction Day! We are excited about all the pretty, fun, valuable, wonderful things we will have on the silent auction tables, as well as the deliciously tempting desserts that will be on the live dessert auction tables. We hope you will all join us in the atrium as we raise money for the outreach work carried out by Saint Mark UMC throughout the year. Here's what to expect:
Silent Auction
These items will be ready for bidding starting before Sunday School, so come early and bring your checkbook! Bids for silent auction items will be accepted until 12:15 pm. Sign in with your contact information once, and then PRINT your name and bid amount on the bid sheets for as many items as you would like to win! At 12:15, we will close the bidding and start turning over the items to the lucky winners.
Live Dessert Auction
Throughout the hour after Worship, from 11:15 until they are gone, we will periodically have a live auction for some of the unbelievably yummy goodies that are being donated by our best bakers. You will find everything from Mocha Truffles to a Strawberry Cake, from a Cream Cheese Pound Cake with a Lemon Glaze to a plate of Brownies, and everything in between. And guess what? John Glenn has agreed to be our auctioneer!
And finally, the moment you've all been waiting for . . .
The Pie the Pastor Contest!
Pastor Todd and Pastor Shawna will be working the crowd, each holding their own special collection bucket, asking for your donations. Whichever pastor receives the most donations will receive a pie in the face! They will stop collecting donations at exactly 12 noon, to give us time to count the money. Then at 12:15 pm, as soon as we close the silent auction bidding, we will announce the "winner", and the "loser" will get to throw a lovely whipped cream pie in the face of the "winner"! Remember, the winner is the one with the most donations, so be sure to vote with your cash and checks (made out to Saint Mark UMC), all in the name of supporting the mission work of the church. Pastor Todd thinks (or maybe hopes?) that Pastor Shawna will "win", but I don't know . . . it's all up to you!
Our Saint Mark UMC T-Shirts Have Arrived!
If you ordered a t-shirt(s), you may pick them up the next two Sundays, April 7 and 14, between 9:45 - 10:15 am in the Atrium. Look for members of the Evangelism Team who will be distributing the t-shirts.
We hope you will pick up your shirts this Sunday, and wear them at our Spring Fling, next Wednesday evening, April 10. Wearing your t-shirt that evening will be a great evangelism tool as we welcome individuals and families from the greater Seneca community to our Spring Fling and Easter Egg Hunt.
It Is Time To Order Your Calla Lily(s)
We invite you to purchase a Calla Lily stem or stems in memory or in honor of a loved one. These beautiful lilies will be placed in our two worship spaces on Easter Sunday. Next week, there will be a form in your bulletin that you can fill out. If you are ready to reserve your stem(s) now, click here to place your order online. The cost is $6 per stem. We need your order by no later than Monday, April 8.
The Seven Last Words of Jesus
Sermon Series

Week Six

Wednesday, April 10 at 12 noon

Ascension Episcopal Church

bringing the message

Rev. Mike Shelton

Pastor, Seneca Presbyterian Church

"It Is Finished"

A free lunch will be served in the fellowship hall
Join us on our front lawn
Wednesday, April 10
Beginning at 5:30 pm
This evening of free fun for all ages will include:
Hotdog Supper,
Fire Pit with S'mores,
Bounce Houses,
And More!
Easter Egg Hunt for ages 0-12 years
INVITE YOUR FRIENDS AND NEIGHBORS!!
As part of the community-wide "Spring Fling" celebration on Wednesday, April 10, Saint Mark will host an Easter Egg Hunt for children ages birth to 12 years. It will begin at 6 pm on the front lawn of our church campus. We expect this year's event to be even bigger than last year.
You can help by filling plastic eggs and returning them to the drop-off bins in Ben Hilda side of the atrium entrance. You may pick up empty eggs in atrium entrance on the Doug Berry side. The last day to drop off filled eggs is THIS Sunday, April 7. Your support and gift of candy filled eggs is needed to make the hunt successful and enjoyable for the children who will participate.
For questions about the Egg Hunt, click here to contact Lisa Kiser - Minister of Children's Discipleship.
Join the Seneca Lions' Club on April 13 for their pancake breakfast. They will offer a full breakfast, door prizes and fun fellowship. See any Lions' Club member for tickets. Or click here to contact Dean Garland.
The next session in this five-part series is:
"Speaking Up and Taking Action Matters"
11:30 am - 2 pm
Commons Room
To learn about
...what racism is
...how racism has evolved
...what white privilege is
...behaviors that contribute to racism
...how to be a disciple of racial justice
There will be a light lunch.
We will have door prizes, as well!
Contact Stacy Keelor at (914) 217-8092 with any questions about the series.
Austin Wagner's Senior Cello Recital
Sunday, April 28
5 p.m.
in the sanctuary
Reception in the atrium to follow
Everyone is welcome to attend!
This will be our final Lunch Bunch until the program year kicks off in September. This will be a special time of food and fellowship. Click here to make your reservation(s).
Anderson District Lay Servant School
Porter's Chapel
152 E. Preston McDaniel Road
It's
spring
,
a time
full of new possibilities and new oppor
tunities for serving the Lord.
Have you heard a cal
l to be a Lay Servant and want a
n overview of what
it means to be a
Lay Servant?
Would you like to learn how to
pray
effective
ly?
Would you like to learn
ways to improve your spiritual journey through fruitful living?
Now is the time for you to
explore these options.
Please
join us for
the
Spring
Anderson District Lay Servant Ministries
School
.
Friday, May 3, 6 pm
-
9 pm
Saturday, May 4, 10 am
-
3 pm
Sunday, May 5,
3 p
m
-
7
pm
Basic Lay Servant Ministry
-
Mimi
Keener
Five Practices of Fruitful Living
-
Jens
Holley
Cost: $50 (register before Friday,
April
5)
Classes are open to everyone,
whether
you
are interested
or not
in bec
oming a certified
lay servant.
For th
ose
who are or wish to be a certified lay servant, remember that you
must take a course beyond the Basic course at least once
every 3 years.
For mor
e
information contact Gwendolyn Brown,
Director
of the Anderson District Lay Servant
Ministry at (678)
480
-
5176 or
click here
to send an email.
Join us as together we celebrate
the legacy and mission
of our Saint Mark family of faith!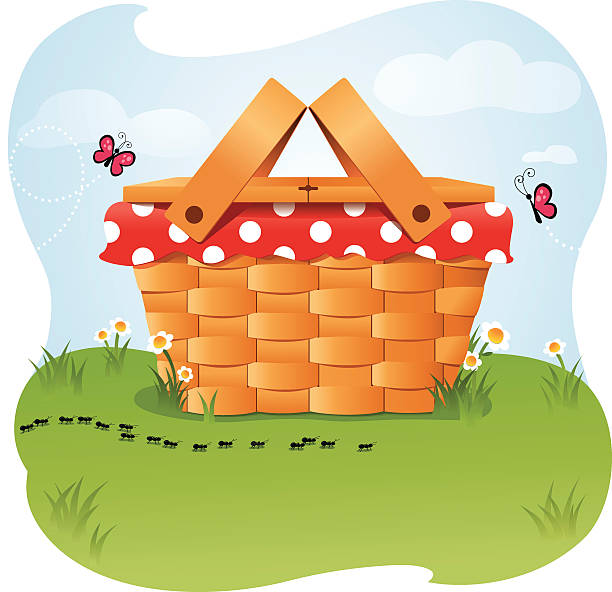 Saint Mark Festival Fundraiser Luncheon

"Picnic for a Purpose"

Sponsored by United Methodist Women

Sunday, May 5

11:30 am

Saint Mark Center

The UMW is sponsoring a fundraiser luncheon immediately following the service on St Mark Festival Sunday, May 5. The theme of the fundraiser is "Picnic for a Purpose" and the menu will feature your favorite picnic foods of fried chicken and ham and lots of tasty side dishes and choices of dessert and beverages!
Tickets go on sale April 7 and can be purchased in the atrium or Narthex as well as online. The cost is $12/adult, $5/children 6-12 years old, and children under 6 eat free. Proceeds benefit three local missions: Ripple of One, Golden Corner Food Pantry, and Fostering Faithfully. Oh, and there will be special entertainment to accompany your dessert!
Got questions?
Click here
to contact Becky Hazelwood.
Our annual Community Lenten services provide weekly opportunities to gather together as the larger Body of Christ for midweek observances of Lent. This year, the messages each Wednesday will be based on the seven last words of Jesus from the cross.
Visit Prison with Your Prayers During Lent
In worship at Saint Mark each Sunday of Lent, during the Pastoral Prayer, you will have the opportunity to pray for those prisoners listed in your bulletin. You will also be encouraged to take your bulletin home and pray for them during the week. Hopefully you are aware of the Biblical mandate to remember and visit those in prison. Visiting Prison with Your Prayers might be a good first step that could open future opportunities for ministry and service.
Thanks for your support, Pastor Todd

Gallery of Crosses Lenten Project
During the six weeks of Lent the Aesthetics Committee will be collecting crosses for the Ministry Wall in Saint Mark's Gallery of Crosses. This wall is dedicated to ministries that Saint Mark has supported since the beginning. Last year over 39 missions were recognized and are represented with small wooden crosses surrounding the large cross in the gallery. Hopefully, you have been impacted by one or more of the missions and would consider honoring the mission with a cross.
Personally, the small group study, Companions in Christ, made a real difference in my life, and I plan to place a cross on the wall to commemorate that mission. Our goal is to commemorate as many missions as possible during Lent. After Easter the Aesthetic Committee will place the crosses on the wall and prepare a book with all the special memories of the ministries that Saint Mark has supported through the years.
In addition, the Aesthetic Committee is continuing to collect crosses for the other cross walls in the Saint Mark Gallery of Crosses. We invite you to contribute crosses for the other two walls. These will be hung after Easter when the crosses for the Ministries are hung.
Joyce Carney
Aesthetics Team Leader
Which Ministries Have Impacted Your Life?

Ann Hope, Feeding the
Homeless, Food Box
Ministry


Salkehatchie Summer Service

METS, Elderberries


Wings for the Lord


In His Eyes


MYF - Methodist Youth Fellowship

SMURF - Saint Mark United Repair Force

Chancel Choir, Bell
Choir, Gospel Choir,
Celebration Worship
Team
Church Family Night,
Church Fellowship Night,
Recharge, Renew, and
the Gathering


Eleuthera Mission

Local Outreach Ministries

Golden Corner Food
Pantry, Our Daily Rest,
Our Daily Bread,
Wilderness Way Girls'
Camp, Habitat for
Humanity, Presbyterian
Fund, Rosa Clark Clinic


Wednesday Morning Prayer


Sunday School for All Ages

MAD Camp (Music, Art, Drama)

KITS -

K

eep in Touch Support

KITES - Keep in Touch Every Student


National and International Relief Ministries

Katrina, Red Bird,
Mexico


Prison Ministry - KAIROS


Military and Veteran Mission - Honor Flight


UMCOR - United Methodist Commission on Relief

Epworth Children's Home
It is your financial pledges, donations, and gifts of service that bring these ministries to reality.
Thank You.

Palm Sunday Worship
Traditional Service in the Sanctuary
Celebration Service in the Saint Mark Center
Maundy Thursday Service
with Holy Comunion
Clemson and Saint Mark UMC Choirs
Clemson United Methodist Church Sanctuary
Good Friday Tenebrae Service
Clemson and Saint Mark UMC Choirs

Friday, April 19
7:00 pm
Saint Mark United Methodist Church Sanctuary

Easter Celebration of the Resurrection
Sunday, April 21
10:15 am
Two Services:
Traditional Service in the Sanctuary
Celebration Service in the Saint Mark Center

Attention United Methodist Women (UMW)
We are collecting items for the women who are incarcerated at Leath Correctional Institute. These items include;

Toothpaste (10oz tube or smaller-factory sealed)
Fixodent Denture Cream
Denture Cups
Toothbrush (adult- factory sealed)
Deodorant (3oz or smaller)
Vaseline
Shampoo (20oz or less-plastic bottle, no pumps)
Handsoap
Socks (white only)
Washcloths (white only and no insignia or emblems)
Kleenex Tissue (box or single individual)
Yarn
You may drop off these item at both atrium entrances
this Sunday, April 7
. Look for designated bins.
For more information,
click here
to contact Marlene Edlund.
CDC Parents' Night Out
Sunday, April 28
Sunday, May 19
10:15 am

During Celebration Worship
Saint Mark Center
ELDERBERRIES EVENTS (FOR 50+)



ARE YOU 50+?


Here are some

Elderberries Events

that might interest you. Save the date(s) on your calendar.
Journey to the Resurrection
Trinity United Methodist Church
No cost, but reservations required
Lunch Bunch (last one until fall)
For more information about our Elderberries ministry or any of these events,
click here
to contact Marla Fuller.
Writing to Decision Makers



Writing is a powerful form of advocacy and can be a more comfortable way to share your story. It allows you to control and craft your message to clearly and succinctly connect your personal experience and faith values with a call to action. Whether through physical mail, an email, or an online form, you can write directly to most public figures. These addresses can be found on the "Contact Us" or "Staff / Leadership" sections of their website.

As you sit down to write your message, consider the following:

Timing / Urgency: Is the decision or issue time-sensitive? While handwritten letters are powerful, sometimes an email is the preferred vehicle to share your views. For example, physical mail addressed to the U.S. Congress goes through security screening that can delay delivery for weeks. And increasingly, offices are giving equal weight to constituent letters regardless of the format.
Identify Yourself and the Reason for Writing: In addition to the information included in the online form or return address label, begin your message stating clearly who you are, where you are writing from, any appropriate affiliations connecting you to others in your community, and why you are writing. Whoever is opening the mail should know quickly that you are a constituent and the appropriate issue staff with whom to share your message.
Focus Your "Ask": Your "ask" (what you are asking the decision maker to do) should be clear and concise. While it may be tempting to share a litany of issues with your elected representatives, the more focused your "ask," the more likely your message will be understood and responded to.
Make Your Message Personal: Decision makers are inundated with information in the form of numbers and statistics. Your message will be more powerful if you make it personal and convey why the issue is important to you, your family, and your community. As people of faith, we are engaged in ministries rooted in relationships and helping the decision maker understand the impacts of her or his decision on the community - attaching names and stories to those numbers and statistics - is a unique asset we bring to advocacy.
Thank You and Follow-Up: Close your message with a note of appreciation for the decision maker taking the time to consider your views and request a response. And after the decision is made, consider sending a follow-up message either thanking them for doing the right thing, or signaling your disappointment. It is important that officials are accountable to their constituents or stakeholders and that they understand we are following their actions.
In addition to your personal message, you may consider asking others in your community to join you in writing. You can bring the contact information and writing materials to a mission team meeting or supper club and spend ten minutes writing personal messages. You might also consider gathering postcards or petition signatures on a common message. These can powerfully illustrate the breadth of support for your position and can be hand delivered by you or a group of advocates.

Friday/Saturday, April 5 - 6


HOST: Oakdale Baptist Church


6724 Hwy 24, Townville, SC


You may be aware of a family that is struggling to connect with an adopted child. Relationships are strained, frustration is high. If you know someone in this type of crisis we would like to offer some possible help.

Wilderness Way Girls' Camp and Oakdale Baptist Church in Townville are sponsoring a two day simulcast this weekend at Oakdale Baptist. This will be a live event broadcast from Texas and will include numerous specialists speaking about childhood trauma, connecting strategies, correcting strategies and more from the Trust Based Relationship Intervention approach.

TO REGISTER: Email wildernesswaycamp@gmail.com
COST: $6.00 for the guidebook
SNACKS: Included
MEALS: Not included (Nearby restaurants and meal breaks)

The conference content is beneficial for adoptive and foster parents, potential adoptive or foster parents, and professionals or ministry leaders serving children and parents. Up to 11 DSS Credit Hrs.

Utica Baptist Church League Golf for 2019
Utica Baptist Church is looking for a few good Christian men who would join them for some good clean fellowship each week. Utica Baptist has a golf league and they want you to join them. They
play 9 holes of Captain's choice golf at Falcon's Lair every Tuesday at 6 pm.
The first date is on April 16
. The cost is $20 for the nine holes, plus food at the end.
There is a signup sheet just outside the church office. For more information, call Jay Bobo at (864)710-4538 or click here to send him an email. He would like to know your 9 hole average to help set up balanced teams.
Utica, Inc BBQ Fundraiser


Saturday, April 27


11 am - 2 pm


Ann Hope UMC


702 Goddard Ave


Seneca, SC


$10/plate



All proceeds will benefit Utica, Inc. Community Outreach. The Utica Inc. Youth Center will work with the youth and families of the Utica community by:

Helping those in need to establish and grow in their relationship with Christ by providing Christian role models and leadership
Providing a "safe haven" for youth to gather and learn
Enabling a positive change in the quality of life of those in the Utica community
Further enabling and promoting the Utica youth by education, training and development of enhanced self esteem, to rise above their circumstances
Assisting the youth in attaining an attitude of self-sufficiency to become more productive members of their community and thus society as a whole
Growing and grooming Christian minded youth to become leaders willing to serve the community in the future
Click here
to reserve your ticket(s), or call (864) 888-5596.
New Bibles Needed - Will You Help?
Pastor Todd talked with Chaplain Larry Epps from Perry Correctional Institution in Pelzer on Wednesday. Chaplain Epps was very excited to report that there seems to be a revival taking place at Perry. Many of the incarcerated persons are coming out of cults or other faiths and asking to be baptized in the name of Jesus Christ. Others are signing up for discipleship programs being offered at the prison. He wanted to thank Saint Mark for their prayers and ask that we continue to support these new believers in this way.
The Prison is needing new Bibles to give to those coming to Christ. If you would like to support this effort, please make your check out to SMUMC and mark the "for" line, "Pastor's Disc. Fund - Bibles". Thank you!!!

Saint Mark Child Development Center
"Let's Go Camping Week"
Can You Help??

The school-aged kiddos in our Child Development Center will be enjoying a week devoted to the joys of camping. Do you have any camping-related items that you would be willing to donate . . . sleeping bags, tents, lanterns, etc.? These items will be used as decorations. Please
click here
to contact Becca Williams, CDC Director if you can help. The items will be needed by
Monday, April 15
.
Saint Mark Child Development Center

Is Now Receiving Donations

for Upcoming Yard Sale in June
Do you have "stuff" that you want/need to get rid of? Here is your chance to finally clean out closets, cupboards, storage units, etc. and help our Child Development Center with their annual Yard Sale Fundraiser. They are receiving items now. For more information,
click here
to contact Becca Williams, director of our CDC.
SAINTS IN SERVICE
HELPING YOU PLUG IN . . .
LET US KNOW HOW YOU WANT TO PLUG IN!
Click here
to discover the many ways to serve at Saint Mark. Fill out the form and submit it. We will get you plugged in!