To Be and Make Disciples of
Jesus Christ
Change of

Contact Information?
Click here
to fill out an online form to help us update your information for our records.
Contact Us?
Saint Mark UMC

Call us:
9 am - 5 pm (M-Th)
(864) 882-2603
Pastoral Care
Emergencies or after regular office hours
call or text
(864) 888-7072
Saint Mark 2019 Ministry Guidebook
Click here
to view the entire Saint Mark 2019 Ministry Guidebook with information about church structure, leadership, ministries and our 2019 budget.
Check Out Our Entire Church
Calendar of Events
Click here
to see what is going on at Saint Mark this week and the weeks to come.
9:00 am
for all ages
9:55 am
Fellowship Time in the Atrium
Faith Formation Sunday Worship
One combined service in the Sanctuary
11:30 am
Churchwide Covered Dish Luncheon
Listen to Last Week's Sermon Today
If you were not able to attend worship on any given Sunday, you can still listen to the sermon.
Click here
to select and listen to sermons that you may have missed.
Got Good News To Share With Your Saint Mark Family?
Good news lifts our spirits. Share your good news with us. We will publish your good news in our
"People 'Neath Our Steeple"
feature. Your news will be sent out as an email.
Click here
to share your good news (achievements, births, awards, etc.). Include pictures if you have them.
Prayer Focus for This Week
A Prayer for Teachers
Dear God,

Grant our teachers an abundance of Your wisdom. Prepare their hearts to welcome and love our loved ones, and may we make sure to show them love and respect in return. Give them grace as they help students who aren't thriving, courage to say what needs to be said, tools and knowledge on how and when to speak love, and strength when they feel weak. When they feel unseen, remind them that no moment goes unnoticed. They are shaping the future in one million small - yet incredibly important - ways every day. We are overwhelmed with gratitude for the gift of learning they share with our children. Bless them, Lord, and may they see even just a glimpse of how their faithfulness will forever impact generations to come.

Amen.
Submit Your Prayer Requests
Saint Mark is pleased to receive your prayer requests . . . for yourself or for friends or loved ones.
Click here
to submit your request to Pastor Todd Davis.
Faith Formation Sunday, is this Sunday, August 18. We will celebrate the many ways faith formation happens at Saint Mark!
Worshiping all together in the sanctuary, we will have the blessing of the backpacks, our rising third graders will receive their new Bibles, our rising sixth graders will receive pocket crosses, and all of us will learn of our ministry theme for this coming year as we renew our commitment to this journey called faith.
Bring a salad, side dish or dessert to share.

We are now set up for you to make your appointment to have your portrait taken for our new Saint Mark pictorial directory.

We are going to try to get all of our photo sessions in during the first week (September 10 - 14), then add days the following week, if needed.
As an added incentive, if you make your appointment by

5 pm on Wednesday, August 21

, your name will go into a raffle and you might win a $100 credit card toward your portrait package.
Appointments are available September 10 - 13 (Tuesday through Friday) from 10 am - 9 pm, and on Saturday, September 14 from 10 am - 5 pm.
Click here
to make your appointment.
You will need to set up an account to make your appointment. To set up an account, click on "Log In" in the top right corner of the page. Then log in and follow the step-by-step instructions.
Sign-up sheets will be available in the atrium this Sunday, August 18.
Got questions? Click here to contact Marla Fuller.
A Walking Tour of Chattooga Belle Farms Has Been Added
For those of you who signed up to attend this event tomorrow, August 16, you should have received an email from Marla Fuller with more detailed instructions. If you didn't receive that email, please
click here
to contact her.
A free walking tour of the farm has been added to the schedule at 10:30 am. Just a reminder to contact Marla if you plan to take advantage of the tour.

Lunch will be at 11 am in the barn.

Saint Mark Child Development
Tomorrow, Friday, August 16
5:30 - 9:30 pm
All Saint Mark family and friends are welcome to use this childcare service for children from infants to 12 years old. The cost is $10 per hour for one child, $15 per hour for two children, and so on. You will pay by the hour. To register or for more information,

click here

to contact Becca Williams, our CDC Director.
Fifth Grade Escape Zone
Tomorrow, Friday, August 16
6:00 pm
For more information,
click here
to contact Lisa Kiser, Minister of Children's Discipleship.
Chancel Choir (Sanctuary) Resumes
Add your voice to the Saint Mark Chancel Choir. Rehearsals resume
Wednesday, August 21
and continue weekly through June, 7-8:30 p.m. in the Choir Room. Participation is open to all adults and students high school age and older; no audition required. For more information
click here
to contact David Wilcox, or call him at the church office - (864)882-2603.
Marvin's Kids Christmas in July
Please turn in your toys soon!
For those of you who signed up for Christmas in July but missed a chance to bring your toys in on a Sunday, you can bring your toys any time during the week or the next few Sundays and leave them in Room A206, with your name and tags on the toys as directed when you signed up. A Marvin's Kids volunteer will pick the gifts up for storage until December. Thank you for helping Marvin's Kids get a jump on stocking Santa's Secret Shop this year! If you have any questions, please
click here
to contact Becky Hazelwood, or call her at 770-633-2434.
Adult Music Ministry Party
Friday, August 23
5:30 pm
at the home of Bob and Edna Rider
Do you currently participate in one of our adult music ministry groups ( Chancel Choir, Celebration Musicians, Gospel Choir, Bell Choir). Are you considering joining one of the ensembles this fall? Either way, join us for a party to kick-off our new program year. Bring your spouse or guest.

Fried chicken and beverages will be provided. Plan to bring an appetizer, salad, side dish or dessert to share.

If you plan to attend, we need to know you are coming, especially if you plan to ride the church bus to the venue.
Click here
to make your reservation by no later than Tuesday, August 20.
Click here
to contact Donna Poston for more information.
ALL women of Saint Mark are invited to a General Meeting of United Methodist Women on Tuesday, August 27 at 6:30 in the Commons Room. Come and learn more about UMW and the seven "circles" of members at Saint Mark. You will learn what the circles do to enrich the lives of women, children, and youth locally, throughout South Carolina, and globally. Our focus this evening will be "Safe Harbor," which celebrates five years of providing shelter and support for victims of domestic violence in Oconee County.
Following our meeting and light supper, we will assemble "kits" of kitchen and bathroom items for women who are transitioning out of the shelter to new homes. See the article below - under "For Your Information" - for suggestions for contributions of household items.
There is no charge for the meal but we do need a headcount of attendees by
Friday, August 23
.
Click here
to contact Becky Hazelwood or call/text her at (770) 633-2434.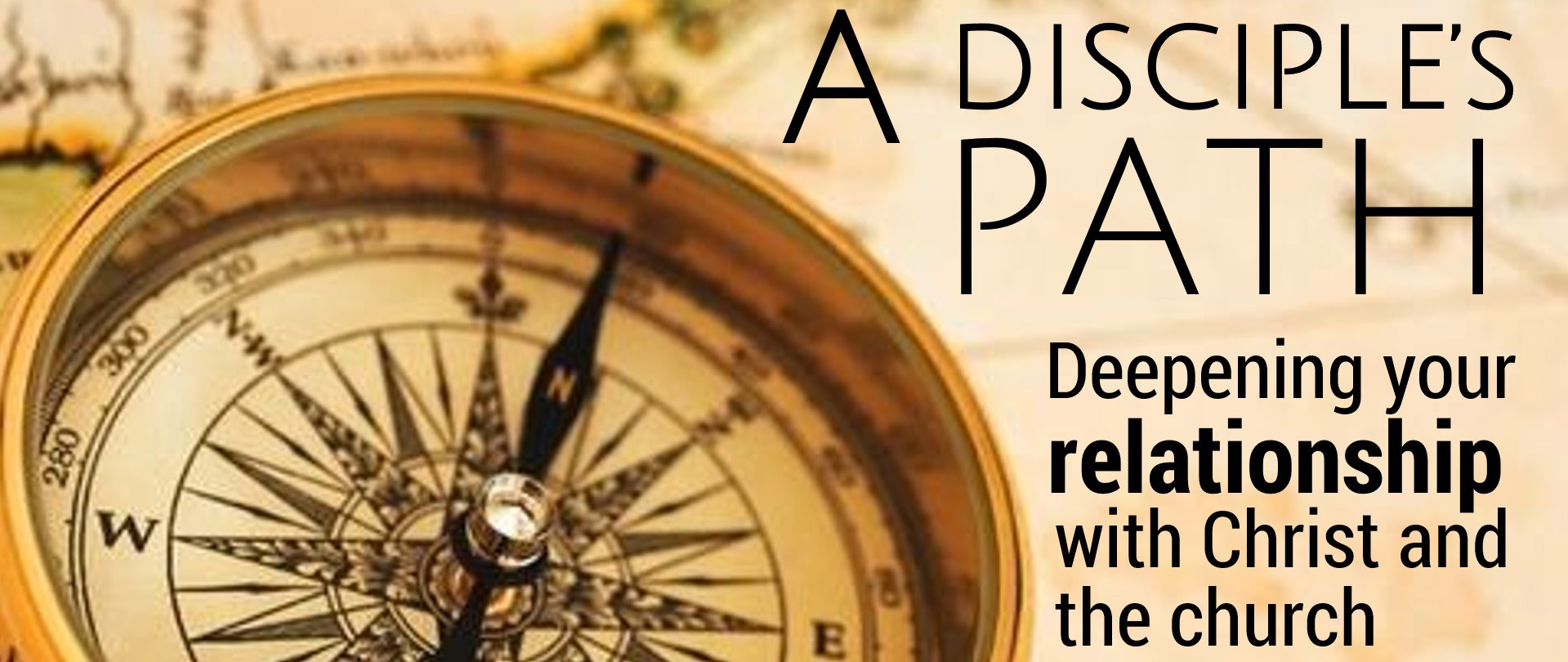 A Disciple's Path
As the people of Saint Mark, we are a people who connect faith and life, and understand our mission is to be and make disciples of Jesus. A Disciple's Path is a six-week study that explores what a life connected to God and connected to others is all about. It examines some of the essential elements of discipleship: prayer and meditation, study and reflection on Scripture, financial generosity, invitational evangelism, worship, small group community and gifts-based service.
If you are just joining our family of faith, haven't yet had an opportunity to participate in this study, or would like to participate in this study again please click here to email Pastor Shawna
to express your interest. This group will gather once a week for six weeks beginning in early September, with the exact time being determined by the group's members.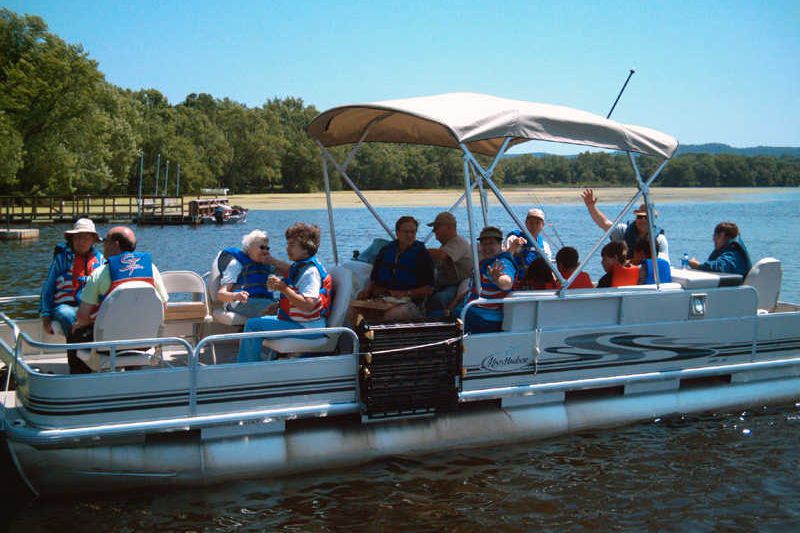 Memory Café - September Event
Boat Ride on Lake Keowee
Monday, September 9
1 pm
On Monday September 9, back by popular demand, Memory Caf
é
is providing another wonderful boat ride on Lake Keowee. We have 3 boats, 3 captains and 2 first mates for this fun trip.
Participants will meet at Saint Mark at 1:00 and carpool to High Falls where the group will board the pontoons. If you would like to reserve seat(s) on the boat, call Bonnie Holmes at (864) 916-9204 as soon as possible. We want to make sure we have enough participants to fill 3 boats.
Memory Café is a place where family caregivers and their loved ones with beginning to intermediate stages of dementia can come together to learn, laugh, cry and meet others in a similar circumstance. For more information on this trip and other coming activities for Memory Café be sure to call Bonnie.
Summer is almost over and things are shaping up for an exciting fall season at Saint Mark.

The Gathering, our monthly midweek event that features delicious food and great fellowship, will resume on Wednesday, September 11.

Menu for September 11
Salad Bar
Pizza and Pasta Bar
Ice Cream Bar
Beverages

Cost

Adults (18 and older) - $7 each
Families (2 adults and 2 children) - $18
Extra children - $3 each

Children/Youth (5 - 18 yo) - $3
Children 4 and younger - FREE
Click here
to add your name to the Master List (for the entire program year 2019-20), or to make a reservation for September 11 only.
A Gathering Program Offering for Adults

Are you interested in conversation about how we approach the Bible? How we let it speak to us? Are you wanting to discuss passages of scripture with others?
As a part of The Gathering, on the second Wednesday of each month, there will be an opportunity for interested adults to gather and study the gifts of scripture with Pastor Shawna.
For more information click here to contact Pastor Shawna.
This midweek ministry for youth provides a time of fun, food, fellowship and Bible Study during the busy activities of the school year. The youth will enjoy a snack supper in the Saint Mark Center from 5:30 - 6 pm, then travel to another destination for their gathering, returning to Saint Mark by 7 pm.

Want to learn more?
Click here
to contact Donna Poston, Minister of Youth and College Discipleship.
Watch for more details.

Are You Prepared to Be a Caregiver?
You Don't Want to Miss This . . .

Upon popular demand we will be running a sequel to Be Prepared for Care Giving. Why? Because while difficult to consider, many of us will one day be forced into a family caregiver role.
The participants of the first seminar reported that the information they received will help them be better prepared. They were able to understand the pitfalls so many caregivers fall into, making them tired, increasing their stress levels, and contributing to their own health issues. Knowing how to be a successful caregiver is vital. Most important, you will learn what you need to be efficient, to enjoy a life of your own in balance with your caregiver role. We'd like you to have the same information so that you can better appreciate the privilege of caring for your loved one.
This sequel will have an introduction and then move into a forum mode. We will have two male and two female family caregivers who have taken care of loved ones at home and/or in a facility. You may ask them any question you have. They will answer thoughtfully and with compassion. They are all experienced family caregivers and have been in your shoes or the shoes you will be in your future.
There will be complimentary cheese, crackers and grapes, plus iced tea. Or you may want to take advantage of the meal that will be available to purchase at our first monthly Gathering that opens up for business at 5:30 in the Saint Mark Center. Watch for details.

Click here
to make your reservation. For more information, contact Bonnie Holmes at (864) 916-9204. We look forward to seeing you.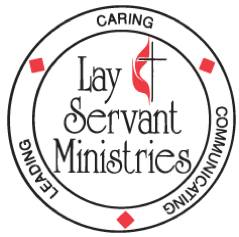 Anderson District
Lay Servant Ministries School
Fall 2019
Please join us for the Fall Anderson District Lay Servant Ministries School.
Where: Zion United Methodist Church/Anderson
5708 Highway 187 North
Anderson, SC 29625
When: September 27-29
Times:
Friday: 6pm-9pm
Saturday: 10am-3pm
Sunday: 3pm-6 pm
Closing Ceremonies: 6pm-7pm
Courses offered:
Basic Lay Servant Ministry
Tell Stories
Worship
Spiritual Gifts
Cost: $45 if registered before August 24, $50 if registered between August 25 and September 7, 2019.
Classes are open to everyone, whether you are interested or not in becoming a certified lay servant. For those who are or wish to be a certified lay servant, remember that you must take a course beyond the Basic course at least once every 3 years. For more information contact Gwendolyn Brown, Director of the Anderson District Lay Servant Ministry at 678-480-5176 or
click here
to send her an email.
Child Development Center
Back to School Bash
Wings 'N Things Resumes
Elderberries Lunch Bunch Resumes
ELDERBERRIES EVENTS (FOR 50+)



ARE YOU 50+?


Here are some

Elderberries Events

that might interest you. Save the date(s) on your calendar.
Lunch at Chattooga Belle Farms Bistro
Tour of Chattooga Belle Farms and Distillery
Caregivers Forum
with Bonnie Holmes
Elderberries Annual Covered Dish Dinner
and Trivia
at Biggerstaff Retreat Center
Lunch Bunch Resumes!
Dimus Brothers Cafe
Walhalla Octoberfest
For more information about our Elderberries ministry or any of these events,
click here
to contact Marla Fuller.
What the Bible and
The United Methodist Church Say
About Gun Violence
The prophet Micah casts a hopeful vision of the future where nations will "beat their swords into iron plows, and their spears into pruning hooks." (Micah 4:3) Jesus says, "Blessed are the peacemakers, for they will be called children of God." (Matthew 5:9)
The United Methodist Church urges "congregations to advocate at the local and national level for laws that prevent or reduce gun violence."
Anderson District
Reconciling Ministries Network,
partnering with Clemson University
Sunday, August 18
2 - 6 pm

Clemson United Methodist Church

300 Frontage Road

Clemson, SC

Cost: $15
A light supper will be served

Ally training aims to increase awareness and understanding of LGBTQ issues and to train allies to stand with and advocate for LGBTQ people.
Click here
for more detailed information about the training.
Host Home Needed for International High School Student
Can you help? Ana, an incredible young woman from Mexico. Ana was recently placed with a wonderful family but due to some unforeseen challenges, they are no longer able to host Ana for the 19-20 school year. We are fortunate to have enrollment permission within Seneca High and hope to bring Ana soon! Would you, or someone you know, be open to hosting Ana? Hosts can offer their home for a short term (6-8 weeks), for a semester (Aug-Dec) or for the whole school year (Aug-June).
Host families come in all shapes and sizes; retired, older children and younger children, single parents, single persons, or couples with no children. Host families live in apartments and houses and students can share a room with someone of the same gender within 4 years of age. A person can choose to host for a few months or the school year. A host simply volunteers to put another plate on the table and welcomes the student as one of their own! Also, please note that our students have their own medical insurance and their own spending money to cover personal expenses.
Would you, or someone you know, be interested in Ana joining the family? Can't now but know someone that can? We offer a $200 referral reward!
If you, or someone you know, may be a great host for Ana, please click here for more information on hosting, reply to me, or feel free to call me.
Thank you for the consideration and I look forward to hearing from you! Ana appreciates your support!
Council on International Educational Exchange
4th Annual Our Brother's Keeper

Oconee Presbyterian Service Fund

We are gearing up for our annual "Our Brother's Keeper OPSF Golf Tournament!"
| | |
| --- | --- |
| Date: | September 20, 2019 (rain date September 27, 2019) |
| Cost: | $60/golfer |
| Format: | 18 holes, Captain's choice |
| Where: | Oconee Country Club, 781 Richland Road, Seneca, SC |
| Who: | Open to all women, men, couples and foursomes. |
Registration fee includes: Light breakfast, lunch, range balls, cart gift bags, cart and green fees, silent auction.
Registration: 8:00 AM
Shotgun: 9:00 am
Want to make a bigger difference and become a sponsor for this tournament? Here are the levels:

Platinum $1000: On-course signage plus a team of four
Gold $750: On course signage plus a team of two
Silver $500: On-course signage
Bronze $250: On-course signage
Hole Sponsor $100: Hole signage
Help OPSF continue to serve those who fall through the cracks of assistance by contacting Robert French to sign up today! (864) 972-7470.
Ride to Work Ministry Needs

More Volunteers
Thanks to all our wonderful supporters for helping to make Ride To Work a success. We are seeing an increase in rider demand and have recently had to turn away potential riders because we do not have enough volunteers to help coach riders and schedule rides. If you are interested or know someone who might want to share in the success of the Ride to Work Ministry clients as they pursue self-sufficiency in the workplace and community, please click here to contact me. We will provide training. See 'job descriptions' below.
Thanks,
Steve Finger



Volunteer Positio

n:

Ride to Work Ministry Coach
Work with one or two riders as a coach. Meet with riders and evaluate their application; Complete all required paperwork (rider rules, liability waiver and application). Be primary point of contact while they are on the program (usually 2-3 months max) including getting their work schedule each week and passing it to the scheduler. Handle revisions as needed. Help the rider put together a budget and establish a 'success plan' for not needing Ride To Work rides. Track the rider's progress on their budget and success plan. Meet with rider every week or two; text/talk to them a couple of times a week. Follow up to ensure paying Ride To Work on a timely basis.
Attend 1-2 hour Ride To Work volunteer meeting every two weeks.
Time requirements: 3-4 hours per week.
Volunteer Position
:
Ride to Work Ministry
Scheduler
Opportunity to volunteer from home! Coordinate and communicate weekly transportation schedules for 4-10 clients in conjunction with local drivers (Uber, Lyft, Taxi), client Ride to Work coaches and answering service. Adjust schedules as needed throughout the week. Monitor and recap rides, cancellations, etc., on a weekly basis.

Requirements:

smart

phone,

some

Excel knowledge and internet. Will train and provide access to transportation platforms. Ability and willingness to respond to short notice requests

and ensure clients get rides as needed.



Time requirements: dependent on the number of clients/rides and complexity of schedule. Minimum 15 minutes per client per week.

Also attend 1-2 hour meeting twice a month.
Special Friends Day Camp 2019




During our recent Special Friends camp, for special needs children and their siblings, 65 children were provided a "normal summer experience" by 80 youth and adults. This Saint Mark Ministry has been going on for 22 years, under the leadership of Lee Ann Parker and Lynn Dobson.

Special thanks to all who served in any way those three days in July and for creating such a loving environment for God's special children.

Want To Be A Part of Our

Saint Mark Music Ministry?





Would you like to sing or play in one of our choirs? We offer opportunities for all abilities and commitment levels with our Chancel Choir, Gospel Choir, Wings for the Lord Youth Choir, Children's Choirs, Handbell Choir and Celebration Worship Team. You can find more about about rehearsal times and other details by contacting David Wilcox at the church office (864) 882-2603. Or click here to send an email.




Do you want to know more about the United Methodist Church? One way to learn is to serve on the District or Annual Conference level. If you would like to be nominated to serve on a District or Annual Conference committee (2020 - 2023 term), or even better, as a leader of a ministry team here at Saint Mark, please click here to contact Rev. Todd Davis, or call him at the church office (864) 882-2603.

Free Registration for Child Care
The Saint Mark Child Development Center is running a special for the month of August on Child Care. They are doing free registration for the month of August. They have several spots coming available when school starts back. Just call or come by for a tour. You can reach Becca Williams, CDC Director, at (864) 882-0333.

Pass this information along to folks who might be interested.
UMW Collecting Household Items for


Safe Harbor Transition



It is hard to believe it has been five years since Saint Mark sponsored a community wide "housewarming" for the opening of Safe Harbor, the first and only shelter in Oconee County for victims of domestic violence. The shelter opened its doors on a Friday night in August of 2014; it was filled to capacity by Saturday morning. Since opening five years ago, many women have entered the doors, some with children, seeking protection from abusive partners, and have stayed until ready to start lives on their own. Most start all over again with few resources.


In their August General Meeting, UMW members and guests will assemble "transition kits" of kitchen and bathroom supplies to help women as they set up housekeeping in their new spaces. You are invited to help by contributing donations as suggested below. Please note these items need not be expensive and can be purchased new at a dollar store or "gently
used" from thrift stores (This is a great opportunity to support our friends at the Wilderness Way Girls' Camp thrift store in Seneca!). These items can be dropped off in the wooden boxes located at both entrances to the atrium. Get your donations to us by Sunday, August 25.

Suggested items for kitchen:
Sets of dishes for four (plates, cups, bowls)
Utensils (flatware and cooking utensils such as spatulas, etc.)
Supplies for cooking (can opener, mixing bowl, measuring cups/spoons)
Kitchen towels, potholders
Dish rack, paper towel holder
Cleaning supplies for kitchen and bath
Laundry soap
Dishwashing liquid
Cleaners for kitchen and bathroom, like Lysol, etc.
Bathroom supplies
Towels, washcloths
Bathmat
Shower curtain and hooks
Small trash cans for bed/bathroom
SAINTS IN SERVICE
HELPING YOU PLUG IN . . .
LET US KNOW HOW YOU WANT TO PLUG IN!
Click here
to discover the many ways to serve at Saint Mark. Fill out the form and submit it. We will get you plugged in!