To Be and Make Disciples of
Jesus Christ
Change of

Contact Information?
Click here
to fill out an online form to help us update your information for our records.
Contact Us?
Saint Mark UMC

Call us:
9 am - 5 pm (M-Th)
(864) 882-2603
Pastoral Care
Emergencies or after regular office hours
call or text
(864) 888-7072
Saint Mark 2018 Ministry Guidebook
Click here
to view the entire Saint Mark 2018 Ministry Guidebook with information about church structure, leadership, ministries and our 2018 budget.
Check Out Our Entire Church
Calendar of Events
Click here
to see what is going on at Saint Mark this week and the weeks to come.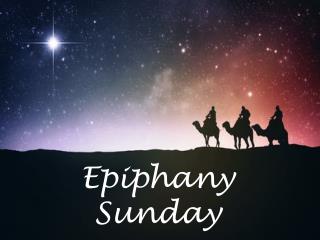 9:00 am
9:55 am
Fellowship Time in the Atrium
10:15 am
Celebration Worship
Saint Mark Center
10:15 am
Traditional Worship
Sanctuary
11:30 am
Church and Society Team Meeting
Conference Room
4:00 pm
TREK for Children
Wings for the Lord
5:30 pm
In His Eyes
5:30 pm
Leadership Training
Commons Room
Listen to Last Week's Sermon Today
If you were not able to attend worship on any given Sunday, you can still listen to the sermon.
Click here
to select and listen to sermons that you may have missed.
Got Good News To Share With Your Saint Mark Family?
Good news lifts our spirits. Share your good news with us. We will publish your good news in our
"People 'Neath Our Steeple"
feature. Your news will be sent out as an email.
Click here
to share your good news (achievements, births, awards, etc.). Include pictures if you have them.
Interested in LGBTQ+ Inclusion?
Prayer Focus for This Week
Pray for yourself - for a renewed commitment in 2019 to become a more devoted disciple of Jesus Christ. Pray for inspiration to grow and be transformed by the Holy Spirit. Pray for motivation to find and participate in opportunities to mature in faith. Pray for discernment about how God will use you this coming year to make Saint Mark, our community, our nation and the world a better place to live.
Submit Your Prayer Requests
Saint Mark is pleased to receive your prayer requests . . . for yourself or for friends or loved ones.
Click here
to submit your request to Pastor Todd Davis.
Epiphany Sunday
THIS Sunday, January 6
10:15 am

Celebration Worship
Saint Mark Center

"The Great Hope"
bringing the message
Rev. Todd Davis
Traditional Worship
Sanctuary
bringing the message
Rev. Shawna Darnall
URGENT NEED!
Church Flower Calendar
There is an urgent need for sanctuary flowers to be provided on three Sundays in January and three Sundays in February. This coming Sunday, January 6, please stop by the Flower Calendar located in the church entrance that leads to the music suite (on the left as you face the front of the sanctuary) and volunteer to provide flowers for worship in honor or in memory of a loved one, or to celebrate an event or milestone. For more information,
click here
to contact Sandra Stricker, or call her at (864) 882-8641
THIS Sunday, January 6
5:30 pm - meal
6:00 pm - training
Commons Room

As we begin a new calendar year, all Saint Mark disciples in leadership positions at Saint Mark are encouraged to attend this important training to help you be equipped for the coming program year. This training opportunity is for persons who are coming into leadership in 2019, as well as those who have already been serving in leadership positions and are continuing into 2019. For more information,
click here
to contact Pastor Todd Davis.
TREK for Children
Wings for the Lord

and
In His Eyes

THIS Sunday, January 6
4 pm
For more information,
click here
to contact
Lisa Kiser
, our Minister of Children's Discipleship, or
click here
to contact
Donna Poston
, our Minister of Youth/College Discipleship.
Fellowship Meal
and Tacky Re-Gift Exchange
Wednesday, January 9
5:30 pm
At our January Gathering, we will follow the meal with a Tacky Re-gift Exchange. We usually receive at least one gift at Christmas that we would consider wrapping up and passing on. So, wrap up your tacky gift and bring it with you on January 9! You must bring a gift to participate. Here's how it will work...Hope to see you there!
Each player brings one wrapped gift to contribute to a common pool.
Players draw numbers to determine what order they will select a gift.
The player with the number "1" selects a gift from the pool and opens it - Making sure everyone can see the gift!
The following players can choose to either pick a wrapped gift from the pool, or steal a gift previously opened. Anyone who gets their gift stolen in this way can do the same - choose a new gift or steal from someone else. (A gift can only be stolen once.)
After all players have had a turn, the first player gets a chance to swap the gift he or she is holding for any other opened gift, and with that, the game is over.
What fun this is going to be!!!!! A great way to start the year off - together.
Menu
Baked Chicken
Rice with Gravy
Steamed Broccoli
Mac-n-Cheese
Rolls
Dessert
Advent Giving Boxes
Deadline Extended One Week
If you were not able to bring your box on Christmas Eve, you may bring it to the Commons Rooms any time that the church is open, between now and Sunday, January 13.
So as not to conflict with the National Championship football game on Monday, January 7, we have changed the date of our "sorting party" to Monday, January 14 at 6:00 pm in the Commons Room. Everyone is welcome to join us to sort and prepare the boxes for distribution.

For more information,
click here
to contact Pastor Shawna.
On Human Relations Sunday, we will devote the entire day to emphasizing the call of the Church of Jesus Christ to reach into the margins of society to extend the love and compassion of Christ. We are excited to announce that our guest clergy for that Sunday will be Rev. Deb Richardson-Moore, pastor of Triune Mercy Center in Greenville. Click here to learn more about her.
Rev. Deb Richardson-Moore
Following worship, at 11:30 am, you are invited to participate in a panel discussion in the Commons Room, featuring Rev. Deb Richardson-Moore, along with Billy Martin, former president of our local NAACP; and Jody Usher, social justice activist.
| | |
| --- | --- |
| Jody Usher | Billy Martin |
Prior to the panel discussion, a light lunch will be served. To make your lunch reservation, click here. We need to know you will be joining us for lunch by no later than
Wednesday, January 9.

Friday, January 18
5:30 - 9:30 pm

Our Saint Mark Child Development Center is once again offering childcare service for parents, grandparents or guardians who want an evening out without the children. Click here to contact Becca Williams for more information - or to make your reservation.
Enjoy a Cold Winter Evening with

Your Friends at Saint Mark!

On Friday, January 18, let's gather in our beautiful atrium for a magical evening of winter fun, food and fellowship. The evening will feature a covered dish supper. Because it is winter, we invite you to bring your favorite "comfort food" to share with the group. Chicken will be provided. In addition to the meal, our evening will include a hot chocolate bar with a variety of toppings, and a fire pit to roast marshmallows so that you can cap your meal off with s'mores. There will also be some fun activities for your winter enjoyment.

Invite your friends and neighbors to join you.
Click here
to make your reservation(s).
6-Week Study and Sermon Series
Begins Sunday, January 20
You have been reading about this upcoming 6-Week study and sermon series and hope you will plan to participate.

Your cost for the workbook is only $5 per person. Envelopes are in the Sunday School folders for you to pay for your workbook. You may also place your $5 in an envelope on Shawna's office door. The workbooks will be distributed in worship on January 20.
For more information,
click here
to contact Pastor Shawna.
Are You 50+?

Join Us For Our Monthly Lunch Bunch


January's Lunch Bunch will feature a potato bar with Baked Idaho and Sweet Potatoes with a variety of toppings. Salad will be also be included.

For dessert, you will get to make your own Ice Cream Sundae.


Stay after lunch and enjoy a special surprise activity!!
Saint Mark Youth Will Attend
Revolution 2019

Sponsored by the South Carolina Conference
of the United Methodist Church


For more information, click here to contact Donna Poston.
Sponsored by our Saint Mark Youth
Sign Up to Attend This Important Series
Please join the members of the Saint Mark Church and Society Team for a special 5-part program called Racism and Its Impacts: A Self-Discovery Series.
During this program you will become aware of personal behaviors that may be perceived as racist, explore concepts like white privilege and unconscious bias and discuss obstacles to better race relations and what you can do to be a part of the solution. Our goal is to create a movement of Saint Mark disciples who contribute to positive race relations within the church and our community-at-large.
Session 1

Self-Reflections and Racism Defined

Sunday, January 27

Session 2

Historical and Social Impacts

(Panel Discussion)

Sunday, February 24

Session 3

Connecting with the Other: Our Stories

Sunday, March 24

Session 4

Saying and Doing the Right Thing

Sunday, April 28

Session 5

Continuing the Dialogue

Sunday, May 26
All sessions will take place from 11:30 am - 2:00 pm and include a light lunch and door prizes! There is no registration fee. All sessions will take place in the Saint Mark Commons Room.
Attending all sessions is not required but highly recommended due to the sequential nature of the content.
We look forward to sharing this special experience with you.
To sign-up for the 5-part series, click here to register online, or visit the sign-up table in the atrium after worship on January 6, 13 and 20.
Contact Stacy Keelor at (914) 217-8092 with any questions about the program.
Disciple's Path Leader Orientation Training
Special Friends Valentine's Day Party
The Gathering
Valentine's Dinner and Dance
Wings for the Lord Lunch Theater
Ash Wednesday
Gathering Meal
Ash Wednesday Service
ELDERBERRIES EVENTS (FOR 50+)



ARE YOU 50+?


Here are some

Elderberries Events

that might interest you. Save the date(s) on your calendar.
Memory Cafe
Name That Tune and Sing-Along
Winter Fun Night
Covered Dish Supper and LOTS of Fun!!
Lunch Bunch
Potato Bar (Regular and Sweet), Salad
and Make-Your-Own Ice Cream Sundae Bar
Tuesday, January 22, 2019
Henry Cho - Clean Comedian
Walhalla Center for the Performing Arts
For more information about our Elderberries ministry or any of these events, click here to contact Marla Fuller
Council of Bishops' Pastoral Letter
Ahead of GC2019
United Methodist Church delegates and leaders will gather in St. Louis, Missouri, February 23-26 for a Special Called Session of General Conference to take up significant work on an issue that has caused great division in our church for years.
As we begin a new year with excitement and anticipation, let us remember in prayer those who have been hurt over the course of our debate, as well as those who serve in leadership throughout the United Methodist Church.
Grace and Peace,
L. Jonathan Holston
Bishop of the South Carolina Conference of the United Methodist Church
PEOPLE 'NEATH OUR STEEPLE
Kudos to Photographer, Will Parker
If you haven't had an occasion to enter the church office hallway, just off the atrium, make a special trip soon. Saint Mark disciple, Will Parker has provided Saint Mark with sixteen new, magnificent photos that he has taken in and around Saint Mark. They are beautifully framed and displayed along the wall. These photos were given by the entire family in loving memory of Thomas Rhett Evatt. What a treasure these photos are! Thank you to the entire family for leaving such a wonderful legacy with this gift of Will's photography!!!

Give Troubled Girls a Chance for Success
With Your Donations
Do you need to make room in your cupboards and closets for all those Christmas gifts? If so, please consider donating your cast-off treasures to the Seneca thrift store that supports the work of the Wilderness Way Girls' Camp in Fair Play. The thrift store is open Monday through Saturday, 9am - 5pm, and is located at 304 W. North 1st Street in Seneca.
The Camp helps troubled girls turn their lives around - a real success story! But they rely on revenue from the thrift stores to help keep the camp operating. We will be planning another work day soon, but you can help in a very real way right now just by dropping off your unwanted clothing, books, household items, toys and baby items, and even furniture. Call the store at
(864) 882-7008) for more information, and as always, thanks for your support.
Special Half-Off Sale!!
Wilderness Way Girls' Camp Thrift Stores
Make a Purchase, Impact a Life!
Tomorrow, Friday, January 4
9 am - 5 pm
The Wilderness Way Girls Camp Thrift Stores will be having a special half-off everything in the store sale tomorrow, Friday, January 4. Sales and proceeds from these thrift stores go towards the Girls Camp where girls are enabled to get the physical, emotional, and spiritual support they need to have a successful life. This sale is going on at all five of our locations.
Anderson - 3420 Clemson Blvd. Anderson, SC (864-401-8077)
Liberty - 315-A West Front Street Liberty, SC (864-843-2119)
Seneca - 305 West North First Street Seneca, SC (864-882-7008)
Pickens - 211 Pendleton Street Pickens, SC (864-898-0308)
Westminster - 905 East Main Street Westminster, SC (864-647-7014)
Please come out to support the Wilderness Way Girls Camp while also getting some great deals. 50% Off Entire Store tomorrow, Friday, January 4. Store hours are 9 am - 5 pm.
SAINTS IN SERVICE
HELPING YOU PLUG IN . . .
LET US KNOW HOW YOU WANT TO PLUG IN!
Click here
to discover the many ways to serve at Saint Mark. Fill out the form and return it to Marla Fuller in the church office. We will get you plugged in!