To Be and Make Disciples of
Jesus Christ
Change of

Contact Information?
Click here
to fill out an online form to help us update your information for our records.
Contact Us?
Saint Mark UMC

Call us:
9 am - 5 pm (M-Th)
(864) 882-2603
Pastoral Care
Emergencies or after regular office hours
call or text
(864) 888-7072
Saint Mark 2019 Ministry Guidebook
Click here
to view the entire Saint Mark 2019 Ministry Guidebook with information about church structure, leadership, ministries and our 2019 budget.
Check Out Our Entire Church
Calendar of Events
Click here
to see what is going on at Saint Mark this week and the weeks to come.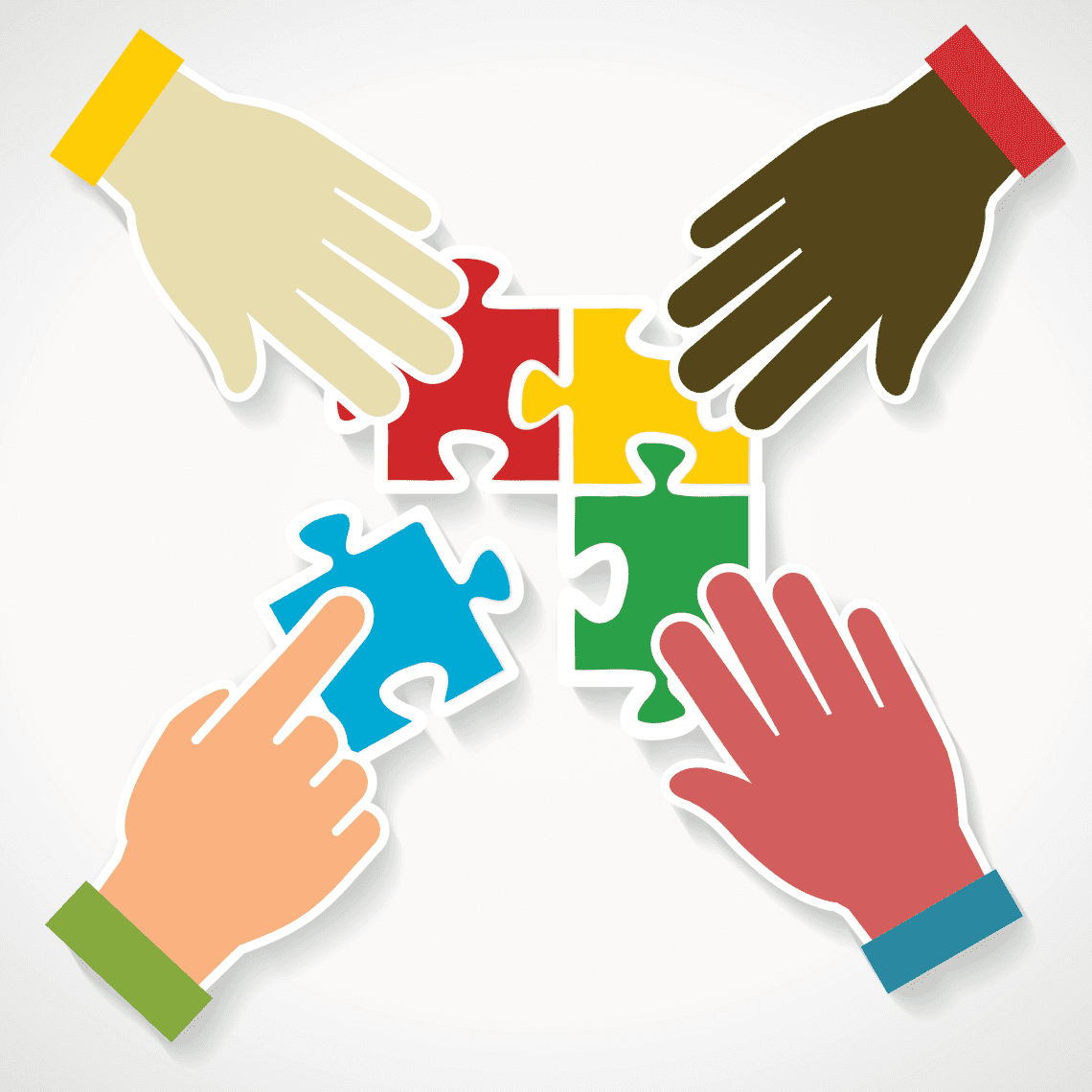 Praying for Unity

in our Diversity

9:00 am
for all ages
9:55 am
Fellowship Time in the Atrium
10:15 am
Together Around
the Table
One
Combined Service of Worship in the
Wings 'N Things
In His Eyes
Listen to Last Week's Sermon Today
If you were not able to attend worship on any given Sunday, you can still listen to the sermon.
Click here
to select and listen to sermons that you may have missed.
Got Good News To Share With Your Saint Mark Family?
Good news lifts our spirits. Share your good news with us. We will publish your good news in our
"People 'Neath Our Steeple"
feature. Your news will be sent out as an email.
Click here
to share your good news (achievements, births, awards, etc.). Include pictures if you have them.
Interested in LGBTQ+ Inclusion?
Prayer Focus for This Week
Pray for those in the Midwest and Great Plains who have endured extreme weather in recent days, resulting in flooding and tornadoes.
Pray for those who are picking up the remnants of their lives after these harsh and destructive weather systems destroyed their homes, their possessions, their livelihood and even the lives of loved ones.
Pray for this weather pattern to move out to offer relief for cleanup, and the opportunity get back up on their feet.
Pray for an outpouring of assistance and support from other parts of the country/world.

Submit Your Prayer Requests
Saint Mark is pleased to receive your prayer requests . . . for yourself or for friends or loved ones.
Click here
to submit your request to Pastor Todd Davis.
On Sunday, June 2, we will be Together Around the Table in ONE worship service in the Saint Mark Center.
Our pastors encourage you to come hear their personal experiences, and their hopes for how we as the people of Saint Mark, though not of one mind in all things, can continue to respect and trust one another, and continue choosing to be in this one mission together.
Alms Offering This Sunday, June 2
The Alms Offering this Sunday will primarily support the work of a fairly new organization in our community, Utica, Inc. This organization, started by our friends at Ann Hope UMC (and others) is working towards establishing a Youth Center to serve the young people living in the Utica Mill district. The youth center, which is currently in the planning and fundraising stages, will not only serve as a safe haven for youth to gather and learn, but will also provide a place where youth can grow into Christian leaders who will rise above their circumstances and give back to their community.

You can learn more by checking out their website,
www.uticainc.net
or by calling (864) 556-7105. As always, thank you for your generous support of the many agencies who serve those in need in our community.
Wings for the Lord Angel Sponsorships
One More Sunday, June 2
If you haven't had a chance to become an Angel Sponsor for one (or more) of our youth who will be heading to Kansas City on Monday, July 8 for their annual Wings for the Lord Summer Choir tour, and to attend the United Methodist Youth 2019 World Gathering, it isn't too late. Look for us in the atrium before and after worship THIS Sunday, June 2
.
"Angel Sponsorships" are $30 and your donation helps our youth with meals during their week away. As usual, you may sponsor a particular youth to pray for. You will receive a picture of your youth, a tour itinerary and a ribbon to wear to be recognized on our "send off" at the July 7 worship service. Thank you for loving and supporting our youth!
For more information, click here to contact Donna Poston.
2019 South Carolina Annual Conference

Sunday, June 2 - Thursday, June 6

Greenville Convention Center

Greenville, SC
Please be in prayer for our clergy

and our six lay delegates:
Rev. Todd Davis
Rev. Shawna Darnall
Jane Harlin
Melissa Higgs
Mary Ann Fox
Charles Fox
Susan Matthews
Saint Mark Child Development Center
Is Receiving Donations
in the Saint Mark Center (gym)
Between June 3 and June 7, 9 am - 5 pm
Do you have "stuff" that you want/need to get rid of? Here is your chance to finally clean out closets, cupboards, storage units, etc. and help our Child Development Center with their annual Yard Sale Fundraiser. They are receiving items now. You will also be able to drop off your items in the Saint Mark Center next week between Monday and Thursday, during regular church office hours.
Then come and shop on Friday, June 7 and/or Saturday, June 8! Support our Child Development Center.
For more information,
click here
to contact Becca Williams, CDC Director.
Reconciling Ministries Network

of South Carolina
Annual Conference Breakfast
Monday, June 3
7:15 am
First Baptist Greenville
Cost: $20

Registration for Reconciling Ministries of South Carolina's 2019 Annual Conference Breakfast is now open. Simply
click here
to go to the Reconciling Ministries South Carolina website and follow the links to register and to pay for your reservation. If you are interested in carpooling,
click here
to contact Marla Fuller.
Memory Cafe - June Activity

Trip to the Agricultural Museum
of South Carolina

Monday, June 3
Leave Saint Mark at 12:45 pm


Have you ever milked a cow or shucked corn, primed a well or spoke to pigs, chickens, and other farm animals? You are in for a treat. Monday Memory Café is taking a trip to the Garrison Agricultural Museum in Pendleton, so put on your farming clothes and come join us. All activities are hands-on, so be prepared to have fun and learn all about the old and latest methods in farming and growing plants, even in small places. I learned a lot. I bet you will also.
We will be meeting in the parking lot across from Saint Mark United Methodist Church at 12:45 pm. We will then caravan to Pendleton where we'll meet our guide who will tell us about the museum, guiding us to wonderful experiences.
Memory Café is a place where family caregivers and their loved ones with beginning to intermediate stages of dementia can come together to learn, laugh, cry and meet others in a similar circumstance. For more information on this trip and other coming activities for Memory Cafe call Bonnie Holmes at (864) 916-9204.
In addition to arts and crafts, there will be garden tours, topiary displays and tasting wine walks in uptown Greenwood. Some activities will require the purchase of tickets. Transportation is available. Click here to make your reservation by THIS Sunday, June 2.
There is still ONE space on our bus.
We Invite You To Wear Red
Pentecost is one of the principal days of the Christian year, celebrated on the fiftieth day after Easter. The Greek word "pentecoste" means "fiftieth day." Pentecost is the day on which the Christian church commemorates the coming of the Holy Spirit upon the apostles and others assembled in Jerusalem. It marks the beginning of the Christian church and the proclamation of its message throughout the world and is often referred to as the birthday of the church. The liturgical color for Pentecost is red.
On Pentecost Sunday, June 9, to commemorate the birthday of the Church, we invite you to wear red, or wear your Saint Mark t-shirt.
Vacation Bible School 2019
Register TODAY!
Sunday, June 9 - Wednesday, June 12
5:30 - 8:00 pm
REGISTRATION IS OPEN for Vacation Bible School 2019 - To Mars and Beyond: Explore Where God's Power Can Take You! Our amazing space adventures will take place June 9 - 12.
VBS is open to children from age 4 years through 12 years. This year's adventure includes daily snack supper, crafts, science, games, songs, Bible stories, and more!
Pick up a registration form in the atrium or click here to sign up online.
Hope to see you there!
An Elderberries Event

Be Prepared for Caregiving
For Spouses or Family Members
with Bonnie Holmes

Wednesday, June 19

(PLEASE NOTE THE TIME CHANGE)

THERE IS NO COST TO ATTEND
No one is prepared to take care of a spouse or parent who has become seriously ill. If a disease lasts for a length of time, such as dementia, the task becomes particularly difficult. This seminar will help you be prepared. It will cover techniques to take care of the care receiver and the care giver. You will learn to understand what your loved one is experiencing and what he or she needs. Most important, you will learn what you need to be efficient, to enjoy a life of your own, and to come through the experience thanking God that you were privileged to be a family caregiver.
To properly become prepared for caregiving, you might want to get experience by helping a friend or neighbor. Good caregivers are hard to find. You can become indispensable to someone or your community while possibly earning money as a professional caregiver. This seminar will highlight the needs of the care receiver and family caregiver, thus giving you the resources you will need today as a professional care giver, and tomorrow, for your own family.
The words, "Jesus Loves Me" are among our earliest musical memories of faith and church. For most of us, they are words of assurance and comfort. For LGBTQ Christians, who grew up believing that they are God's precious children, the words to the song may ring hollow in their ears because of the exclusion they have felt and experienced from fellow Christ-followers.

Based on the book,
This I Know: A Simple Biblical Defense for LGBTQ Christians
(by Senior Pastor of First Baptist Church in Greenville,
Rev. Jim Dant)
,
Mary Holley and Ginny Argue
will present a workshop on Sunday, June 23 for those who may be struggling with a biblical defense of same-sex relationships, or who want to expand their knowledge. The following is what will be covered:
Misunderstandings that can occur when single Bible verses are taken out of context
Loving responses and explanations we can share with those who want to learn more about what the Bible says
Our hopes for the future and healing of our church
Ways our church can become even more welcoming
The cost of the event is $5 per person that will cover the cost of lunch.

Copies of the book will be available for $12/copy. Although reading this brief book is encouraged, you may certainly participate in the discussions without having read the book.
This workshop is being sponsored by the Church and Society Ministry Team. Click here to make your reservation for the workshop. For more information, click here to contact Mary Holley, or click here to contact Ginny Argue.
Join us for one very special combined service of worship and celebration as our
Wings for the Lord
Youth Choir performs this year's choir tour musical at a send-off concert in the sanctuary. Come and support our youth as they prepare for an exciting summer tour that will take them to Kansas City. For more information,
click here
to contact Donna Poston.
Immediately following the Wings for the Lord send-off concert/worship, join us in the Saint Mark Center (gym) for a churchwide covered dish lunch. Fried chicken and beverages will be provided. Bring a salad, side dish or dessert to share. It will be lots of fun, and we will have the opportunity to celebrate our youth before they take to the road on their trip to Kansas City and back.
For more information,
click here
to contact Donna Poston.
Annual Ministry Staff Retreat
Staff will be out of the office
Special Friends Day Camp
July 30 - August 1
ELDERBERRIES EVENTS (FOR 50+)



ARE YOU 50+?


Here are some

Elderberries Events

that might interest you. Save the date(s) on your calendar.
South Carolina Festival of Flowers
Be Prepared for Caregiving
For Spouses or Family Members
with Bonnie Holmes
Wednesday, June 19
6 - 7 pm
Memory Cafe
Art Glazing Activity in Clemson
Boat Party/Covered Dish Picnic on Lake Keowee
Board Pontoon Boats at South Cove Park
Picnic at High Falls Park
Memory Cafe
Lunch at Aunt Sue's near Table Rock

Monday, August 5
Lunch at Chattooga Belle Farms Bistro
Tour of Chattooga Belle Farms and Distillery
Elderberries Annual Covered Dish Dinner
at Biggerstaff Retreat Center
Lunch Bunch Resumes!
Dimus Brothers Cafe
For more information about our Elderberries ministry or any of these events,
click here
to contact Marla Fuller.
One Million Species at Risk of Extinction,
UN Report Warns
We Should All Be Concerned!

"O Lord, how manifold are your works! In wisdom you have made them all; the earth is full of your creatures. These all look to you to give them their food in due season; when you give to them, they gather it up; when you open your hand, they are filled with good things." (Psalm 104 24-28)
The bonds that
hold nature together may be at risk of unraveling from deforestation, overfishing, development, and other human activities, a landmark United Nations report warns. Thanks to human pressures, one million species may be pushed to extinction in the next few years, with serious consequences for human beings as well as the rest of life on Earth.
"The evidence is crystal clear: Nature is in trouble. Therefore we are in trouble," said Sandra Díaz, one of the co-chairs of the Global Assessment Report on Biodiversity and Ecosystem Services.

Wer are seeking volunteers to prepare Baked Ziti to be served at Ann Hope next Wednesday, June 5. If you are able, please bring 9x13" pans of Baked Ziti to Saint Mark on Sunday, June 2 by 12 pm, take the pans to the kitchen. We will refrigerate them until Wednesday.
If you have questions or would like to contribute in other ways,
click here
to contact Cora Keese, or call her at
(864) 324-2894
).
Suggested recipe:
Baked Ziti
Ingredients:
1 pound dry ziti pasta
1 onion, chopped fine
1 pound ground beef
2 tsp. Italian seasoning
2 (26 ounce) jars spaghetti sauce
6 ounces provolone cheese, sliced
1 1/2 cups sour cream
6 ounces mozzarella cheese, shredded
2 tablespoons grated Parmesan cheese
Directions:
Bring a large pot of lightly salted water to a boil. Add ziti pasta, and cook until al dente, about 8 minutes; drain.
In a large skillet, brown onion and ground beef over medium heat. Drain fat from meat. Add spaghetti sauce and Italian seasoning and simmer 15 minutes.
Preheat the oven to 350 degrees F (175 degrees C).
Grease a 9x13 inch baking dish. I use the aluminum 9 x13 inch pan. The pan will be full.
Layer as follows: 1/2 of the ziti, Provolone cheese, sour cream, 1/2 sauce mixture, remaining ziti, mozzarella cheese and remaining sauce mixture. Top with grated Parmesan cheese.
Bake for 30 minutes in the preheated oven, or until cheeses are melted.
Feed the Need: An Introduction to

Emergency Disaster Services Training

with the Salvation Army


Saturday, July 13


9 am - 1 pm


The Salvation Army of Oconee Couonty


100 Debra Street


Seneca, SC



Come learn how to help the Salvation Army serve local communities in times of need. This orientation includes deploying our mobile kitchen locally to provide a meal to our homeless.



Come learn how to help others!

Click here

to register. Only 23 slots remain for this training, so register soon.
Fifth Fridays at

Our Daily Bread



Our Daily Bread is an interdenominational Christian ministry committed to addressing the needs of the poor and underserved. They provide daily, nourishing meals in a pleasant, friendly setting designed both to alleviate physical hunger, as well as provide an encouraging and supportive environment to enable hope. They also provide informational support to help their guests find ways to solve the problems that aggravate their individual situation.

Over the years, Saint Mark has provided volunteers on all of the fifth Fridays. Our Daily Bread is in need of fifth Friday volunteers to serve. Volunteers contribute in the following ways: plan weekly menus, prepare and serve meals, coordinate and assist in food pickup from donors, inventory and organize food supplies, schedule and supervise volunteers, interface with clients and clean facility for next day operation. There are only two fifth Fridays left in 2019 (August and November).

Are you looking for an opportunity to serve as a disciple of Jesus Christ? Consider becoming an Our Daily Bread Fifth Friday volunteer. For more information, or to sign up to serve, click here to contact Ansley Fraser, or call her at (864) 903-1028.

Hurricane Florence Disaster Recovery
The South Carolina Hurricane Florence Disaster Recovery Team is up and running! Focusing efforts in the upper Pee Dee and Grand Strand area, they will be working to provide recovery efforts for over 230 households over the next two years. There are wonderful opportunities, here in our own state, for mission and outreach work that will have lasting impact on our neighbors. Just as we are called to love the Lord, through disaster recovery we have many opportunities to love our neighbors well. Through our UMCOR Disaster Recovery Team there are multiple ways to help in the recovery.
1. Volunteer Teams
Teams are needed for all levels of skilled work.

ERT recovery efforts have completed and long term recovery work is needed.

Volunteers must be 14 years or older.

All volunteers 18 and older must complete Trak-1 Background Checks.

Volunteer opportunities are available for all timeline lengths (1 day to 14 day +).
2. Clergy Volunteering
The Disaster Recover Team needs clergy partners for 1-2 hours per week to travel with trained caseworkers as they assess community needs and recovery families.

This is a great opportunity to meet those in your community who may not be currently connected with your congregation!
3. Crew leaders
Does your congregation have trained individuals in construction trades who would be willing to be leaders for lesser trained volunteer teams?

We are in need of individuals who are able to provide oversight and assistance for teams throughout the next two years.

Volunteer times can be short or long term.
4. Supply Runners
Does your congregation have individuals who are unable to volunteer due to physical limitations or time constraints?

We are in need of individuals who can take materials to various sites during a work week - this can be a daily or weekly volunteer.
5. Administrative/Case Workers
Our UMCOR trained case workers need partnerships with individuals who are able to begin our assessment process by calling those who have requested FEMA assistance.

For those interested some additional case manager assistance is possible.
Will you help? If you have any questions click here to email our Volunteer Coordinator: Rev. Emily Kirby. If you are interested in volunteering please also contact Rev. Kirby to receive the 2019 Volunteer Instruction Packet. Thank you for the ways you show Christ's love to those you have been called to serve.
In just 3 1/2 months, it will be time, once again, to schedule appointments for our next pictorial directory. The Life Touch photographers will be here Tuesday through Saturday, September 10, 11, 12, 13 and 14; and Tuesday through Saturday, September 17, 18, 19, 20 and 21, so be looking at your calendar for a day and time that will work for you and your family.
In the meantime, you can help us out A LOT by providing us with any changes in your contact information since the last directory in 2016. Did you move? Do you have different phone numbers or email addresses?
While it is on your mind, click here to send us your updated information. Thanks so much!!
New Saint Mark T-Shirt Deadline
Show your church pride with a new Saint Mark UMC t-shirt! We are now close to having enough orders to do a second printing! We must have a minimum of 36 t-shirts ordered to reprint at the following cost: $16.00 for Youth M-Adult XL and $18.00 for 2XL-3XL.
If you are interested in ordering a shirt(s), please click here to contact Faith Holley by Sunday, June 16.
Also, Faith has confirmed via email or in person all orders that she has received, but there have been some issues with forms coming through. If you think you have placed an order and have NOT heard directly from Faith that you are on the list, please email her ASAP (and definitely before Sunday, June 16)!!
Our Summer of Giving
Saint Mark Child Development Center
This summer, Saint Mark Child Development Center wants to give back to our community.
We feel that it is important to take the opportunity to show our Summer Kids different ways they can make a difference.
We have contacted Collins Children's Home, Foothills Pregnancy Center and our Daily Rest and have a list of items the kids will be able to donate to these places at the end of the summer.
We will be helping the children come up with donation drives and they will be able to raise funds toward these donations.
We also will be helping our community in ways other than donations. We will be taking the children on a river sweep and finding local areas where they can help. We will also be visiting nursing homes and helping with flower beds, etc. where needed.
We will be taking up donations of diapers (size 3 and 4), bleach, all purpose cleaning sprayers, deodorant, toothpaste, and toothbrushes. At the end of the summer, our Summer Program children will be heading out to deliver these donations.

We are asking that if you know anyone that needs any kind of work or help with something to please let us know. (e.g. yard work, cars washed, animals bathed or fed while on vacation, etc.) We will work or help for any donation to our causes.

For more information,
click here
to contact Becca Williams, CDC Director.
Can You Help?
The Saint Mark Child Development Center is still in need of

one

glider rocker for their infant and crawler rooms. If you have one that you would like to donate, click here to contact Becca Williams
SAINTS IN SERVICE
HELPING YOU PLUG IN . . .
LET US KNOW HOW YOU WANT TO PLUG IN!
Click here
to discover the many ways to serve at Saint Mark. Fill out the form and submit it. We will get you plugged in!