To Be and Make Disciples of
Jesus Christ
Change of

Contact Information?
Click here
to fill out an online form to help us update your information for our records.
Contact Us?
Saint Mark UMC

Call us:
9 am - 5 pm (M-Th)
(864) 882-2603
Pastoral Care
Emergencies or after regular office hours
call or text
(864) 888-7072
Saint Mark 2019 Ministry Guidebook
Click here
to view the entire Saint Mark 2019 Ministry Guidebook with information about church structure, leadership, ministries and our 2019 budget.
Check Out Our Entire Church
Calendar of Events
Click here
to see what is going on at Saint Mark this week and the weeks to come.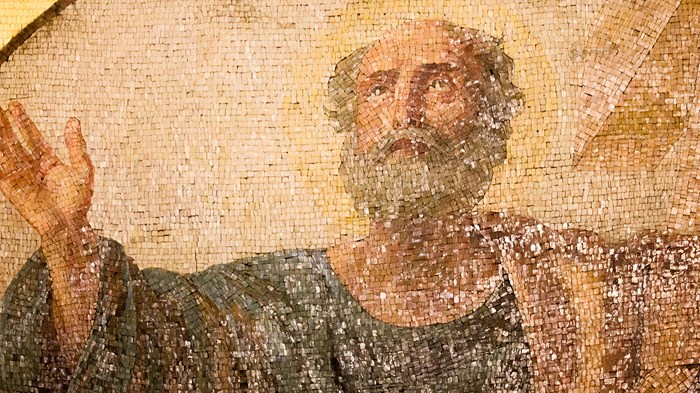 Sunday,
September 15
Sunday
9:00 am
for all ages
9:55 am
Fellowship Time in the Atrium
Mission/Service Team Meeting
Lay Leadership Team Meeting
In His Eyes (youth)
Wings 'N Things (youth)
Listen to Last Week's Sermon Today
If you were not able to attend worship on any given Sunday, you can still listen to the sermon.
Click here
to select and listen to sermons that you may have missed.
Got Good News To Share With Your Saint Mark Family?
Good news lifts our spirits. Share your good news with us. We will publish your good news in our
"People 'Neath Our Steeple"
feature. Your news will be sent out as an email.
Click here
to share your good news (achievements, births, awards, etc.). Include pictures if you have them.
Prayer Focus for This Week
A Prayer Based on

1 Corinthians 13

Holy God,
You call us "beloved," and You love us with a fierceness that is at once unsettling and comforting.
May Your Divine love dwell within us and be enacted through us so that no matter what language we speak,

love will dance within each word we say.
When You call us to stand up for justice,

may love be the power that drives our actions.
When we seek knowledge, may love compel us beyond idle curiosity all the way to truth.
When we offer our prayers in faith,

may our love for You fill our hearts with peace.
When we give of ourselves and our possessions, may our love for You and Your people shine above love for worldly things.
Thank you, God, for the gift of love, and empower us to walk the path love opens before us.

Amen
Submit Your Prayer Requests
Saint Mark is pleased to receive your prayer requests . . . for yourself or for friends or loved ones.
Click here
to submit your request to Pastor Todd Davis.
THIS YEAR'S CHURCHWIDE THEME
We are continuing our six-week series on the life of Paul

- the impact of love on his life and ministry.
THIS Sunday, September 15
"Called to Love"
Sunday, September 22
"Love to Share"
Sunday, September 29
"Legacy of Love"
Join us for worship this Sunday as we continue our series of sermons about the Apostle Paul, highlighting this year's theme, Love Well.
THIS Sunday, September 15
"Called To Love"
Traditional Worship
10:15 am in the Sanctuary
bringing the message
Rev. Shawna Darnall
Celebration Worship
10:15 am in the Saint Mark Center
bringing the message
Rev. Todd Davis

Bahamian Relief Project
Drop-off Deadline
THIS Sunday, September 15
You may drop of your donated items in both entrances of the atrium. The truck will pick up the items on Monday, September 16.
The supplies needed are listed below:
General supplies:
Portable generators - HIGH PRIORITY
Cell phone chargers - HIGH PRIORITY
Small fans
Cleaning supplies
Baby items/supplies
Water bottles (empty)
Blankets
Mosquito netting
Inflatable mattresses (and manual pumps)
Flashlights (with batteries)
Repellent (Deet free)
Tents
Disposable cutlery
Portable radios (crank)
Bottled water
Non-perishable food
Sunscreen
Health/Medical supplies:
Family hygiene kits (toothpaste/brush, soap, comb/brush, towels, deodorant, etc.)
First aid kits (and items)
Hardware/Building supplies:
Tarps
Plastic sheeting
Hammers
Rakes
Shovels
Chain saws
Empty gas cans (new)
The primary short-term plan is to assist Abaco and Grand Bahama evacuees who are making/have made their way to the island of Eleuthera. In the mid to long-term, One Eleuthera will be working with NEMA and their partners to help rebuild and repair homes in the affected areas and assist other folks in getting resettled. Early evidence suggests that the recovery from Dorian will be a 5-10 year process for many.
With this in mind, one of the best ways for folks in the United States to assist is through financial support.
Click here
to make a monetary donation. Select "Hurricane Dorian Relief Fund."
Share this post with your local friends and neighbors.
Thanks in advance for your support. Needless to say, the needs are great as many of our Bahamian friends are suffering.
It isn't too late to make your appointment! We still have open times tomorrow and Saturday, as well as next Thursday, Friday and Saturday.
Click here
to make your appointment.
Y
ou will need to set up an account to make your appointment. To set up an account, click on "Log In" in the top right corner of the page. Then log in and follow the step-by-step instructions.
Sign-up sheets will be available one last time in the atrium this Sunday, September 15.
There are two other options if you choose not to schedule a photo session.
If you would like to use your photo from our previous directory (2016), you may make a request to that effect (contact Marla Fuller).

If you weren't here for our last directory, you may drop off a favorite photo for us to use.
If you choose to use a photo from our previous directory, the cost will be $3. If you choose to drop off your own photo, the cost is also $3. You may drop off your money at the church office to the attention of Marla Fuller.
If you are considered active in our records - as a member or as a guest - even if we don't have a photo of you, we will include your name and the contact information we have in the back of the directory, so please make sure your contact information is up to date from 3 years ago.
FOR EVERYONE, PLEASE MAKE SURE WE HAVE YOUR UPDATED CONTACT INFORMATION! If you have dropped a land line . . . if you have changed email addresses . . . or have a new address or cell phone number, please let us know by
clicking here
.
We need your information by no later than Sunday, October 6
.
Click here to contact Marla Fuller for anything related to the photo sessions and our pictorial directory.
It's Kairos Time Again!
The Men's Kairos Weekend is scheduled for September 19-22 at McCormick Correctional Institution. You are invited to support this mission and "Love Well" by making cookies, writing notes of support, making posters or placemats, and praying for all participants on this three-day event which begins on Thursday September 19.
Cookies should be one dozen cookies per package in plastic wrap or baggies (do not use foil). Please do not use nuts or fruit, and no icing or any other type coating. Types of cookies that are good choices are chocolate chip, peanut butter, oatmeal, molasses, or sugar cookies. If you have any questions about cookie preparation, please
click here
to contact Becky Hazelwood, or call her at (770) 633-2434. Your donations need to be in the Saint Mark church office by 12 noon on Monday September 16.
If you would like to participate in the around-the-clock prayer vigil that begins at 5 pm on Thursday September 19 and ends at 6 pm on Sunday September 22, the UMW has selected time slots for remembering and lifting up the participants. You can include the Kairos team and participants in your morning prayers (7-8 am) and/or evening prayers (7-8 pm) during the time frame noted above. Please join us in showing your love!
The success of this wonderful program will, in part, be yours. We start our study on Paul's Changes with a rotation of art, cooking, games, spiritual practices, and missions in our community. My hope is to make it a fun and spirit-led time for all.
I will be asking for a parent to take a turn to volunteer on Wednesday evenings. Snack supper will be served at 5:30 pm and the cost for each child is $3.00. If you would like to be on the TREK master list, please click here to register.

Looking forward to a great Fall in TREK!
Ms. Lisa
For more information about TREK, click here to contact Lisa Kiser, our Minister of Children's Discipleship.
Saint Mark Child Development Center

Parents' Night Out
Friday, September 20
5:30 - 9:30 pm
Children from infants up to 12 years old are welcome. The cost is $10 per hour for one child, $15 per hour for two children and and so on. You pay by the hour. To make your reservation, or for more information,
click here
to contact Becca Williams, CDC director.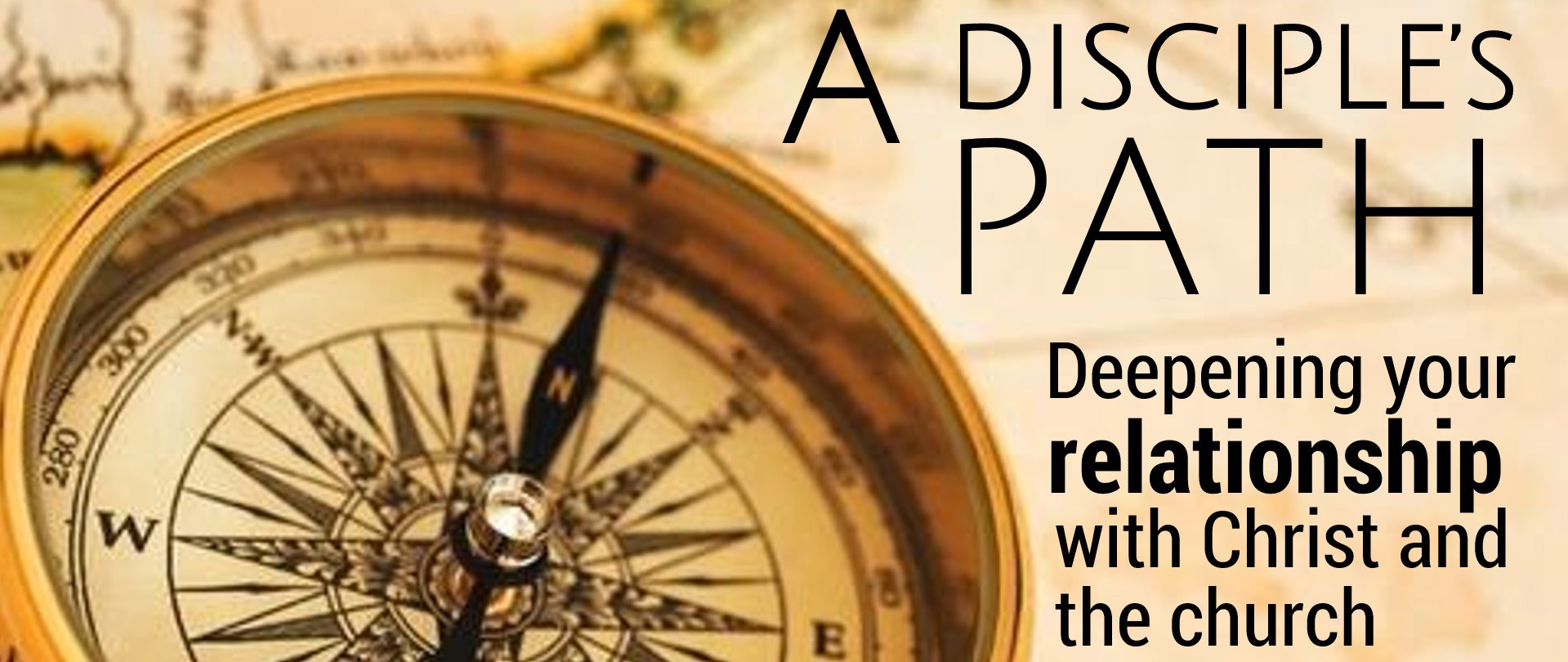 A Disciple's Path
As the people of Saint Mark, we are a people who connect faith and life, and understand our mission is to be and make disciples of Jesus. A Disciple's Path is a six-week study that explores what a life connected to God and connected to others is all about. It examines some of the essential elements of discipleship: prayer and meditation, study and reflection on Scripture, financial generosity, invitational evangelism, worship, small group community and gifts-based service.
If you are just joining our family of faith, haven't yet had an opportunity to participate in this study, or would like to participate in this study again please click here to email Pastor Shawna
to express your interest. This group will gather once a week for six weeks beginning sometime in September, with the exact time being determined by the group's members.
If you decide to participate, you will examine the character and actions of women in Scripture - Esther, Mary Magdalene, Ruth, Deborah, the woman at the well, and more - to inspire and challenge you to leave a gospel-centered legacy. The cost of the book is $15.99 + shipping. The study will be completed before Thanksgiving.
For more information, or to sign up to attend,
click here
to contact Debbie Barton.
After a summer break, the long anticipated Women's Thursday Morning Bible Study will resume on Thursday, September 19 at 10 am. The study for this fall will explore the book of Psalms. Participants will make a deeper connection to the world of the Psalms through daily readings and group discussion so that these well known scriptures can help give voice to all aspects of our human experience - joy, faith, uncertainty, and sorrow.


All women are invited! For more information, or to sign up, click here to contact Sandy James.
Won't you join us for our Annual Covered Dish Supper at Biggerstaff Retreat Center? We will provide hors d'oeuvres, BBQ pork, buns and beverages. Your $5 will cover the cost of the food, as well as the rental of the space. Plan to bring a salad, side dish or dessert to share. After a time of fellowship and a delicious meal, we will enjoy a game of Trivia.

Transportation is available upon request.

Got questions?
Click here
to contact Marla Fuller.
Utica, Inc

BBQ Fundraiser

Friday, September 20

5 - 8 pm
Saint Mark UMC

Saint Mark Center
Tickets: $10
Saint Mark will co-host, with our sister church, Ann Hope UMC, a BBQ dinner fundraiser to benefit
Utica, Inc
. Tickets will be on sale in the atrium after Sunday School
this Sunday, September 15
. Or you may
click here
to make your reservations(s) online
Utica, Inc. is an organization that is working toward establishing a Youth Center to serve the young people living in the Utica Mill District. This Youth Center (in its planning stage) will not only serve as a safe haven for youth to gather and learn of God's love, but will also help families with parenting skills, jobs, tutoring, and other life-skill programs needed to improve the quality of their lives.

Thank you for your generous support of the many agencies who serve those in need in our community.

On Tuesday, September 24, Lunch Bunch will kick off for another year! We are excited that our first venue will be Dimas Brothers Cafe, located at

400 S Fairplay St, Seneca, SC 29678

. The food is

"fresh and delcious - with a side of Southern Charm."
If you haven't eaten there, click here to see the extensive menu.
Oh, by the way, Evan and Spiro Dimas' grandmother is our own, Freida Phipps.
Memory Café October Event
Meet at the church at 10:30 am to carpool
On Monday October 14th, Memory Cafe participants will be visiting Denver Downs. The group had so much fun last year there. They went for a hayride, picked up pumpkins from a field that they were able to keep, visited with farm animals that they were able to feed and pet, and had lunch which they brought from home. They plan to repeat those same activities this year.
Plan to meet at Saint Mark United Methodist Church at 10:30 am to carpool to Denver Downs where the group will meet with their tour guide. If you would like to join, call Bonnie Holmes at (864) 916-9204 as soon as possible..
Memory Café is a place where family caregivers and their loved ones with beginning to intermediate stages of dementia can come together to learn, laugh, cry and meet others in a similar circumstance. For more information on this trip and other coming activities for Memory Café be sure to call Bonnie.
Summer is over and things are shaping up for an exciting fall season at Saint Mark.

The Gathering, our monthly midweek event that features delicious food and great fellowship, will continue on Wednesday, October 9.

Menu for October 9

Cost

Adults (18 and older) - $7 each
Families (2 adults and 2 children) - $18
Extra children - $3 each

Children/Youth (5 - 18 yo) - $3
Children 4 and younger - FREE
Click here
to add your name to the Master List (for the entire program year 2019-20), or to make a reservation for September 11 only.
A Gathering Program Offering for Adults

Are you interested in conversation about how we approach the Bible? How we let it speak to us? Are you wanting to discuss passages of scripture with others?
As a part of The Gathering, on the second Wednesday of each month, there will be an opportunity for interested adults to gather and study the gifts of scripture with Pastor Shawna.
For more information click here to contact Pastor Shawna.
Escape Room for 6th Graders
CDC Parents' Night Out
Anderson District UMW Annual Meeting
Saturday and Sunday, October 5 and 6
Sunday, October 6
Staff Appreciation Sunday
Sunday, October 13
Stewardship Sunday
Sunday, October 27
One Combined Service of Worship
10:15 am
Sanctuary
Covered Dish Lunch
11:30 am
Saint Mark Center
ELDERBERRIES EVENTS (FOR 50+)



ARE YOU 50+?


Here are some

Elderberries Events

that might interest you. Save the date(s) on your calendar.
Elderberries Annual Covered Dish Dinner
and Trivia
at Biggerstaff Retreat Center
Lunch Bunch Resumes!
Dimus Brothers Cafe
Walhalla Octoberfest
For more information about our Elderberries ministry or any of these events,
click here
to contact Marla Fuller.
Anderson District RMN Meeting
Originally scheduled for
THIS Sunday, September 15
has been postponed to a later date.
For more information,
click here
to contact Marla Fuller.
Clemson Area Pledge to End Racism
Thursdays, October 3, 10, 17, 24,
November 14 and 21
6 - 8 pm with dinner at 5:30 pm
Unitarian Universalist Fellowship of Clemson
Clemson, SC 29631
Cost: $20 for the entire series
Saint Mark United Methodist Church members have been invited to participate in an inter-faith workshop entitled the Clemson Area Pledge to End Racism (CAPER) that will be offered this fall as a series of six, two hour modules, all on Thursday nights.
There is a limited number of slots. To register, please respond by Monday, September 16 to Stacy Keelor at (914) 217-8092 or click here to send an email.
Childcare provided upon request
Attending ALL SIX sessions is strongly encouraged.
We hope you will prayerfully consider this opportunity to learn and grow into an even stronger advocate for racial equality.
4th Annual Our Brother's Keeper
Oconee Presbyterian Service Fund
Golf Tournament
We are gearing up for our annual "Our Brother's Keeper OPSF Golf Tournament!"
| | |
| --- | --- |
| Date: | Next Saturday, September 20, 2019 (rain date September 27, 2019) |
| Cost: | |
| | 18 holes, Captain's choice |
| | Oconee Country Club, 781 Richland Road, Seneca, SC |
| | Open to all women, men, couples and foursomes. |
Registration fee includes: Light breakfast, lunch, range balls, cart gift bags, cart and green fees, silent auction.
Want to make a bigger difference and become a sponsor for this tournament? Here are the levels:
Platinum $1000

: On-course signage plus a team of four

Gold $750

: On course signage plus a team of two

Silver $500

: On-course signage

Bronze $250

: On-course signage

Hole Sponsor $100

: Hole signage
Help OPSF continue to serve those who fall through the cracks of assistance by contacting Robert French to sign up today! (864) 972-7470.
Fishing On Lake Keowee
A FREE CLASS
Tuesday, October 8
9 am - 12 noon
Saint Mark UMC
Room A203
Do you want to learn more about the ins and outs of fishing? Here is your chance! The class covers all aspects of bass fishing on Lake Keowee. If you would like to attend, please click here to contact Bill Walker or
call him and leave a message at (864) 944-7880 Please include your email address.
The Keowee Anglers are men and women at all levels of skill who enjoy fishing on Lake Keowee and are dedicated to sharing and developing their fishing knowledge and skills. The first Thursday of each month the group meets for: club tournaments in which randomly matched teams of experienced members are paired with inexperienced members to promote sharing of knowledge and skills); speaker events with lake biologists, professional anglers, tackle vendors, etc.; or real-time fishing meetings where the group discusses what is currently working and not working to catch bass on Lake Keowee.
For more information, click here to visit their website
.
16th Annual Christmas Tree Festival
December 3 - 5, 2019 Tree Viewing
and Holiday Market
The Best Western Plus / Clemson, SC
SAVE THE DATE! Holiday magic abounds as the Best Western Plus in Clemson is transformed into a winter wonderland of uniquely decorated Christmas trees, wreaths and centerpieces. View the beautifully decorated trees and take a stroll through the holiday market, filled with handmade crafts and gifts, freshly baked homemade cookies and an endless assortment of the popular ButterBraid pastry.
Proceeds from the Christmas Tree Festival are a "A Gift of Love" to patients served by Prisma Health Hospice of the Foothills. Funds raised help grow the hospice Crippen Endowment to ensure quality hospice care is sustained for future generations. Prisma Health Hospice of the Foothills is a local nonprofit hospice organization caring for residents of Oconee, Pickens and Anderson Counties since 1989. Hospice of the Foothills provides in-home hospice care as well as well as in-patient hospice care at The Cottingham House. Support Hospice of the Foothills!
Experience holiday magic by attending the 16th Annual Christmas Tree Festival!
Volunteers are needed for this year's festival!
Bake cookies! Contribute a new or gently used designer purse or donate hand-crafted items for the Holiday Market!
Oconee Memorial Hospital Foundation
864 885-7912.
Life Line Screening Returns to Saint Mark
Life Line Screening, a leading provider of community-based preventive health screenings will be in our community on Wednesday, November 20, 2019 at

Saint Mark United Methodist Church

.
Ultrasound screenings to identify risk factors for Cardiovascular disease include; Carotid Artery (plaque buildup-a leading cause of stroke), Abdominal Aortic Aneurysm (an enlargement or weak area in the main blood vessel that carries blood from the heart to the rest of the body), Peripheral Arterial Disease (hardening of the arteries in the legs), a Heart Rhythm Screening (an EKG to detect Atrial Fibrillation-irregular heartbeat) and an Osteoporosis Risk Assessment for men and women. Being proactive about your health by knowing your risks helps you and your doctor address problems early.
Click here
to register online TODAY and receive your "Community Circle" discount and your Preferred Appointment!
Invite your friends and neighbors.
SAINTS IN SERVICE
HELPING YOU PLUG IN . . .
LET US KNOW HOW YOU WANT TO PLUG IN!
Click here
to discover the many ways to serve at Saint Mark. Fill out the form and submit it. We will get you plugged in!