To Be and Make Disciples of
Jesus Christ
Change of

Contact Information?
Click here
to fill out an online form to help us update your information for our records.
Contact Us?
Saint Mark UMC

Call us:
9 am - 5 pm (M-Th)
(864) 882-2603
Pastoral Care
Emergencies or after regular office hours
call or text
(864) 888-7072
Saint Mark 2019 Ministry Guidebook
Click here
to view the entire Saint Mark 2019 Ministry Guidebook with information about church structure, leadership, ministries and our 2019 budget.
Check Out Our Entire Church
Calendar of Events
Click here
to see what is going on at Saint Mark this week and the weeks to come.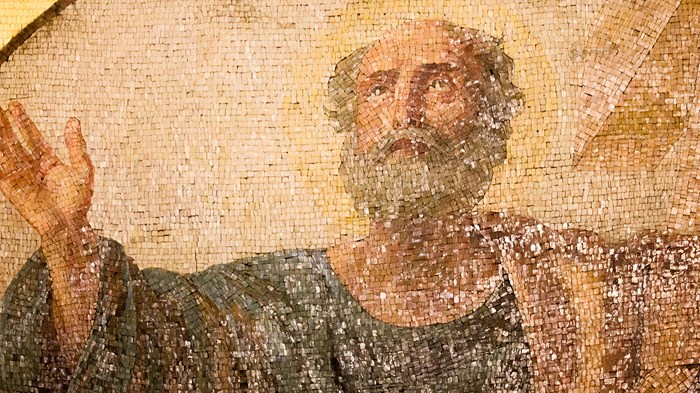 Sunday,
September 22
Sunday
8:45 am
Table Talk Class will serve breakfast to Seneca High School Football Team and our Youth
9:00 am
for all ages
9:55 am
Fellowship Time in the Atrium
Lay Leadership Team Meeting
In His Eyes (youth)
Wings 'N Things (youth)
Listen to Last Week's Sermon Today
If you were not able to attend worship on any given Sunday, you can still listen to the sermon.
Click here
to select and listen to sermons that you may have missed.
Got Good News To Share With Your Saint Mark Family?
Good news lifts our spirits. Share your good news with us. We will publish your good news in our
"People 'Neath Our Steeple"
feature. Your news will be sent out as an email.
Click here
to share your good news (achievements, births, awards, etc.). Include pictures if you have them.
Prayer Focus for This Week
A Prayer to Share God's Love With Others
Lord, Make me an instrument of Your love. May I see each circumstance in my life

as an opportunity to grow in your love. May I see my environment

as a place to grow in Your love.


May I then take this love to other people...


When I am tempted to become impatient, help me to be patient.


When I am tempted to become unkind, help me to be kind.


When I am tempted to become jealous, help me to be tolerant.


When I am tempted to become boastful or proud, help me give You the glory.


When I am tempted to be rude or selfish, give me the gift of gentleness.


When I am tempted to take offense, help me to let go.


When I am tempted to become angry with someone, give me the gift of forgiveness.


When I am tempted to become resentful, give me Your power to love.


Lord, grant that I may take no pleasure in criticizing others, but that I may see good in them, as You do.


When I begin to concentrate on the faults and failures of others, give me courage to praise their accomplishments.


Help me be loyal to those you give me to love.


Help me to believe in them, even when they do not believe in themselves. To expect the best from them, but accept the best they can give. May I always defend them,

as You always defend me.


All gifts and powers come from You.

All will come to an end. With one important exception, the gift of love!!! May I be an instrument of Your infinite love!

Amen.
Submit Your Prayer Requests
Saint Mark is pleased to receive your prayer requests . . . for yourself or for friends or loved ones.
Click here
to submit your request to Pastor Todd Davis.
THIS YEAR'S CHURCHWIDE THEME
We are continuing our six-week series on the life of Paul

- the impact of love on his life and ministry.
THIS Sunday, September 22
"Love to Share"
Sunday, September 29
"Legacy of Love"
Join us for worship this Sunday as we continue our series of sermons about the Apostle Paul, highlighting this year's theme, Love Well.
THIS Sunday, September 22
"Love to Share"
Traditional Worship
10:15 am in the Sanctuary
bringing the message
Rev. Todd Davis
Celebration Worship
10:15 am in the Saint Mark Center
bringing the message
Rev. Shawna Darnall

Pictorial Directory
Photo Session Make-up Date
One More Chance to Be Part of
our Church Family Album
Wednesday, October 2
2 - 9 pm


Because of a power outage at the church on Friday, September 13, we weren't able to get photos of some of our Saint Mark disciples. We have scheduled a special make-up date for those of you who have not already rescheduled your appointment for this week. Also, if you haven't yet made an appointment for a photo session, this is your last chance to make that happen. We still have a few open times tomorrow, Saturday, September 21.
Click here
to make your appointment either tomorrow or October 2.
YOU DO NOT HAVE TO BE A MEMBER TO BE IN INCLUDED IN OUR DIRECTORY!!!
If you haven't done so already, to sign up online y
ou will need to set up an account to make your appointment. To set up an account, click on "Log In" in the top right corner of the page. Then log in and follow the step-by-step instructions.
A sign up sheet for Wednesday, October 2

only

will be available one last time in the atrium this Sunday, September 22.
There are still two other options if you choose not to schedule a photo session.
If you would like to use your photo from our previous directory (2016), you may make a request to that effect (contact Marla Fuller).

If you weren't here for our last directory, you may drop off a favorite photo for us to use.
If you choose to use a photo from our previous directory, the cost will be $3. If you choose to drop off your own photo, the cost is also $3. You may drop off your money at the church office to the attention of Marla Fuller.
If you are considered active in our records - as a member or as a guest - even if we don't have a photo of you, we will include your name and the contact information we have in the back of the directory, so please make sure your contact information is up to date from 3 years ago.
FOR EVERYONE, PLEASE MAKE SURE WE HAVE YOUR UPDATED CONTACT INFORMATION! If you have dropped a land line . . . if you have changed email addresses . . . or have a new address or cell phone number, please let us know by
clicking here
.
We need your information by no later than Sunday, October 6
.
Click here to contact Marla Fuller for anything related to the photo sessions and our pictorial directory.
Join Us This Evening!!

Bring $5 and a Dish to Share.

Utica, Inc

BBQ Fundraiser

THIS EVENING, Friday, September 20

5 - 8 pm
Saint Mark UMC

Saint Mark Center
Tickets: $10
Utica, Inc. is an organization that is working toward establishing a Youth Center to serve the young people living in the Utica Mill District. This Youth Center (in its planning stage) will not only serve as a safe haven for youth to gather and learn of God's love, but will also help families with parenting skills, jobs, tutoring, and other life-skill programs needed to improve the quality of their lives.

Thank you for your generous support of the many agencies who serve those in need in our community.

Saint Mark Child Development Center

Parents' Night Out
THIS EVENING, Friday, September 20
5:30 - 9:30 pm
Children from infants up to 12 years old are welcome. The cost is $10 per hour for one child, $15 per hour for two children and and so on. You pay by the hour. To make your reservation, or for more information,
click here
to contact Becca Williams, CDC director.
It isn't too late to participate. You will examine the character and actions of women in Scripture - Esther, Mary Magdalene, Ruth, Deborah, the woman at the well, and more - to inspire and challenge you to leave a gospel-centered legacy.
The session will include 10- minute videos all about women and how they coped in Biblical times.
The cost of the book is $9. The study will be completed before Thanksgiving.
For more information, or to sign up to attend,
click here
to contact Debbie Barton.
The success of this wonderful program will, in part, be yours. We start our study on Paul's Changes with a rotation of art, cooking, games, spiritual practices, and missions in our community. My hope is to make it a fun and spirit-led time for all.
I will be asking for a parent to take a turn to volunteer on Wednesday evenings. Snack supper will be served at 5:30 pm and the cost for each child is $3.00. If you would like to be on the TREK master list, please click here to register.

Looking forward to a great Fall in TREK!
Ms. Lisa
For more information about TREK, click here to contact Lisa Kiser, our Minister of Children's Discipleship.
After a summer break, the long anticipated Women's Thursday Morning Bible Study resumed on Thursday, September 19 at 10 am. It's not too late join this group. The study for this fall will explore the book of Psalms. Participants will make a deeper connection to the world of the Psalms through daily readings and group discussion so that these well known scriptures can help give voice to all aspects of our human experience - joy, faith, uncertainty, and sorrow.


All women are invited! For more information, or to sign up, click here to contact Sandy James.
On Tuesday, September 24, Lunch Bunch will kick off for another year! We are excited that our first venue will be Dimas Brothers Cafe, located at

400 S Fairplay St, Seneca, SC 29678

. The food is

"fresh and delcious - with a side of Southern Charm."
If you haven't eaten there, click here to see the extensive menu.
Oh, by the way, Evan and Spiro Dimas' grandmother is our own, Freida Phipps.
Please join us in prayer for the persons and situations listed below:
Ji

m Atkinson

-
Had surgery on his knee on August 30 at Emory. He is currently at Lila Doyle for rehabilitation.
Randy Brockett
- Friend of Alisse Craig. He has cancer of the pancreas which has spread to his lungs.
Basil Carney -
Basil is recovering at home following stay in hospital.
Herb Burrell -
Suffe
red stroke on 9/1/19. He is in rehab at Saint Mary's hospital in Athens, GA.
Recovery efforts in the Bahamas following H urricane Dorian.
Jack Davis
- Jack had outpatient bladder surgery on September 17, which determined he does not have bladder cancer. He is recovering at home as he awaits results of a biopsy of prostate.
Debbie Dietz -
Was in hospital with collapsed lung.
Donna Goldsmith -
Recovering in rehabilitation in Vermont following short stay in hospital.
Charlie Garcia
- Charlie is awaiting surgery on September 26, and appreciates prayer as this will be an intensive surgery which doctors expect to take six hours.
Keia Howerton
(niece of Lura Wyatt) - Has been diagnosed with cancer and will be having a double mastectomy in the next two weeks. Also the cancer is in one lymph node. She is waiting to hear what type of chemo she will be having. Please pray for peace and healing for her.
Bill Nelson -
Continues at Seneca Rehabilitation following hospitalization.
Martha White
(Sister of Lura Wyatt) - In the hospital (ICU) in Rutherfordton with pneumonia. Pray for healing and peace for her.
Do you have a prayer request? Click here to share your request with your church family.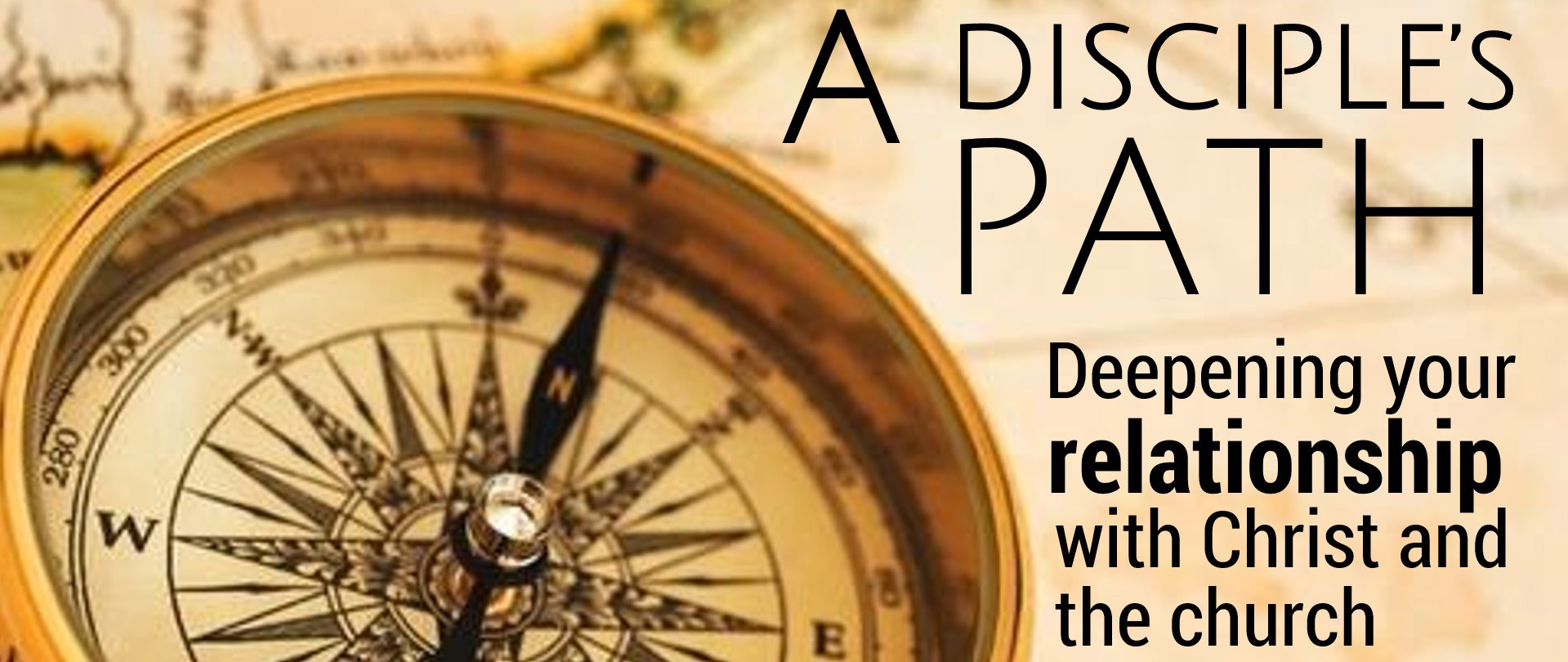 A Disciple's Path
As the people of Saint Mark, we are a people who connect faith and life, and understand our mission is to be and make disciples of Jesus. A Disciple's Path is a six-week study that explores what a life connected to God and connected to others is all about. It examines some of the essential elements of discipleship: prayer and meditation, study and reflection on Scripture, financial generosity, invitational evangelism, worship, small group community and gifts-based service.
If you are just joining our family of faith, haven't yet had an opportunity to participate in this study, or would like to participate in this study again please click here to email Pastor Shawna
to express your interest. This group will gather once a week for six weeks beginning the first week in October, with the exact time being determined by the group's members.
Our blessing of the pets marks the feast of Saint Francis, who was known to love, respect and appreciate all of creation.
All animals are welcome. If your pet is prone to anxiety around other animals, elopement, or is not easily taken out of the home, feel free to bring a picture.
Weather permitting, we will be in the parking lot outside of the Commons Room, otherwise we will be in the Saint Mark Center.
Invite your friends and neighbors!
We are back in the swing of our fall schedule. If you weren't able to join us for our September Gathering, consider being part of our next one - on Wednesday, October 9.

The Gathering, is our monthly midweek event that features delicious food and great fellowship. What's for supper???

Menu for October 9

Cost

Adults (18 and older) - $7 each
Families (2 adults and 2 children) - $18
Extra children - $3 each

Children/Youth (5 - 18 yo) - $3
Children 4 and younger - FREE
Click here
to add your name to the Master List (for the entire program year 2019-20), or to make a reservation for October 9 only.
A Gathering Program Offering for Adults

Are you interested in conversation about how we approach the Bible? How we let it speak to us? Are you wanting to discuss passages of scripture with others?
As a part of The Gathering, on the second Wednesday of each month, there is an opportunity for interested adults to gather and study the gifts of scripture with Pastor Shawna.
For more information click here to contact Pastor Shawna.
Memory Café October Event
Hayride at Denver Downs
Monday, October 14
Meet at the church at 10:30 am to carpool
On Monday October 14th, Memory Cafe participants will be visiting Denver Downs. The group had so much fun last year there. They went for a hayride, picked up pumpkins from a field that they were able to keep, visited with farm animals that they were able to feed and pet, and had lunch which they brought from home. They plan to repeat those same activities this year.
Plan to meet at Saint Mark United Methodist Church at 10:30 am to carpool to Denver Downs where the group will meet with their tour guide. If you would like to join, call Bonnie Holmes at (864) 916-9204 as soon as possible..
Memory Café is a place where family caregivers and their loved ones with beginning to intermediate stages of dementia can come together to learn, laugh, cry and meet others in a similar circumstance. For more information on this trip and other coming activities for Memory Café be sure to call Bonnie.
Anderson District UMW Annual Meeting
Saturday and Sunday, October 5 and 6
Sunday, October 6
Staff Appreciation Sunday
Sunday, October 13
Stewardship Sunday
Sunday, October 27
One Combined Service of Worship
10:15 am
Sanctuary
Covered Dish Lunch
11:30 am
Saint Mark Center
A Community Event
Saint Mark Fall Festival
Wednesday, October 30
5:30 pm
Annual Lions Club BBQ
Friday, November 1
4:30 - 7 pm
Saint Mark Center
All Saints Sunday
Sunday, November 3
10:15 am
both Services
ELDERBERRIES EVENTS (FOR 50+)



ARE YOU 50+?


Here are some

Elderberries Events

that might interest you. Save the date(s) on your calendar.
Elderberries Annual Covered Dish Dinner
and Trivia
at Biggerstaff Retreat Center
Lunch Bunch Resumes!
Dimus Brothers Cafe
Walhalla Octoberfest
For more information about our Elderberries ministry or any of these events,
click here
to contact Marla Fuller.
How Climate Change Affects Our Mental Health - A TED Talk with Britt Wray
"For all that's ever been said about climate change, we haven't heard nearly enough about the psychological impacts of living in a warming world," says science writer Britt Wray. In this quick talk, she explores how climate change is threatening our well-being - mental, social and spiritual - and offers a starting point for what we can do about it.
Discipleship Has No Age Limit!
This past Sunday, our third through fifth grade Sunday School class made placemats for the Kairos Prison Ministry men's weekend that begins this evening! We are proud of our young disciples, Thomas, Sarah, Kevin, Bre, Sophia, and Shelley!
Special thanks to Sunday School teacher, Mona Fleming, who uses her spiritual gift of teaching to mold and shape the lives of these budding disciples.
Saint Mark Child Development Center


Now Enrolling Pre-K


Free Registration



Come by for a tour of their childcare and preschool program.

For more information, call Becca Williams, CDC Director, at (864) 882-0333

Our CDC cares for children 6 weeks old through after school age.

Two High Chairs Are Needed!
Can You Help??





Our Saint Mark Child Development Center is in need of two high chairs. Do you have one or more that you no longer need?



Click here to contact Becca Williams, our CDC Director, or call her at (864) 882-0333
SAINTS IN SERVICE
HELPING YOU PLUG IN . . .
LET US KNOW HOW YOU WANT TO PLUG IN!
Click here
to discover the many ways to serve at Saint Mark. Fill out the form and submit it. We will get you plugged in!