To Be and Make Disciples of
Jesus Christ
Change of

Contact Information?
Click here
to fill out an online form to help us update your information for our records.
Contact Us?
Saint Mark UMC

Call us:
9 am - 5 pm (M-Th)
(864) 882-2603
Pastoral Care
Emergencies or after regular office hours
call or text
(864) 888-7072
Saint Mark 2019 Ministry Guidebook
Click here
to view the entire Saint Mark 2019 Ministry Guidebook with information about church structure, leadership, ministries and our 2019 budget.
Check Out Our Entire Church
Calendar of Events
Click here
to see what is going on at Saint Mark this week and the weeks to come.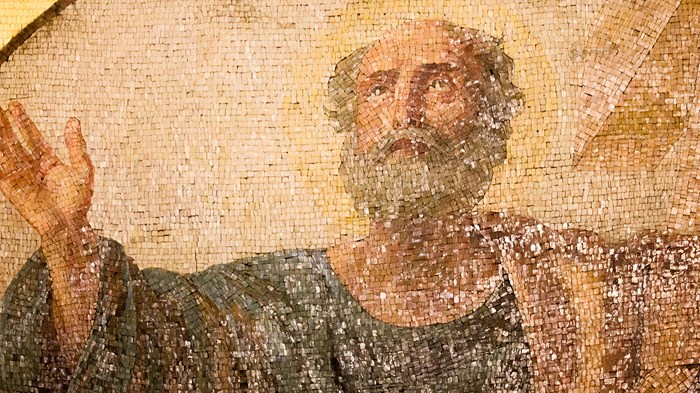 Sunday,
September 29
Sunday
9:00 am
for all ages
9:55 am
Fellowship Time in the Atrium
In His Eyes (youth)
Wings 'N Things (youth)
Listen to Last Week's Sermon Today
If you were not able to attend worship on any given Sunday, you can still listen to the sermon.
Click here
to select and listen to sermons that you may have missed.
Got Good News To Share With Your Saint Mark Family?
Good news lifts our spirits. Share your good news with us. We will publish your good news in our
"People 'Neath Our Steeple"
feature. Your news will be sent out as an email.
Click here
to share your good news (achievements, births, awards, etc.). Include pictures if you have them.
Prayer Focus for This Week
Committing Ourselves to Love As Christ Loved

Jesus, You are the author and originator of love. We only know love because You are love and You loved us first. You love us specifically and sacrificially. You love us in our sin and rebellion against You. You love us despite the pain we inflict on others. You love us in our mess. It is that love - that selfless, self-sacrificing love, which allows us to love others. It is an overflow of Your love for us that allows us to love other people.

Jesus, we ask you to make us better lovers of one another. Would you give us the heart and love to proclaim Your love to all persons you place in our path who need to hear it and experience it through our words and actions?
Submit Your Prayer Requests
Saint Mark is pleased to receive your prayer requests . . . for yourself or for friends or loved ones.
Click here
to submit your request to Pastor Todd Davis.
THIS YEAR'S CHURCHWIDE THEME
This Sunday, we come to the end of our six-week series on the life of Paul

- the impact of love on his life and ministry.
THIS Sunday, September 29
"Legacy of Love"
Join us for worship this Sunday as we conclude our series of sermons about the Apostle Paul, highlighting this year's theme, Love Well.
THIS Sunday, September 29
"Legacy of Love"
Traditional Worship
10:15 am in the Sanctuary
bringing the message
Rev. Shawna Darnall
Celebration Worship
10:15 am in the Saint Mark Center
bringing the message
Rev. Todd Davis

Pictorial Directory
Photo Session Make-up Date
One More Chance to Be Part of
our Church Family Album
Wednesday, October 2
2 - 9 pm
ONLY THREE APPOINTMENTS LEFT!
A sign up sheet for Wednesday, October 2

only

will be available in the atrium this Sunday, September 29.
The deadline to use your photo from our 2016 directory is looming. If you want to use that photo, please let Marla know ASAP. Then drop off the $3 fee to her attention at the church office.
Click here
to contact Marla Fuller for anything related to the photo sessions and our pictorial directory.
The Gospel According to Saint Mark Singers

In Concert

THIS Sunday, September 29

5:30 pm

Saint Andrew UMC
Rev. Jeff Childress, Pastor
Enjoy an evening of uplifting music . . . and give Pastor Jeff a hug.
It isn't too late to participate. You will examine the character and actions of women in Scripture - Esther, Mary Magdalene, Ruth, Deborah, the woman at the well, and more - to inspire and challenge you to leave a gospel-centered legacy.
The session will include 10- minute videos all about women and how they coped in Biblical times.
The cost of the book is $9. The study will be completed before Thanksgiving.
For more information, or to sign up to attend,
click here
to contact Debbie Barton.
For more information about TREK,
click here to contact Lisa Kiser, our Minister of Children's Discipleship.
The Women's Thursday Morning Bible Study resumed on Thursday, September 19 at 10 am. It's definitely not too late join this group. The study for this fall explores the book of Psalms. Participants will make a deeper connection to the world of the Psalms through daily readings and group discussion so that these well known scriptures can help give voice to all aspects of our human experience - joy, faith, uncertainty, and sorrow.


All women are invited! For more information, or to sign up, click here to contact Sandy James.
Please join us in prayer for the persons and situations listed below:
Christie - Friend of Cara Davis recently diagnosed with breast cancer.
Jim Atkinson - Recovering from surgery on knee August 30 at Emory. At Lila Doyle for Rehabilitation.
Randy Brockett - Friend of Alisse Craig - Has cancer of the pancreas which has spread to his lungs.
Jack Davis - Jack had outpatient bladder surgery on Sept 17, which determined that he does not have bladder cancer.
Debbie Dietz - Recovering at home after stay in hospital for collapsed lung.
Donna Goldsmith - Recovering in rehab in Vermont following short stay in hospital.
Charlie Garcia - Underwent extensive surgery on September 26
Bill Nelson - At OMH with pneumonia.
Sallie Wigington - Recently diagnosed with Non Hodgkins Lymphoma. She cannot receive visitors, plants or flowers at this time, but greatly appreciates our healing prayers.
Do you have a prayer request? Click here to share your request with your church family.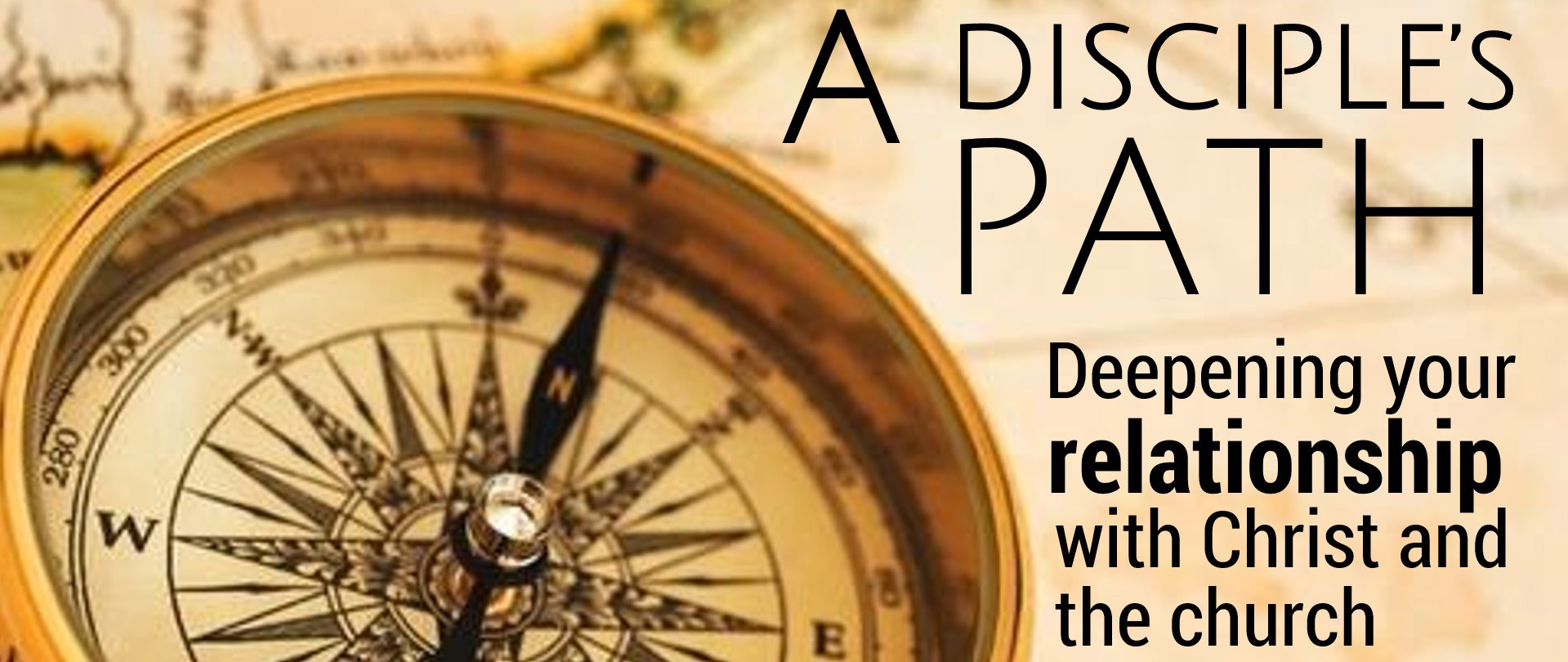 A Disciple's Path
As the people of Saint Mark, we are a people who connect faith and life, and understand our mission is to be and make disciples of Jesus. A Disciple's Path is a six-week study that explores what a life connected to God and connected to others is all about. It examines some of the essential elements of discipleship: prayer and meditation, study and reflection on Scripture, financial generosity, invitational evangelism, worship, small group community and gifts-based service.
If you are just joining our family of faith, haven't yet had an opportunity to participate in this study, or would like to participate in this study again please click here to email Pastor Shawna
to express your interest. This group will gather once a week for six weeks beginning the first week in October, with the exact time being determined by the group's members.
For more information, click here to contact Donna Poston, Minister of Youth and College Discipleship.
World Communion Sunday is a celebration observed by several Christian denominations around the world, taking place on the first Sunday of every October. The purpose is to promote Christian unity and ecumenical cooperation - a reminder that, no matter where we live on this planet, we are all brothers and sisters in Christ.
Our blessing of the pets marks the feast of the beloved St. Francis, who was known to love, respect and appreciate all of creation.
All animals are welcome. If your pet is prone to anxiety around other animals, elopement, or is not easily taken out of the home, feel free to bring a picture instead.
Weather permitting, we will be in the parking lot outside of the Commons Room, otherwise we will be in the Saint Mark Center.
Invite your friends and neighbors!
We are back in the swing of our fall schedule. If you weren't able to join us for our September Gathering, consider being part of our next one - on Wednesday, October 9.

The Gathering, is our monthly midweek event that features delicious food and great fellowship. What's for supper???

Menu for October 9

Cost

Adults (18 and older) - $7 each
Families (2 adults and 2 children) - $18
Extra children - $3 each

Children/Youth (5 - 18 yo) - $3
Children 4 and younger - FREE
Click here
to add your name to the Master List (for the entire program year 2019-20), or to make a reservation for October 9 only.
A Gathering Program Offering for Adults

Are you interested in conversation about how we approach the Bible? How we let it speak to us? Are you wanting to discuss passages of scripture with others?
As a part of The Gathering, on the second Wednesday of each month, there is an opportunity for interested adults to gather and study the gifts of scripture with Pastor Shawna.
For more information click here to contact Pastor Shawna.
You don't have to be a member of the Chancel Choir to sing. For more details,
click here
to contact David Wilcox, or call him at the church office (864) 882-2603.
For more information,
click here
to contact Lynn Dobson, Chair of SPRC (Staff/Parish Relations Committee.
Memory Café October Event
Hayride at Denver Downs
Monday, October 14
Meet at the church at 10:30 am to carpool
On Monday October 14th, Memory Cafe participants will be visiting Denver Downs. The group had so much fun last year there. They went for a hayride, picked up pumpkins from a field that they were able to keep, visited with farm animals that they were able to feed and pet, and had lunch which they brought from home. They plan to repeat those same activities this year.
Plan to meet at Saint Mark United Methodist Church at 10:30 am to carpool to Denver Downs where the group will meet with their tour guide. If you would like to join, call Bonnie Holmes at (864) 916-9204 as soon as possible..
Memory Café is a place where family caregivers and their loved ones with beginning to intermediate stages of dementia can come together to learn, laugh, cry and meet others in a similar circumstance. For more information on this trip and other coming activities for Memory Café be sure to call Bonnie.
Elderberries, Let's Go to the
Walhalla Octoberfest!!
Enjoy crafts, delicious food, German music and dancing with your Saint Mark Elderberries friends.
At 10 am on Saturday, October 19, we will gather at Sertoma field in Walhalla, 272 Tulip Drive, Walhalla SC 29691.
Transportation is available by request.

Anderson District UMW Annual Meeting
THIS Saturday, September 28
Stewardship Sunday
Sunday, October 27
One Combined Service of Worship
10:15 am
Sanctuary
Covered Dish Lunch
11:30 am
Saint Mark Center
A Community Event
Saint Mark Fall Festival
Wednesday, October 30
5:30 pm
Annual Lions Club BBQ
Friday, November 1
4:30 - 7 pm
Saint Mark Center
All Saints Sunday
Sunday, November 3
10:15 am
both Services
ELDERBERRIES EVENTS (FOR 50+)



ARE YOU 50+?


Here are some

Elderberries Events

that might interest you. Save the date(s) on your calendar.
For more information about our Elderberries ministry or any of these events,
click here
to contact Marla Fuller.
What Is Implicit Bias?
Do I Have It? YES - We All Do!
An implicit bias is any unconsciously-held set of associations about a social group. Implicit biases can result in the attribution of particular qualities to all individuals from that group, also known as stereotyping.
Implicit biases are the product of learned associations and social conditioning. They often begin at a young age, and most people are unaware that they hold them. Importantly, these biases do not necessarily align with personal identity. It's possible to unconsciously associate positive or negative traits with one's own race, gender, or background.
Implicit bias and racism are related concepts, but they do not have the same meaning. Implicit bias is an unconsciously held set of associations about a particular group. Racism is prejudice against individuals from a specific racial group and can be either explicit or implicit. Implicit bias can lead to implicitly racist behavior, like when a teacher disciplines black children more harshly than white children, but many individuals harbor implicit biases without ever displaying overt racism.

By becoming aware of our own implicit biases and actively resisting them, we can avoid perpetuating harmful racist stereotypes and prejudices.
To take a test to help you identify your implicit biases,
click here
.
What is one thing you do (or could do) to help keep your implicit biases in check?
Dorian Relief Efforts

Special thanks to Saint Mark for your leadership in collecting Dorian relief supplies in Seneca. A number of local churches, schools and businesses contributed to the effort. Saint Mark disciples, including our youth, joined together to load
a fifteen foot covered truck filled with 12 generators, close to 60 12" x12" boxes and assorted garden tools, tarps and fuel tanks.
The contents were unloaded at LeSaint Logistics Trucking in Duncan SC. The trucking company transported to Fort Lauderdale and from there delivered to the Bahamas and distributed to those who were devastated by the storm.
October Calendar and Birthdays

Click here

to see what is happening at Saint Mark during the month of October, AND see who is celebrating an October birthday.

If your birthday is in October and you aren't included in our birthday list, click here to have your birthday added for next year.

SAINTS IN SERVICE
HELPING YOU PLUG IN . . .
LET US KNOW HOW YOU WANT TO PLUG IN!
Click here
to discover the many ways to serve at Saint Mark. Fill out the form and submit it. We will get you plugged in!