Want to learn more about your house?
Is your house historic?
How do you know?
Check out our

Give to SOHO
Join us on
social media!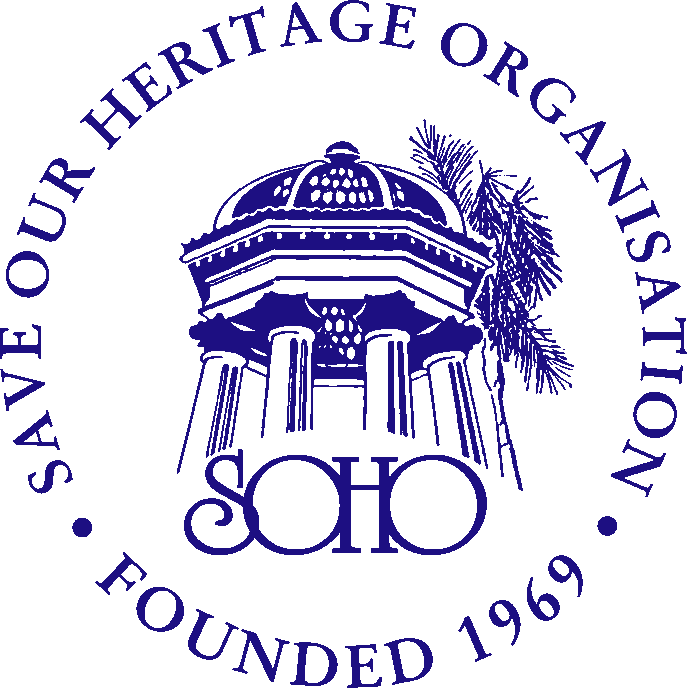 eNews Team
Alana Coons
Communications Director
Ann Jarmusch
Editor
Sandé Lollis
Visual Production Manager
Contributors
Bobbie Bagel
Alana Coons
Maria Curry
Dean Glass
Ann Jarmusch
Robin Lakin
Board of Directors
Jaye MacAskill - President
David Goldberg - V. President
Jessica McGee - Treasurer
John Eisenhart - Secretary
M. Wayne Donaldson
Erik Hanson
Paul Johnson
Nancy Moors
John Rush
Scott Sandel
David Swarens
Kiley Wallace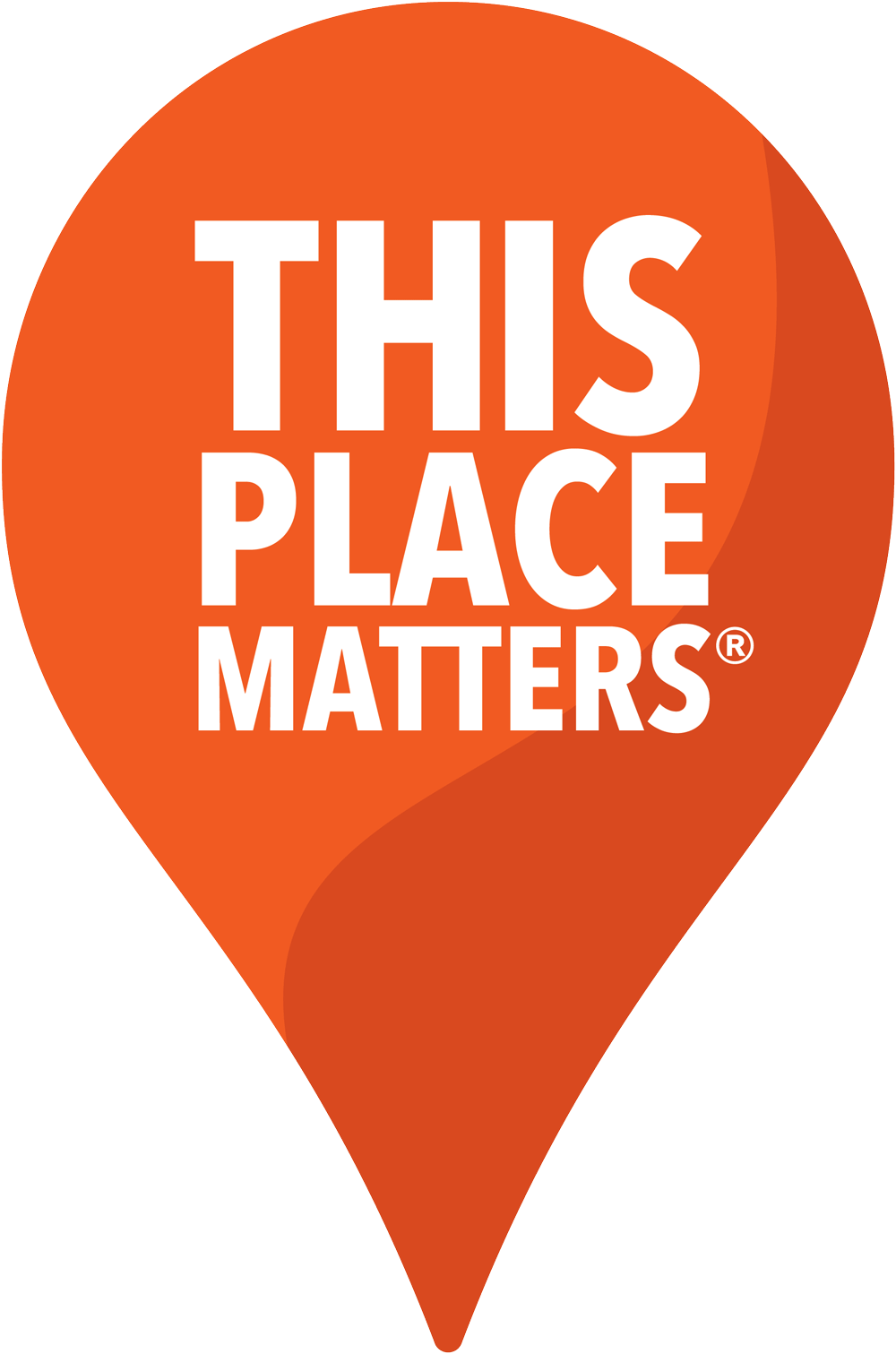 By Jaye MacAskill
May is National Preservation Month! An entire 31 days dedicated to SOHO's "forever" cause presents a vital opportunity to emphasize and promote just how much historic buildings and places matter. Not only do they form the rich backdrops of our lives and

bring pride to our communities, they also contribute to the distinct identities of

...Read
more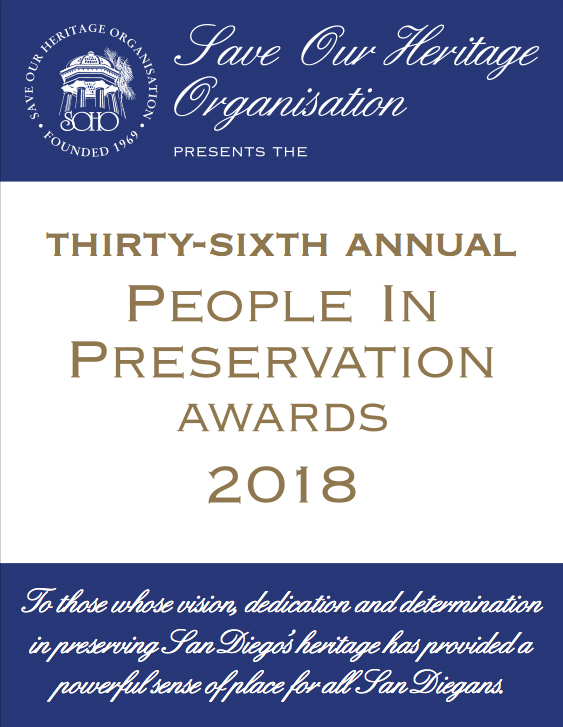 People In Preservation Awards May 31
Please join us for the 36th annual People In Preservation Awards ceremony and champagne reception on May 31 from 4 to 6pm in the Marston House Museum's formal garden, 3525 Seventh Avenue. We will honor 19 people for their outstanding work on nine projects, including restored homes

...Read
more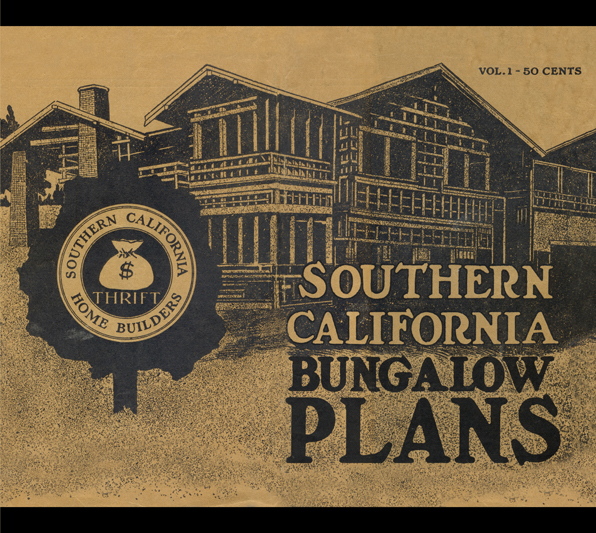 SOHO's
Preservation Month Gift to You
In 1913, Southern California Home Builders published a promotional booklet called

Southern California Bungalow Plans, Vol. 1

. This fascinating collection of home designs and floor

...Read
more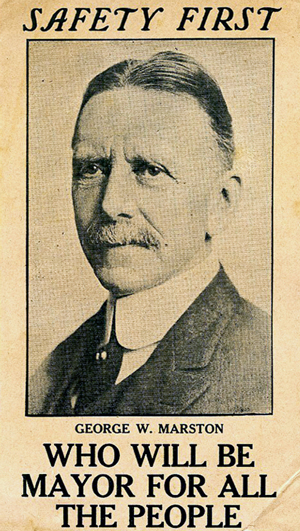 Support SOHO's Coming Exhibition - The Marston Legacy: Progress and Preservation
The Marston House Museum will celebrate the legacy of George W. Marston and his family and the 140th anniversary of Marston's department store by opening a new permanent exhibition on August 8.

The Marston Legacy: Progress and Preservation

will tell the story of the

...Read
more
Join SOHO Now for the Big Exchange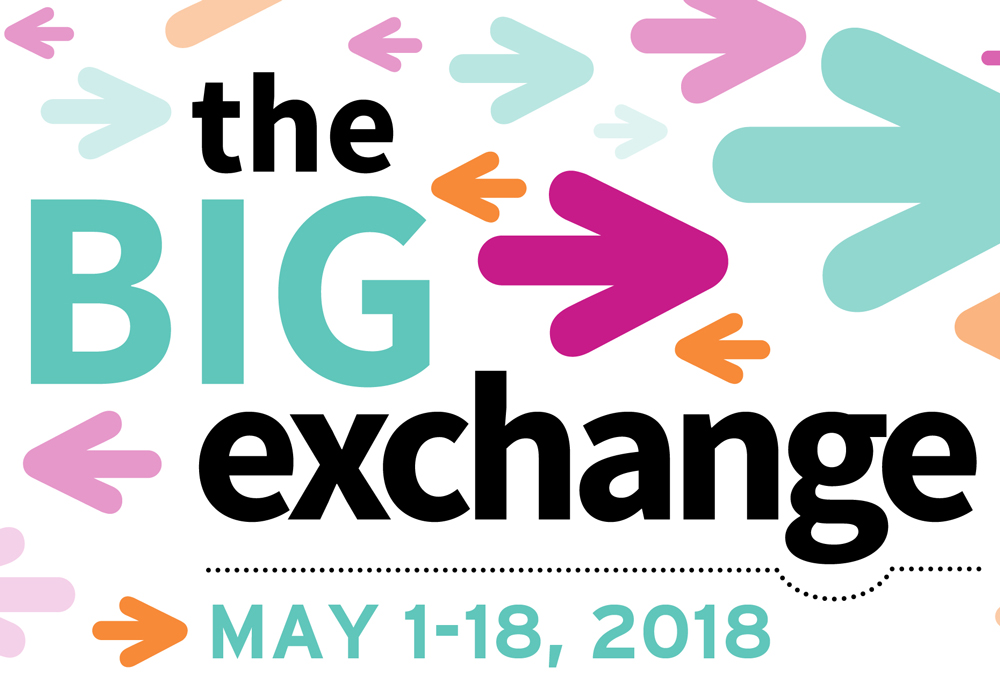 From May 1-18, SOHO members will receive free admission to more than 30 museums, historic sites, gardens, and more throughout San Diego County. Go to

any participating museum

, tell the admissions staff you are there for The Big Exchange

...Read
more
ADVOCACY
SOHO Collaborates on
East Village Warehouse
Rehabilitation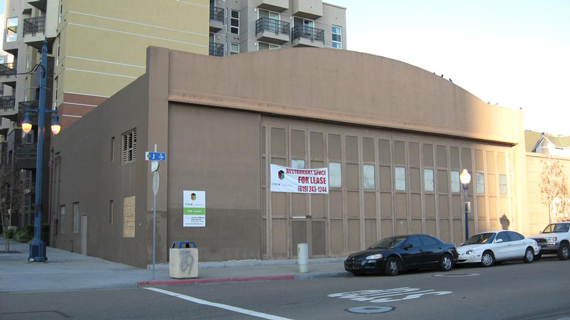 In 2008, the City of San Diego Historical Resources Board designated the warehouse at 1220 J Street under Criterion C for the Mission Revival style, as it is a clear contributor to

...Read
more
SOHO Wins in Court to Preserve Historic California Theatre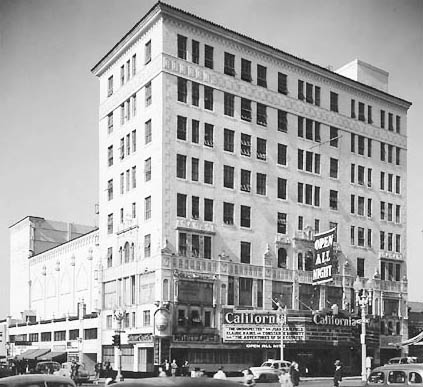 In case you missed our great news in March, read

SOHO's news release

on a Superior Court judge's ruling that the planned demolition of the California Theatre in downtown San Diego would violate California environmental law

...
Read
more
Kumeyaay Land: Baja California's
Endangered Rural Heritage
As Baja California experiences a boom in wine industry tourism, the rural area between Tecate and Ensenada is facing rapid development. This is bringing change to heritage landscapes and historic structures from the Kumeyaay culture

...
Read
more
SOHO Urges Stop to Chicano Park Vandalism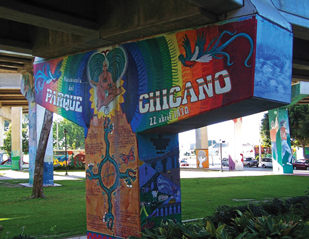 Long a local treasure trove of cultural and political murals, Chicano Park was designated a National Historic Landmark in 2017. Recently, it has been the target of several seemingly racially motivated acts of vandalism, reflecting disrespect

...
Read
more
La Jolla Post Office
National Register #12001109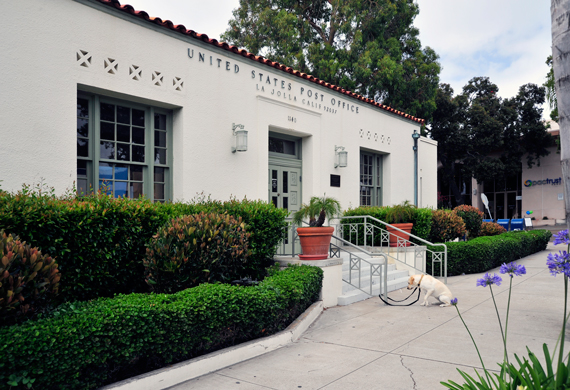 Previously on SOHO's Most Endangered List, the La Jolla Post Office now boasts a long overdue plaque signifying its placement on the National Register of Historic Places in 2013. The plaque on this Spanish Colonial

...Read
more
Petition to Preserve North Chapel
at Liberty Station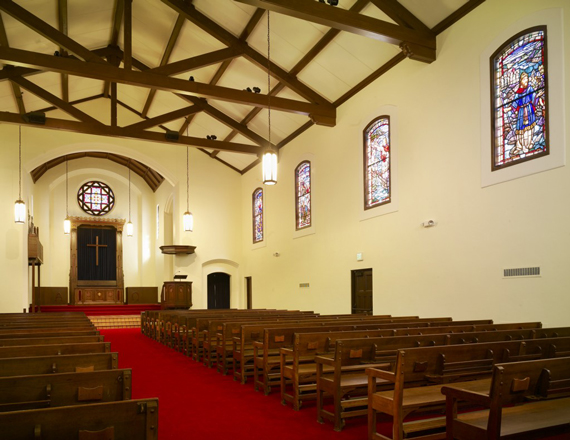 SOHO has been closely monitoring any steps by the developer Corky McMillin Company to change the use of the North Chapel at Liberty Station (formerly the Naval Training Center) in Point Loma. The chapel is dedicated to the men and women of

...
Read
more
Dreaming of Owning Two Historic Properties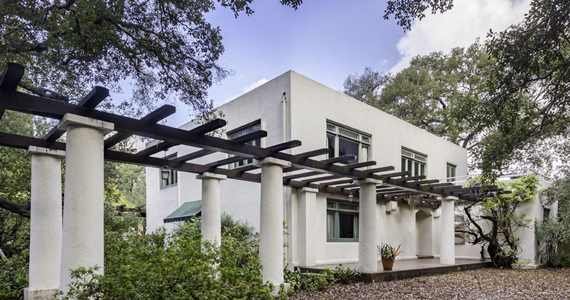 Preservationists know that preservation pays. Restored and rehabilitated historic homes are in demand and command higher prices than their ordinary neighbors, especially

...
Read
more
New Chair Nominated for Advisory Council on Historic Preservation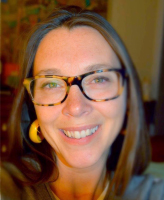 Wayne Donaldson, a nationally renowned preservation architect and longtime SOHO Board member, currently chairs the Advisory Council on Historic Preservation (ACHP), an independent federal agency that promotes historic preservation and advises the president and Congress on preservation policy. ACHP also works with various governments (local,)

...
Read
more
SOHO on SDSU Career Panel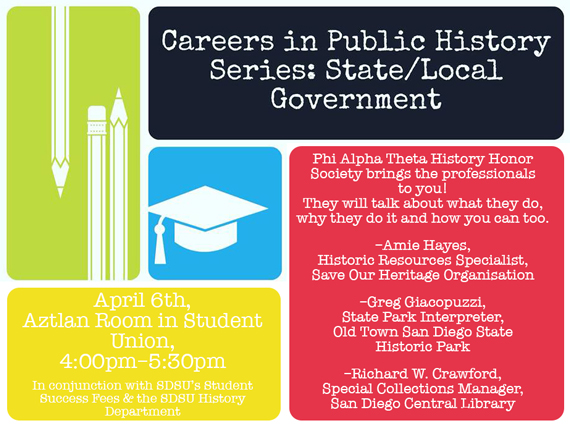 To introduce students to viable and thriving careers in the field of history, the Phi Alpha Theta History Honor Society at San Diego State University hosted a "Careers in Public History" series this spring. As SOHO's Historic Resources

...
Read
more
SOHO'S MUSEUMS & EVENTS
Are You Lonely? Free Silent Movie Series
Can Help!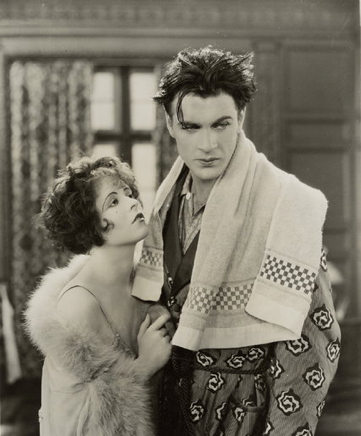 SOHO's Third Thursdays Silent Movie Series returns May 17 with Lonesome, a 1928 story about a pair of lonely city dwellers who spend a magical day at Coney Island finding-and then losing-love. While originally produced as a silent film, the studio required director Paul Fejös

to add three short sound sequences to the finished film to make it more appealing to audiences thirsty for
...
Read
more
South Park Old House Fair Turns 20!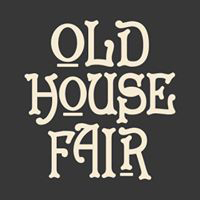 SOHO has been a constant at the South Park Old House Fair since its founding 20 years ago. Fittingly, this year the fair is moving to National Preservation Month, and will be held May 19, instead of its traditional June date. The newly

reorganized fair will focus on historic preservation, complemented by the popular annual home tour.

...
Read
more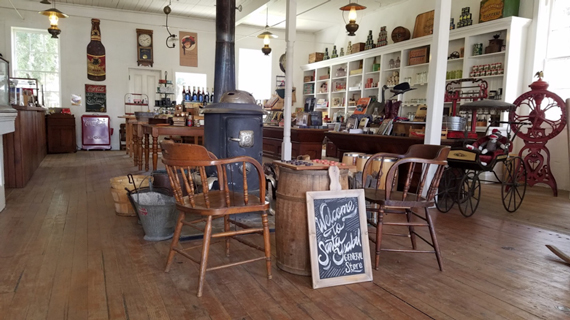 Just As It Was...and Still Is Today
Many San Diegans, especially backcountry residents recognize the virtually unchanged Santa Ysabel Store at the crossroads of highways 78 and

...Read
more
Springtime means cleaning time!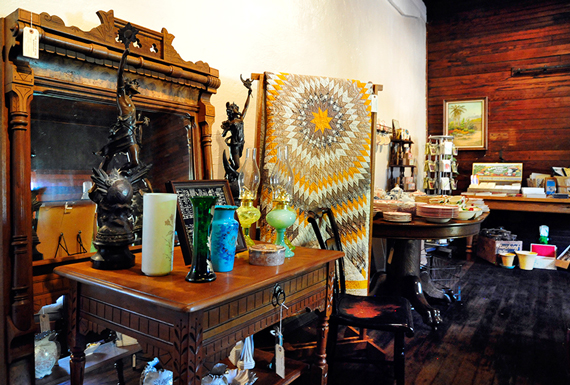 As you reorganize, downsize, or simply clean up, you'll surely find some valuable old things you no longer need. Think of SOHO! We are always seeking donations of quality antiques, such as furniture, quilts, art, pottery, dishes, toys, dolls, radios, to

...Read
more
PRESERVATION PARTNERS & COMMUNITY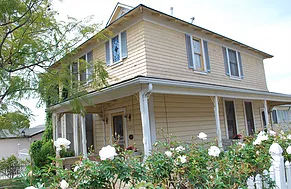 SOHO promotes and supports San Diego's historic community. Click HERE to learn about historic preservation efforts and programs throughout San Diego County
.