Do you have a gym in your apartment building?
Have a personal trainer give you and your neighbors an equipment demonstration.
"Thanks to your website, I'm starting to get back into a healthier lifestyle."

Healthy Holiday Options
Are you stressed out because you're planning holiday meals for a family
member with food allergies? Or worried because you recently received a
food allergy diagnosis yourself?
Gluten,
dairy, soy, peanuts...food
allergens are all around us. But you can have a fun, tasty, low-stress
holiday anyway.
*1) Plan ahead*. If you'll be going to restaurants for parties planned by

others, read the menu on restaurant's website, and locate one or more items
you can eat. If you have ingredient questions, call and ask them now so
you won't have to make a big deal out of it in front of the other guests.
If you're the one throwing the party, choose allergy friendly restaurants.
*2) Choose allergy-free versions of your favorite treats*. Daiya brand *
New York "cheezecake"*
(just thaw and it's ready), So Delicious brand *coconut milk nog*
, and
Amy's brand gluten-free *chocolate cake*
(simply heat
and enjoy) are just a few examples. All are free of dairy, eggs, soy,
peanuts, and gluten, and take zero preparation time.
*3) Offer simple, healthy options.* Things with "dairy-free" or

"gluten-free" on the label aren't the only choices. The healthiest foods
often don't have labels. Nuts and dried fruit like cranberries or dates
make a beautiful party snack bowl.
*4) Care for yourself FIRST. *It's tempting to do everything for your
friends, family, boss, and coworkers while forgetting yourself. Yet you
can't be a fun guest or a gracious host if *you* are exhausted and
overwhelmed. Treat yourself to a yoga class, a relaxing massage, or a
personal training session focused on stretching.
ACE & NSCA Certified Personal Trainer
On the Mend Customized Fitness and Massage
Refer Your Favorite Fitness Pro
Let new clients find them here. NeighborhoodTrainers is looking for great trainers and instructors in Manhattan, Brooklyn, Queens, Staten Island, & the Bronx.
Learn Your Body Mass Index (BMI)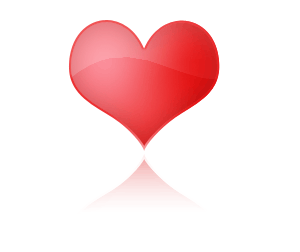 Body Mass Index (BMI) is essentially a height to weight ratio. Am I a healthy weight for my height.
Figure out your BMI now.
Underweight = < 18.5
Normal Weight = 18.5-24.9
Overweight = 25-29.9
Obese- 30 or higher
Remember, speak to your doctor before starting a fitness program and then seek out the right personal trainer for correct program design. Enjoy your workout!
Just because you may be off from work next week, doesn't mean you should be off from working out...
Josh, Lisa, and Geo
will help you power through the
holidays!
Happy Holidays!
No Stopping This Holiday Season

By Josh Denenberg, personal trainer
We are in the midst of the holiday season. Family gatherings, office parties, shows, and lots of food can be exciting, but it can be a very hard and stressful time to workout and stay active.
Exercise is one of the things that can be pushed aside anytime there's a change to your usual schedule. Sticking to some type of modified exercise plan during the holidays is better than skipping exercise all together. You can still preserve the fitness level you have worked up to the whole year even if you spend less time working out by incorporating high intensity interval training several times per week.
High intensity interval training can be short, but it is very effective and causes you to burn calories after the workout is finished by raising the metabolic rate. Warming up for about 15 minutes and then 10 min of high intensity interval training followed by a cool down several times a week will do the trick!
Let me help you understand the exercises your body needs to help reach your goals in a progressive and safe way.
-
Josh Denenberg
NASM CPT, CES, PES, Co-Owner/Founder of Bodies In Action LLC
5 Tips to Avoid Holiday Weight Gain
It's
that time of the year when extra calories lurk around every corner- frosted donuts at the office, holiday cookies at your friend's, candy for hanukkah or chocolates at the christmas party. All these extras add up, and if you're like most people, you'll put on a few pounds from now until New Year'sDay. The good news is you don't
have to fall into this trap. You can enjoy
the holiday goodies

without putting on a single
pound.
Portion control is the key to enjoying all the delicious foods around the holidays. It's not easy, of course. Here are a few tips to help you avoid overindulging.

1. Never arrive hungry. Don't attend holiday parties when you're starving. Be sure to have your usual healthy meals. If you do arrive hungry, drink a liter of water before loading the plate.


2. Distract yourself. There's more to holiday parties than just food. Enjoy your friends' company or dancing. Focus on the conversation and chatting.


3. Pace yourself. Chewing more slowly will fill you up with less food. Put your fork down between bites, this puts you in control.


4. Outsmart the buffet. When dinner is served buffet-style, use the smallest plate available and dont stack your food; Go for the simplest foods like fruits, vegetables and shrimp cocktail. Watch out for the sauces and dips.


5. Limit alcohol. Avoid drinking too much alcohol at holiday parties. It's not just about calories but about exercising control. If you drink a lot you won't have as much control over what you eat.



Follow these tips, and you'll be sure to keep all the fitness gains you've worked so hard to achieve, and you'll be well ahead of everyone else before people start setting their New Year's Resolutions!
Geo's Fitness Tip of the Month
Keep Exercise Consistent During the Holidays
Between chilly temperatures, shorter daylight hours, travel to visit with family, food-oriented gatherings, and shopping schedules, squeezing physical activity is tough. Turn congested parking lots into opportunities to burn some calories. Park far away from the entrance, and walk at a pace of 4mph. Take the stairs instead of crowded escalators, take longer walks, even book an extra session with us, just make sure you keep moving! Commit to at least 10 minutes a day of exercise. It may not seem like much, but it will help you keep in your routine. Try walking a mile or working out for 10 minutes for every $10 you spend on holiday shopping!
Exploring NYC's Personal Training Gyms:
Stay tuned next month for another installment. In the meantime, enjoy our past explorations...
By Chris Granville
Want more?
"I thought neighborhoodtrainers was a fantastic resource - I'm so glad I stumbled across it in my googling! - and I've already shared the site with several friends."- Marie