Ask Joe!

Each month, IAPE's primary instructor, Joe Latta, answers one of your questions. Consider writing us if you have a question that needs an answer. We would love to hear from you. To submit a question for Joe to answer here, use our Contact Us page.


Question:


Hi Joe,
Need your help. It seem as though every time our detectives serve a search warrant they continually find more and more lap top computers and tablets. Some of these computers are very expensive and I have no way or storing them in and organized manner and to protect them from breakage and easy to located. At the present time they are just stacked one on top of another.
Can you recommend anything that would provide me an easy way to store and package?
Thanks,
Lotta Computers
Answer
Dear, Lotta Computers,
Interesting that you should ask. I just recently visited a department that had developed a Forensic Task Force that had been routinely serving search warrants in child pornography cases and had taken in over 75 laps tops in the last year. As you mentioned they are somewhat difficult to store, frequently get stacked one top of another and can easily be damaged if dropped. Well, they solved the problem. The solution was right in front of all of us. They used box very similar to a gun box, that work perfectly. Retrieval is quick, items are safeguarded and the environment looks professional.
Laptops / Tablets
The above photo could easily represent 27 separate locations, however we would suggest that the represented computer storage be called "computers" The oldest box is on the top left shelf, while the newest computer is on the bottom shelf right side. Just like reading a book - storage from left to right and move down a shelf. Your newest box will always be at the end (bottom / right).
In today's internet world you can purchase boxes almost any size desired at vendors such us Uline.com. Just think out of the box! What else could you store in the same type of box and shelf configurations?
Regards
Joe Latta

News Story of the Month

August 15,, www.myfoxhouston.com / Fox 26


Houston (fox 26) -
The problem plagued crime lab riddled with scandal and a backlog of thousands of rape kits. It was back in 2011 when the department revealed a backlog of more than 6-thousand rape kits that lingered in an evidence room since the 90's. Now we've learned the department is no longer facing a backlog that has left hundreds possibly thousands of women in Houston with delayed justice. Without much fanfare HPD chief Charles Mc Clelland announced there is not a single rape kit sitting and waiting at HPD.
Spokesperson Jodi Silva says all the sex assault kits have been sent out for testing with an independent vendor. This is after receiving the funding from the city to address the ongoing problem. In the meantime, chief Charles McClelland says despite the statute of limitations, if there is DNA evidence every kit will be investigated.
In some cases, the statute of limitations could result in some legal hurdles. But the chief did not address that issue.
link to video:
Video Link To News Release

IAPE Sponsors

We appreciate our advertisers!


IAPE continues its relationships with valuable and unique resources for our profession. Each month we will introduce you to companies who offer products and services to improve evidence handling, processes and best practices.


PropertyRoom.com
PropertyRoom.com
works with law enforcement, local and state governments nationwide to provide full-service auction outsourcing for seized, found, stolen, recovered and surplus items. The company's founders, strategic team and advisory board have a combined 100+ years of law enforcement experience, enabling them to best anticipate and respond to the needs of their agency partners.


PropertyRoom.com will pick-up, test, clean, appraise, photograph and write winning descriptions of law enforcement property before listing on their online auctions. They will handle the packing, shipping, reporting, auditing and reconciliation review and send checks to municipalities monthly.
They can now help you auction cars and other fleet assets as well. Visit the PROPERTYROOM.COM web site,

Photo of the Month

Guns for Destruction - Bad!
Photo of the Month

Firearms For Destruction
Good!
Property & Evidence

FORMS

By the Book
Over 25 property room forms that can be modified by you, the property room professionals!
PROPERTY AND EVIDENCEFORMS BY THE BOOK
are completely modifiable in Microsoft Word. The forms are also saved in a PDF format that provides the user the ability to fill in the boxes and use immediately
Special Prices For Members !

Property & Evidence By the Book

2nd edition

The only book of its kind. Everything You Ever Wanted to Know About Managing a Property and Evidence Room
ORDER NOWSpecial Prices For Members !
Become Accredited!

All new for 2013

IAPE Property & Evidence Room Accreditation
Increase your value!



2013 Class Schedule
(In 2012 over 1/2 the classes were sold out!)

September 10 - 11, 2013
(10 seats left)
Warren, OH

September 23 - 24, 2013
(12 seats left)
Harrisburg, PA

September 26 - 27, 2013

Minneapolis, MN

October 1 - 2, 2013

Sandy, UT

October 16 - 17, 2013
(

15 seats left

)
Gwinnett Co, GA

October 29 - 30, 2013
(

12 seats lef

t)
Portland, OR

Harvey, LA (New Orleans)

Burbank, CA

Fort Collins, CO

December 9 - 10 , 2013


Classes be Scheduled

2014 Classes

To Be Posted Shorty

Las Vegas, NV

Winter 2014
Ocean View, DE

Spring, 2014
Spring, 2014
Spring, 2014
Spring, 2014
Spring, 2014
Spring, 2014
Spring, 2014,
Summer, 2014
Summer, 2014
Summer, 2014
Summer, 2014
Fall 2014
and
Much More Coming
Call for details on sponsoring a class!
Can't Travel?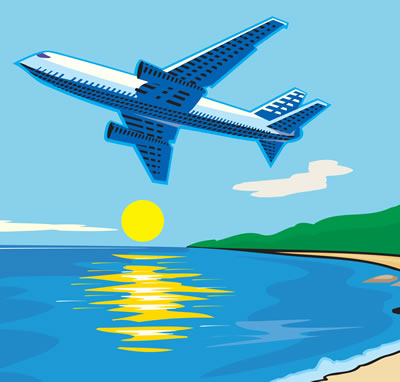 IAPE also offers online training!
* Save on lodging

* Save on meals

* Save on gas



Where in the World
is Joe Today?

Click the button to find out where Joe is traveling and keep up to date with current happenings!
View our eNews Archive

Our Newsletters are stored online so you can review our archive. Click here to read.
Got a Job?
Need a Job?

IAPE is delighted to announce that we have a new job site for posting a job announcement or checking possible job opportunities.