Ask Joe!

Each month, IAPE's primary instructor, Joe Latta, answers one of your questions. Consider writing us if you have a question that needs an answer. We would love to hear from you. To submit a question for Joe to answer here, use our Contact Us page.


Question:

Hi Joe,
Several weeks ago I attended an IAPE Property and Evidence class in Winter Haven, Florida. During the discussion regarding Safekeeping Guns you mentioned that some departments have established fees for the storage of firearm while they are in the custody of the department while being held under the authority of a Restraining Order. Did I understand that correctly?
Thanks,
Got Lots Of Guns
Answer
You did hear that from me! In the State of California and several others, their statutes allow their city council to adopt a fee schedules for various services including firearm storage in domestic cases. The following is the text in the California Code, to provide you with an example of what creative solutions there may be.
California Family Code 6389 (e)
A local law enforcement agency may charge the respondent a fee for the storage of any firearm pursuant to this section. This fee shall not exceed the actual cost incurred by the local law enforcement agency for the storage of the firearm. For purposes of this subdivision, "actual cost" means expenses directly related to taking possession of a firearm, storing the firearm, and surrendering possession of the firearm to a licensed dealer as defined in Section 26700 of the Penal Code or to the respondent.
I have included an example of the form that is used by several departments in California.
One state in the northeast has a statute allows for the firearms to be stored in a bonded storage facility for the duration of the owner's prohibitions. Just thinking our of the box for the storage of our stuff!
Regards,
Joe Latta

News Story of the Month

Ceremony to Mark Anniversary of DNA Milestone
July 1, 2013, wnyt.com * by John McLoughlin
ALBANY COUNTY - These days, the use of DNA is commonplace in criminal cases, especially murder cases. But few people realize that it all began in Albany County (NY) 25 years ago this month, and later this month, a ceremony will be held to mark the anniversary.
In July of 1988, for the very first time in the state and in the nation, the use of DNA evidence was approved in a murder case and then upheld by the appellate courts, paving the way for what is now routine criminal procedure. At the time, the cops convinced the prosecutor to try to get DNA from accused murderer George Wesley admitted into evidence.
Wesley was charged with the vicious murder of an elderly and developmentally disabled Albany woman.
The hearings lasted for months, expert witnesses testified, including a Nobel Prize winner, and the late judge Joseph Harris, for the first time, allowed the DNA. Wesley was convicted and sentenced to 38 years in prison. Sol Greenberg, the DA back then, understood how DNA would change criminal justice, the way fingerprints had once changed it.
While DNA has put away George Wesley and thousands more like him. Thanks to Judge Harris' ruling, 309 wrongly convicted inmates have been freed so far, thanks to the science. Later this month, a plaque goes up outside Judge Harris' old courtroom, marking the landmark decision.
link to video:
Ceremony

IAPE Sponsors

We appreciate our advertisers!
I
APE continues its relationships with valuable and unique resources for our profession. Each month we will introduce you to companies who offer products and services to improve evidence handling, processes and best practices.
What do the Secret Service, Department of Defense, St. Louis PD, and thousands of users at other Police Departments have in common? Each is using the same, best in class, Evidence Management System called 'Tracker' by Tracker Products. Tracker continues to be the premier Evidence Tracking Management System for law enforcement agencies around the world. Tired of getting prices or invoices for all the additional modules? When you choose Tracker, all the features and benefits shared in our marketing material is included.
Non-amendable Chain of Custody

Unlimited Custom fields and sub-fields that you can create on the fly with no programming knowledge

Integrated Asset and Quarter Master Systems

The only Physical Evidence Management System fully integrated with Taser International's Evidence.com

Unlimited number of queries and reports.

IPAD, IPhone and Android Compatible

Try before you buy
Contact Sales @TrackerProducts.com for your free, thirty-day, full featured trial. At Tracker Products, we don't want anyone to purchase our product without being completely confident that this is the best evidence management system for your needs. That is why we offer a fully functioning demo site for you to make sure our system will do everything you need and is prepared for future growth as well. Just call (866) 438-6565 or email a request to sales@trackerproducts.com
Want to avoid making the evening News?...Millions of cases each day trust Tracker Products! Contact Us


Photo of the Month

Sexual Assault Evidence - Bad!
Photo of the Month

Sexual Assault Evidence - Good!


2013 Class Schedule
(In 2012 over 1/2 the classes were sold out!)

Birmingham, AL

July 23 - 24, 2013

(Sold Out - Call for Wait List)
Moline, IL

August 7 - 8, 2013

So. San Fran, CA

August 13 - 14, 2013

(Sold Out - Call for Wait List)
Riverside, MO

August 27 - 28, 2013

Albuquerque, NM

September 10 - 11, 2013
(30 seats left)
Warren, OH

September 23 - 24, 2013
(18 seats left)
Harrisburg, PA

September 26 - 27, 2013

Minneapolis, MN

October 1 - 2, 2013

Sandy, UT

October 16 - 17, 2013


Gwinnett Co, GA

October 29 - 30, 2013
(20 seats left)
Portland, OR

November 5 - 6, 2013


Harvey, LA (New Orleans)

November 19 - 20, 2013


Burbank, CA

December 3 - 4, 2013


Fort Collins, CO

December 9 - 10 , 2013

Las Vegas, NV

February 24 - 25, 2014

Call for details on sponsoring a class!
Can't Travel?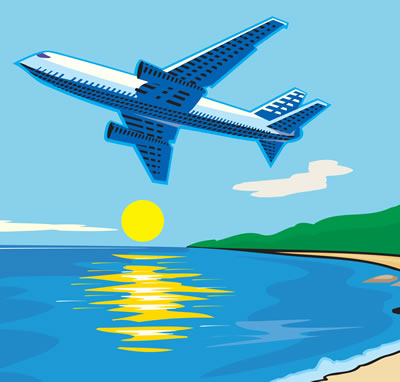 IAPE also offers online training!
* Save on lodging

* Save on meals

* Save on gas



Become Accredited!

All new for 2013

IAPE Property & Evidence Room Accreditation
Increase your value!

Where in the World
is Joe Today?

Click the button to find out where Joe is traveling and keep up to date with current happenings!
View our eNews Archive

Our Newsletters are stored online so you can review our archive. Click here to read.
Got a Job?
Need a Job?


IAPE is delighted to announce that we have a new job site for posting a job announcement or checking possible job opportunities.


View past issues of Evidence Log Magazine

View past issues of
IAPE Newsletter