Ask Joe!

Each month, IAPE's primary instructor, Joe Latta, answers one of your questions. Consider writing us if you have a question that needs an answer. We would love to hear from you. To submit a question for Joe to answer here, use our
Contact Us page
.

Question:


Dear Joe:
We are being inundated with digital media such as, video clips (.mov) from crime scene, interviews with suspects (audio files), crime scene photographs (jpeg), surveillance cameras in our jail and security from our facility security, along with digital booking photo and we are going to be getting BODY CAMS for the officers.
The management of all of this data has become a nightmare as each of the different type of data has its owns storage systems. Are you aware of any department(s) that has any written guidelines (General Orders / Policies) on the storage and maintenance of digital media?
Thanks,
Mia Memory,
Answer:
Dear Mia Memory Is Full,
This is truly a new trend that many departments are embracing and are dealing with the same challenges. As to your specific question about General Orders / Policies, I can't point you to a department that I have personally observed what you are asking about. I forwarded your question to an associate of mine who is much more in tune with digital evidence. It is a new world for IAPE and every department around the world that is receiving and having to store any type of digital evidence. While researching your question and three other similar ones in September I ran across several reference that may be of use to you . The first is, a white paper entitled DIGITAL EVIDENCE MANAGEMENT. This document was original located at www.fedtechmagazine.com.
While the other resource was a link to SWGDE - Scientific Working Group on Digital Evidence
I hope the include information will help you develop your policies and procedures.
Regards,
Joe Latta

News Story of the Month

They Have Something You Don't Want
Posted: Oct 03, 2013
Charles Marqull Williams is in the Oklahoma County Jail tonight with no bond.

ERIN - Technolocy
IAPE SPONSORS

We appreciate our advertisers!


IAPE continues it's relationships with valuable and unique resources for the industry. Each month we will introduce you to companies who offer products and services to improve evidence handling, processes and best practices.
ERIN, or Evidence Room Information Network,
is a totally new and simple to use software system for managing and tracking your inventory. Our team at ERIN Technology has many years of experience and we are dedicated to law enforcement's needs in this area.
A few key elements make our system unique: built from the ground up with only the latest technology such as Microsoft.NET and SQL Server insures your investment for many years to come without the need for major upgrades; the ability to use the software either on a server at your site or hosted by us; plus the ability to customize much of the system to your specific agencies' needs. Users have told us they find the layout and flow of the system to be modern and productive compared to other systems they have looked at.
Our technical people are experts at data conversion. We have assisted hundreds of clients move data from one system to another, so we are very comfortable assisting any agency with this process. We also offer those agencies wanting to evaluate ERIN, a free trial of the system and conversion of your existing data.
Though evidence is our first name, we think that after you see ERIN you will find us the last word in evidence room software applications! ERIN Technology
Contact ERIN Technology at sales@erintechnology.com

FALL SPECIAL

Purchase Any On-Line

Property and Evidence Class

(Full Management Cass, Audits and Inventory or Security)
and receive a free copy of

Property and Evidence By The Book (CD)
a $29 Value
Property & Evidence By the Book

2nd edition

The only book of its kind. Everything You Ever Wanted to Know About Managing a Property and Evidence Room
ORDER NOWSpecial Prices For Members!
Property & Evidence

FORMS

By the Book
Over 25 property room forms that can be modified by you, the property room professionals!
PROPERTY AND EVIDENCEFORMS BY THE BOOK
are completely modifiable in Microsoft Word. The forms are also saved in a PDF format that provides the user the ability to fill in the boxes and use immediately
Special Prices For Members !

Photo of the Month


Digital Media -Memory Sticks, CDs/DVDs, Tapes - Bad!


Photo of the Month


Digital Media - Good!


Become Accredited!

All new for 2013

IAPE Property & Evidence Room Accreditation
Increase your value!

2013 - 2014 Class Schedule
(In 2013 over 1/2 the classes were sold out!)

Gwinnett Co, GA

October 29 - 30, 2013
(5

seats lef

t)
Portland, OR (sold out)

Harvey, LA (New Orleans)

November 19 - 20, 2013
(9 seats lef

t)
Burbank, CA

December 3 - 4, 2013
(5 seats lef

t)
Fort Collins, CO

December 9 - 10 , 2013
Classes be Scheduled

2014 Classes

To Be Posted Soon

March 12 - 13, 2014
Ocean View, DE

March 26 - 27 2014
April 8 - 9, 2014
April 24 - 25, 2014
April 30 - May 1, 2014
May 2014 (TBA)
June 18 - 19, 2014,
June 25 - 26, 2014
July 15 - 16, 2014
July 29 - 30, 2014
August , 2014
Summer, 2014
September 9 - 10, 2014
September 24 - 25 2014



Sanford, ME


October 2014
October 2014
November 2014
Burbank, CA

December 2014
and
Much More Coming


Call for details on sponsoring a class!
Can't Travel?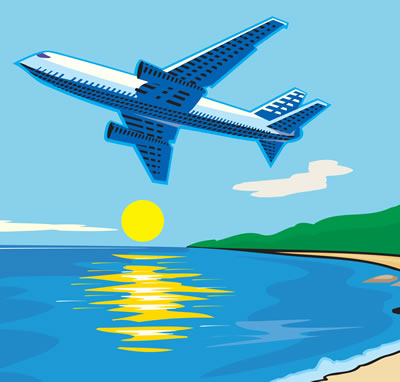 IAPE also offers online training!
* Save on lodging

* Save on meals

* Save on gas


Click to find out more about our acclaimed property and evidence management training classes

Where in the World
is Joe Today?

Click the button to find out where Joe is traveling and keep up to date with current happenings!
View our eNews Archive

Our Newsletters are stored online so you can review our archive. Click here to read.
Got a Job?
Need a Job?

IAPE is delighted to announce that we have a new job site for posting a job announcement or checking possible job opportunities.