ZOE - This Is Grace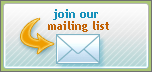 ZOE Success Stories

Find out more about "Success Stories from the ZOE Ministry" and learn about the various working groups.

The Malawi UMC Commercial Farm

The farm is thriving! Read more below


What is ZOE?


As the team pulled up, the singing and clapping could be heard over the chatter in the bus. It was a sea of children, perhaps 300 or 400, dancing and clapping and singing, to welcome the group. The smiles were a mile wide and the joy was so evident. We were just as excited to see them as they were to see us. These were some of the first children, identified by the social workers and staff of the Malawi United Methodist Church, that would participate in ZOE.

ZOE, meaning life in Greek, is an orphan empowerment program. Not a traditional orphan program, there are no facilities or homes, ZOE is a three year empowerment program for orphans and vulnerable children. The first step in the program is to have local African staff work with community and church leaders to identify the most vulnerable children in the area. These orphan and child-led families are then united with others into working groups of 60 to 80 children. These working groups are supportive of one another and often become extended family, attending church together, living together, celebrating with each other while working their way out of poverty. With the help of adult mentors

from the community, ZOE staff, and local leaders, these orphans and children are given access to the resources and training needed to improve their lives.

The program addresses six areas needed to permanently transform the lives of orphans by breaking the cycle of poverty and moving them from dependency to self-sufficiency:

Food Security

Equipping the

orphans with the resources and training to grow their own food and care for farm animals. The goal is to provide them with the means to obtain a nutritionally balanced and stable source of food within the first six months of the program.

Health and Disease Prevention

Helping the children

live healthier lives by teaching basic health practices aimed at preventing disease such as: boiling water before drinking it, keeping their homes and dishes clean, washing their hands before eating, and the proper use of mosquito nets to prevent Malaria. Orphans are not only taught about HIV/AIDS, but also are encouraged to form anti-AIDS clubs to educate their communities.

Small Business Training

ZOE Ministry equips orphans with skills to earn their own money. Orphans are trained to select and manage small businesses that generate income for their families. Many orphans also receive vocational training in professions such as hairdressing, tailoring, and construction. ZOE's aim is to provide the training and resources for orphans to generate enough sustained income to meet their needs without relying on charity or handouts.

Cultivating Faith

At the heart of the program is a focus on sharing the love of Christ. Children engage in worship and Bible study during their weekly and monthly gatherings. They are also connected with local churches where they can grow in Christian community.

Providing Homes

Many orphans in ZOE's program do not have access to adequate housing. In response, ZOE provides grants and materials to build homes. The orphans themselves then decide which children are most in need of a new home, and often assist in its construction.

Community and Education

ZOE Ministry helps restore community and build new relationships for orphans. Orphans are united with other orphans in a Working Group of approximately 60-80 orphans, guided by ZOE's staff and a volunteer adult mentor from their community. ZOE also works to help orphans reunite with relatives, enroll in school, and learn about about their rights, including property ownership, inheritance and freedom from abuse.

A team from Church of the Resurrection, Leawood Kansas, which included Gaston Warner, the Executive Director of ZOE from North Carolina, met with the ZOE children and their two new social workers, Esther and Rachel, when they were in Malawi in January. The team met with the 1000 plus children, were entertained with songs and a skit, visited the homes of a few of the children and toured the new ZOE office in Madisi.

We will all be anxious to follow the progress of these ZOE children. They are in their work groups, which is what it is called, it is not a physical work group, but the group of 60-80 children who work with one another and support each other. They will be picking out projects and growing crops. They are in our prayers as are their adult mentors and the staff who will guide them. We cant wait to see the progress they make over the next six months!

To learn more about ZOE go to www.zoeministry.org You can also find them go to www.umcor.org. ZOE is a project and an Advance.
A Unique Approach to the Orphans

They had no hope to accomplish their dreams, life is always hard to get basic needs, some try to do piece works to support themselves while others roam around the streets of Madisi Township to beg in order to earn a living. Most of these children are aged between 6 and 17 years living either with one parent, grandparents and others stay alone. In other ways they are orphans. Their parents died and nobody to take care of them except

some charity organizations which try to provide the needs but fail to support all since the number grows almost daily. Meet children of Mkodzo, Katondo and Madisi Villages in Dowa District.

This is the reason why the Malawi United Methodist Church (MUMC) has introduced an orphan empowerment program in the area to help these children to tailor their future leading them to become self reliant.

The program Called ZOE and abbreviation of Zimbabwe Orphans Empowerment since it originated from Zimbabwe was set to give orphans the resources and support they need to break the cycle of poverty and dependency forever.

According to ZOE Program Supervisor in

Malawi, Mercy Nyirongo - 600 orphans around the community have been identified and arranged into small groups based on their age so that they should work together.

"ZOE program is different from other

activities which have been run to support orphans in the country. Instead of giving finished products, money or clothes to the children, we provide them with resources such as crop seeds and animals for agriculture, or vocational trainings in order to be skilled and rely on their own," said Nyirongo.

She continued that the first phase of the program started with a leadership training which happened in November last year in Kenya where representatives from Dowa district Social Welfare Office and Malawi UMC attended to learn how the program is being run and its impact towards the orphans.

Meanwhile, there are over 15 groups which have been arranged such as Tikondane, Chimwemwe, Chifundo, Takondwa and Zathu composed of 30 children per group and they have been given farm inputs such as fertilizer, maize and vegetables seeds as well as pesticides to start farming on a land that was bought for the program and others are trained in cattle farming.

Nyirongo disclosed that it will take three years for the children to start benefiting from the program.

Dowa District Social Welfare Officer, John Washali who attended the training in Kenya thank the Malawi United Methodist Church for introducing the program in the country especially in Dowa district where the number of orphans increase due to HIV/AIDS pandemic.

He said that for a long time, the children have been facing many problems which includes failing to proceed with their education but hoped that with the initiative they will be able to continue their education as what the children in Kenya are doing.

The program is being run with funding from the United Methodist Church of the Resurrection (COR) in Kansas City in the United States of America.

Speaking during program visit on January 16, 2013 in Madisi, ZOE Program Director Gaston Warner vowed to offer all support for the effectiveness of the program.

"For a long time orphans and vulnerable children in Africa have been suffering to get support for their daily living and this is the reason why ZOE ministry was introduced to support them to meet their needs while residing in their homes ," narrated Warner.

He gave an example a girl aged 16 from Kenya who is able to source food for her two younger sisters unlike the past before joining ZOE.

One of the beneficiaries in Madisi, Edgar Chinkhata, paid a vote of thanks to the United Methodist Church and the ZOE director for their decision to start the program in Malawi.

He urged his friends who are in need to work hard to achieve their goals.

ZOE Ministries program was established in America with funds from United Methodist Church of Resurrection members through their offerings to support orphans in Africa to become self reliant. Malawi is the fourth country to benefitin the program after Zimbabwe, Rwanda and Kenya.



ZOE Success Stories

By Mercy Nyirongo

TINYADE WORKING GROUP

Tinyade working group was involved in two activities of constructing 2 bathrooms for Misozi Banda 16

and Maxwell Chakwana 17. They managed to construct the two bathrooms using local resources.

TIGWIRIZANE WORKING GROUP

When the group discovered that Mariko Namagetsi 13 was not reporting to the group each time they were having a meeting, they followed him up and discovered that he did not have clothes and was ashamed to expose himself to the group, as such the group decided to contribute a small amount of money to buy him clothes.

LONJEZO WORKING GROUP

Zoe ministries encourage the children to practice good health and hygiene.

Below is the picture of members of the Lonjezo group and their mentor reconstructing the bathroom of Aubrey Sikabwera who is part of a child headed household.

TIYAMIKE WORKING GROUP

Malaria remains a public health concern in Malawi especially among the children. The children in Tiyamike Working group joined hands to clear bushes around the house of Fatsani Raphael who stay with an old grandmother.

TAMANDANI WORKING GROUP

Children in the working group are always encouraged to love and help one another whenever there is need.

Below is a picture of Tamandani working group reconstructing a dilapidated roof of Chikaiko Kondwani who stays with her grandmother.
What is CHE (Community Health Evangelism)?


By Mary Beth Wiggins

Community Health Evangelism, or CHE, is a holistic program, seeking to meet the needs of impoverished communities and its people around the world. It is a true "best practices" model for integrating discipleship, evangelism, and community development. Starting in Africa in the 1980's, CHE now serves as a model for churches, mission programs, NGO's and governments to lift communities out of poverty and disease.

CHE was introduced to the leadership of the Malawi United Methodist Church in January, 2012 through a Vision Seminar. This is one or two day introduction to CHE and its practices and principles. A few months later, after community leaders were recruited, a training was held for 30 community leaders and pastors. This training, known as TOT, or Training of Trainers, is the first step in establishing a CHE program. Participants are assured that CHE is their program, to meet the needs of their community. The key to CHE is the community's willingness take ownership of the program and to take responsibility of addressing their problems. "Christian community development is rooted in obedience to the commands of Christ. It is rooted to see individuals come to faith in Christ and to see lives, households, and communities transformed in obedience to the principles of God's word." according to Erica Pippert, South African CHE Director. "CHE aims to equip the rural areas to be self reliant. It is a holistic tool for spiritual, physical, emotional, and social development. It focuses on individual lives transforming." according to Kevin Pippert, also of South Africa CHE.

We celebrate, with our Malawi friends, the completion of two classrooms to Mchinji Primary School in Balaka district. This was a community project chosen by the CHE participants. The whole community participated in the building by molding bricks, contributing funds or supplies, constructing the classrooms, and attending planning meetings. The Government Education office was consulted and government standards were met. The children went from meeting under a tree to a brand new classroom!

Another CHE project was the construction of a small, one-room, prenatal clinic in the community of Katondo. The expectant mothers of this village suffer from a higher rate in maternal mortality because it is a long distance to medical care in Madisi. Expectant mothers can come here to be seen by a mid-wife. It is hoped that additional care can be provide through the local Catholic Clinic.

These are just two examples of how Community Health Evangelism, through the people in the communities, is making a difference in the lives of men, women, and children.

To quote Mercy Nyirongo, Health Coordinator for the MUMC, "To God be the glory!"
The Malawi UMC Commercial Farm

By Diane Browning

The Malawi UMC owns a beautiful 49-acre farm near Mchinji, Malawi. The farm is managed by a full-time agricultural manager, Lester Mhone - a very gifted, motivated, and experienced leader for the farm, and a great man of faith. Mr. Mhone is assisted by Edward Nkhata, who has extensive experience in farming and agriculture. The farm truly has the potential to empower and transform the community in a sustainable way. Church of the Resurrection in Leawood, Kansas, together with Ankeny First United Methodist Church in Ankeny, Iowa and Belmont United Methodist Church in Nashville, Tennessee, have all come alongside the Malawi UMC in support of the farm. The farm has several objectives:

to contribute to food security for the community, including providing food as necessary for relief efforts such as drought or flood recovery;

to serve as a model for sustainable agricultural practices for farmers in the community;

to provide a means of income for members of the community who can serve as workers for the farm; and

to generate income for the Malawi UMC through the sale of farm products to achieve self-sufficiency and support its ministries throughout Malawi.

Many different crops and plants are grown on the farm, including staple crops like maize and soya, legumes and vegetables such as groundnuts, tomatoes, sweet potatoes and cassava, and fruits such as mangoes and bananas. Eventually, Mr. Mhone plans to incorporate livestock such as chickens and pigs.

In approximately a year and a half, through the hard work of Mr. Mhone, Mr. Nkhata, and other workers in the community, the farm has been transformed from a dry piece of land into a working farm that provides hope for the community. The natural growing season in Malawi is generally from November through April, while May through October are typically very dry months.

The first year and a half of the farm's existence was primarily dedicated to getting the farm up and running and starting to plant initial crops that could be harvested and sold. Some vegetables such as tomatoes and sweet potatoes and some crops like soya and maize have been sold to generate income in the past several months. Mr. Mhone expects to continue to expand the plantings of crops and vegetables as the resources are available, and will harvest and sell them in the coming months.

Unfortunately the farm suffered a setback in October, 2012 when a fire was started in the nearby village which spread to some of the acreage of the farm. While the damage to the crops was minimal, the fire destroyed a significant amount of native grass that was intended to be cut, dried, and used for mulching and providing nutrients to the growing crops. Mr. Mhone and Mr. Nkhata are undaunted, however, and are moving forward with recovery efforts and ongoing plans for the farm.

Thanks to a significant no-interest loan from the Resurrection, Ankeny, and Belmont partner churches in the U.S., the farm was able to purchase a solar irrigation system that is expected to be installed and operational by late spring, 2013. The system works by employing solar panels to power a pump that collects water in a holding tower and distributes the water to the growing crops. When the irrigation system is in place, the farm will not be limited to only one growing season per year because it will no longer be dependent upon adequate rainfall during the short rainy season. Mr. Mhone expects to be able to grow crops year-round, which not only will jump-start the farm's ability to generate income, but will help contribute to food security for the community.

In addition, the farm leaders are sharing what has been learned at the farm by teaching and training others in the community and elsewhere, including the demonstration garden at the Madisi UMC. Joseph Kaipa is leading the effort to cultivate the Madisi demonstration garden and model sustainable agriculture practices for the community. Mr. Kaipa is trained in permaculture techniques and has done a wonderful job of transforming the demonstration area from dry land into a thriving garden with maize and other crops and vegetables.

We give thanks and praise to God for the hard work and dedication of these individuals who have worked tirelessly to turn the dream of the Malawi UMC farm into a reality. We look forward to supporting the farm and its continued role in the transformative work God is doing in Malawi.
Following God's Call....to a Farm!




By Pam

We all follow something or someone. First your parents; then a husband or a dream; quite often your children; a career; some choose unwholesome habits and unworthy objectives; some follow God. In 2011, as I faced retirement in 2012, with my children grown and doing well on their own, alone except for my dog, the question became: What will I do next year and the year after that? I read The Hole in the Gospel and had become more serious in my devotions after our 2009 VIM trip to Malawi. There was an "incompleteness" remaining after that trip. There had to be some way to have a positive impact on the issues the team experienced.

Again, the question, who/what do I follow? Many small, day-to-day experiences began to add up to: You must follow the way God is directing your life-and do it now! So, here I am, living on the Malawi United Methodist Church farm near Mikundi in Mchinji District, Malawi. I had no idea what I would be doing here or if I could be useful. Our family farmed in Iowa, USA, for quite a few years, so I had mainly a livestock background, plus experience working on projects for a large insurance company for 24 years, and other miscellaneous positions over the years-substitute teaching, selling real estate, doing mediations, editing for a state-wide newspaper, etc. None of which added up to missionary work.

What does a 66-year old woman do on a farm in Africa? Just about anything. There are the obvious tasks such as weeding, planting, transplanting, and mulching in the dimbas; hauling a lot of manure; loading and hauling a lot of mulch; bagging beans and sorting/grading potatoes; and the not-so-obvious tasks of setting up many spreadsheets to help record everything from income to project expenses to cost/benefit analyses. Since I could drive, had a license, and Lester Mhone (my host and farm manager) was in the U.S. for the first month that I was here, I drove-a lot-right from the airport! And many places that I drove in the Toyota Land Cruiser should never see a 4-wheeled vehicle. I still swear that Toyota designers are just a step or two below God. Starting with the inauspicious beginning on the day Lester left the airport when the truck would not even start, to the day we were mired in the manure fields at the chicken factory, I have hit only one live object (broke the leg of a chicken) and several inanimate ones. Not too bad for driving on the left side of the road and sitting in the right-hand driver's seat. Have been dug out when the truck slipped off the dambo (marsh) road and carried up to 18 people in the truck to various church functions. Considering that this practice is very illegal in the U.S., I am still not comfortable hauling humans versus hogs.

However, the driving has contributed much to helping the villagers accept me. Someone always needs to visit the hospital, and it is an honor that they feel comfortable asking if I can use the car or truck to do so. That is an impact. Gaining their confidence and acceptance has been evolving over the past eight months. At first I was like a circus attraction. I could imagine the ladies saying, "Let's go visit the azungu today." Or, "Let's see if she mixes up any funny words today." And, yes, I've done my share of that. They are hoping that I'll repeat things such as, "Your mwana (child) is kwangwala (crow)." instead of kongola (beautiful). It was unnerving for months to drive past the children lined up in the villages shouting, "Azungu, azungu..." But, I have seen these attitudes and actions change. That is an impact.

The neighbors have unknowingly done so many endearing things: some have given me chickens (when I know that they need the food); there have been gifts of vegetables; I was allowed to name one baby girl; the youth have come twice to dance for us; some share their fruit-lemons and mangoes; yesterday one tiny boy shared his stalk of misale (sorghum); and there are so many greetings at the borehole, a couple of ladies are proud that they can now greet me in English. Someday I may even miss having an audience while I wash my underwear at the borehole. Maybe not the bricklayer who watched me with his chin propped on his hands the entire time. No one here has either as much or such nice underwear as I have, so I understand the fascination.

We are at the point that the staff at the farm thinks we can introduce some of the farm's practices to the villagers. We are just now reaching out to teach, which was one of my objectives. Using the farm to not only teach more productive farming methods, but to evangelize among the neighbors, takes time and patience and perseverance. I wanted to do outreach right away. However, timing was not right. Lester started last December with the men who work here, offering to give them inputs for a small 20m x 20m plot in their own gardens if they would practice what they have learned here. Of the seven who started, half have done a good job and should see increased yields. The other half are becoming more serious now that they see the results. Two of the men now attend our church with their families. These are impacts, small but positive.

Thankfully, Mr. and Mrs. Mhone are able to guide us through the minefield of traditions so that we (mainly me) do not run counter to the culture and alienate the villagers or their leaders. The meeting with the chiefs is imminent. We will discuss projects that are on OUR agenda and gain THEIR approval and support. Provided they approve, in the coming month a team of health professionals will conduct a full week of health, hygiene, and nutrition classes here. This is but one of the projects that we are implementing in the next three months.

On our list are: to discuss borehole gardens, planting moringa trees and introducing the importance of using their products, planting fruit trees, introducing permaculture practices and perhaps "classes", and home gardens. Some of these ideas may sound so simple that it would be a waste of time to bring them up. However, for example, planting borehole and home gardens is a sensitive topic because it means that the villagers will have to control the livestock that traditionally roams freely from June to November when planting starts. In addition, we hope to gain the chiefs' insights and suggestions. Our ideas may evolve into something even better than we hope for by working with, as opposed to without, the neighbors' support and ideas.

After helping to plant groundnuts one morning, I walked behind a couple of children who were dropping mango pits as they finished their morning fruit. I realized that this mango trail that I was following spoke to me of my adventure here, my purpose-to carry God's message and good works where needed, and my direction-always moving ahead and leaving evidence of something productive.

Just when you think you are contributing to others' welfare, you realize that you are actually gaining more than they are. Living with the Mhone's has been one of the reasons God sent me here. Few people get to experience first-hand a faith so deep that it is the overriding factor in two people's lives. They have taught me not to just read the Bible, but to meditate on its passages. Since I always want to apply what I read to how I live my life, the deeper understanding of the Word is what I needed. My prayer life has improved; I have actually given short messages in church, which is not usual in America; I have contributed to Bible study on Wednesday evenings; initiated a Sunday School at Nchambo and help conduct one here; and have even led our 6:00 am Monday morning devotions with the workers. Each accomplishment is another seed on that trail. Things I would have thought all but impossible are all possible with God' guidance, strength, and wisdom, if we listen to Him.