National Recognition of Our Faculty
Alok Choudhary ( McCormick, Electrical Engineering and Computer Science) was
named one of 26 Trailblazers Revolutionizing the Field of Marketing Technology.
More info at Adweek.
Richard Silverman
(
Weinberg, Chemistry

)
was awarded the American Chemical Society Creative Invention Award for his research that resulted in his invention of pregabalin, which ultimately became known as the blockbuster drug Lyrica (Pfizer) that treats fibromyalgia, neuropathic pain, spinal cord injury pain, and epilepsy.
More info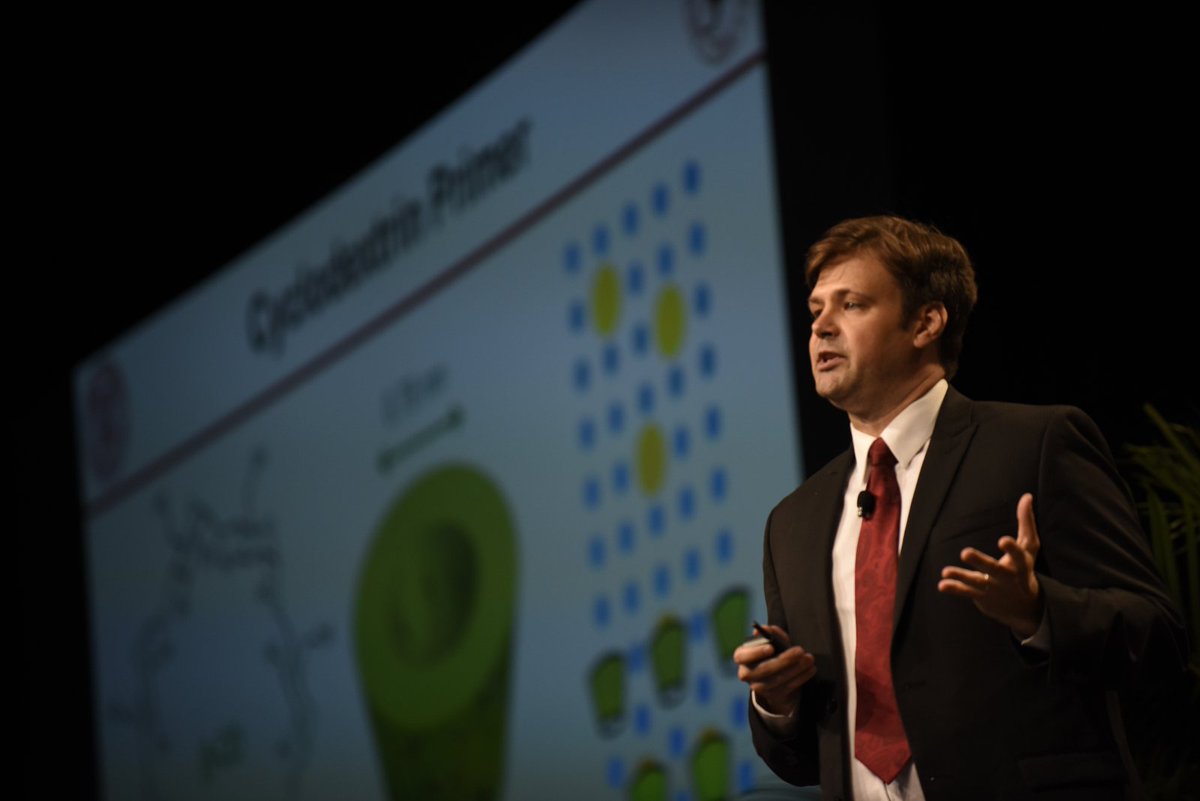 William Dichtel
(
Weinberg, Chemistry
) and
Mark Hersam
(
McCormick, Material Science Engineering
) were named Finalists for 2017 Blavatnik National Awards for Young Scientists.
More info
..........................................................
Recognition of Northwestern Innovation in the Media

Mitra Hartmann
(
McCormick, Mechanical Engineering
) has developed a sizeable portfolio of intellectual property around tactile sensing using whiskers--yes, mammal whiskers-- at whose base are mechanoreceptor sensors that can detect detailed shapes and translate data for robotic applications.
More info at Wired
|
Scientific Paper
Work of Profs.
Teresa Woodruff
(
Feinberg, Obstetrics and Gynecology
) and
Ramille Shah
(
McCormick, Materials Science
) helps restore fertility and hormone production in women, particularly for those who were treated for ovarian cancer or other pediatric cancers. 3D printed ovaries were capable of producing offspring when implanted in mice.
CBS Local | Vital Updates| TCT Magazine | Crain's
|
Scientific Paper
Will Dichtel's (Weinberg, Chemistry) startup CycloPure is developing a bio-renewable sugar, beta-cyclodextrin cleans water and air. More info at Science Alert | Scientific Paper
I
NVO is proud to share the success of NU alum Rishi Shah and his company, Outcome Health, for their recent raise of $600M,

including new investors Goldman Sachs Investment Partners and Capital G, an investment arm of Google parent Alphabet Inc.

Outcome Health helps "digitize the doctor's office." More info at Wall Street Journal
SiNode Systems
,
HazelTech
and
NuMat Technologies
were named as 3 of 10 Illinois Green Tech Startups to watch.
More info at Chicago Inno
..........................................................
Progression Mechanics: A Conference on the Future of Video Games
Sept 15-17, 2017 | The Garage
This conference will convene the Chicago area video game community - developers, publishers, commentators and academics - for a weekend seminar of presentations and conversations about today's business and media of gaming. It will feature lectures, panels, technical talks and demonstrations of some of the latest creations of local video gaming talent and culminate on Sunday with a game jam, where students will join the professionals to develop games in a friendly competition to demonstrate the range of local creativity. Stay tuned for more information.
INVOForward
Begins September 8. See details in "Other INVO News" section.
PROPEL's SBIR/STTR Grant Writing Workshop
October 3-4, 2017 | MATTER
This two-day intensive workshop covers all aspects of writing SBIR/STTR grants focused on life science technologies including: eligibility, sources of funding and agency differences, understanding what reviewers look for, step-by-step instruction on how to write each section of the proposal. The workshop will cover all agencies, including Department of Defense, National Science Foundation and the National Institutes of Health, with detailed emphasis on NIH.
Register here
by Sept 27. For more information, email PROPEL@ibioinstitute.org.
................................

invention disclosures
processed &
..........................................................
TWITTER
Follow us on
Twitter
(
@INVOatNU
) where we tweet news related
to INVO, Northwestern technologies and startups, and local entrepreneurial activities.
LINKEDIN
Connect with INVO through our group on
LinkedIn
. INVO will utilize this group to highlight news on Northwestern technologies that are either available for licensing or being commercialized by a startup.
YOUTUBE
Check out our new Innovation and New Ventures @Northwestern channel on YouTube for direct access to our videos.

INVO Executive Director and
Northwestern University
Associate Provost for Innovation and New Ventures, Alicia L

ö

ffler, shares insight into navigating technology transfer issues at universities. More Info at Science
..........................................................
Faculty Startup Milestones

SiNode Systems
, a startup based on
Harold Kung
(
McCormick, Chemical and Biological Engineering
) and
Jiaxing Huang
's (
McCormick, Materials Science
) research and led by Samir Mayekar, wins VentureWell Sustainable Practice Impact Award.
More info
Third Coast Therapeutics
(
Karl Scheidt
,
Weinberg, Chemistry
),
NanoCytomics
(
Vadim Backman
,
McCormick, Biomedical Engineering
), and
Rhythm Therapeutics
(
Rishi Arora
,
Feinberg, Cardiology
) competed in the 2017 PROPEL Business Plan Competition.
Third Coast
won 2nd place for an orally administered small molecule drug they are developing for treating cancer.
Innoblative Designs
, a startup based on
David Mahvi
's (
Feinberg, Surgery
) invention, won AdvaMed's MedTech Innovator Showcase in Chicago. They qualified to compete in the MedTech Innovator Showcase 50 in San Jose this fall.
..........................................................
Spoon University
, founded in 2013 by two Northwestern alums and former residents at
The Garage
,
Mackenzie Barth
(
Communication, 2013
) and
Sarah Adler
(
Medill, 2013
), i
s a food publication by and for the younger generation. It features recipes, restaurant reviews, and personal stories.
Spoon University was purchased by Scripps Network Interactive at a rough valuation of $10M to help "give its flagship cable channel, the Food Network, a foothold with younger audiences."
More info
Northwestern celebrates 3 of its alumni startups,
Eat Pakd (Rebecca Sholiton,
Kellogg
), FourKites (Matt Elenjickal,
Kellogg
) and NuCurrent (Jacob Babcock,
Pritzker
)
, for being nominated to Chicago Inno's 2017 Coolest Companies Competition!
Read more
Haz
el Technologie
s, a startup developing technologies to keep fruit fresh longer was co-founded by NU alums Aiden Mouat (Weinberg) and Patrick Flynn (McCormick). Hazel received $800K seed funding this past spring and expects to gross $2M this year. More info at Crain's
..........................................................
Northwestern Startup Fundraising
Ora Sound
, startup working out of incubator TandemLaunch, is utilizing intellectual property from 3 universities, Northwestern, McGill and University of Michigan, to develop cutting edge components for loudspeakers made from graphene. Their story can be found
here
. They launched on
Kickstarter
on June 20 with goal of $106,453 and have exceeded their goal five-fold with pledges over of $540,453. Ora Sound is using graphene technology by
Prof. Sonbinh Nguyen
(
Weinberg, Chemistry)
to create their proprietary composite material.

Cycladex
launched by
Sir Fraser Stoddart
(
Weinberg, Chemistry
) is developing a starch-based method to separate gold from ore in the mining industry. This method is cheaper than current methods and offers a less toxic alternative staying away from the use of cyanide which contaminates water and poisons wildlife. They received a $1M NSF grant to scale and test with Comstock, one of the oldest gold mining companies.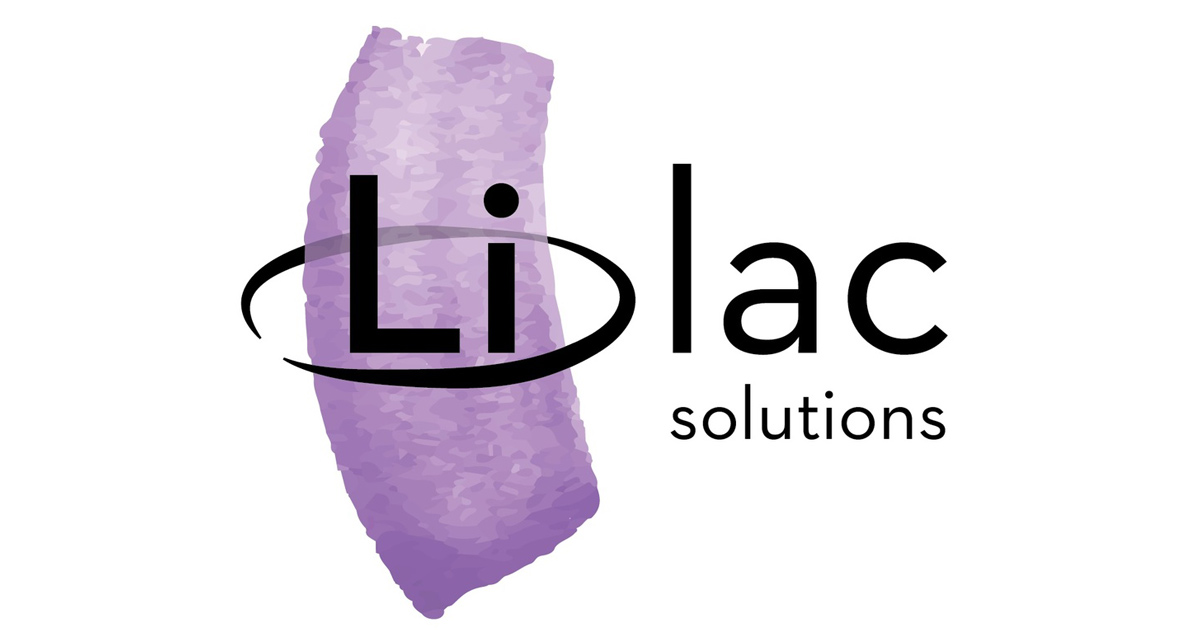 Lilac Solutions
, an NU startup commercializing technology originally invented by
Christopher Wolverton
(
McCormick, Materials Science
), won the 3rd Energy Innovation Capital Award at Rice Business Plan Competition and a $150K grant for lithium extraction through the California Energy Commission. They are looking to further develop their sustainable lithium extraction process from brine resources by assessing the performance of one thousand materials using a computational technique developed by founder Dave Snydacker, a former graduate student in Prof. Wolverton's lab.
More info
EDGe Surgical
, a startup based on
John Kim
's (
Feinberg, Surgery
) technology that was invented outside of the university, raised $1.4M to develop a tool that measures depth of bone for screws used in orthopedic surgery. EDGe received approval for their disposable device and will enter the market this fall.
..........................................................
INVO Welcomes
John Haugen

John Haugen is the new Associate General Counsel at Northwestern, embedded at INVO where he advises primarily on intellectual property and licensing matters. Prior to joining Northwestern, John was Senior Counsel of IP at Takeda Pharmaceuticals, USA, where he supported IP aspects of business development including due diligence and transactional/agreement work involving acquisitions, spin-outs, in- and out-licenses, divestitures, and research collaborations. His Takeda practice also included marketed product support, Hatch-Waxman litigation, and management of patent prosecution. Before joining Takeda, John was an attorney in private practice in Chicago at IP boutique Brinks, Hofer, Gilson & Lione working predominantly on patent counseling, prosecution, and litigation. John received his B.S. in chemistry from Saint Louis University and J.D. from Washington University in St. Louis. He is licensed to practice law in Illinois and is a registered patent attorney with the United States Patent and Trademark Office.
..........................................................
Other INVO News...
INVO has been busy over the past months and is proud to announce a number of new initiatives and programs that will continue to drive innovation and entrepreneurship at Northwestern. Continue to read below for brief descriptions of INVOHub, INVOForward, NewCures, and INVOReach.
For the first cohort of teams starting this September 8, we are seeking teams interested in commercializing MEDICAL DEVICES. To apply, visit https://goo.gl/forms/DMzSh5LZ8xn18GZk2. Any questions can be sent to INVOForward@northwestern.edu.


..........................................................
The Innovation and New Ventures Office inspires and nurtures a culture of innovation, bridging Northwestern research with its practical use for public benefit.


INVO

1800 Sherman Avenue, Suite 504

Northwestern University

Evanston, Illinois 60201