National Recognition of Our Faculty

Sir Fraser Stoddart
(
Weinberg, Chemistry
) was awarded the
Nobel Prize in Chemistry
for his contribution to miniaturized machines, or "molecules with controllable movements which can perform a task when energy is added."
More info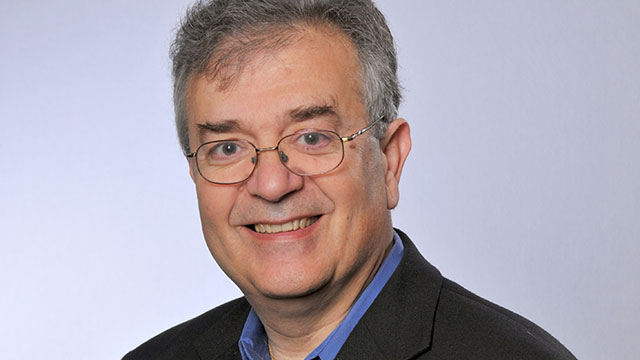 Mercouri Kanatzidis
(
Weinberg, Chemistry
) won the
2016 Samson-Prime Minister's Prize for Innovation in Alternative Fuels for Transportation
with Gregory Stephanopoulos, a chemical engineer from MIT. Prof. Kanatzidis was recognized for his work in the design of nanostructured thermoelectric materials which convert heat to electricity. This $1M prize is the world's largest monetary prize for alternative fuels.
More info


Monica Olvera de la Cruz
(
McCormick, Materials Science
) was selected to receive the
2017 Polymer Physics Prize
from the American Physical Society for her work on the "theoretical understanding of polymers and the effects of electrostatic interactions on their structure and properties."
More info

Yonggang Huang
(
McCormick, Civil & Environmental/Mechanical/Materials Science
) was elected to
National Academy of Engineering
for his contribution to major advancements in stretchable and flexible electronics with biomedical applications.
More info

Tom Meade
(
Weinberg, Chemistry
) was acknowledged by Crain's Chicago as an amazingly inventive professor. In April, he will be inducted into the National Academy of Inventors.
More info


McCormick Dean Julio Ottino
was awarded the
2017 Bernard M Gordon Prize for Innovation in Engineering and Technology Education
from the National Academy of Engineering, a top national academy prize for innovative education. Dean Ottino coined Whole-Brain Engineering, which merges the analytical and technical components of engineering with creativity, design and divergent thinking, left and right brain, respectively.
More info
..........................................................
NU Innovation Recognition in the Media
..........................................................
................................

The Innovation and New Ventures Office inspires and nurtures a culture of innovation, bridging Northwestern research with its practical use for public benefit.


INVO

1800 Sherman Avenue, Suite 504

Northwestern University

Evanston, Illinois 60201

Northwestern University continues to gain recognition for its innovation and entrepreneurial ecosystem:
(1)
Reuters
named
Northwestern University 10th
in its annual list of
The World's Most Innovative Universities in 2016
. The ranking was based on data points related to intellectual property and publications.
(2)
Princeton Review
named
Kellogg School of Management
as the
4th
best graduate program for entrepreneurship in the country.
(3) Northwestern was selected to host the
2017 Cupid's Cup Entrepreneurship Competition
, created by Under Armour founder and CEO Kevin Plank. On March 30, 2017, five teams will be competing for over $100k in cash prizes. One of the finalists is Luna Lights, a startup created by Northwestern students. Luna Lights has developed an automated lighting system that utilizes cloud based data analytics to reduce the risk of falling for older adults.
Faculty Startup Milestones

..........................................................
4C Insights
, an NU startup launched by
Alok Choudhary
(
McCormick, Electrical Engineering & Computer Science
), raised $25M with several investors. 4C Insights uses social media content to help large advertising firms to determine where to spend their resources online and measure the effectiveness of their strategy. When it purchased Teletrax in 2015, they used similar data to strategize advertisement focus for television ads.
More info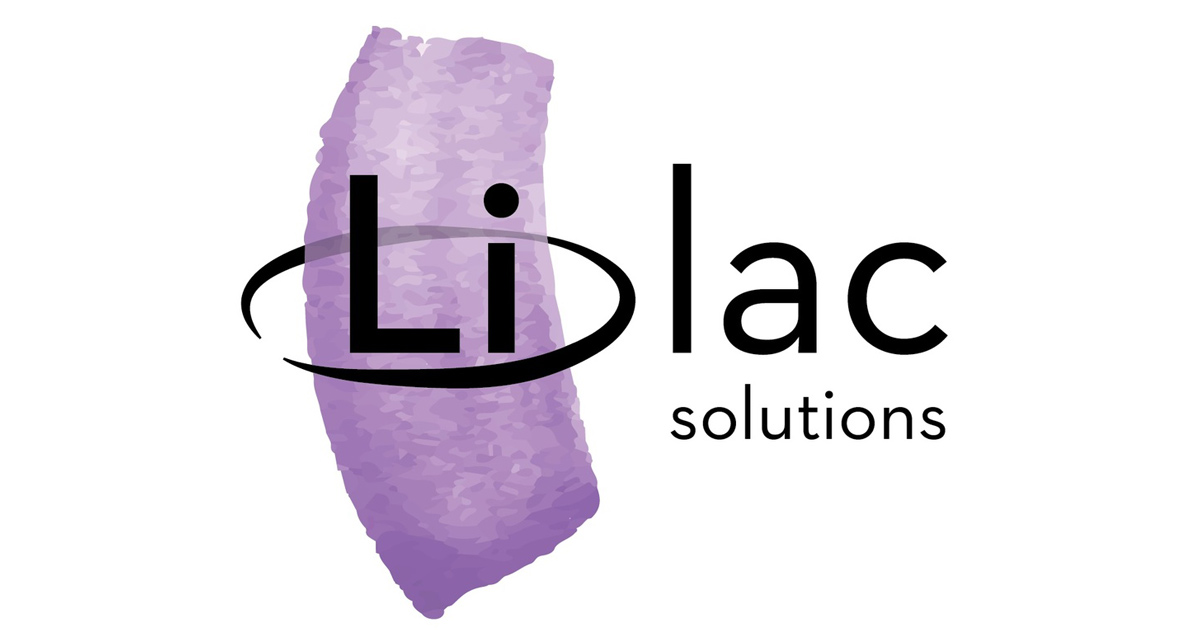 Lilac Solutions
, an NU startup commercializing technology originally invented by
Christopher Wolverton
(
McCormick, Materials Science
), won a Department of Energy SBIR Phase I award to help them further develop their sustainable lithium extraction process from brine resources by assessing the performance of one thousand materials using a computational technique developed by founder Dave Snydacker, a former graduate student in Prof. Wolverton's lab.
More info
Narrative Science, was recently listed as being backed by the CIA for its artificial intelligence technology, developed by Kris Hammond (McCormick, Electrical Engineering & Computer Science) and Larry Birnbaum (McCormick, Electrical Engineering & Computer Science). Narrative Science will develop a version of its AI engine for the government to "help enhance understanding, analysis and communication of data."
More info
..........................................................
INVO Welcomes
Danny Fisher
Danny Fisher, MBA joined INVO as Senior Director of Finance and Administration in October 2016. Danny is responsible for all business operations, finance, IT, and HR activities within INVO while also focusing on the strategic planning initiatives for the organization with the Executive Director and leadership team.


Prior to joining INVO, Danny was Executive Director in Northwestern's Department of Chemistry, Management Consultant with Deloitte Consulting's Strategy & Operations Practice, and a U.S. Naval Officer.


Danny holds an S.B. in Computer Science and Engineering from Massachusetts Institute of Technology as well as an MBA with focuses in Strategy and Finance from Northwestern's Kellogg School of Management.
..........................................................
Other INVO News...
INVO AT AUTM
The Association of University Technology Manager (AUTM) convened in Hollywood, Florida from March 12-15, 2017.

INVO's Excecutive Director, Alicia Loffler, moderated the panel

discussion on "Creating a sustainable culture for entrepreneurship and innovation" in a room with over 60 attendees. Tech Transfer representatives from MIT, University of Nebraska Medical and Johns Hopkins participated in the panel. Thanks to INVO

Invention Associate, Gwendolyn Humphreys, for organizing the session.


In collaboration with the AUTM Women Inventors Committee, an

INVO's women's inventor initiative

hosted a Boardroom Bound webinar. The panel featured Northwestern-affiliated women leaders in the life sciences and was moderated by OSR's new Senior Contracts Officer Carolyn Brougham. The panelists conversed on the different types of boards, duties of board members, and their experiences serving on boards. Insightful and inspirational guidance was given to aspiring board members about how to position oneself for board service. In addition, the panelists demystified the process of receiving a board appointment and shared helpful tips for finding available board seats. Thanks to INVO Invention Manager, Dimitra Georganopoulou, for coordinating these efforts.
UPDATES ON INVO FUNDING
N.XT Fund is currently wrapping up diligence on finalists for its second round of investments. Thirty five teams applied for N.XT funding in December 2016. There are currently six finalists selected for further diligence. They include teams commercializing medical devices, therapeutics and advanced materials and represent Feinberg, McCormick and Weinberg schools. Final investment decisions will be made in late April.
NUseeds Fund is One recipient of the 2016
NUseeds Fund
closed its Series A round of funding.
Pak'd
raised 2.5MM, of which NU/NUseeds was one of the investors. Our startups are gaining traction with other institutional investors.
NUseeds 2016 Awards
INVO PRACTICUM INTERNSHIP PROGRAM

Practicum interns gain hands-on experience performing patentability assessments and market analyses and marketing technologies.

We welcomed our 5th cohort of interns in January, and include Anne-Isabelle Henry, PhD (Research Assistant Professor, Chemistry), Bhaskar Chetnani, PhD (Post-Doc, Molecular Biosciences), Yanille Scott, PhD (Post-Doc, Infectious Disease), Zachary Cowden (MS, Biotechnology, McC), Shira Zeng (MS, BME, McC) and Raja Krishnan, MS (MSL, Pritzker).
Two senior interns have decided to stay beyond their 6-month program: Hilary Chase (PhD, Chemistry, Weinberg) and Jose Martinez (PhD, Chemistry, Weinberg). Some of our interns have moved onto a variety of positions including tech transfer offices at the Ludwig Institute for Cancer Research, Rice University, MIT, and the NIH. Others have taken positions as technical specialists in industry and law firms. One intern moved onto a tenure track professorship at another university. We are proud of the accomplishments of our INVO Practicum Inters. Applications for the July 2017 cohort are available online at this
link.
..........................................................
Recent Inventive Activity

invention disclosures

since
September 1, 2016
..........................................................
TWITTER
Follow us on
Twitter
(
@INVOatNU
) where we tweet news related
to INVO, Northwestern technologies and startups, and local entrepreneurial activities.
LINKEDIN
Connect with INVO through our group on
LinkedIn
. INVO will utilize this new group to highlight news on Northwestern technologies that are either available for licensing or being commercialized by a startup.
YOUTUBE
Check out our new Innovation and New Ventures @Northwestern channel on YouTube for direct access to our videos.