National Recognition of Our Faculty
Crain's 40 under 40 named Chemistry Prof.
Will Dichtel
as a "Rebel with a Cause" based on the work of his co-founded startup,
CycloPure
. CycloPure is commercializing porous polymers that can eliminate pollutants for water treatment facilities and other industrial applications. These polymers have high surface areas which rapidly absorb and remove pollutants from water.
More info
.
International Institute for Nanotechnology Director and Chemistry Prof.
Chad Mirkin
was named in Crain's 2017 Tech 50 list for his pioneering nanotech research and numerous startups based on his inventions in nanoscale printing, testing, diagnostics and treatment.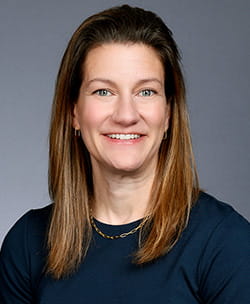 Kara Palamountain
(Research Associate Professor, Kellogg and CEO, Northwestern Global Health Foundation) is part of Rice 360º Institute for Global Health, a multi-institutional team that proposes Newborn Essential Solutions and Technologies (NEST) to the MacArthur Foundation. They are one of four finalists for a $100M MacArthur award. NEST offers new innovation for newborns in Africa that will address the high rate of newborn deaths due to preventable causes.
More info
Prof.
Alok Choudhary
(McCormick), Founder and Chief Scientist of 4C Insights, received Chicago's Best Tech Manager Award at the third annual 2017 Tech in Motion Timmy Awards. The Timmy Award recognizes top technology workplaces around the country. The Best Tech Manager Award recognizes leaders who empower their team by promoting career growth, fostering a positive team culture, inspiring innovation and leading the team to create a great product. Congratulations to Prof. Choudhary for his leadership at 4C Insights!
P
rof.
Joseph Moskal
(McCormick and Co-Founder and CSO, Aptinyx) received the iCON Innovator Award from the Illinois Biotechnology Innovation Organization (iBIO). This award is given to life science researchers who are acknowledged by their peers as "a leader in the contemporary teaching of, and scholarship in, biotechnology and its related sciences."
More info
Three Northwestern professors were named 2018 fellows of the National Academy of Inventors:
Mark Hersam
(
McCormick, Materials Science Engineering
),
Walter Herbst
(McCormick, Product Design)
and
Teresa Woodruff
(
Feinberg, OBGYN and McCormick, Biomedical Engineering
)
More info
..........................................................
Recognition of Northwestern Innovation in the Media
Prof. John Rogers' (
McCormick
) innovative invention is featured as part of an art exhibit "Items: Is Fashion Modern?" at the
Museum of Modern Art (MoMA)
in NYC. His product is a "soft, flexible microfluidic device that easily adheres to the skin and measures the wearer's sweat to show how his or her body is responding to exercise."
Video
|
Details of MoMA Exhibit
TechCrunch
highlighted new flat sensors out of Prof. John Rogers' (
McCormick
) lab to transmit vital signs for telemedicine applications.
Scientific Paper
|
More info at TechCrunch
Research from the labs of Profs.
Stephen Miller
and
John Kessler
(
Feinberg
) demonstrates the ability to improve spinal cord injury by reducing inflammation and scarring through injecting a biodegradable nanoparticle into the bloodstream.
Scientific Paper
|
More info at Forbes
Prof. Vadim Backman
's (
McCormick
) is exploring novel ways of making cancer more susceptible to existing therapeutics. By altering the chromatin of cancer cells first and then following with chemotherapy, Backman's lab found that almost every single cancer cell perished.
Scientific Paper
|
More info at WTTW Chicago
..........................................................
Northwestern NEXT | The Future of Biointegrated Electronics and Reproductive Health
January 9, 2018 5-7pm | San Francisco
This event will take place concurrently with the JP Morgan Healthcare Conference. The Northwestern cocktail reception will include keynote presentations from McCormick Prof. John Rogers and Feinberg Prof. Teresa Woodruff, as well as an opportunity to meet some of Northwestern's innovative startups in therapeutics, diagnostics and devices.
INVO Series at Feinberg Medicine:
Million Dollar Scientific Reagents
January 30, 2018 | Gray Seminar Room at Lurie
REGISTER HERE
The INVO Series at Feinberg Medicine is a monthly seminar series to help engage more Chicago-based faculty, physicians, staff and students in a variety of topics revolving around innovation, commercialization, and entrepreneurship. The October seminar "INVO 101" covered the basics of what INVO does and offers to the NU community. It drew over 60 registrations. The November seminar "Intellectual Property Protection" attracted approximately 25 attendees.
INVO Series at McCormick
January 29, 2018 | ITW Classroom
The seminar series at Feinberg was so well received that INVO will start the same series in Evanston. The first INVO Series at McCormick will be on January 29, 2018 at noon. Details to come.
................................

FY18 Metrics
(since 9.1.17)
invention disclosures
processed
13
options & licenses
executed
..........................................................
TWITTER
Follow us on
Twitter
(
@INVOatNU
) where we tweet news related
to INVO, Northwestern technologies and startups, and local entrepreneurial activities.
LINKEDIN
Connect with INVO through our group on
LinkedIn
. INVO will utilize this group to highlight news on Northwestern technologies that are either available for licensing or being commercialized by a startup.
YOUTUBE
Check out our new Innovation and New Ventures @Northwestern channel on YouTube for direct access to our videos.

..........................................................
The Innovation and New Ventures Office inspires and nurtures a culture of innovation, bridging Northwestern research with its practical use for public benefit.


INVO

1800 Sherman Avenue, Suite 504

Northwestern University

Evanston, Illinois 60201

From Our Executive Director

"As a University, we promote intellectual curiosity, encourage diversity of thought, and challenge our community - faculty and
students alike - to be daring, visionary thinkers. Innovations and entrepreneurship, then, are the inevitable byproducts, particularly given the motivation and intellectual capital that blankets our community. INVO stands at the nexus of this web, maintaining a clear, tenacious vision to bring innovations to society that amplify Northwestern's voice in global discussions and drive its impact in the world."

INVO Executive Director
Associate Provost for Innovation and New Ventures
..........................................................
Faculty Startup Milestones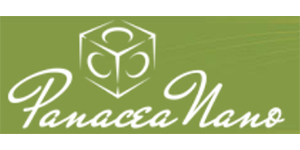 PanaceaNano
, a startup co-founded by
Chemistry Prof. Sir Fraser Stoddart
, released a luxury line of skin care products called NOBLE. The product uses Prof. Stoddart's patented organic nanocubes which serve as molecular storage sites for skin care active ingredients with precise extended release formulations.
More info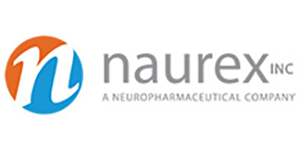 McCormick Prof. Joseph Moskal's startup
Naurex
(which was acquired in 2015 by Allergan for $560M in cash) was named The 2017 Venture Capital Portfolio Company of the Year by Illinois Venture Capital Association. Naurex developed a fast-acting molecule for severe depression as well as other compounds to treat central nervous system disorders.
More info
.
Narrative Science, a company founded by Profs. Larry Birnbaum and Kris Hammond, was selected from 500 entries as a winner of the 2017 Chicago Innovation Award. Narrative Science has AI software that translates data into written language.

PPG and
SiNode Systems
formed an exciting partnership for Vehicle Battery Technology with the intention to accelerate the commercialization of SiNode's high-energy anode materials for a wide range of markets including electric vehicles. The principle technology of SiNode is based on the work of
McCormick Professors Harold Kung and Jiaxing Huang
.
More info
.
Medecipher Inc. ( McCormick Prof. Sanjay Mehrotra) participated in the NSF I-Corps program in Houston this past fall. Arjan Quist from INVO advised the team as the industry mentor. The Medecipher team developed an early detection software and services platform for Emergency Department leaders that reduces flex staffing costs and recaptures walk-out volume. Arjan states, "I-Corps gave Medecipher the opportunity to confirm a product-market fit for their technology through interviews with various stakeholders, resulting in a defined set of next steps for entrepreneurs Stephanie Gravenor and Saurabh Sharma to move Medecipher forward."

Bold Diagnostics
, a Center for Device Development fellowship startup, won 3rd place at the Philips Wearable Competition. Bold continues to develop their wearable medical device that aims to measure blood pressure in a continuous and accurate manner to diagnose and treat hypertension.
More info
.
..........................................................
Northwestern Startup Fundraising
Aptinyx
(Prof. Joseph Moskal,
McCormick, Biomedical Engineering)
secured $70M in a Series B investment round, allowing them to continue clinical trials of three compounds for possible treatment of neuropathic pain, fibromyalgia and PTSD.
More info
Exicure
(Prof.
Chad Mirkin
,

Weinberg, Chemistry
) closed a $31.3M private investment round. The first tranche of $20.1M was raised in October 2017, and the $11.2M extension in November 2017.
More info
Ora Sound
, a Montreal-based startup, raised almost $775,000 with over 2000 Kickstarter backers. ORA designed new headphones using a proprietary graphene material named "GrapheneQ." The company uniquely utilizes technologies licensed from several universities including McGill, Northwestern and University of Michigan to create their product. From Northwestern, they use Prof. Sonbinh Nguyen's (Weinberg, Chemistry)

patented method of manufacturing graphene sheets to create the audio cones. For their story and video about their product, visit

their website.
Startups at The Garage

Founded by
Ben Weiss
(
SESP, '17
) and a team of undergraduate students,
Zcruit
, has been acquired by Reigning Champs. The deal marks the first acquisition of a company incubated at The Garage at Northwestern. Zcruit is a sports analytics startup, optimizing the recruiting process for college football programs.
Wise Apple
,
launched by Northwestern alumni Rebecca Sholiton
(
Kellogg, '16
)
and Nathan Cooper
(
Kellogg, '16
)

recently announced a $3.6M seed round, bringing their fundraising total to $4.3M. Wise Apple makes life easier by making lunch better, offering healthy lunch delivery options for parents.
Amper
, founded by
Akshat Thirani
(
Weinberg, '16
), eliminates waste across the manufacturing supply chain by creating a FactoryOS to monitor and manage manufacturing operations. Amper has raised over $1M, including seed money from investors such as Slow Ventures, 1517 Fund, and SOSV.
..........................................................
Since 2011, SwipeSense, a Northwestern startup co-founded by two Northwestern graduates Mert Iseri and Yuri Malina, have been developing a medical product that combines software and connected sensors to stop infections from spreading in hospitals. They recently raised a $10.6M Series B2 round which brings their total funding raised to date to $23.3.M. More info

Intelligent Flying Machines (IFM) was recognized for "its innovation, creativity and significant accomplishments in the region" as an awardee of the Fourth Revolution Startup of the Year Award. IFM, founded by Northwestern alum Marc Gyongyosi, is a former resident at The Garage at Northwestern. IFM has developed a system that "completely automates stock-taking in high-bay rack warehouses at more than 400 times the speed of manual methods and with 100% accuracy and reliability." More info

BriteSeed, born out of a Northwestern NUvention course by four Northwestern alums, was one of five recipients of the Texas Medical Center Venture Fund. Briteseed is commercializing a new class of smart surgical tools for laparoscopic procedures. Their tool offers artificial-vision assistance to help surgeons quickly identify landmarks and safely navigate vital structures. More info

..........................................................
INVO Welcomes
Isabella Ortiz
Isabella joined the INVO team in 2017. Her focus is on technology portfolios in mechanical engineering, electrical engineering, and computer science. She contributes to the management of patent prosecution strategy, product development, licensing, and commercialization of Northwestern products.
Prior to joining Northwestern, Isabella gained experience in law firms and a university where she worked on intellectual property matters for medical devices, software, and electrical and mechanical engineering patents. Isabella received her B.S. in Mechanical Engineering and a J.D with a certificate in Intellectual Property. She is also an inventor of two patents.
..........................................................
Other INVO News...
INVOHub
has recently established its Stage Zero program, designed to provide critical resources for startups emerging from Northwestern research. Stage Zero is a component of an envisioned INVOHub, a network of programming, space, and resources that can accelerate translation of Northwestern's rich research portfolio to the public. By first focusing on early-stage needs, Stage Zero aims to immediately enable near-term opportunities and increase the pipeline of startup companies. Through Stage Zero, early-stage companies launched from Northwestern research are eligible to apply for:
Mailbox rental to facilitate applications to the Small Business Innovation Research and the Small Business Technology Transfer programs;
Short-term rental license of space on campus or at the Illinois Science and Technology Park (ISTP) in Skokie, IL;
A subsidy applicable to a toolkit of startup services; and
A subsidy of costs associated with use of Northwestern's Core Facilities.
Visit
INVOHub
for more information.
INVOForward graduated its first cohort on October 7, 2017! INVOForward is a new 4-week program designed to support biomedical commercialization by Northwestern faculty, physicians, students and researchers. Seven teams with members representing Feinberg, McCormick, and Northwestern Memorial Hospital completed a customer discovery journey for their respective medical devices. The teams were tasked to interview at least 30 stakeholders, research their reimbursement and regulatory strategy, understand the landscape of their intellectual property and competition, and present their final investment pitch before an investor panel. Winners at the Finale included: Team BlacTie for Best Class Participation (Hunter Rogers and Prof. Teresa Woodruff), Team ThermoWand for Most Interviews (Bharat Bhushan and Prof. Claus Peter Richter) and Team NanoSlurry for Best Presentation (Ashwin Narayanan, Nick Sather, Mark McClendon, Meraaj Haleem, Erin Hsu and Prof. Samuel Stupp).
The majority of teams have utilized the data from INVOForward to move on to pursuing subsequent milestones, such as seeking initial funding and grants, applying for business competitions, exploring co-development with partners, and presenting to angel investors. Stay tuned for the next cohort of INVOForward this spring!
Accelerate Your Biomedical Research with the
NewCures
Accelerator
Applications are now being accepted for NewCures, a Northwestern initiative that focuses on the development of potential therapeutic technologies from early discovery stages into next generation medical treatments. In alignment with industry standards, NewCures will work with selected projects to formulate a strategic, project-specific development plan and execute a milestone-driven experimental plan to build robust, validated preclinical data. For more information or to apply,
click
here
.
The application deadline is January 15, 2018.
INVO PRACTICUM
has completed
interviews for its 7th cohort of interns who will begin in January 2018. The Practicum is an INVO internship that offers graduate students, post-docs and research professors the opportunity to step outside of the lab and gain experience in intellectual property and market analysis of technologies. Our past interns have stayed in research in academia or industry or have transitioned into positions in technology transfer at MIT, Rice, and NIH, and to law and consulting firms. If you're interested in applying for a future cohort, visit this link.
N.XT FUND is currently conducting diligence for its third round of investments which closed on November 1, 2017. A total of 22 startup teams applied. Final investment decisions will be announced Spring 2018.