The Tifton Grapevine




WEEKENDER




Local News, Views & Previews




This Week in Tifton, Georgia --

May 10, 2013







A service of Sayles Unlimited Marketing, LLC
229.387.9688 and 229.848.7043
PUT ON ICE
Historic Preservation Commission Delays Decision on Demolishing Old Ice House/Market Building
Colony Bank wants to raze the old ice house/market building on the corner of Central Avenue and Second Street and replace it with a new bank (artist rendering at left). The Tifton Historic Preservation Commission says city guidelines require the bank to first provide a report showing the feasibility of utilizing the current structure. This caused much discussion, including a spirited discourse with Mayor Jamie Cater.
Click the video above to see the HPC meeting & discussion!
This Saturday, May 11: Music by Adam Smith, 6:30 p.m.-10 p.m.
Join Us for Dinner!
South Georgia Writer to Read from Her Books
Janisse Ray, a South Georgia naturalist and conservation writer, will read from her works on Saturday, May 11 at Blackshank Pavilion, 457 N. Carpenter Road, Tifton.
Her appearance is part of a fundraising event for the WWALS Watershed Coalition: The Willacoochee, Withlacoochee, Alapaha and Little River System.
The event begins at 3 p.m. with an art show and silent auction; Ray will read from 4-5 p.m.; and a pot luck supper will be from 5-6 p.m. with music by the First United Methodist Church Bluegrass Band.
Tuesdays-Saturdays
11 a.m.-3 p.m.
Evenings Available for VIP Private Dinner Parties of 20 or more
Reservations are Necessary!
401 N. Love Ave., Tifton, Ga.
Workshop on Memory Loss, Alzheimer's
As part of Tift County's observation of Older American's Month, The Alzheimer's Association presents a one-hour workshop, "The Basics: Memory Loss, Dementia and Alzheimer's Disease," 10-11 a.m. Tuesday, May 14, at the Leroy Rogers Senior Center.

Bonnie Sayles, director of Programs & Services for the South Georgia Region, will conduct the workshop,
for anyone who wants to know more about Alzheimer's disease and related dementias.

It includes videotaped testimonies from people struggling with dementia and how they are coping with the stages of the disease.
For more information, email the Regional Programs Department of the Alzheimer's Association at bsayles@alz.org or call the South Georgia Region office at (229) 388-8219 and ask for Bonnie Sayles.

Tift County Genealogical Society to Meet
The Tift County Genealogical Society meets at 4 p.m. each third Thursday of the month at the Morman Church in Tifton. Anyone interested in Tifton and Tift County history or genealogy may attend.
The society has both the 1910 and 1929 Tift County land maps available showing landholders outside the city limits. Each Map would be suitable for framing. Other maps available include an 1885 colored map of Georgia and an earlier map of Georgia showing Indian trails.
The society also has Tift County heritage books available. For information, contact Gladys or Bill Wiseman, 229-382-4137.
Annual Food Drive is Saturday
This Saturday, May 11, the National Association of Letter Carriers will collect food donations in order to provide assistance to the millions of Americans who are struggling with hunger.
The Stamp Out Hunger food drive is a nationwide effort that provides food to local food banks and pantries. Food banks across the country continue to experience record demand for emergency food assistance, especially in the summer months when children are out of school.
The nation's 175,000 letter carriers will collect food donations left at the mailboxes of generous Americans in more than 10,000 communities and deliver them to food banks and other hunger-relief organizations.
Celebrating its 21st anniversary this year, the Stamp Out Hunger food drive is the nation's largest single-day food drive, having collected more than 1 billion pounds of food since 1993. Last year, In 2012, Americans donated more than 70 million pounds of food, which marked the ninth consecutive year that at least 70 million pounds were collected.
Kids Camps Coming to Ga. Ag Museum
Children age 4 to 11 may participate in the Georgia Museum of Agriculture's Camp Wiregrass, a day camp program focusing on historical and natural resource themes.
Campers will explore South Georgia history and natural resources through interactive activities, games and crafts. First camp begins May 28.
AIN'T SHE SWEET!
So Treat Your Mom to a Speci
a
l Cake or Cupcakes
Make Mother's Day Special!
We are a family-owned and -run business that specializes in 10 and 12 little layer cakes and cup cakes.


We carry more than 20 different flavors and varieties.
"Let us show you how sweet your special day can be!"
215 Main Street South, Tifton, Ga.
229-238-2526
A DOG'S LIFE!
Sherman retires at Tifton-Tift County Animal Shelter
NOTE: We recently got word that "Sherman Wells," longtime mascot of the Tifton-Tift County Animal Shelter, is hanging up his leash and retiring at the shelter, no longer attending community functions.
Sherman has become the face of the animal shelter and even has his own Facebook page with 645 friends.
Through his "mom," Regenia Wells, Sherman has shared the following:
"My Mom has always said that I rescued her, but my real story is that in 2003 my Mom rescued me from dog fighting and I've had the most wonderful life ever since. For those of you who may not know, I am about 14 years old now in human years (that's about 98 doggie years for my furry friends).
"Since that time I have been the mascot for the Tifton-Tift County Animal Shelter, I have always been proud to serve and teach our community about dog fighting and how it affects animals and people, and I have tried to teach others how to respect animals because all we want is to be loved and to give our love.
"While I will miss serving you greatly, the time has come for me to slow down, rest and enjoy my golden years. For months I have been training and mentoring my younger brother Hoy, who is deaf. Hoy has come a long ways, and he is now ready to go solo into our community and schools, educating others about disabilities. I am sure Hoy will be an outstanding representative for our shelter.
"Though I may be in retirement, please feel free to stop by the shelter at any time to visit me. I've always loved the attention and love our community has shared with me, and I thank you for the support you've always given my Mom and the shelter staff."
Looking for a forever friend? Call the shelter at 229-382-7387
CASA Advocates Work With Foster Children
Coastal Plain CASA's new volunteer training begins at 6 p.m. June 3 at the CASA office at 126 First Street in Tifton.
The training covers everything a new volunteer needs to know to begin advocating on behalf of foster children. The class will meet every Monday and Thursday at 6 p.m. for approximately five weeks.
Becoming an advocate with CASA means spending a few hours a month helping a foster child find a safe and permanent home.
For more information, email Advocacy Coordinator Kristin H. Morrison at kmorrison@cpcasa.org or visit the CASA website here.
Hear what P
eople are Saying about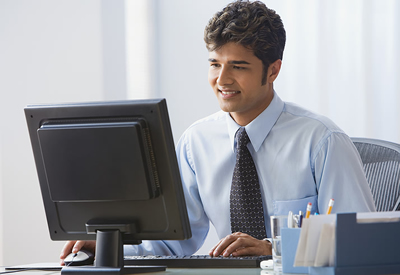 "This is perfect!"
"I love the breaking news!"
"I am impressed with the Grapevine."
"This is wonderful!"
"I love your newsy 'paper'!"
"I enjoy receiving the Tifton Grapevine!"
(Actual emailed replies. Thanks for your support.)
They Heard it Through the

Grapevine

!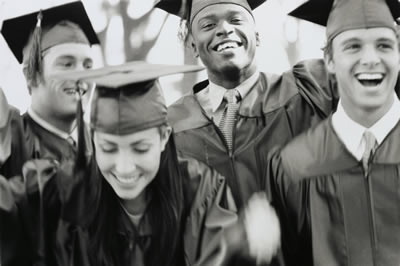 YOUR WEEKEND
At a Glance....
FRIDAY, May 10
SATURDAY, May 11
WWALS Watershed Coalition fundraiser, 3 p.m., Blackshank Pavilion, Tifton.
UGA Tifton graduation, 4 p.m., UGA Tifton Campus Conference Center, Tifton
Adam Smith

performs during dinner, 6:30 p.m., Hilton Garden Inn, Tifton.
May 3
Mahaley Zelley Purvis Hiers, 74, Enigma
May 4
Irene Brown McFarland, 84, Tifton

Cassie Bell Hunt Metts, 95, Homerville
May 5
Beulah Mae Golden Lott, 89,

Tifton
Charles Edward "Ed" Davis Sr., 84,

Tifton
May 6
Dorothy "Ma Boo" Vance Holmes, 73,

Tifton
Dr. Max H. Bass, Auburn, Ala.
May 7
David Michael Engwiller, 43,

Brookfield
Ora Dell Mack, 78,

Tifton
May 8
Edgar Eugene Ballantyne, 55, Tifton
SERVING YOU WITH PROFESSIONALISM
BEFORE, DURING & AFTER THE SALE
Give Dwana Coleman a call:
229-386-4222
PRICE REDUCED!
This 3 BR, 2
bath new construction home in Tift County is in a new subdivision. It has 1,528 square feet; a split floor plan, a nine-foot ceiling and a large master walk-in closet. Great time for buyers to select appliances and carpet color! Front yard landscaped and gutters installed. Patio at back door to overlook large back yard.
Call Us Today!
Through Each
&
Every
Real Estate
Transaction!
Have news for the Grapevine?

Contact us today!